There have been much worse natural disasters in Puerto Rico but it doesn't sting any less for the people who are still sleeping outside. They're afraid to go back into their house if they even still have one because the ground is still shaking to this day. There are still many people in need.
This location was one of the first locations we visited in Guanica.
1st location - Meeting location and I decided to take a walk to view some of the visible damage
2nd location - Camp walkthrough for displaced residents
3rd location - Distribution center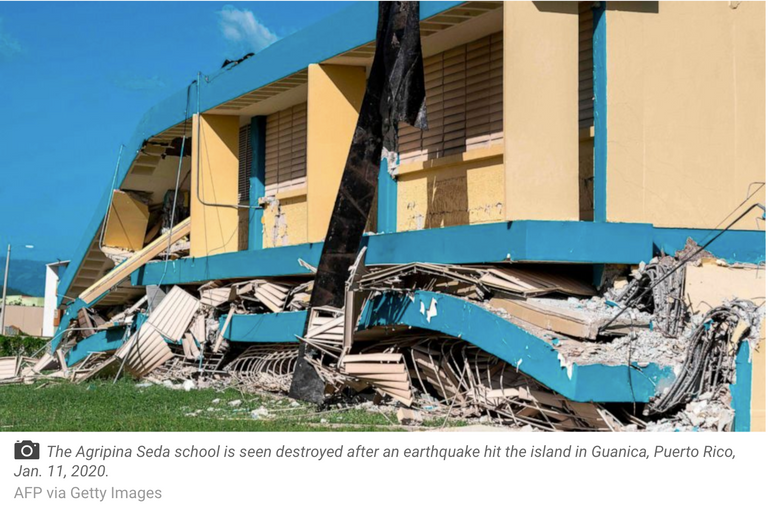 2 months later, Puerto Rico is still being hit with daily earthquakes. Of the hundreds of earthquakes, several have been in the 5.0 - 6.0 range and one being 6.4.


-Earthquakes Aftermath-
• Estimated financial losses are over $3 billion so far as of Feb 2020
• Over 8000 people homeless
• Thousands are afraid to sleep inside their homes
• Along with thousands of homes, government buildings & churches, one of the natural wonders of Puerto Rico has crumbled.
• Puerto Rico has endured power loss, water loss and road closures.
In collaboration with one of the nonprofits I work with (Integro Foundation) and many others, we've served 47 community leaders in 11 municipalities but there is still much work to be done.
I've been documenting this history from the very beginning.
This is our journey.


Videography + Editing Creative Demo Reel - We Own The Night
🎥
Videography + Editing Demo Reel 2019 | Joey Rocket Films
🎥
Punta Escambrón San Juan, Puerto Rico Aerial Footage
🎥
La Cueva Del Indio - Arecibo Puerto Rico
🎥
Welcome to Círculo De Luna Llena De Ocean Park Puerto Rico- Full Moon Circle At Ocean Park
🎥
Playa Escondida Fajardo Puerto Rico - The Hidden Beach | Experience Puerto Rico
🎥
₿ 🎶🎶🎤23 Cryptos - Bitcoin & Crypto Rap Song 🎤🎶🎶₿
🎥


My Social Media Links