Poff Poff!
I'll make this one short... it's so late my parents are already asleep.
Here are my two cute puppies as 1 week old. Oleksi has grown a lot compared to Taras. They are both over double their birth weight now.
Oleksi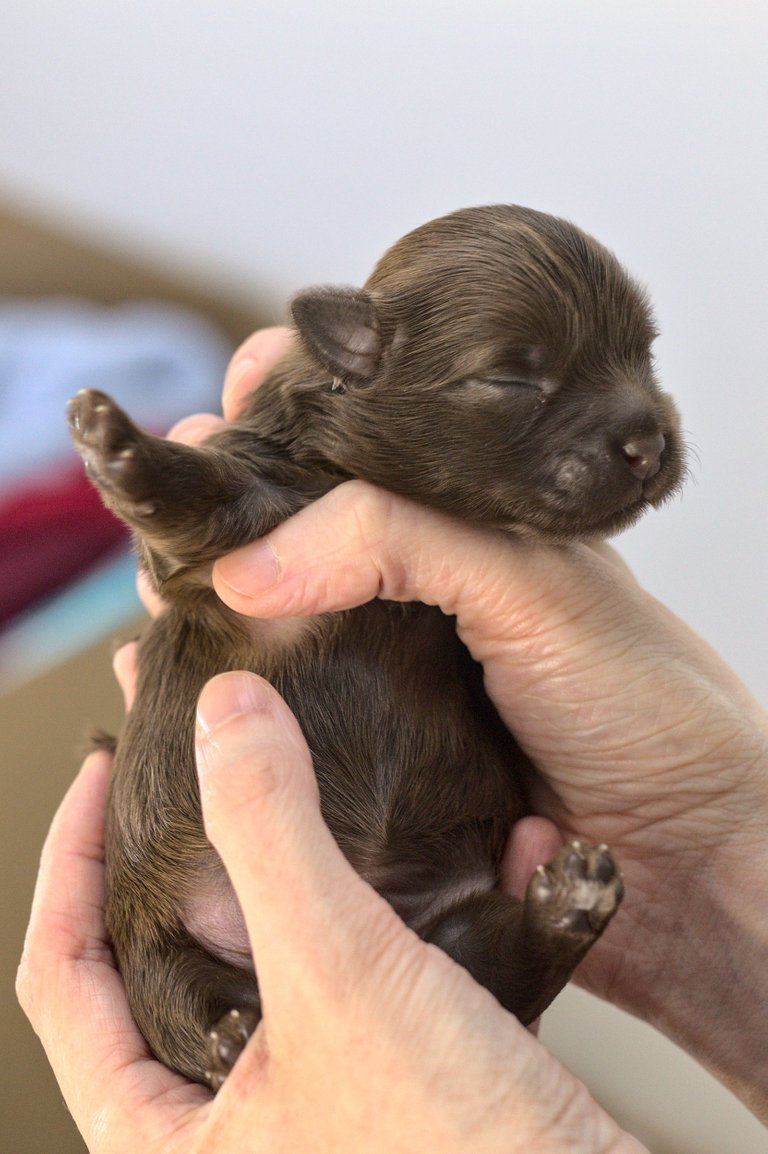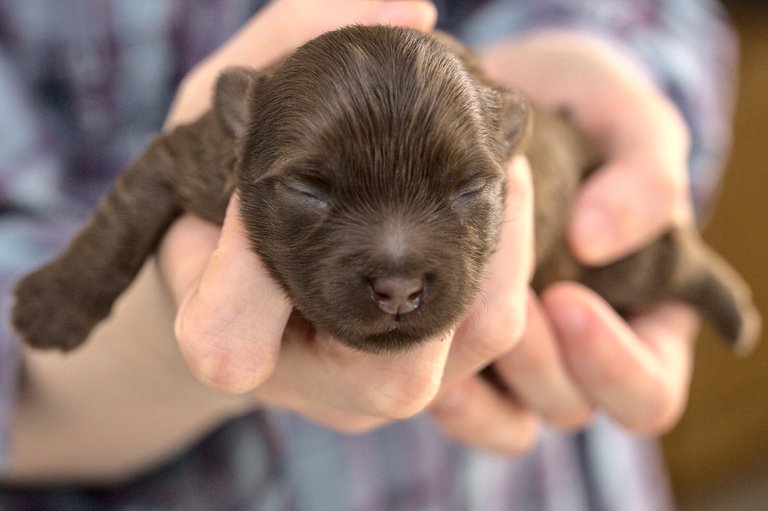 Taras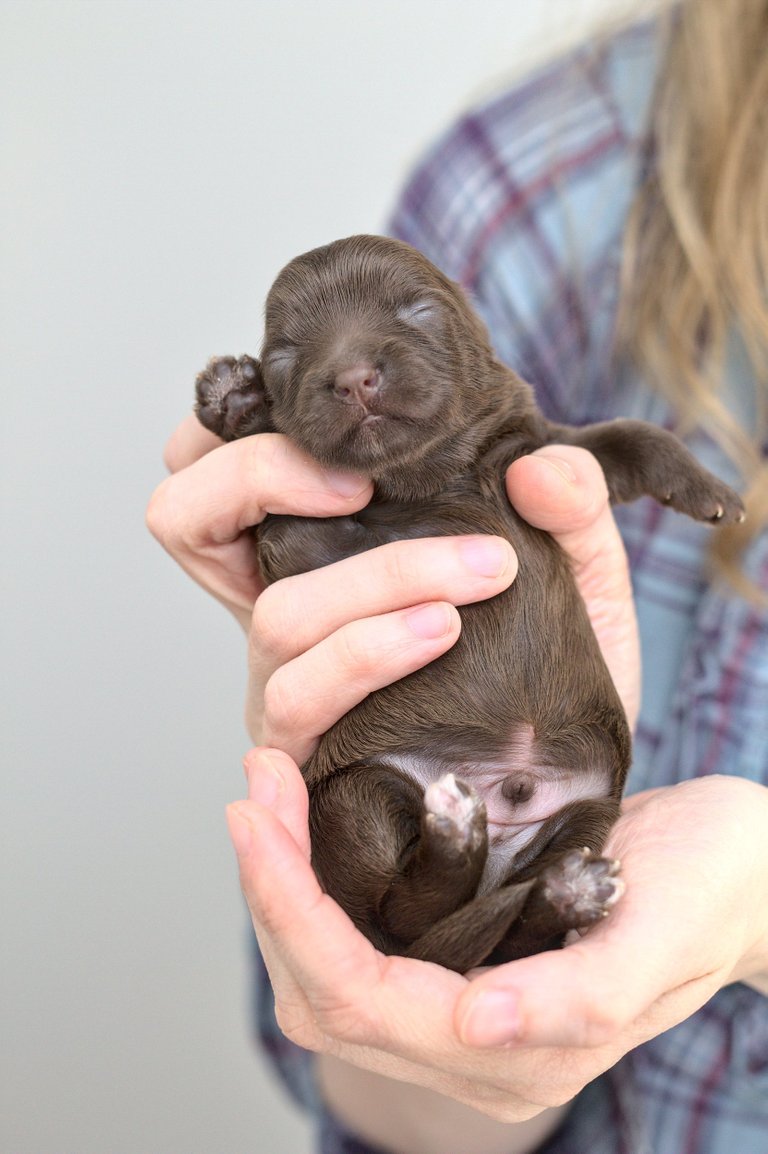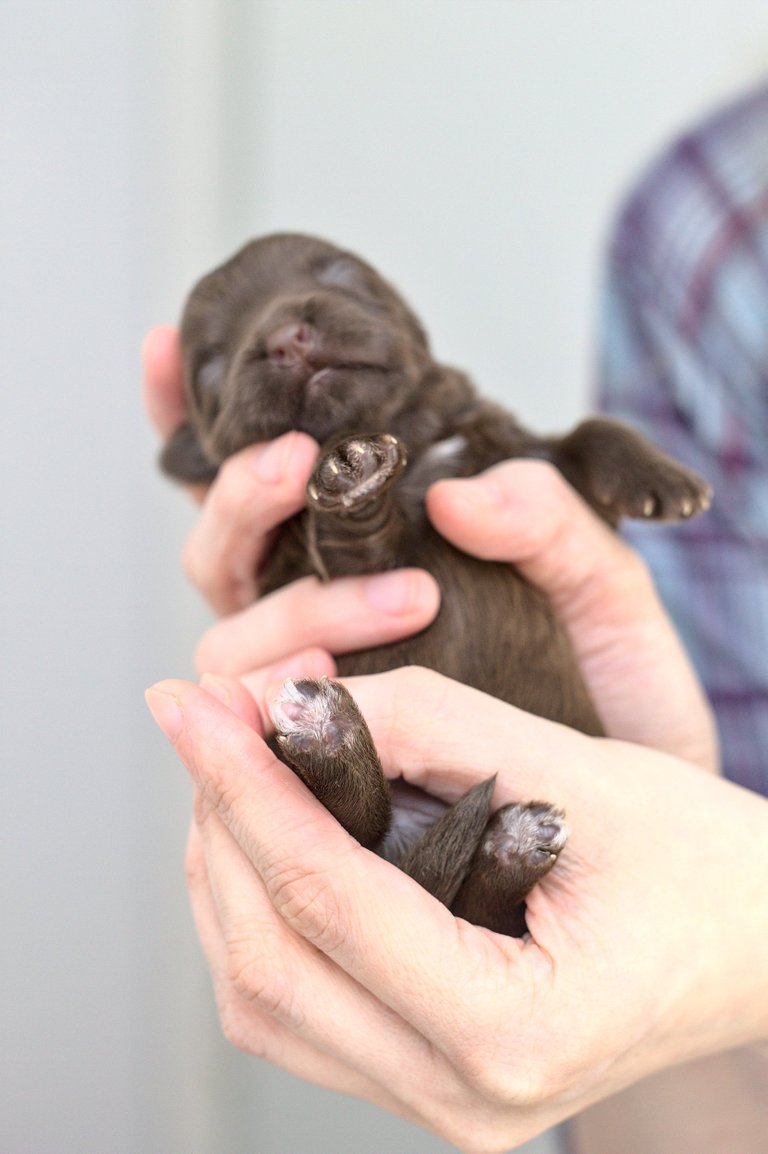 Taras has white marks on his chest and paws, and one of his back toes is pink.
Poff! 🐾