Hello everyone!
Sharing you my breakfast this morning. A simple Chicken Macaroni Soup with boiled eggs that I personally cooked.
As you can see the chicken is basically the bone parts to create a flavorful soup. Added by some vegetables such as carrots, fresh corn, green bell pepper and celery. Spiced with salt and pepper plus milk for creamer soup, and of course or macaroni.
Hope you like it, thank you!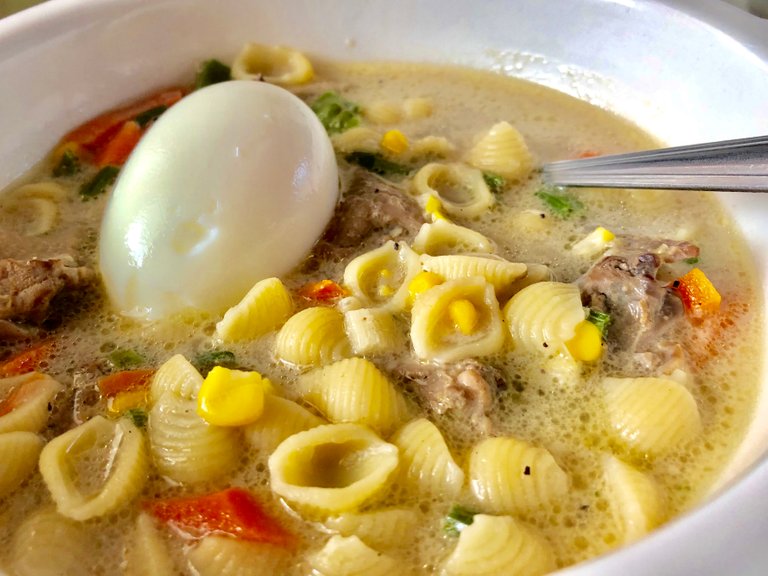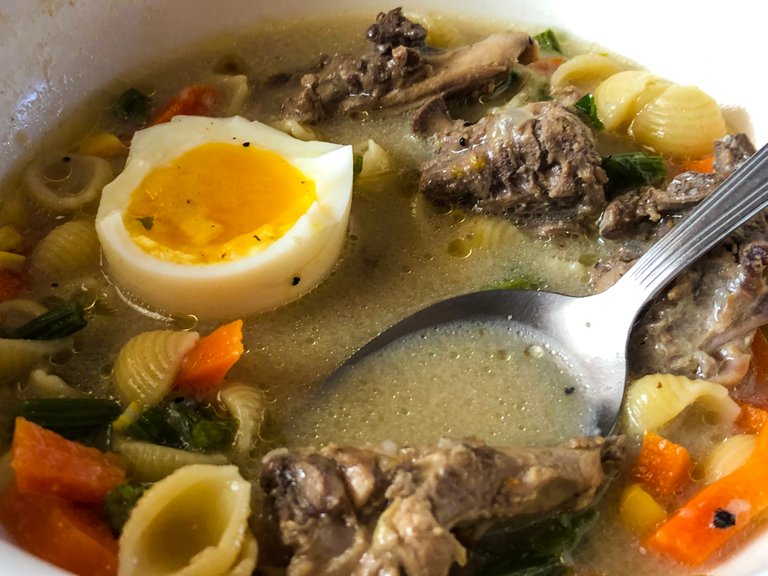 Photo captured by Samsung S7edge.