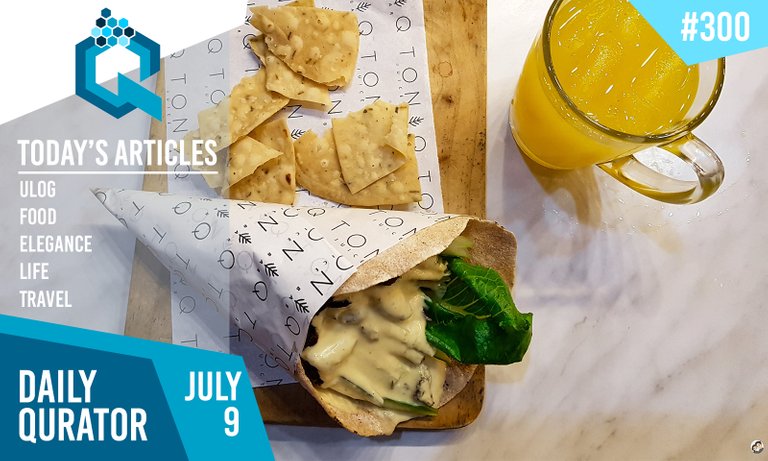 Cover graphics by - @aaronleang
Welcome to the 300th Daily Edition of the Daily Qurator. Below you will find some awesome members of @qurator that worked hard to post some good quality content for all you awesome Steemians to enjoy!
The @qurator project was created to help give Steemians some extra exposure and awesome upvotes currently worth around $0.01 - $4.01!
Today's Features:
Your Quality Curator ~( @goldendawne )~ Presents:
---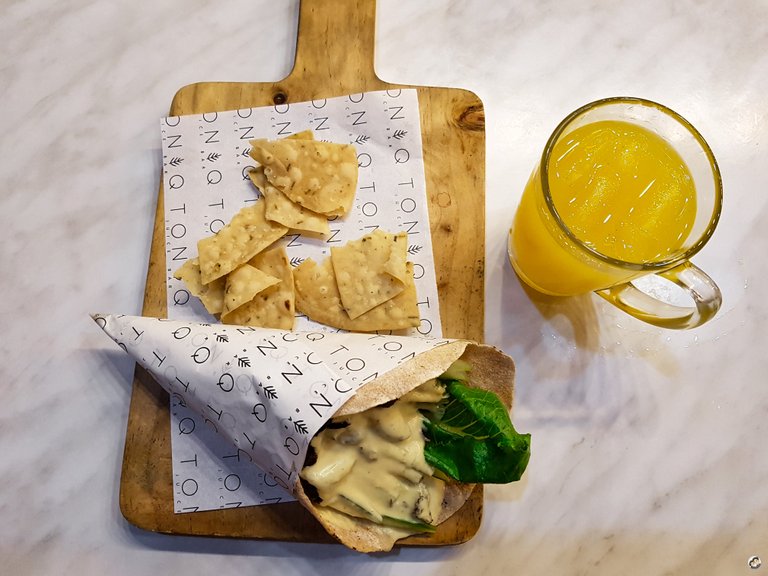 ULOG – Dinner At Toniq Before Ant Man And The Wasp
Friday night was a movie night for me and James and most of his colleagues because their company gave them free movie passes every quarter and I just got tagged along. See, James (@panoramicview) and I only go to the theaters when their company gives free passes
@junebride starts her evening out with some Vegan Shawarma then heads off with her husband for the newest Marvel Studios big screen movie. Come along to see what else Toniq has to offer besides a great meal; and stay for a moment as she settles in for the movie.
---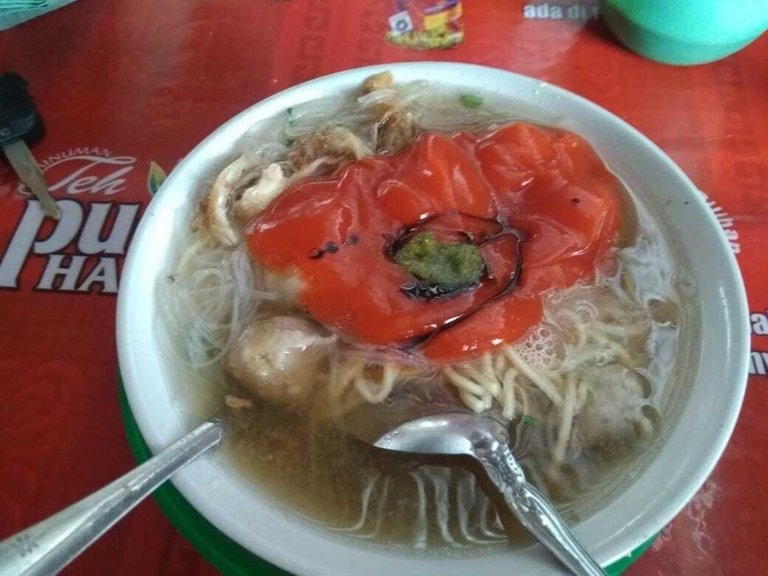 Meatballs Fish Cot Trieng Cheap But Delicious Flavors
Who does not know one of these culinary? All people or foreign tourists are definitely familiar with the culinary meatballs that are already famous culinary in Indonesia. Anyone who enjoys it would be addicted to it especially when the weather is raining
@albertjester shares one of his favorite locations to get this heart warming meal. He says the place is ALWAYS crowded, so his curiosity got the better of him one day and he had to try it out.
---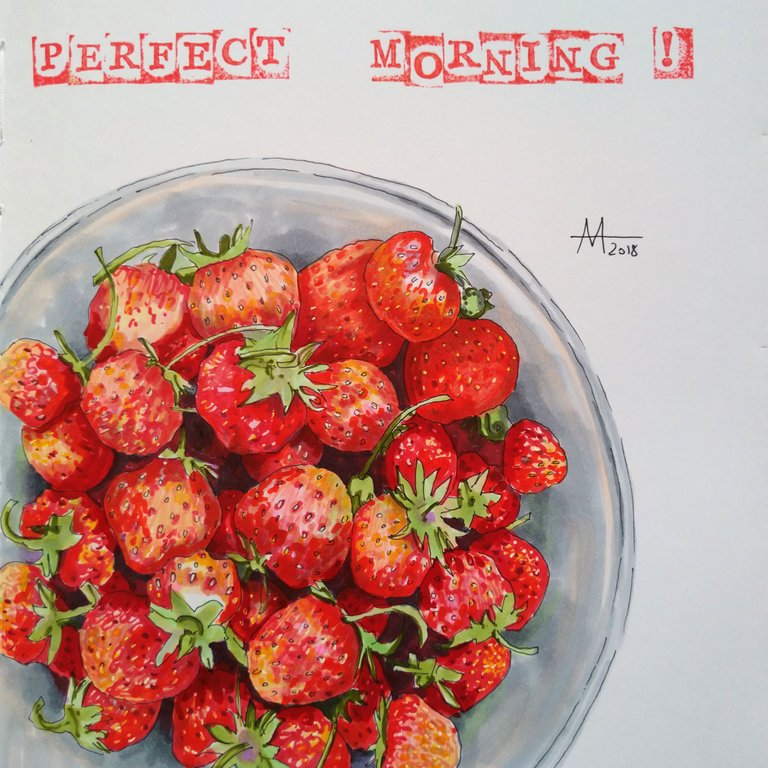 Strawberry Art. Markers. Perfect Morning
Berries .- This is a wonderful topic. You can draw them on garden beds or dishes. And at the same time eat it! I love berries, and, as it turned out, my daughter too. And if before all the strawberries were mine - then now there is no (But with strawberries this year we were lucky - not only my daughter ate, but also me and berries left for the picture
@amalinavia shares a beautiful drawing of one of her favorite fruits; and she soon discovered they were also her daughter's favorite. She the step-by-step process she used to add all the colors and how a blank piece of paper turned into a berry bursting image.
---
https://steemitimages.com/0x0/https://ipfs.io/ipfs/QmZeRPCWsMombTVKsEYqdMudtjhbnQoJNieAPhGQZo7Rib
3-2-1-0 Hope Huggs On The One That Got Away
Today on 3 Minutes 2 Talk, 1 Take & 0 Script I am talking about how I cried yesterday, but they weren't tears of sadness.
I watched a video about how this girl wrote a letter to her 16 year boyfriend about how much she loved him, but her mother said she was too young and wasn't allowed to see him anymore, this letter was found a number of years later, well I'll let you watch the video - it's emotional!
Oh. we ALL HAVE this story to tell! And @hopehuggs shares a tear-filled video about a couple who never were supposed to be! Head over and share your story of the one that got away, or maybe write your own post about it.
---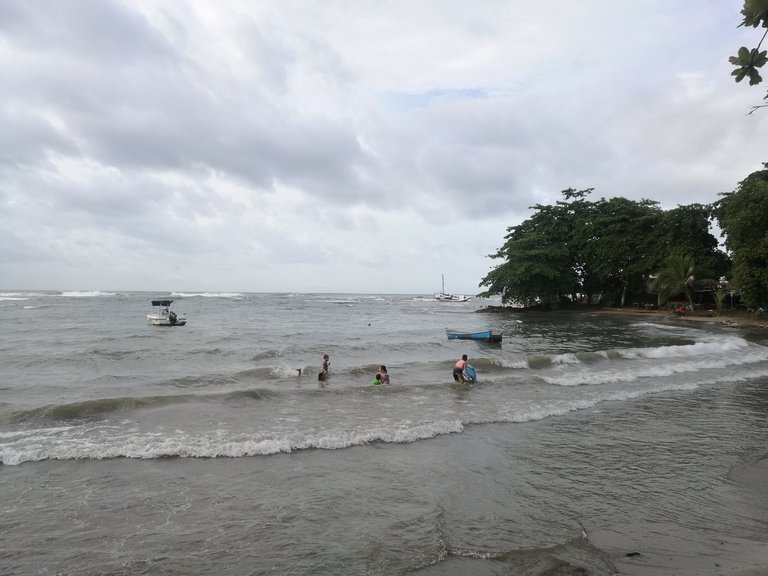 Trip To Limon
I'm writing from the Caribbean side of Costa Rica, specifically from Puerto Viejo an small fishing (and now touristic) village. It is a great place to enjoy and relax, locals are usually hanging around, laid back and just being there. It is pretty different from any other beach in Costa Rica, specially if you have been to the Pacific side
Wait until you see the torrential downpours of rain in one of @raserrano's images in this post. Unbelievable!
And make sure to see the next location in this trip in a new post when the visited Manzanillo National park. So much natural beauty!
---
@qurator does not explicitly or implicitly endorse third parties opinions or statements in the Daily Qurator. Any statements made in these posts are the author's and curator's own opinion.
Important News:
---
Competitions


We host weekly Photo and Food competitions. Click on the images below to view the posts and cast your votes to the nominated Qurites. You can also comment #nominatein either of the posts to stand a chance to be featured in the competitions.
Additionally for all members we have Toss up Thursday, a biweekly free for all post-promotional competition.
For Qurator members
For those who would like some extra upvotes from the Qurator project can send SBD and their link to @qustodian. This little bot is available to Qurator members only.
- Send any amount of SBD and your link to receive upvotes.

- Any extra SBD will be refunded.

- The bot will upvote your post to the value of 2.35 times the amount of SBD you send.
For Investors
For those who would like to invest some Steem Power, @qustodian pays out 90% of all the SBD sent to the account. Delegate minimum of 50 SP to invest and receive daily payouts in SBD.
Delegation links for @qustodian (NOT @QURATOR):
Please remember to leave at least 50SP in your account!
For any other amount feel free to contact us in Discord.
Upvote Tiers and values
Want bigger upvotes?
Check out Tiers and how to gain access to them.
TIER

REQUIREMENTS

PERKS

%

$

Basic 4 STEEM registration fee. Upvote for life from Qurator Project
Basic upvote for life from @qurator-tier-0.
1%
$0.01
Delegate 100SP,
or upvote @qurator 7 times a week with a minimum upvote of $0.03,
or pay 1 Steem per month subscription.
Tier 1 upvotes from @qurator-tier-1-2
2%
$0.06
Delegate 200SP,
or upvote @qurator 7 times a week with a minimum upvote of $0.05,
or pay the 2 Steem per month subscription.
Tier 2 upvotes from @qurator-tier-1-2
4%
$0.10
Delegate 300SP
Tier 3 upvotes
2.5%
$0.19
Delegate 400SP
Tier 4 upvotes
3.5%
$0.27
Delegate 500SP
Tier 5 upvotes
5%
$0.35
Delegate 1000SP
Copper weight - T5 x 2
10%
$0.69
Delegate 1500SP
Silver weight - T5 x 3
15%
$1.00
Delegate 2000SP
Gold weight - T5 x 4
20%
$1.35
Delegate 2500SP
Platinum weight - T5 x 5
25%
$1.66
Delegate 5000SP
Diamond weight - T5 x 12 + Rotational Resteems
60%
$4.01
Median Steem Price when Upvote values were calculated: $1.55(0.00%)
Delegation links:
After you click the link you will have to check the value, click next and then enter your Steemit NAME and Private Active Key to delegate.
Please remember to leave at least 50SP in your account!
Qurator's Discord Channel


There is more perks and fun stuff on our server:
Feel free to ask Qurator Team questions
Meet other members
Promote your post in our Postpromotion room
Check your last upvote, current tier and @qustodian balance with Quro bot in Qurator-Assistant room
Keep an eye on on Steemit challenges in Steemit-challenges room
Join us! https://discord.gg/pJtWp57

Steemauto Curation Trail
The new curation trail is active and running! If you would like to support your fellow Qurites or just earn some extra curation feel free to join our curation trail that is active on Steemauto.
Steemauto guide and registration info
We suggest not following the trail with 100%, steemauto has 2 ways of following a trail, static or scaled. We suggest using SCALED instead of static since static votes can add up quickly and drain VP very fast. We suggest using scaled and then maybe around 25%.
Steemauto can show us who is currently on the trail and at what percentage. Looking forward to see more Qurites joining the trail in the near future! We also reward the team players and there might be a nice surprise for a lucky trailer. =P
Qurator banners
If you would like to show some more support and use Qurator banners then please head over to this post and copy the banner links from there. =)



»»-------------¤-------------««
Upvoting or Resteeming this post will help us grow and in turn enable us to give better upvotes to our members and quality content creators.
The Qurator project is brought to you by:
@scrooger | @boontjie | @goldendawne | @ewkaw | @ackhoo | @brumest | @stresskiller | @blacklux | @comment | @with |
@Q300
| @towinanupvote!
Like what we do? Consider voting for us as a Steemit witness.
Active Witness rank: 81
---