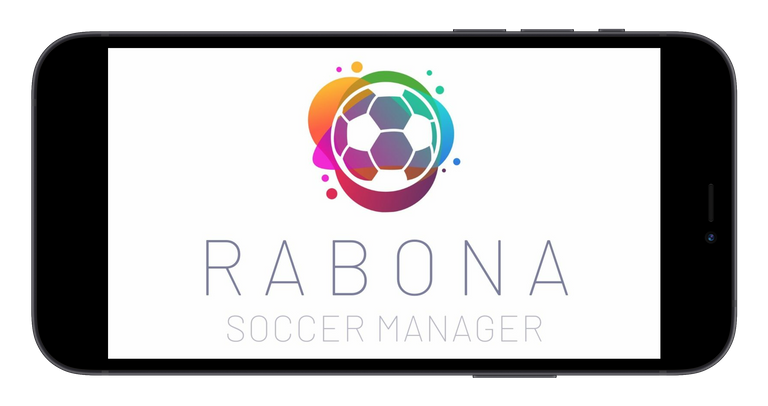 Hello all Rabona players! We have had question on how to play Rabona on mobile devices, so we decided to create this simple guide on how to play the game on an iPhone/iPad/Android devices.
Screenshots for this guide are done on iPhone, but the flow is the same for Android phones.
Hive Keychain
Hive Keychain is basically the only app that you will need. This is a HIVE Wallet app, but it also has a built-in web browser that is integrated with the Keychain Wallet. It allows web pages to perform actions through Keychain, and that is what is needed in order for Rabona to work properly.
The guide
1. Start by installing Hive Keychain app on your device:
You easily can find the app on the App Store and Play Store. Just search for Hive Keychain or use the links below:
2. Set up a PIN password
Hive Keychain requires for you to set up a 6-digit PIN password to access the app. Choose something safe.
ℹ️ Note
If you're on an iPhone/iPad, later on the app will ask whether it can use Face ID (given you have Face ID enabled). If you agree, you will be able to skip PIN by scanning your face.
3. Add a HIVE account
If you do not have a HIVE account yet, you will have to create it first. After you are done, you can follow along with the following steps.
If you already have an account, choose Existing Account button. Here you will have to provide your HIVE username and either you Master Password or Owner/Private Key. Do not use keys with lower privileges (like Posting or Memo), otherwise you might experience issues.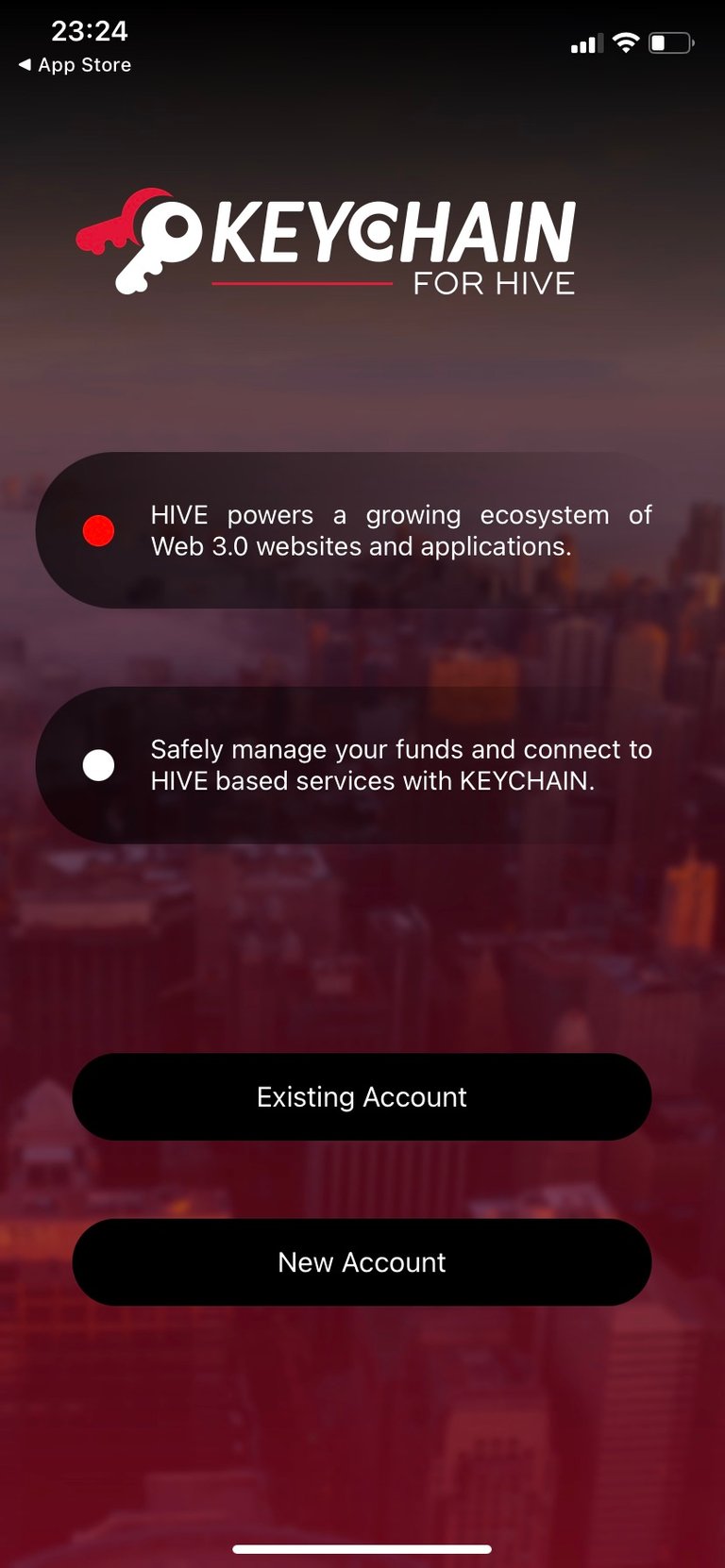 Choose a proper option, depending whether you already have a HIVE account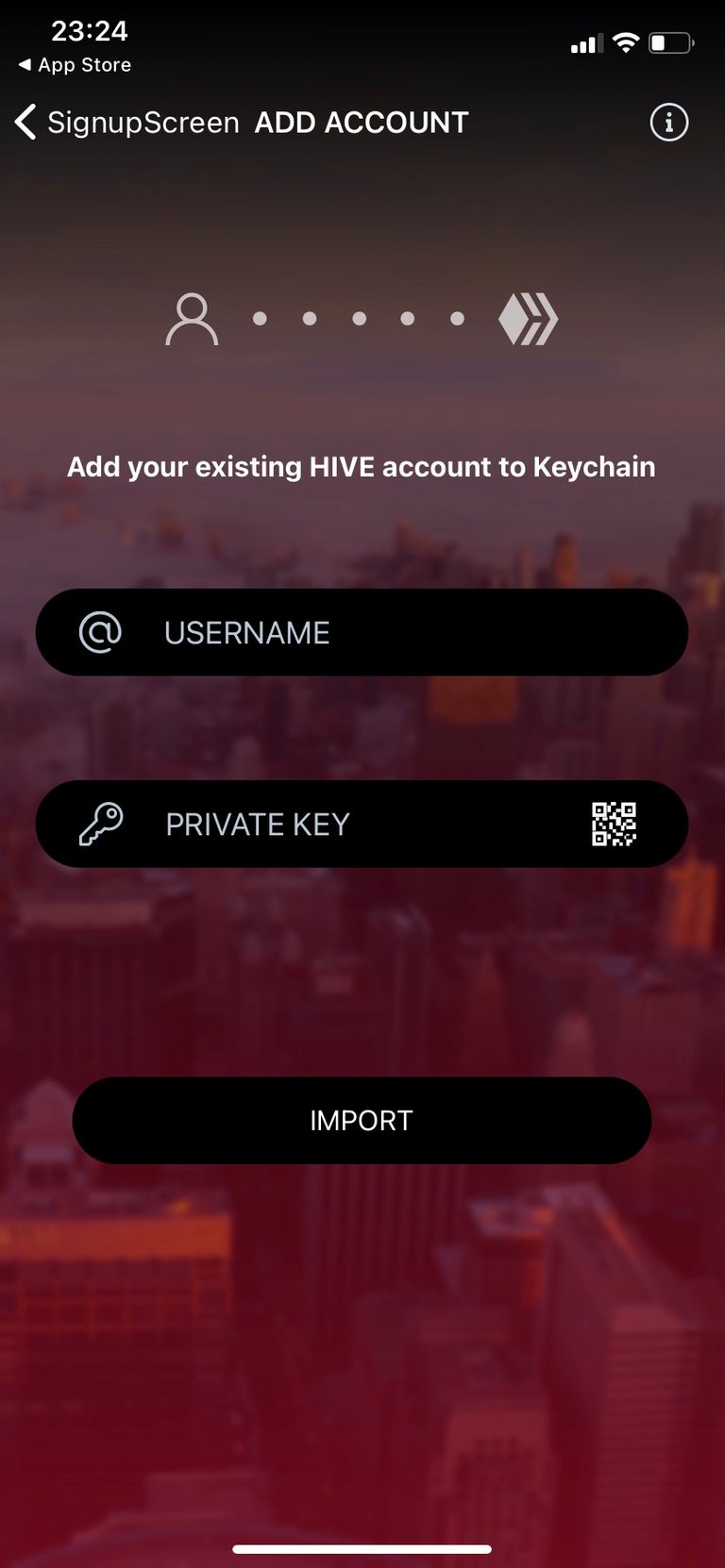 Make sure to provide either Master Password, Owner Key or Private Key.
4. Open Browser
Once your account is loaded into the app, click the three dots icon on the top right corner, and choose Browser from the menu.
Then click a little Plus + button on the bottom to create a new tab. In the top bar enter [rabona.io](http://rabona.io) URL.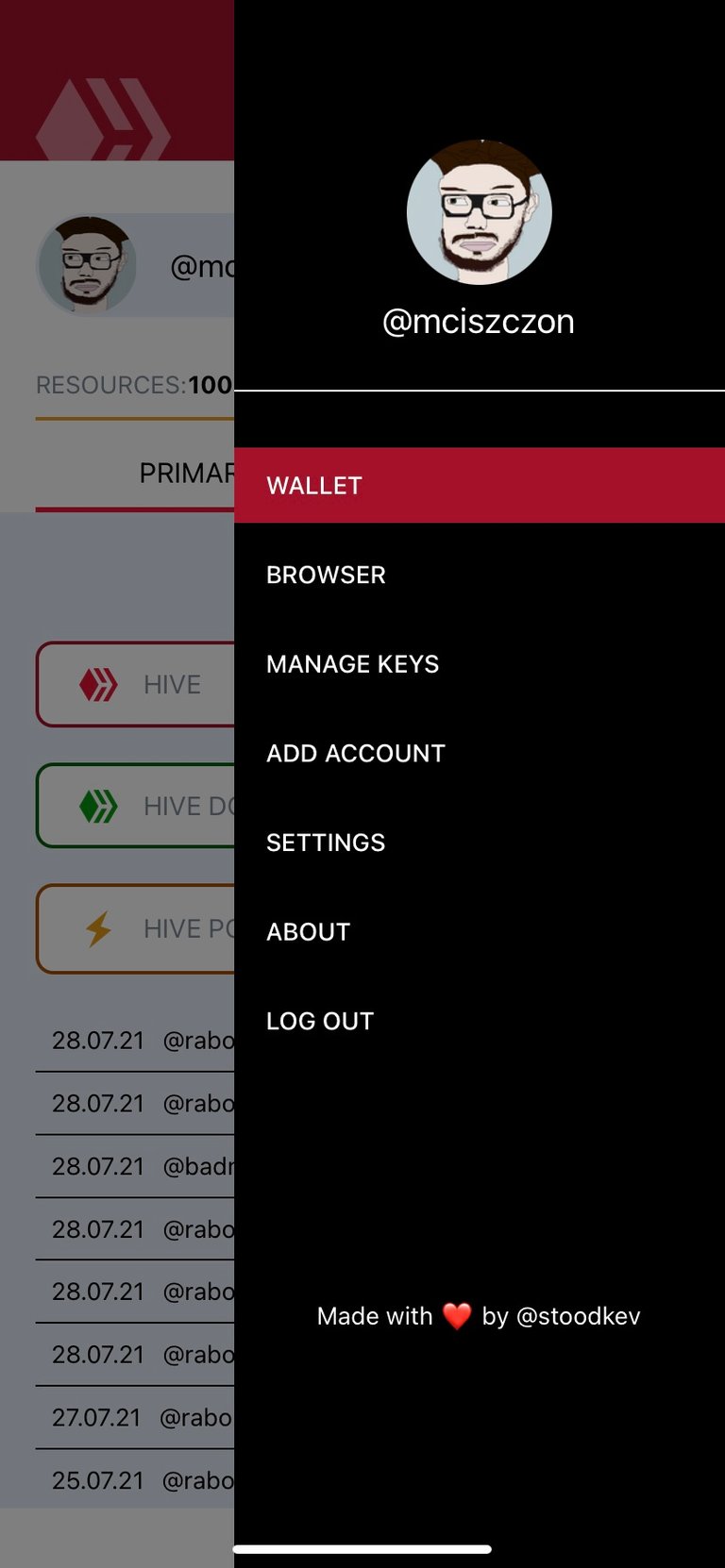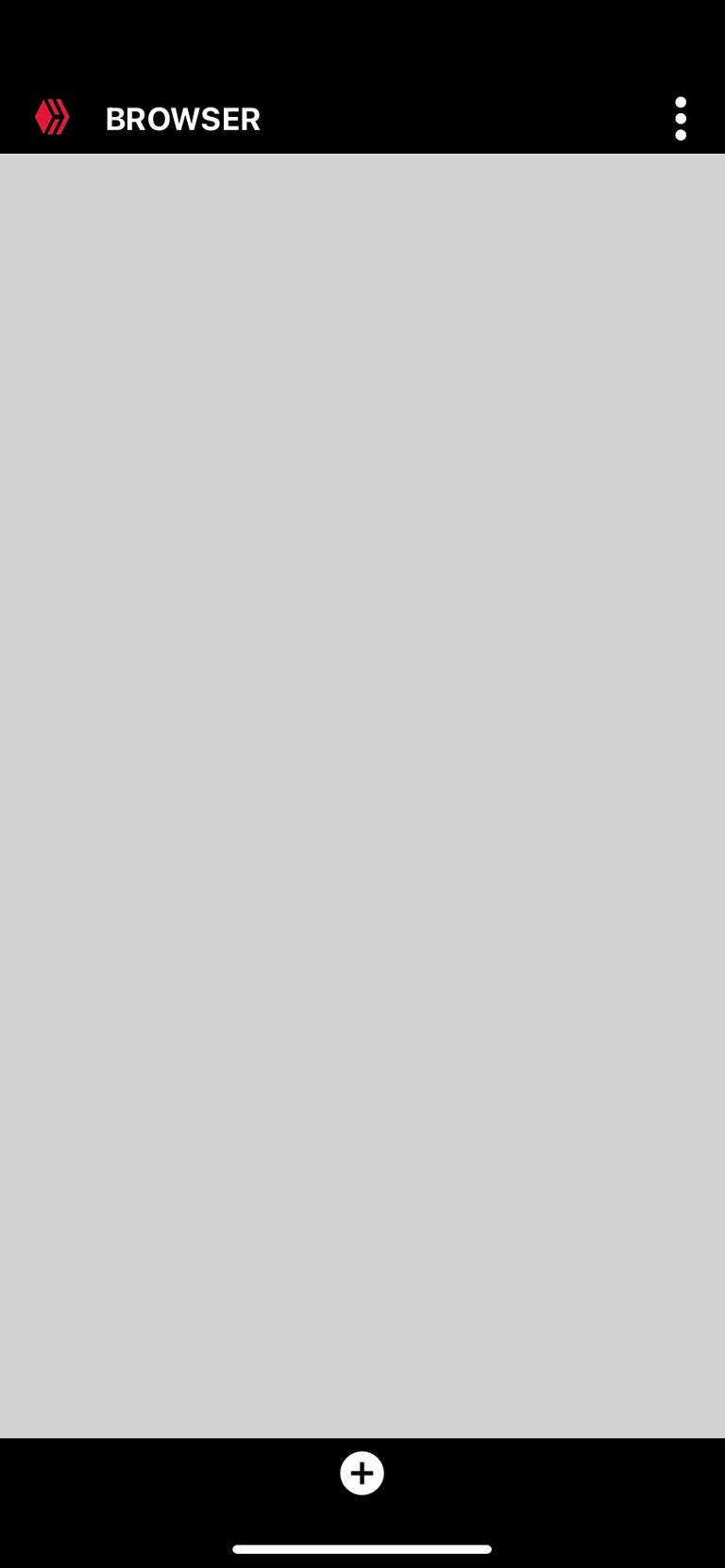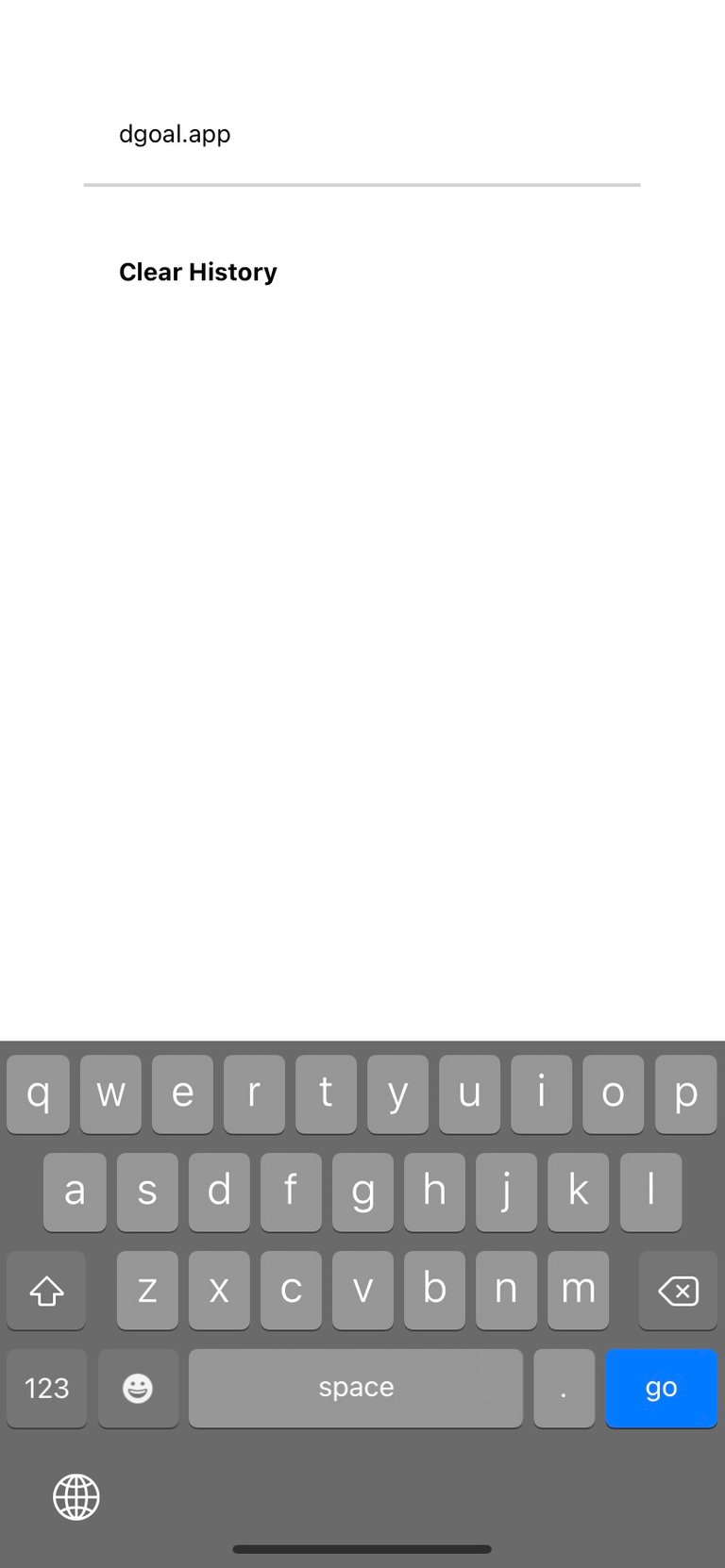 5. Log in to Rabona
Provide again your HIVE username to log in. When app asks you to confirm signing a message, press Confirm. You will be logged in and can already start playing the game.
ℹ️ Note
You have to provide a HIVE username which is already imported into the Hive Keychain app. If you try to log in with an account that was not imported, the log in will not succeed.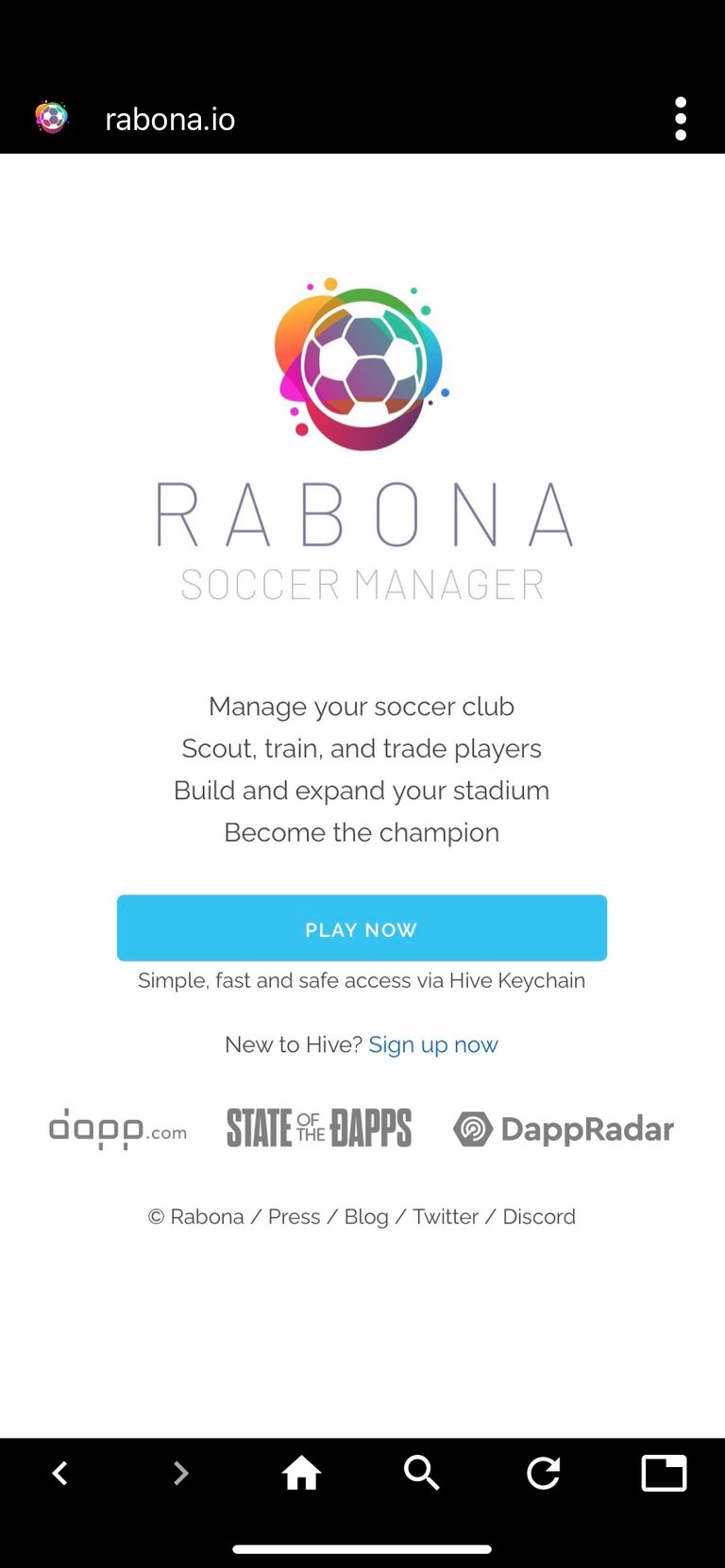 Click Play now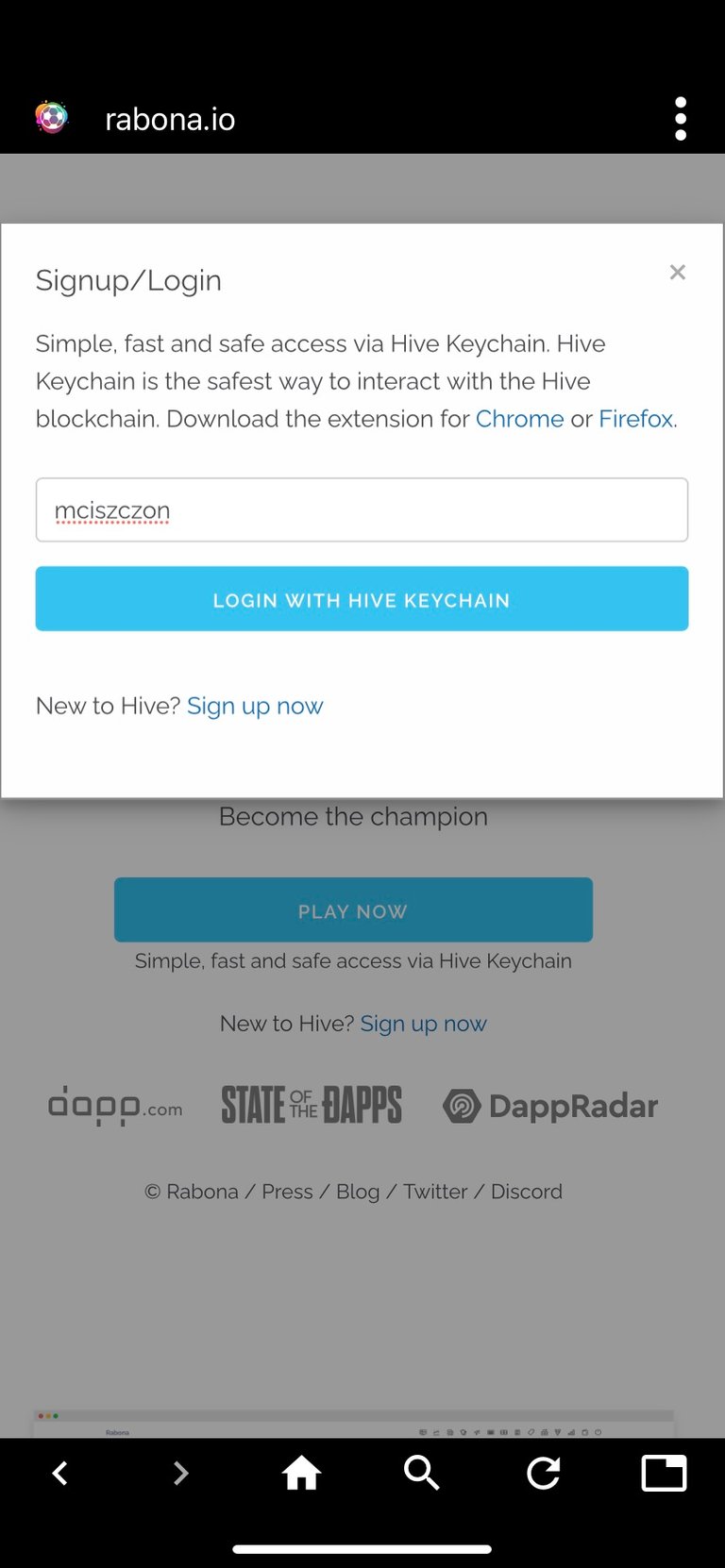 Summary
If you followed steps above, you should now be able to easily play Rabona using your iPhone and iPad devices.
If you have any more questions or need help, feel free to write us at the Rabona Official Discord Server.
Have fun playing!

* * *

About Rabona
Rabona is a massive-multiplayer online soccer management game built on the Hive blockchain. Decide how to build and develop your team, take on the role of the head coach of your team, and manage the financials of your club. Lead your club to the top of the league, and become the champion!
Come join us at rabona.io!