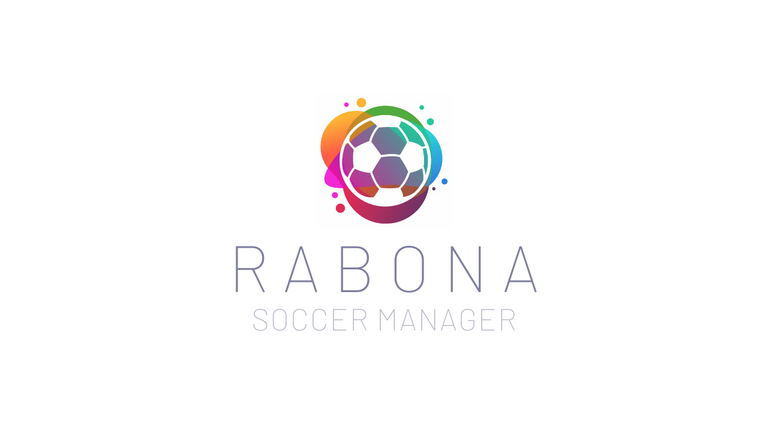 Hello all Rabona fanatics! Welcome the seventh edition of our Work Report, where we will share with you what's been going on for Rabona since the last update. Without further a do, let's get into it!

* * *

🚧 1. Re: Planned Maintenance
As many of you know, a few days ago we had a planned maintenance for Rabona. This was due to a major infrastructure update that we had to.
Not everything went quite as planned, and instead of making the maintenace on August 18th at night, we had to do it in the morning. Luckily the update went smooth and most users did not experience any issues on their end.
We are proud to say that despite these issues maintenance was finished succesfully and for a week now we are running on the new infrastructure without any problems. This is a big deal for Rabona, as now the road is open for rapid growth of the game—which we are planning.
⭕ 2. Rabona Status
We have a special one for you as well. One of the new additions to the Rabona ecosystem that we have introduced is a new Rabona Status Page. This is important in two ways:
Whenever any of our services crashes or is unresponsive for any reason, our development team receives an instant alert notifying us of the outage. This lets us know about the issue even before our users report there's anything wrong.
The Status Page is also useful for you. Whenever you experience issues with Rabona, you can quickly check the Status Page to see whether all services are operational. If anything's red then you can know that most probably this is the source of your problem.
As you can see, we're stabily running at over 99% uptime. This is a good result already, but we're not stopping there. Our aim in the long term is to stay at over the 99.9% mark at all times. We will report on that in the future.

Status page is available at status.rabona.io

🔧 3. Improvements
Since the last Work Report we have also managed to implement some 🔧 improvements and fix some nasty 🐛 bugs in the code:
🔧 Database Connection Optimizations: We have recently noticed that the way in which we connected to our database was problematic at times, degrading the performance of our app and even sometimes leaving unclosed connections hanging! We've scoured over the entire codebase to make sure every single connection to the database is optimized and closed whenever it's no longer needed. This improved the speed of the app while also making it less resource-hungry. We also see less downtimes since the fix!
🐛 PEG.HIVE Withdrawal Bug: Some users have reported than they are not able to withdraw their PEG.HIVE, as the transaction always ended with an error. It took as few hours to get to the bottom of things, but we've finally discovered that a wrong version of a beem library was installed and it was causing the issue. After installing the newer version of the package (and cleaning up the code a bit as well) the issue was finally fixed and PEG.HIVE withdrawals work again.
🐛 Lineup Submission for Nonexistent Match Bug: This bug actually managed to crash one of our services. One of the users submitted a line-up for a match which did not exist in the game (the person used a non-existent match ID). Code which was responsible to validate and save the formation did not check whether a match of given ID exists. This resulted in a nasty error. Luckily, the bug was fixed within minutes after appearing, so the damage was none.
🐛 Request Header Too Large: This one is like a boomerang, coming back again and again. Previously we ensured that unused cookies are removed from users' browsers, so to keep the request header size down. It was not enough, as it seems, so we increased the maximum size for the request header so to avoid this situation.
🛣️ 4. What's coming
We are still bustling a bit, cleaning up some code parts and planning our next moves, so no new features are coming out. This will change soon, though, as the plan for next steps is:
🏆 4.1. Tournaments
We'll continue working on Tournaments, as announced. @mciszczon will take lead in developing the frontend part of the feature, while @rondras will be leading the backend development.
We want to develop an initial version of Tournaments, and will be adding more and more features and enhancements to it in the future—consulting our users as well to make sure everyone enjoys playing tournaments and that it's a great option to earn some crypto 💸.
📈 4.2. Improvements to game balance and economy
We will also be starting a long journey to improving the game's economy and balance. This is somethig that our users have been pointing to for some time now, and we were also aware that the in-game economy needs some tweaks to ensure RBN value is strong and stable.
We will start with some minor improvements, which won't affect the gameplay too much. These will be things like: adjusting player salaries and prices of various actions, reworking some actions (e.g. batch scouting) etc. More on that in upcoming posts.
⚽ 4.3. Collectibles no. 2
Our first Collectibles Auction was a great success, with many people interested in buying the legendary players from football history. We also enjoy the educational aspect of the auction, as it promotes learning about how the discipline evolved.
We don't yet have a materialized plan on which players we will be offering, so maybe you have some propositions? Propose teams, countries, tournaments, and so on!
🗨️ 5. Join and contribute to the Rabona Official Feedback Board
As outlined we are very happy to have the feedback board now and saw a lot great contributions from you guys already, thanks for that! The suggestions will keep us busy for the next 24 months at least. This really helps a lot to listen to the community feedback and take it into account in roadmaps.
The Feedback Board is available at https://rabona.nolt.io. You can post suggestions, vote on suggestions of others, and discuss any of the suggestions to add your voice—and feel free to do so!

* * *

If you have any questions, join our Discord Server, use the comments below or add suggestions to the Rabona Feedback Board.
Thanks to all supporters of Rabona!
— Your Rabona Team: @rondras, @mciszczon and @uwelang