It's live, and we must win! Play Gemas over and over again until you get a hang of the strategy!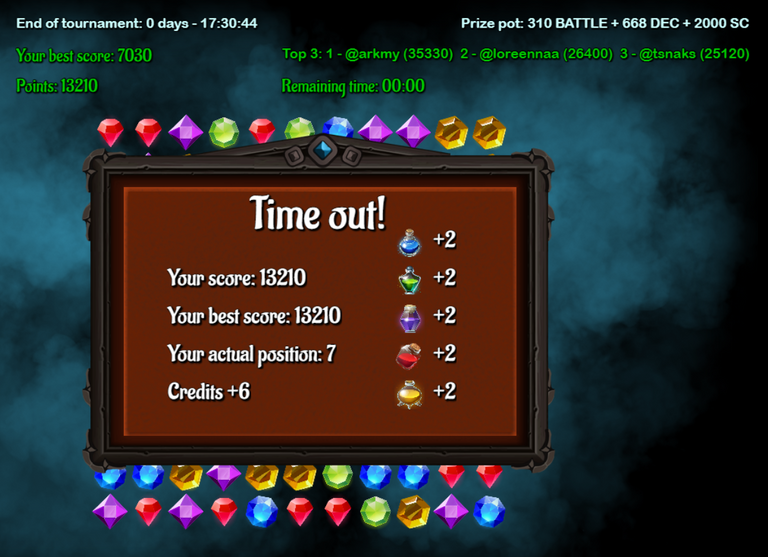 This is my best score yet, and if you are wondering how I got it, I will have to refer to the best advice so far, that from Arkmy:


Here is that very important point again:

What are the potions?
These will be used in the later game, when opening card packs these will give additional bonuses to the results of such. For now, I am content to collect them by playing in the mini game.
How can I play?
---
Good Luck!