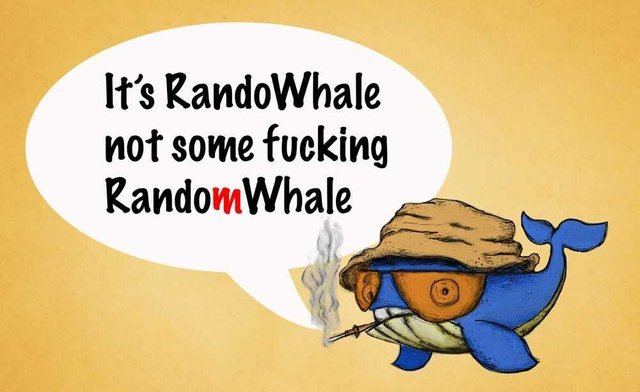 It seems good old @randowhale is not quite as popular as he used to be!
Moving forward, when @randowhale is sitting at 100% voting power, the account will be used to manually curate under-rewarded content. @randowhale doesn't care about your life story, actifit nonsense, political views or the latest Steem news.
Keep it short and sweet, maybe we'll meet.
Please see this post for more information about @randowhale.
Thank you.