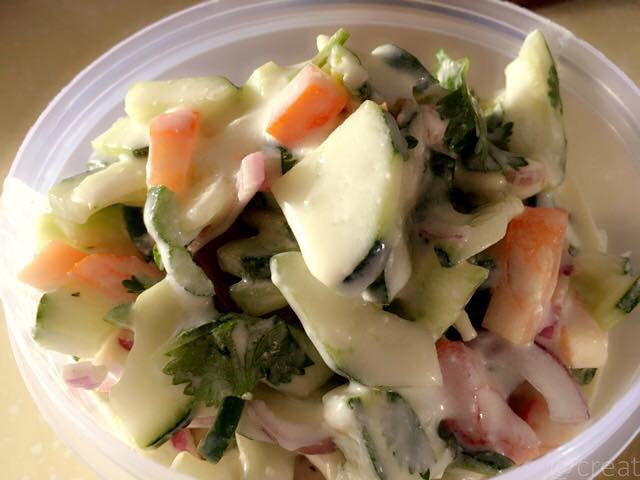 The taste is fresh and tasty, suitable enjoyed when the weather is hot.
The following materials and how to process them: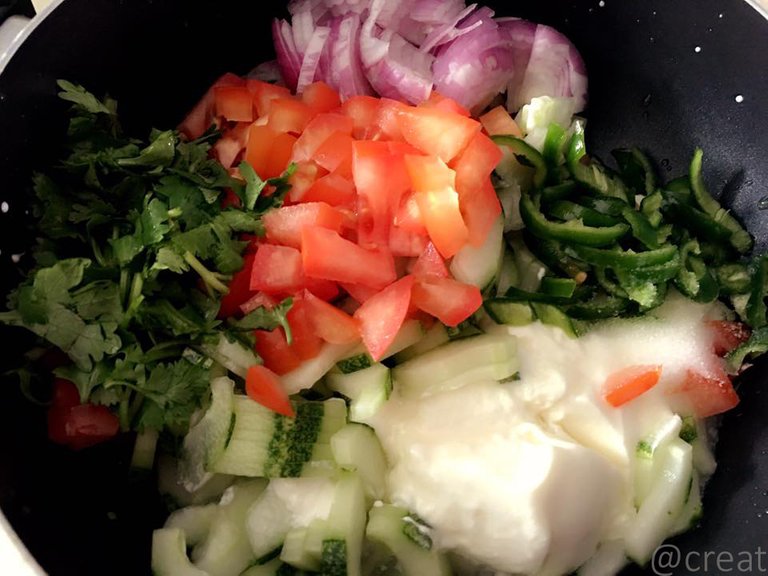 Material:
1 cucumber cut in 4 and discard the seeds and then cut thin
1 red tomato diced small
1 purple onion, cut into small thin
1/4 tablespoons fine salt
1/3 cup plain boiled water
3/4 cup plain yogurt
Taste cilantro, roughly chopped
1 green chili halved and thinly sliced
---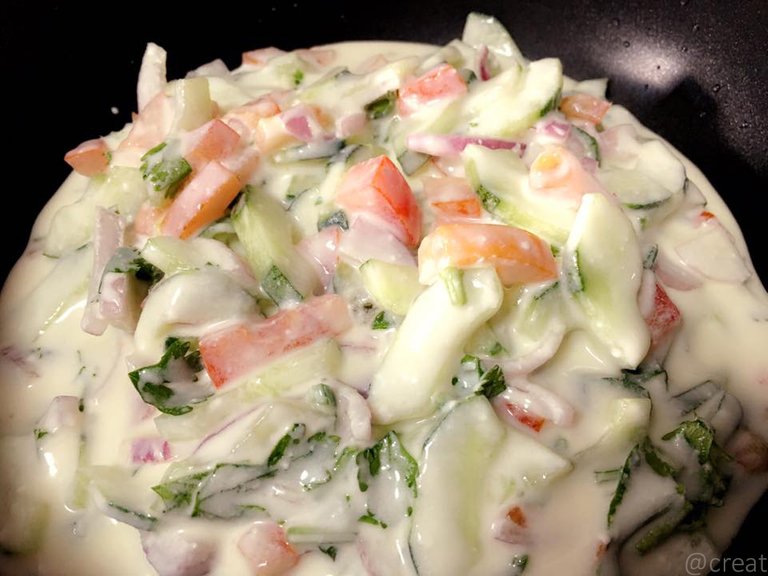 How to process them:
Mix all ingredients until evenly, tomato cucumber salad ready served.
Serve with another menu, if the remains should be stored in refrigerator. Served cold food also adds to the enjoyment when the atmosphere is hot.