gm HIVE fam!
Super excited to have @bexe and the rest of Oricalkos come into the studio today to track guitars.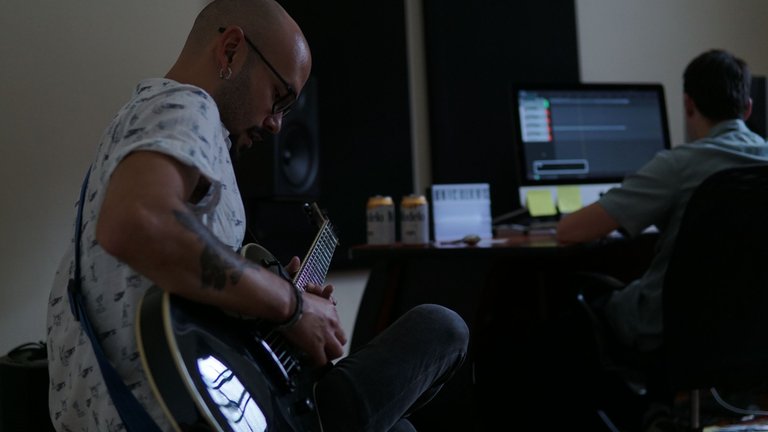 Jose, Bexe's cousin and guest guitarist is visiting from out of town.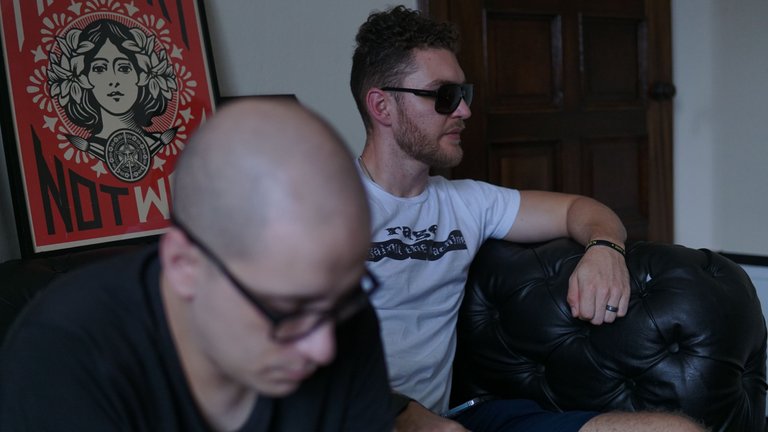 He brought presents for all, haha.
Here is basist Rodrigo "Chodre" Luengas playing around with his brand new Ernie Ball strings.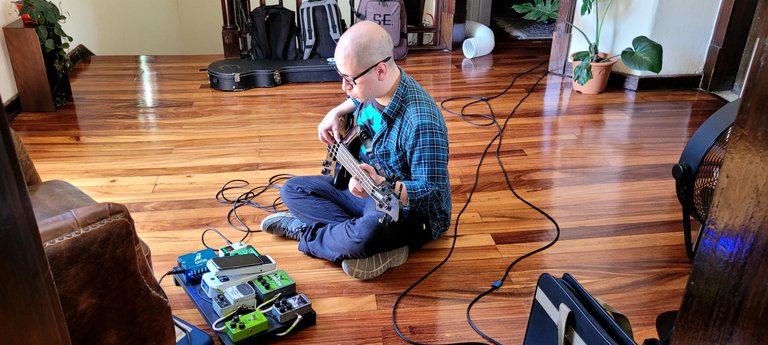 And it's Ignacio's first music recording session with us.
He's been recording audiobooks and podcasts for the past few weeks, which is fun, but recording music you like is WAY MORE fun :). Look at his smile: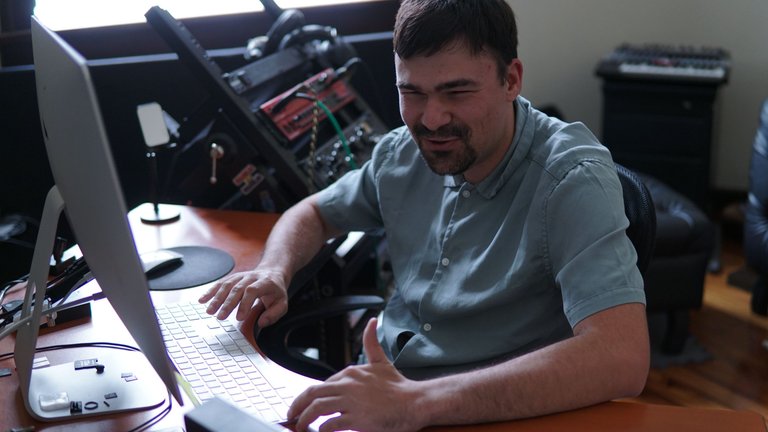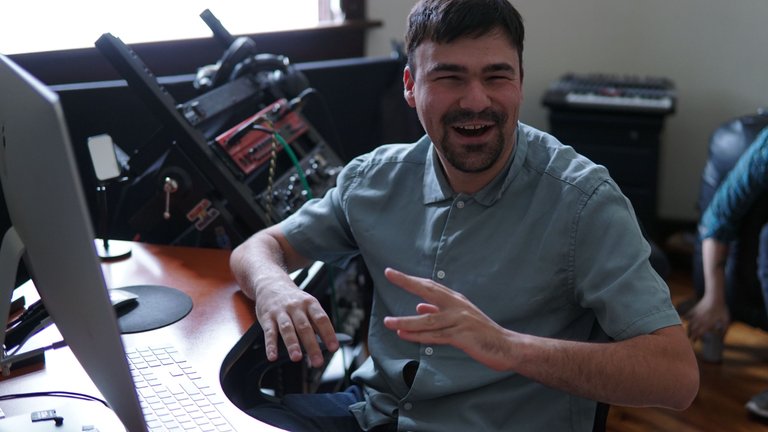 If you haven't read Ignacio's story, he's one of our recording engineers who is visually impaired. It's so cool to watch him work with audio cues only!
Here's a link to a post with a little background:
Meet Ignacio_ our new recording engineer

Recording this album got interrupted by the C-Bomb in a few different ways. Lockdowns didn't allow us to move around so much, and there was so little information at the beginning that everyone opted to stay home and see what information came to light. Obviously no one wanted to get sick and no one really knew what was going on either.
Like many small businesses, we also had to find new ways of working with clients and also try to find new ones. Some businesses didn't survive and for others coming in to a recording studio was out of the question.
Thankfully things are much closer to normal today, and we were able to dust off the old recording files to see where we left off: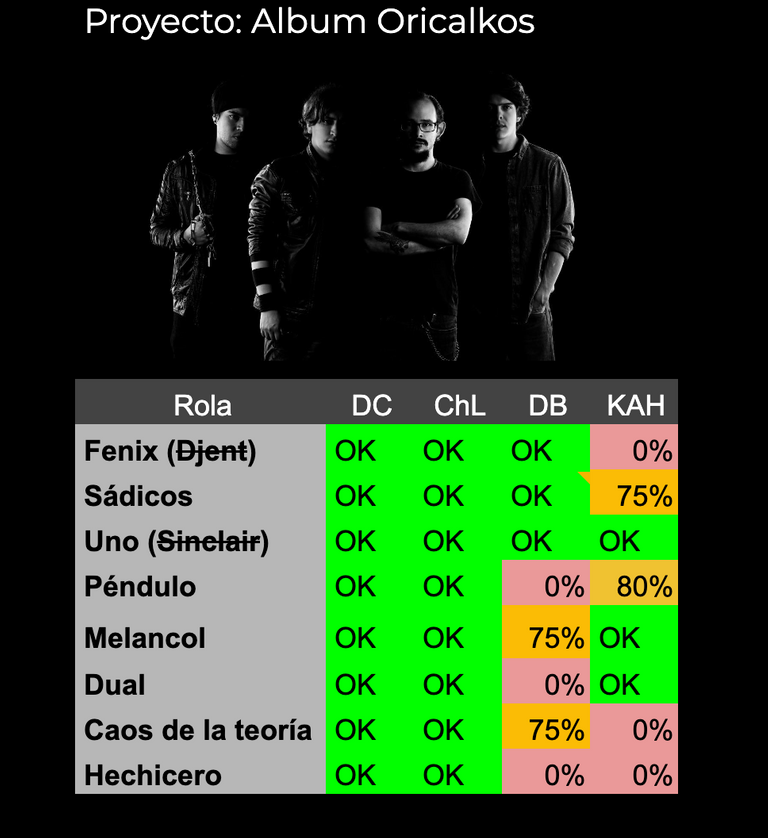 As you can see, there's quite a bit of green, so that's encouraging.
And this is what the vibe is like:
We'll keep you updated as soon as we have another session.
What about you?
Are you working on a musical project?