On our trip to San Francisco, me @clains and our friend Matthew visited the Redwood trees in Muir woods national monument park. It was a great experience to see these ancient and enormous trees up close.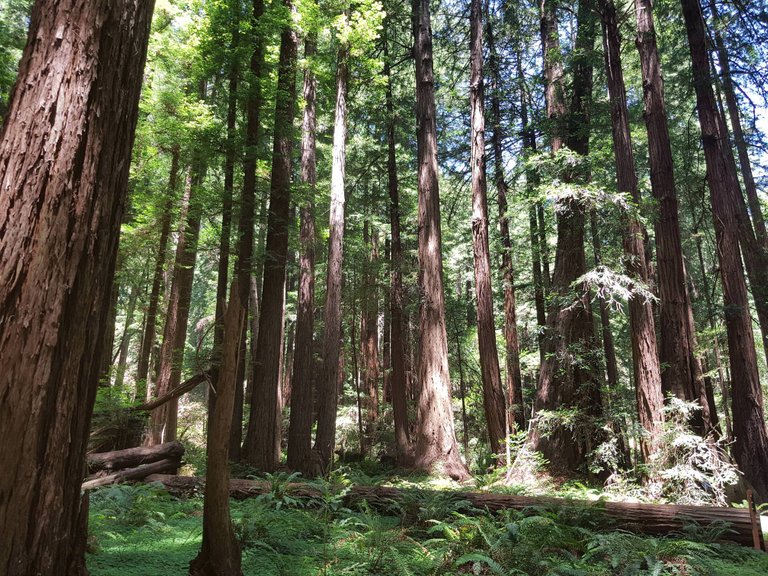 The Redwood tree exists in California and Oregon, United States; and Metasequoia in China. The redwood species contains the largest and tallest trees in the world. These trees can live thousands of years. This is an endangered subfamily due to habitat losses from fire ecology suppression, logging, and air pollution. The Redwood species is robust and have survives mulitple fires, they did not go extinct with the meteor that killed the dinosaurs and hopefully they will still be alive thousands of years from now.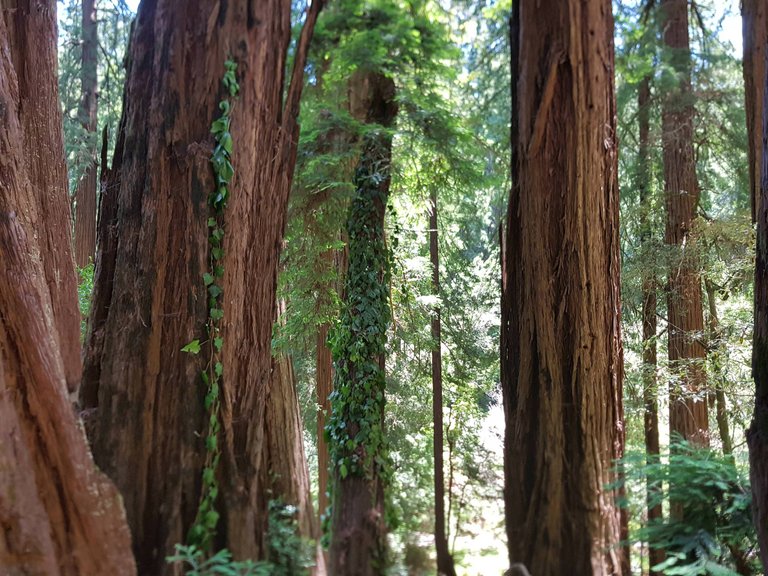 John Steinbeck wrote about the redwood, "The redwoods, once seen, leave a mark or create a vision that stays with you always. No one has ever successfully painted or photographed a redwood tree. The feeling they produce is not transferable. From them comes silence and awe. It's not only their unbelievable stature, nor the color which seems to shift and vary under your eyes, no, they are not like any trees we know, they are ambassadors from another time."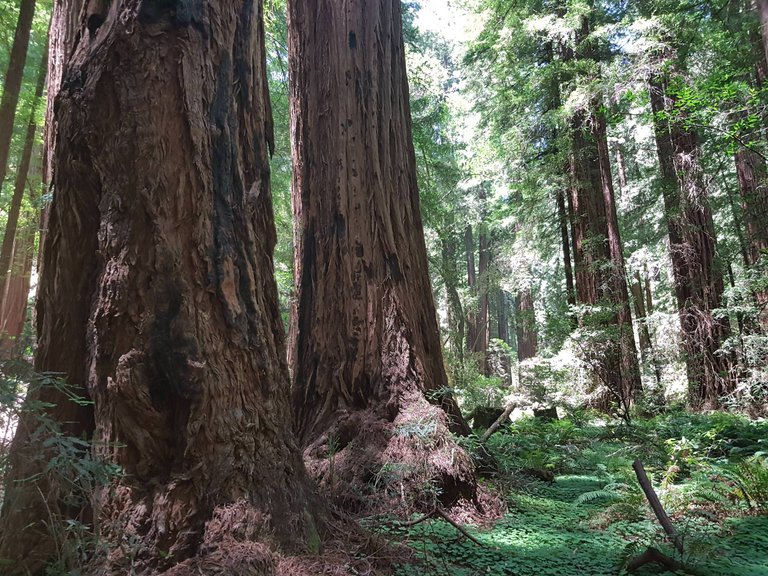 Me and @clains inside a giant Reddwood, some trees had big holes in them, carved out by fire and time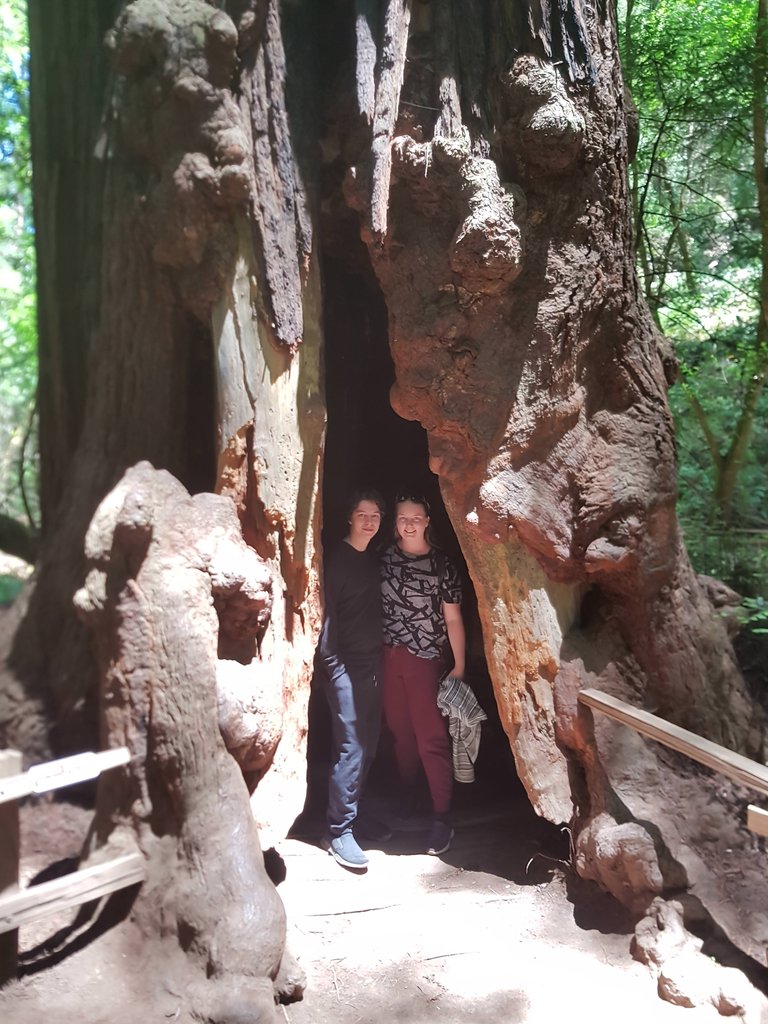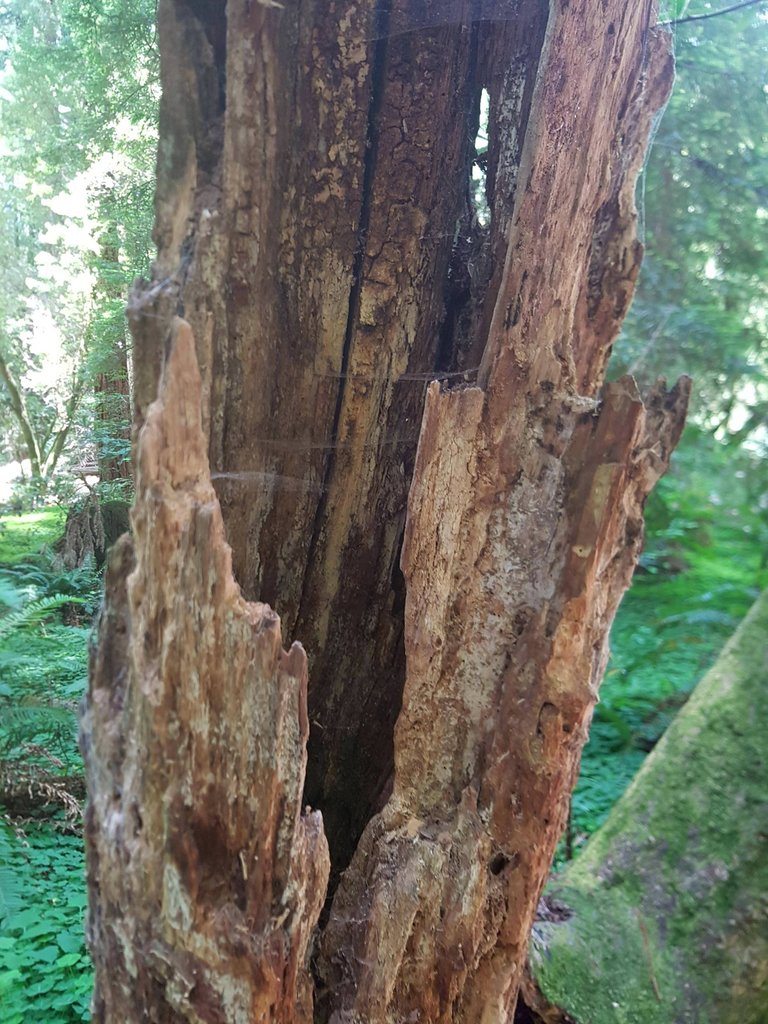 A peaceful stream in the woods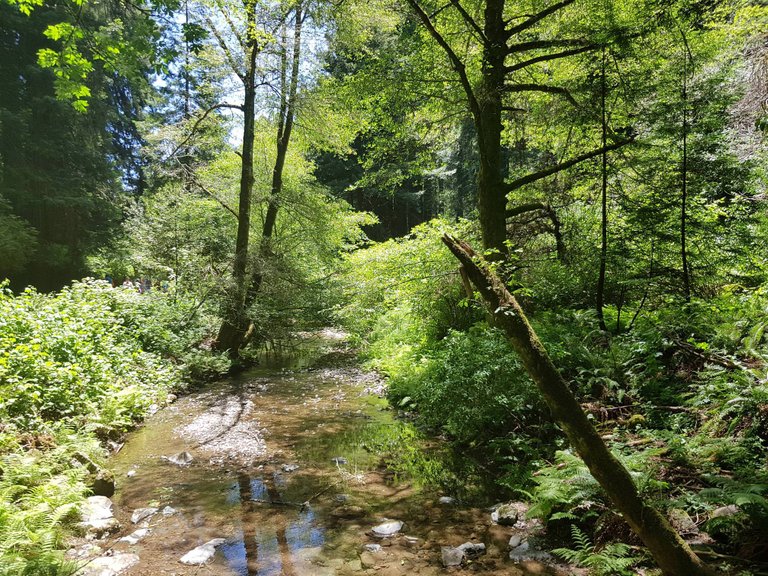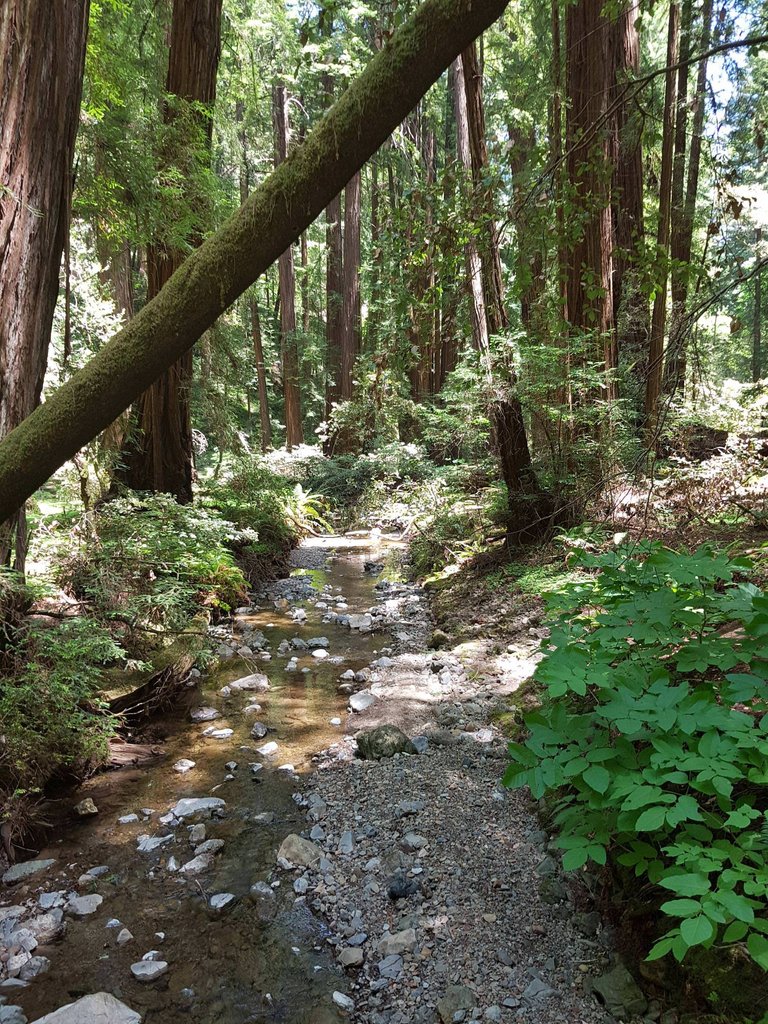 Intertwined Roots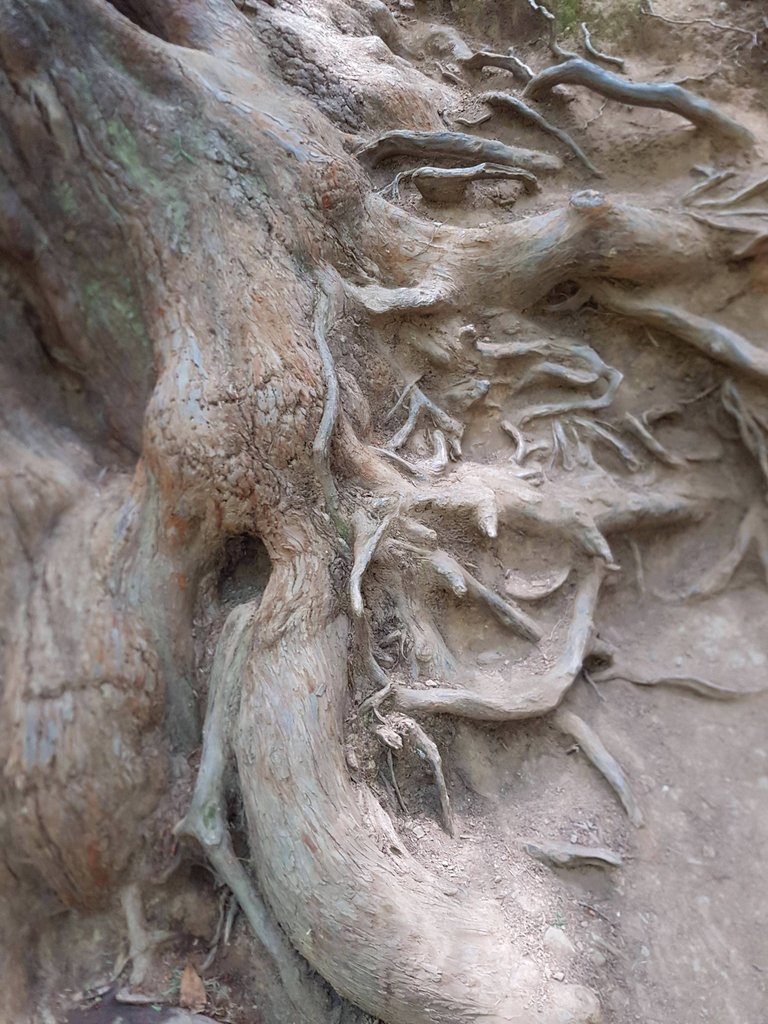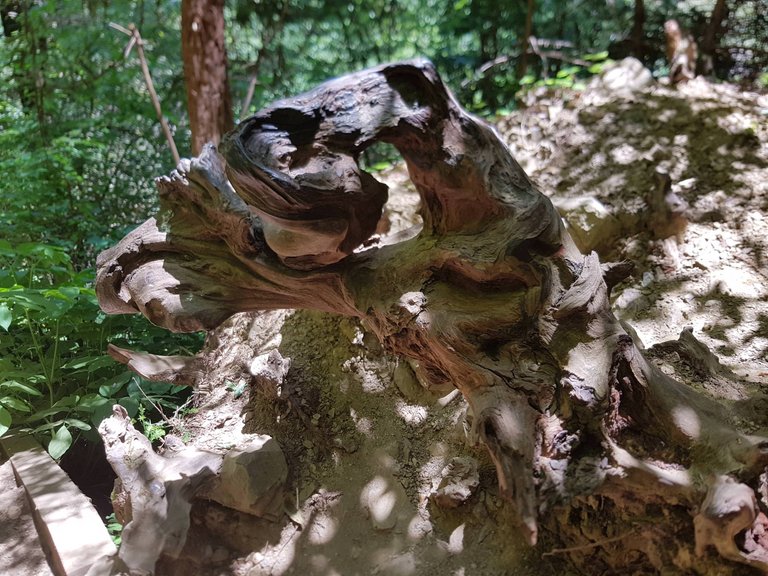 @clains and Matthew walking in the ancient woods
Can you see the Deer?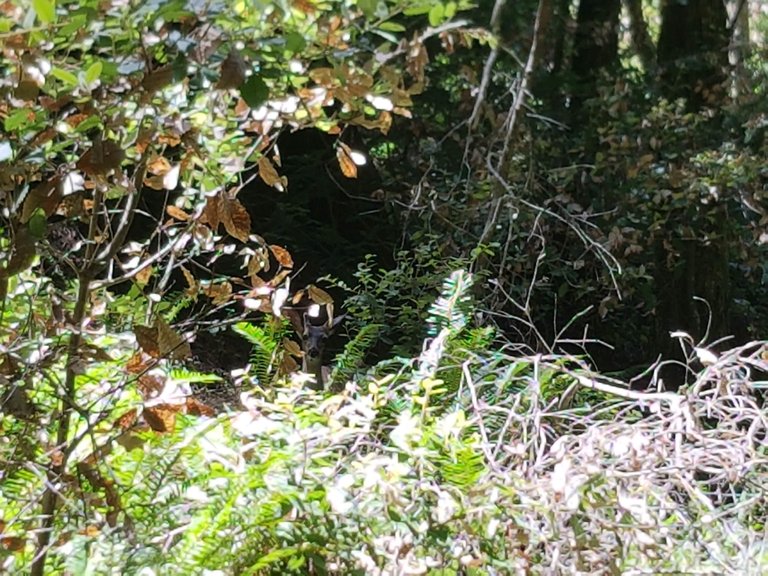 You can see how big the trees are compared to humans standing next to them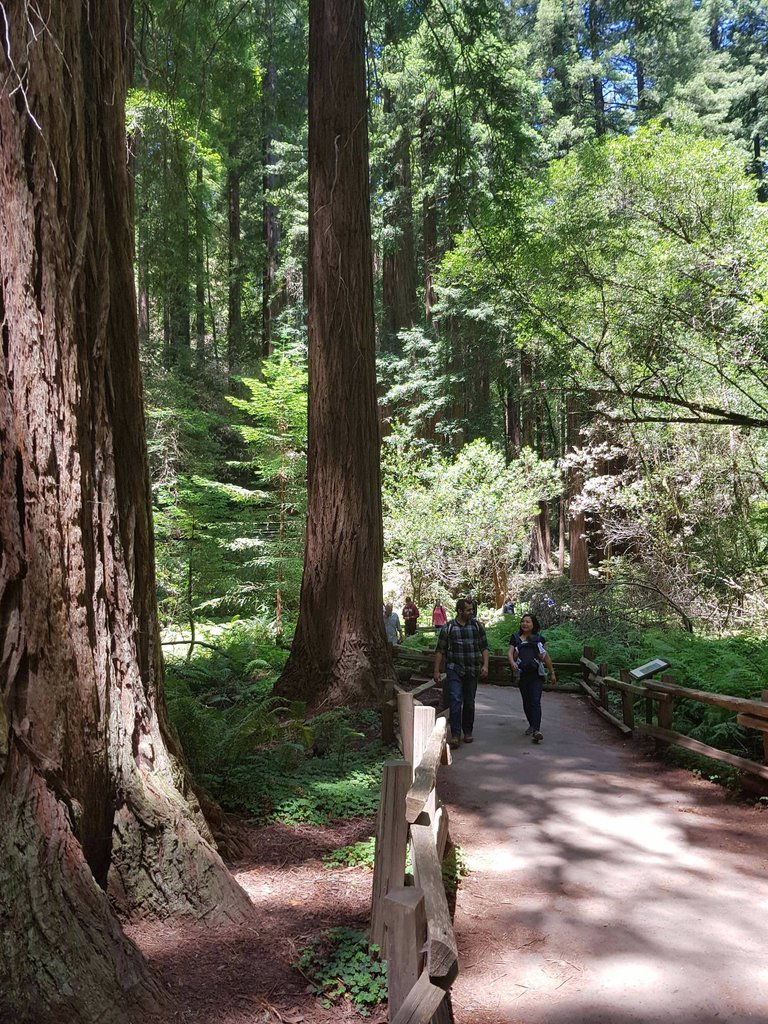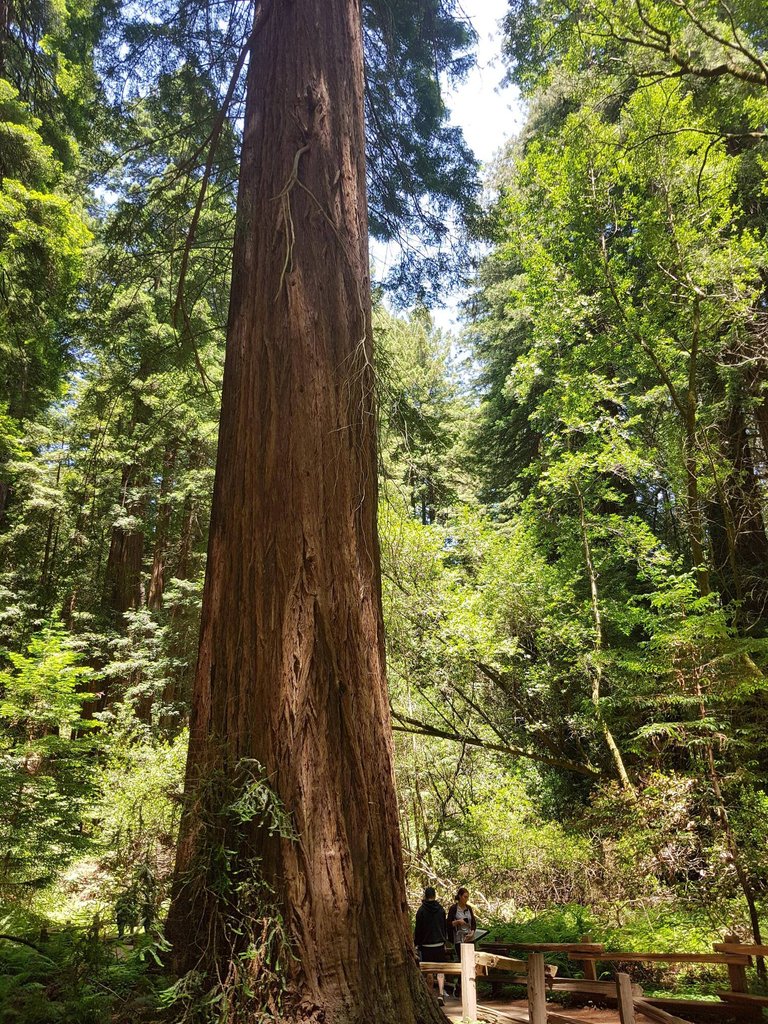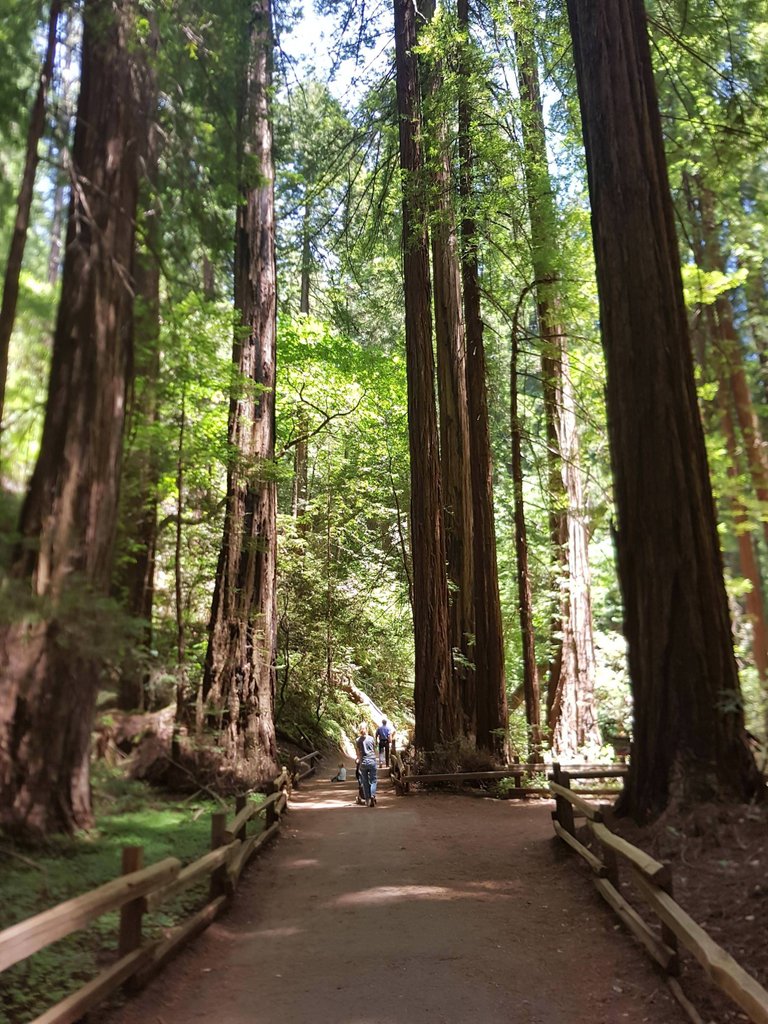 Can you spot the people in this picture?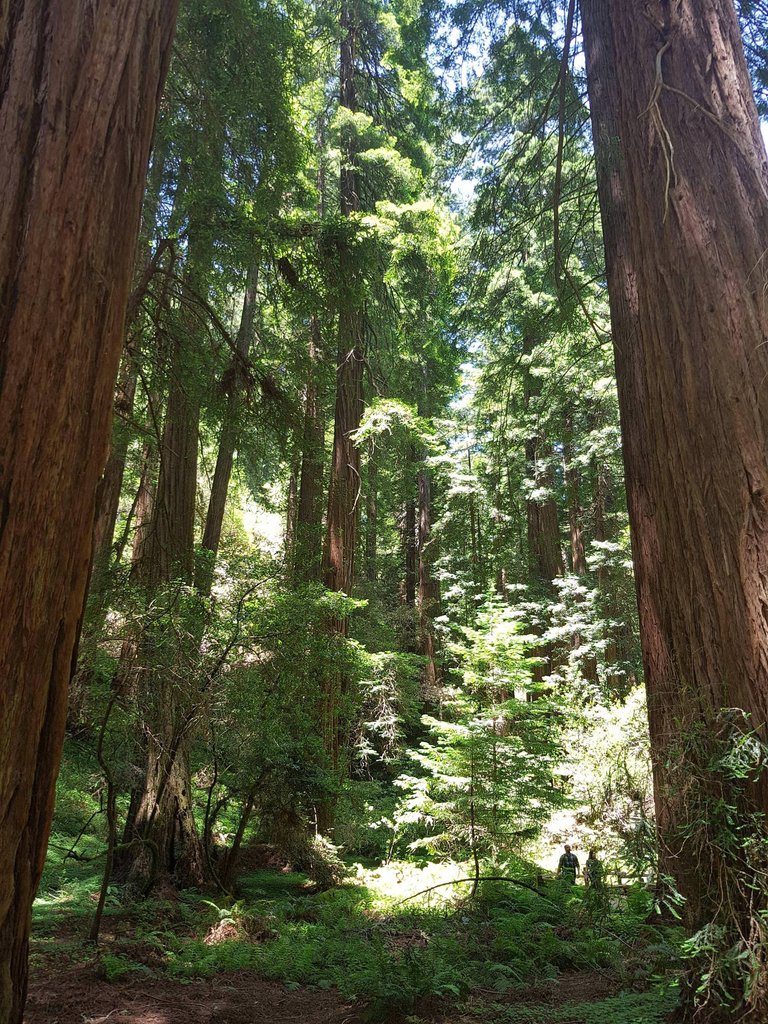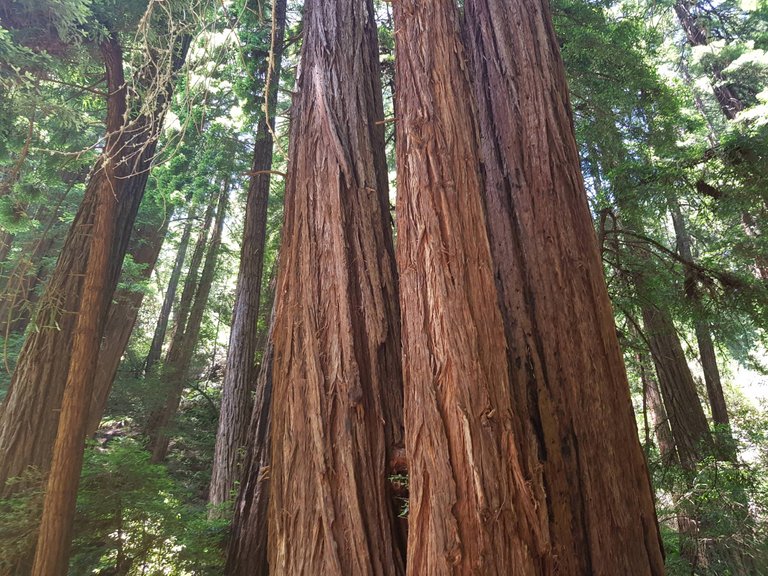 Thank you for exploring the Redwood trees with us in this post, I wish you all an inspring day
With Love-
Camilla
Text Source: https://en.wikipedia.org/wiki/Sequoioideae