Kyustendil (in the Middle Ages: Velbuzhd, in Antiquity: Pautalia) is a town in Southwestern Bulgaria, the administrative center of the Kyustendil District and the Kyustendil Municipality.
It is located near the border with the Republic of Macedonia and the Republic of Serbia. Balneological and tourist center of national and international importance, archaeological and architectural reserve, a starting point for tourism and skiing in the mountain Osogovo.
According to the NSI, the population of Kyustendil is 41 380 inhabitants as at 31 December 2015 [1].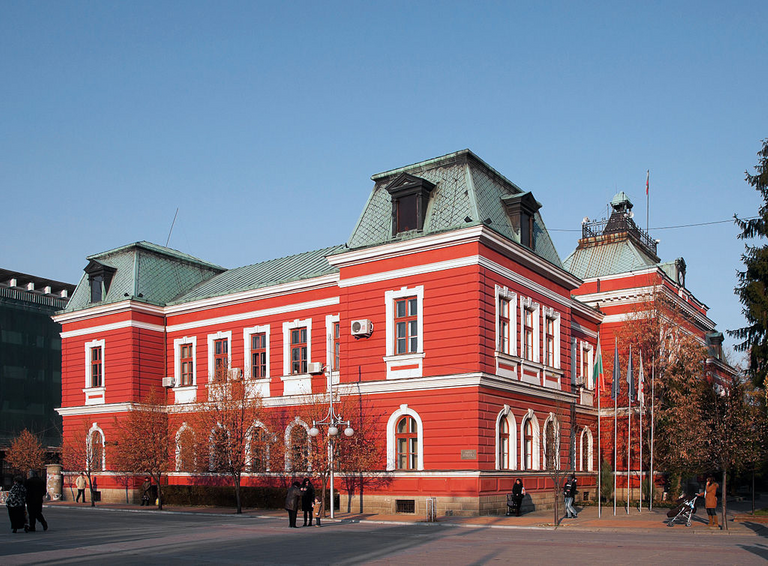 Position
Kyustendil is located in the southern part of the Kyustendil valley, at the foot of Osogovo Mountain, at 527 meters above sea level, along the banks of the Banshitsa River, a right tributary of the Struma River. To the south of the city rises the hill "Hissarluka" - northeast branch of Osogovo. The distance from Kyustendil to the capital Sofia is 86 km, to the border with the Republic of Macedonia is 22 km, to the border with the Republic of Serbia - about 30 km. The city is an important road junction on the Sofia - Skopje road and the railway station on the Sofia - Pernik - Gyueshevo line. The Pan-European Transport Corridor 8 (Vlora - Tirana - Skopje - Sofia - Bourgas - Asia) passes through Kyustendil.