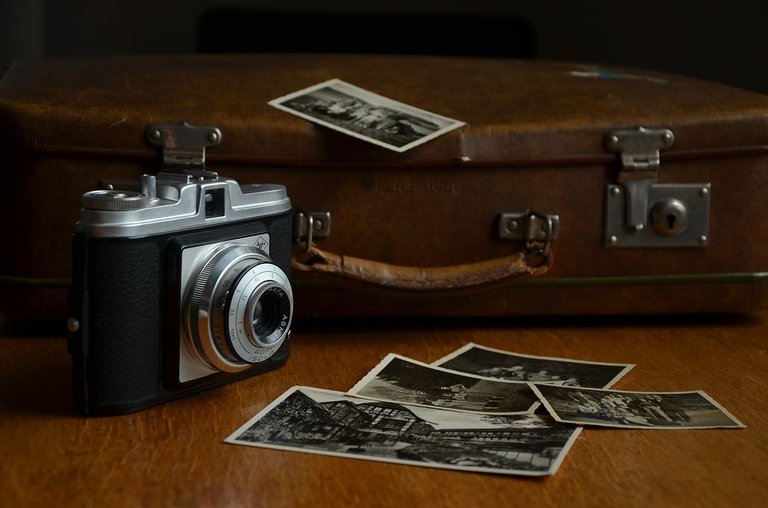 Save Time & Money
My style of travel is geared toward long-term adventure and photography. Here are various resources and links to apps and websites I use to make my travels easier, cheaper, and longer. I might go on a backcountry excursion or a climb a mountain, so my needs might differ from yours. From years of travel, I've found the best combination of gear and digital apps that fit my needs, and I hope you will gain a few insights from it.
I'm not a fan of travel guides, so other than Hitchwiki; I'll read a Lonely Planet or Rough Guides book now and then but I prefer to talk to locals and discover things that aren't written about in some guidebook. There's just something about discovering the unknown that drives me.
Below the resources that have helped me stretch my travels and saved me lots of money. I've also included photographers resources that will help budding travel and landscape photographers.

Navigation
---
Finding Cheap Flights

---

I can afford travel and travel to many places not because I have a lot of money. I can because I try to be as smart about it by using the below resources to their full potential. You can too!

Articles To Score The Best Flight Deals:

Google ITA Matrix is one of the most advanced flight search engines out there. It uses some of the most sophisticated search algorithms power by Google to find the best flights and deals. The only problem is, you can't book flights directly from it. You'll have to use one of the booking flights above.

Apps to Find Cheap Flights - Got a smartphone? Don't miss my roundup reviews on the best app to find cheap airfare!

Best Day To Buy Airline Tickets - It's true. There are best days to book your flights. Typically it's during Black Friday and Cyber Monday, but you can also find deals during Travel Tuesday. Read more about it.

Cheap Accommodation

---

Accommodation is the least of my travel expenses. I've mastered the art of sleeping in the car or someone else's couch. Often I'll end up becoming friends with other travelers at the places I visit, and they'll end up inviting me to stay at their home.

I don't usually book in advance because I like to go with the flow. If I get a suggestion from a local or another traveler about some cool spot they've been too, I'm likely to go there on a whim. I'd often go to a town or city and use Hostelworld or Google Maps to find a hostel and see if they have any available beds. With this kind of ad-hoc travel you need the right tools - I use the services below to make my life easier.

Overland Travel

---

Whether by rental cars, trains, or buses. The following resources are your best bet to get you from point A to point B.

Hitchwiki Is a go-to resource for hitchhikers. Hitchhiking is fun and a great way to meet new friends. It's also one of the cheapest ways to get around. When I was traveling around Europe with a car, I picked up a lot of hitchhikers. It's a cheap and fun way to get around places.

Travel Insurance

---

Tours

---

Travel & Technology

---

Google My Maps Amazing tool! This is what I use to plan an impromptu itinerary. I have it on my Android phone. Everywhere I visit I strike up a conversation with the locals or other travelers and punch in the name of the place (I've likely never heard of) and then plan my trip accordingly. Read my guide on how to use it, HERE.

Esplorio For all you Apple enthusiast this is it! Your perfect travel companion app. Esplorio automatically maps out your routes, checks you in places and uses your photos to create a travel journal.

Google Project FI is a phone service that you can use in over 120 countries around the world! Let's call over WiFi or use your Google Voice number. You would need specific phones to run the service, but they're all pretty good. Best of all, it's super cheap! Read my review and Get $20 when signing up!

Trover is your Instagram for travel. Aren't you tired of looking at selfies and somebody's lunch? Trover is a travel-centric app that lets you discover new things. Not as popular as Instagram but it should be. Come and join me HERE!

Atlas Obscura is an excellent website for discovering an off-the-beaten-path location! Some of the weirdest and unique facts and places can be found here.

Evernote is an excellent tool for taking notes and journaling. You can take pictures instead of text notes and it Geotags your notes, so you know where you wrote it from. Very clever.

Oanda Currency Converter No-nonsense currency converter. I wouldn't want it any other way.

Google Photos has morphed into a very useful tool/service throughout the years. It has an excellent editor built in so you can spice up your photos. You can also have it back up your photos directly to their cloud - do this over WiFi, so you don't rack up data usage.

Amazon Photos - Cloud If you're an Amazon Prime member, you are entitled to unlimited cloud storage for your photos. Amazon doesn't advertise this, but it's true. I have the app automatically back up the pictures from my phone, and I also have a desktop version installed on my laptop to upload my RAW files to the cloud. I have over 3.5 Terabytes of photos already stored in the cloud! Try Amazon Prime 30-Day Free Trial.

BackCountry Navigator Pro lets you turn your smartphone into a full-blown GPS unit! You can download maps from various TOPO sources and for all maps around the world. You can use it without any data connection.

Stellarium is a full-blown planetarium for your phone. Point your phone at the sky and the sensor control will help you identify a star in just a few seconds. It's great for spotting the Milky Way in the sky no matter where you are in the world. If you're ever in an area where there is low light pollution you can see the galaxy with your naked eye!


Blogging & Webhosting

---

Travel Blogging:

---

Directory Of Travel Blogs- My very own directory of travel blogs. I've collected these throughout the years and has grown quite a bit.

How to Start a Travel Blog and Make Money - It's very difficult to make it in the travel blogosphere but if you follow these steps, you can definitely get an income from travel blogging.

Blog on Steeemit and Make Money- While cryptocurrency is just starting to get noticed and may not get mass adoption, the technology behind it - the Blockchain is here to stay. Steemit runs on the Steem Blockchain. Steemit is a "Decentralized" social media platform that pays you for activities. Imagine getting paid to write posts, take pictures of your lunch, and like other people's post. That's what Steemit is all about. It's a community of people who want to break free the corporate and centralized controlled social media platforms such as Facebook and Instagram.


Visa

---





Many seasoned travelers are probably wondering the need for travel visa agents. The truth is, Travel Visa Pro do more than provide rushed passports and travel visas to those who need to travel in a hurry. Travel Visa Pro's team of travel experts spread across their nine offices in the United States and a few international ones combine for over forty years of experience between them. Travel Visa Pro will get your visa applications through the embassies and consulates through relationships forged from years of networking.

Save 5% by using my code - "TVP5"

ESTA VISA Waiver - For Brits Traveling to The USA. The ESTA visa waiver is your best bet. My friend Josh has experience and talks about this awesome Visa Waiver program.


Photography

---

My photography gear is geared for adventure. It's lightweight and reliable without sacrificing image quality. Photography Gear For Adventure Travelers - If you're an adventure traveler, here's an article for you. Best Full-Frame Travel Cameras - If you're serious about photography and want to get your travel photos published on National Geographic and other publications, Full-Frame cameras is one of the best investments you can have on achieving this goal. Travel Tripods Under $100 - You may think you won't need a tripod but if you want to take those dazzling sunset or sunrise photos in your travels you need a way to stabilize your camera. Polarizing Filter - Why You Need One - A polarizer is one of the best things you can add to your photography gear collection. It will improve some of your outdoor photos. Sony E Mount Lenses For Travel - Sony mirror-less full frame cameras are my favorite and here's a selection of E Mount lenses ideal for travel. Tips For Adventure Travel Photography - Here are some tips for adventure and travel photography.

Improve Your Smartphone Photos For Instagram - Most professional Instagrammers aren't shooting with their smartphone. But you can get the same results following these tips.


Outdoor Gear

---
---
Posted from my blog with SteemPress : https://www.alwayswanderlust.com/travel-resources/
---
Battle me on Splinterland!