In case you missed it, we're happy to announce that Reverio will be launching on Hive on tomorrow,, we've been working hard to transition to the new brand and adjust the platform in line with Hive changes.
We thought we'd drop in and give you a few sneak peeks of the platform: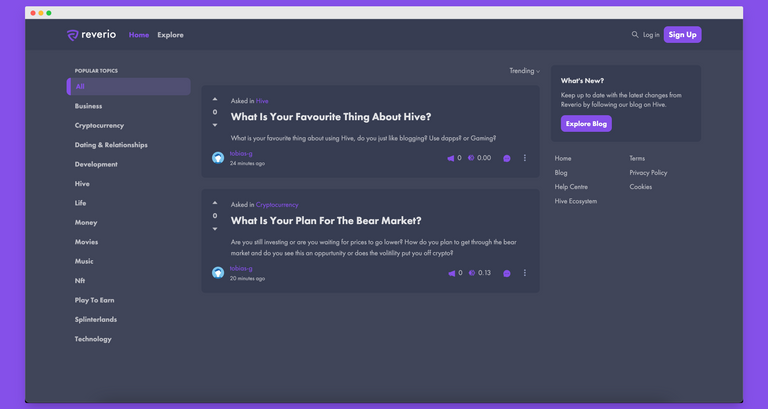 The main landing page for the site and home to recent questions and answers, along with the most popular topics on the platform.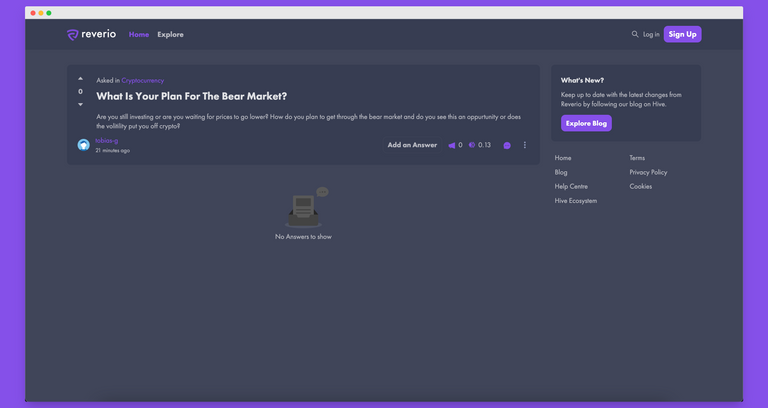 The question-and-answer viewer is where you can view questions and their answers.
We can't wait to hear your feedback about the platform and start seeing your questions and answers coming in.
If you haven't already make sure you:
Follow us on Twitter (https://twitter.com/reverio_io)
Follow us on Hive (https://peakd.com/@reverio)
Subscribe to the Reverio community (https://peakd.com/c/hive-125205/trending)
Reblog this post on Hive or share it in your favourite communities
Looking forward your feedback tomorrow and can't wait to hear what you think.