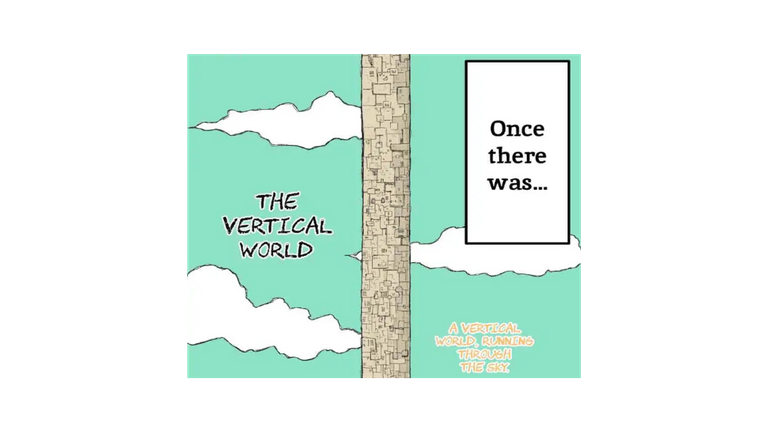 The Vertical Country is a Sci-Fi Manga authored and illustrated by a guy named Tanaka kuu. It's about Ruska, a young and normal boy filled with curiosity about the world he lives in. You see, he is living in a seemingly infinite vertical world - like a building that have infinite floors. Denizens of this world, including our MC always wear makeshift face shields due to extreme air pollution brought by war that happened in the lower floors.
One normal day he saw a girl from above falling into the endless abyss. He's not scared or anything like that, instead that spark of curiosity triggered him to do what normal people would not do in those kind of situations. "Its not fair" he said.
He jumped following the girl and that's where the adventure started.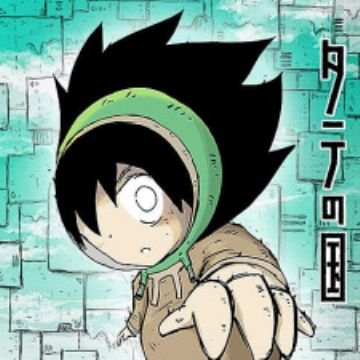 I've read some good Sci-Fi Manga like EDEN, Pluto and No Guns's Life. I must admit that even some comedic elements it is still too heavy for me. Sci-Fi is quite different from your general fantasy fiction because in some ways these materials show you stories that are closer to reality. A future where technology created a number of possibilities that are very relatable to the present.
The Vertical Country is one those stories that are full of twist and turns. The author did a great job in syncing the concept of wormholes, time travel and alternative dimensions to issues like family relationships, environmental impacts and going against the norm. Well, the latter is very true for Ruska and his insatiable curiosity.
Side characters like Professor Kelvin are also well- incorporated throughout the series (so far?) . You know that they are not there just to add numbers as they have significant roles in every act. For vertical world I think characterization is well balanced. Readers can easy distinguish who the MC and FMC (Omega) is, and the support characters are not overshadowed.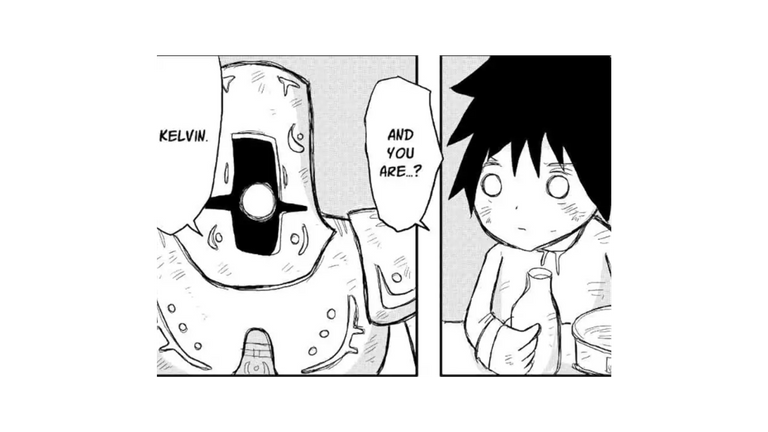 Don't be fooled by the simplistic art that TVC offers. I knew people who dropped in chapter 1 just because of the seemingly 'grade school' illustrations. Honestly, it could have been better but I like it more that those overly colored illustrations and art from manhwas like Soul Land. I have nothing against Soul Land (Douluo Lalu) but their illustrations are TOO FLASHY, everything is shining it's bad for the eyes (LOL!).
Anyway, if you like Sci-Fi and a good story with plenty of twist and turns the The Vertical Country might be the right one for you. Of course, with the consideration that you are not picky or choosy about the art.
This is the end of this review for the Webtoon the Vertical Country.
Thank you for reading.
Read it here:
https://mangapark.net/manga/the-vertical-country
Disclaimer:
1.) Images are not mine they are properties of Tanaka kuu, and are only used as illustration purposes.
2.) The Author (LKP) is not a native English speaker therefore grammar mistakes are bound to happen.
3.) Please do wash your hands often.