Welcome back my fellow revolutionists!
Back to basics this week as we're starting with a simple and very healthy go-to breakfast that I typically eat with my world famous Gandhi Saweetcakes.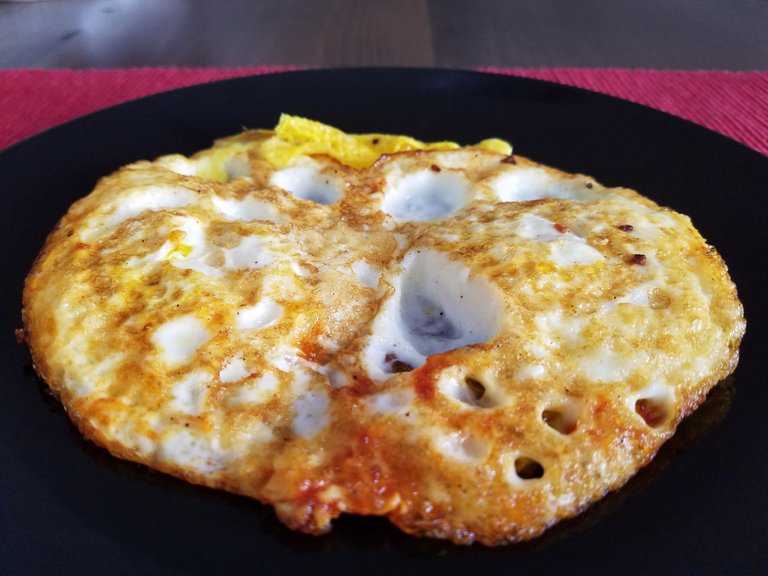 These eggs pack a serious punch as they're loaded with nutritious spices and full of flavor. If you're not a huge fan of eggs because of how they're prepared in a bland fashion, I promise you'll enjoy eating these every time as much as I do.
I'd like to dedicate this recipe to French writer, philosopher and revolutionary François-Marie Arouet aka Voltaire. He was an advocate of civil rights, freedom of speech and believed in separation of church and state. Today, we take these rights and mandates for granted but back in his time (18th century) they were extremely unpopular. I couldn't decide on my favorite quote of his because these two are such powerful reminders of the broken system that continues to rule over those who continue to let it. They speak to me so I kept both:
"If you want to know who controls you, look at who you are not allowed to criticize."
"So long as the people do not care to exercise their freedom, those who wish to tyrannize will do so; for tyrants are active and ardent, and will devote themselves in the name of any number of gods, religious and otherwise, to put shackles upon sleeping men."
Ingredients:
2 - Eggs
Salt (Himalayan/Kosher)
Black Pepper (ground)
No-Salt Seasoning (Mrs Dash or Kirkland)
Chipotle Powder
Turmeric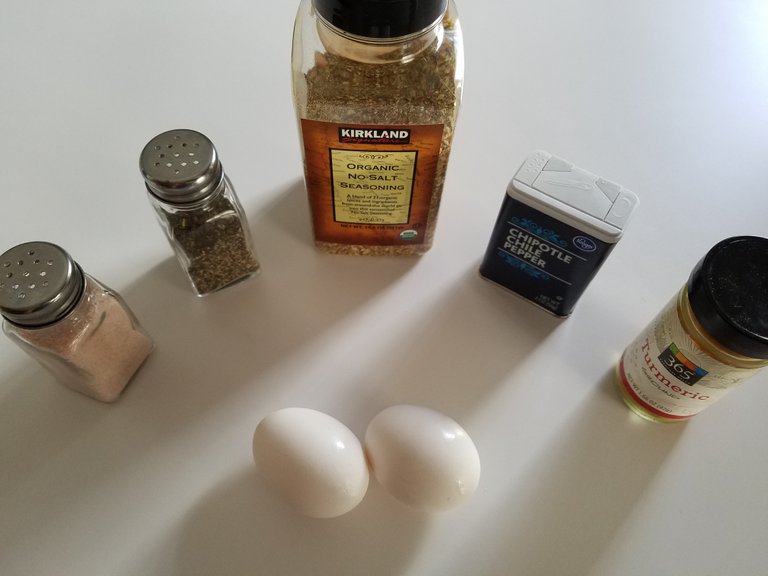 Cooking Ingredients:
*1 tsp - Coconut Oil
*Approximate amount
Instructions:
1 - Add in the coconut oil In a small non-stick pan and set to low-medium heat
2 - Once the pan is hot, carefully add in the eggs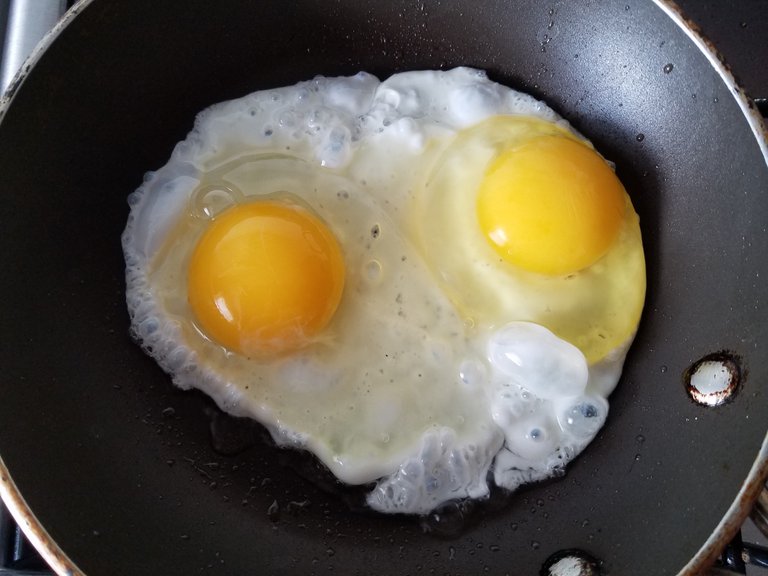 3 - Add a dusting of salt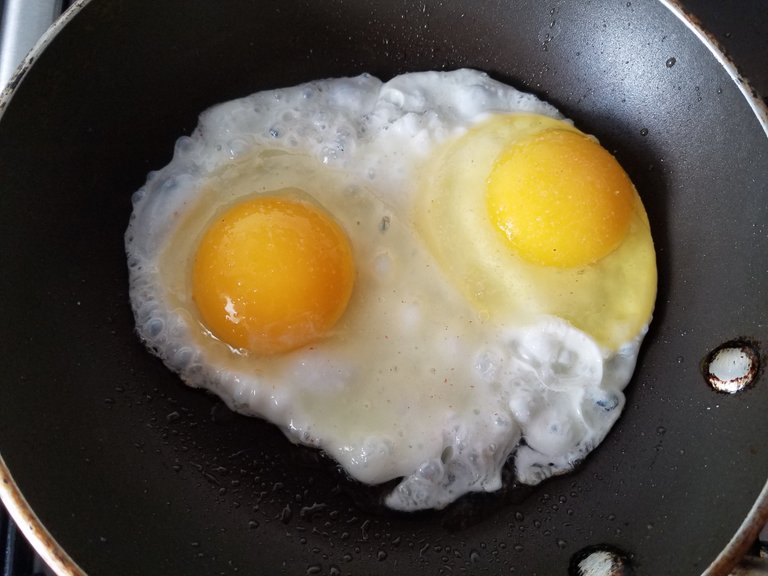 4 - Add a dusting of black pepper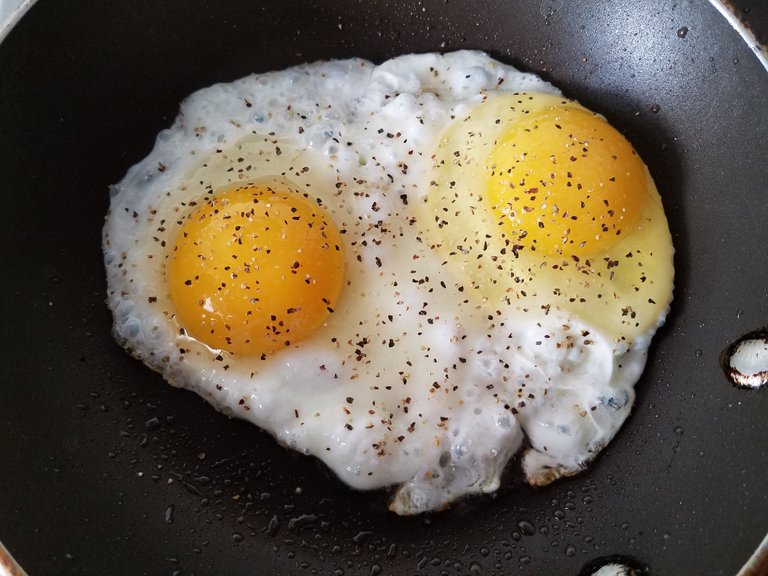 5 - Add a dusting of the no-salt seasoning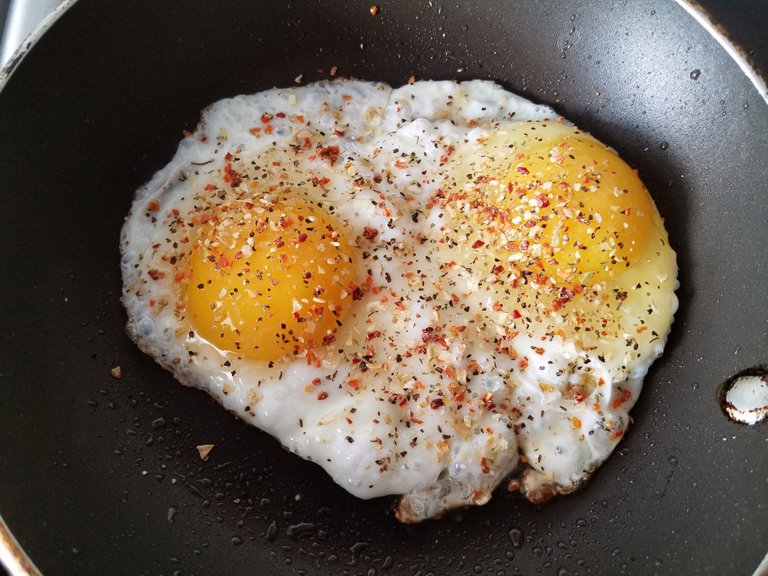 6 - Add a dusting of the turmeric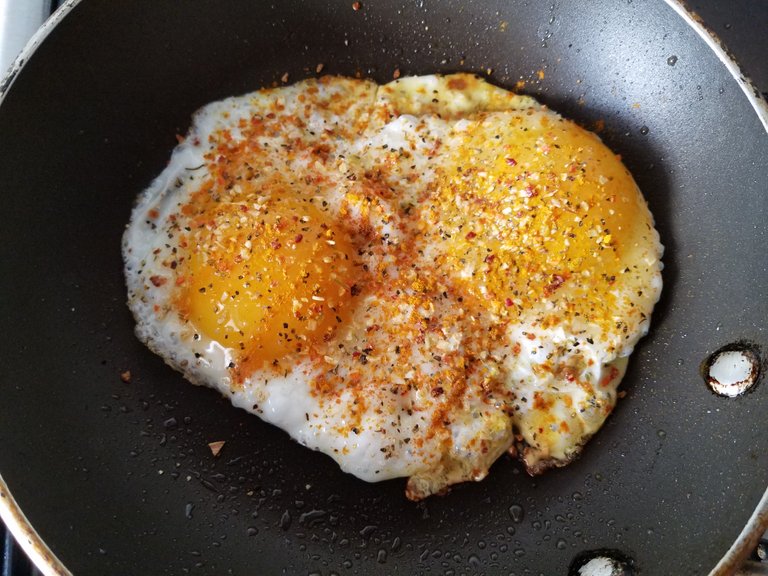 7 - Add a dusting of the chipotle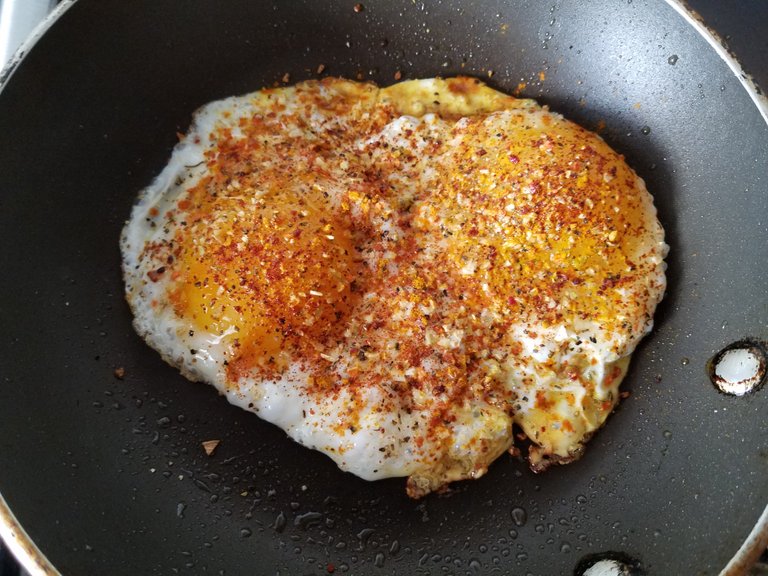 8 - Once you see the whites getting a nice crust from the coconut oil, carefully flip the eggs so the yolks don't break. (As you can see here, one broke but they were still delicious)

9 - Enjoy either with the Gandhi Saweetcakes on the side or by themselves!
Notes: The spice order is important! When you add salt, careful not to add too much or too little. This will take a few tries until you have it down to your liking. The black pepper amount can be less than the salt, as it's mostly for texture and spice. The no-salt seasoning is also for texture and flavor but also has many different spices which are beneficial for your health so you can add a bit more here. Be careful with adding too much turmeric as your eggs will turn out sweet. Finally, the chipotle is to counter the turmeric and adds the final kick. More chipotle = more heat and smokey flavor. I give mine a good dusting as I love most of my food hot n' spicy.
This world is full of tyrants who prey upon sleeping men (& women). From scammers and con artists, to churches and governments. WAKE UP! It's time to join the revolutionist movement with the ranks of those who lived before us. It's time to wake up, stand up and fight against those who try to control us. Start by cooking with me. Healthy, delicious and simple food has been my passion for over three years now and these recipes I share with you, have helped improve my life in ways I never imagined. I value what I put into my body because I am aware of how it affects my mind. I am awake. Join me and let's embrace as one massive force for the well being of humanity.
My contribution to the revolutionist movement will be to turn the recipes I post on this blog into The Revolutionist Cookbook and eventually open a restaurant where only cryptocurrency is accepted. Where tipping won't be necessary as everyone will be paid full salaries and where simple and healthy ingredients will meet delicious cuisine. Like open source code, all of my recipes will be available to the public in full detail and any improvements offered will be embraced and possibly added to the menu in their perfected form. Any donations to the cause are much appreciated either by up-vote or wallet of choice below.
BTC:
1FFKXs4nDU4K5RJED7J4hKZb52Ku5nuFQV
LTC:
LgmcEdMJ1k6e7jY4DbwdTK5nsza9Y3FPHQ
XMR:
49SSmcAqEdECbze28knCJXU6DBzxF2raohnMuVvCQeJ1gqU4eXSXJKBiiZCF8kpy6VKjdUaiCH6CPY3FpP4sHzfgT1ga9us