Welcome back my fellow revolutionists!
Not all recipes are as easy as Bob Marley's Smokin' Chicken & Veggies but that doesn't mean they're not worth the effort. This dish is a bit more prep intensive and requires about two hours of your time (it's the average for slow preparers such as myself) but the end result will be absolutely scrumptious.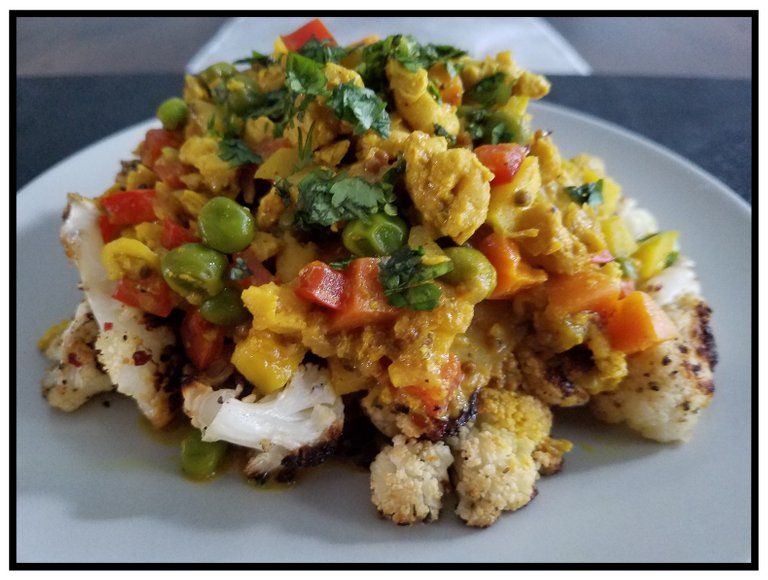 This colorful dish is loaded with veggies, fruit, healthy spices and protein that are sure to give your body what it needs. Not only that but because of the coconut milk, it has a creamy goodness that goes beautifully on top of roasted cauliflower.
I'd like to dedicate this recipe to the South African revolutionary Nelson Mandela. Much like Gandhi, Mandela was often referred to by his people as the "Father of the Nation." Among his many titles, I believe he was a fearless activist for social justice. One could say that he was colorblind, seeing all people as human beings and nothing less. My favorite quote of his highlights the importance of what we do here as revolutionists. What we fight for everyday. This is our veritas:
"When a man is denied the right to live the life he believes in, he has no choice but to become an outlaw."
Coconut Chicken Curry Ingredients:
1 tbsp - Mustard Seed
1 cup - Onion (chopped)
3-4 cloves - Garlic (sliced)


2 - Chicken Breasts (cubed)
½ pkg - Frozen Peas & Carrots (steamed)
1 - Red Bell Pepper (cubed)
1 - Green Apple (cubed)
1 13oz can - Coconut Milk


1 tbsp - Curry Powder
Cayenne Pepper
Turmeric
[Optional] Fresh Cilantro (chopped)
½ tsp - Salt (Himalayan/Kosher)
½ tsp - Black Pepper


Extra Salt & Pepper
Roasted Cauliflower Ingredients:
2 heads - Cauliflower (florets)
*3 tbsps - No-Salt Seasoning (Mrs Dash or Kirkland)
*2 tsps -Salt (Himalayan/Kosher)
*1 tsp - Black Pepper (ground)
*½ tsp - Red Pepper (flakes)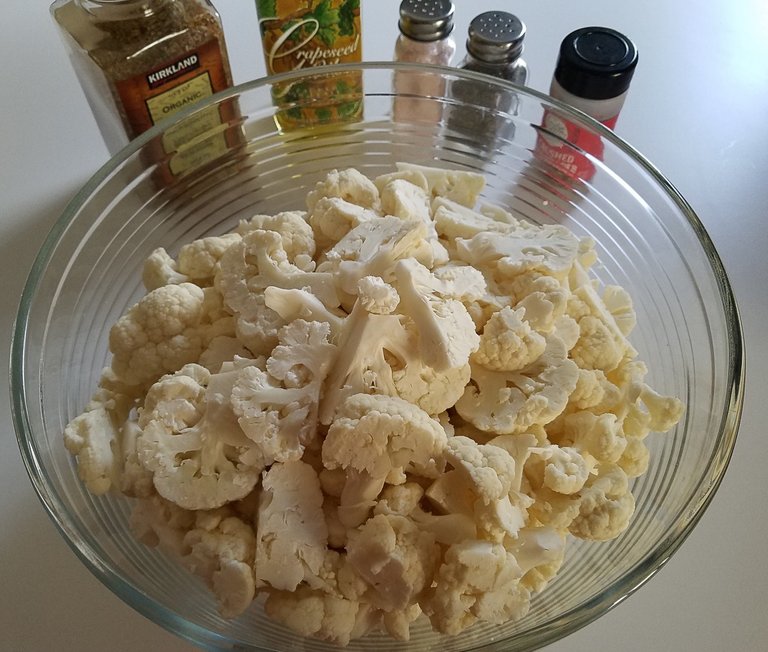 Cooking Ingredients:
2 tbsps - Coconut Oil
*6 tbsps - Grapeseed Oil
*These are estimates since I typically eyeball it and don't exactly know but feel free to do it to taste using this as your guide
Coconut Chicken Curry Instructions:
1 - In a medium pan, add in half of the coconut oil and set to medium heat
2 - Add the mustard seeds and toast for about one to two minutes or right before they start popping out of the pan
3 - Add in the onions and garlic and cook for a few minutes
4 - Add the curry and a light dusting of the cayenne (more dust, more heat)
5 - Stir for a few minutes more until you get an almost dry, paste-like consistency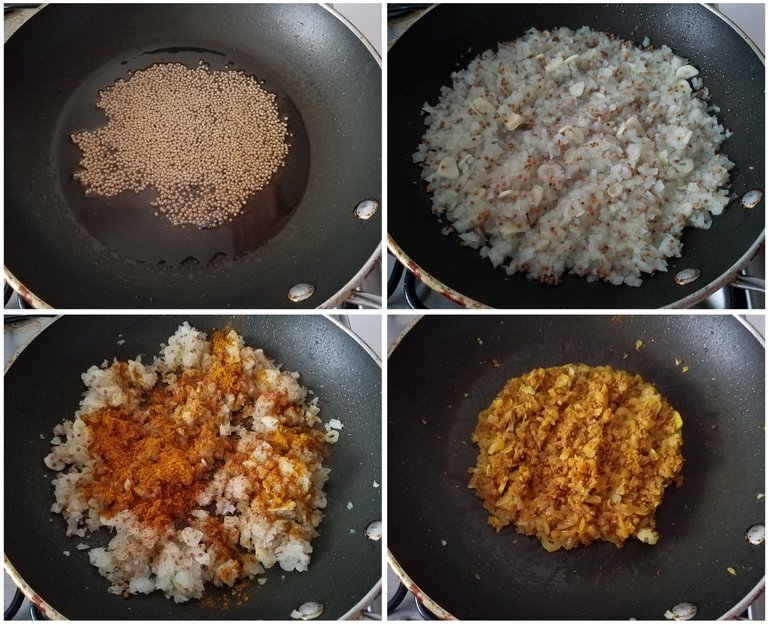 6 - Add in the red bell pepper and sauté until brown with a light char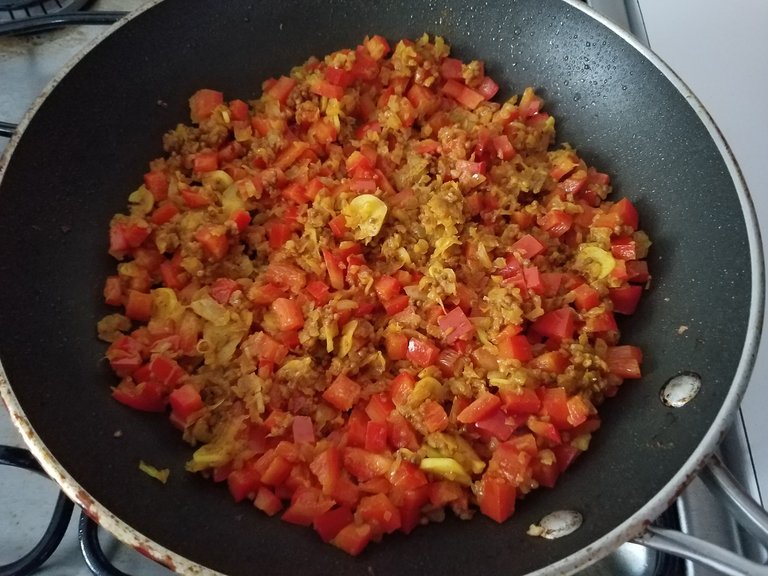 7 - Add the other half of the coconut oil to a separate large pan on high heat
8 - Once the chicken has been chopped and seasoned with the salt and pepper, it's time to sear it for about two minutes on each side


9 - Break up the seared chicken pieces and while it's still a bit pink in the middle add in the sauté
10 - Add in the coconut milk, the apples and do a nice dusting of turmeric until it covers the milk, which will give the dish its beautiful orange color
11 - Turn down the heat to simmer and add in steamed peas and carrots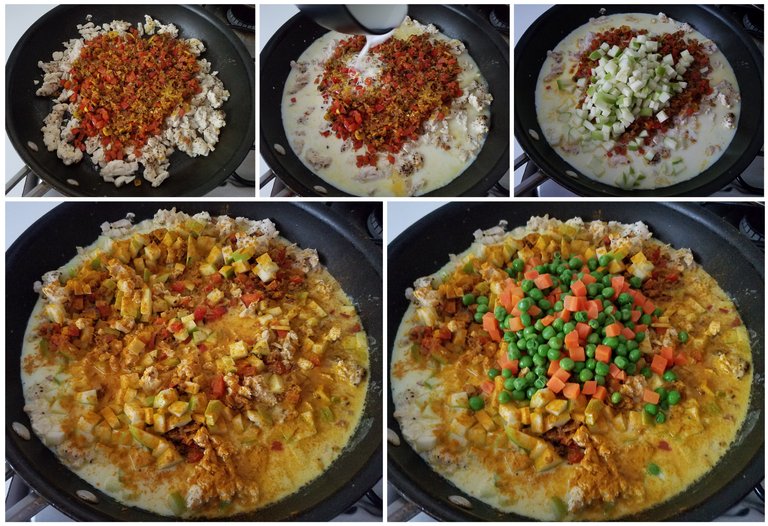 12 - At this point I do about two dustings of salt and one of black pepper but you can do it to taste
13 - Stir occasionally until the sauce thickens. Unfortunately this takes about 30 minutes but hang in there!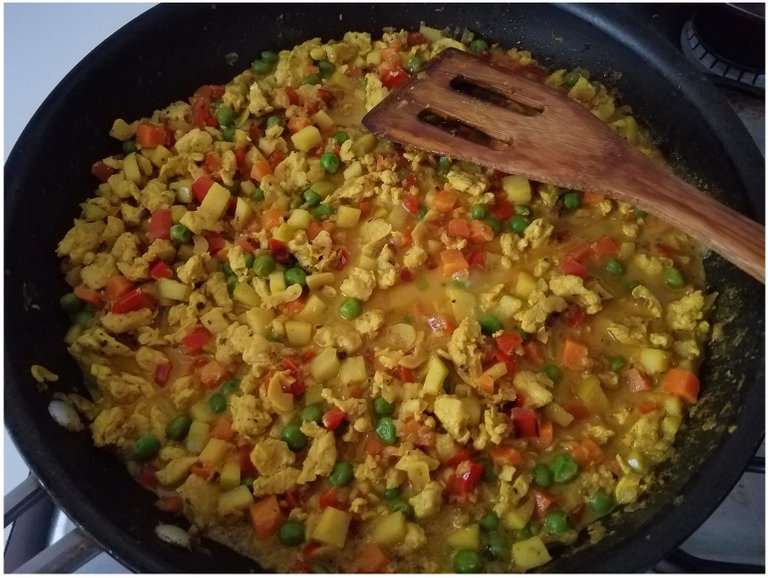 Roasted Cauliflower Instructions:
1 - Preheat the oven to broil
2 - De-stem and cut the cauliflower into 2-inch florets
3 - Add about 2 tbsps of the grapeseed oil
4 - Add a nice dusting of the salt, black pepper, red pepper flakes and no-salt seasoning (you'll notice the faint aroma of maryjane just like in the Bob Marley recipe)
5 - Mix and repeat two more times for a total of three oil and spice dustings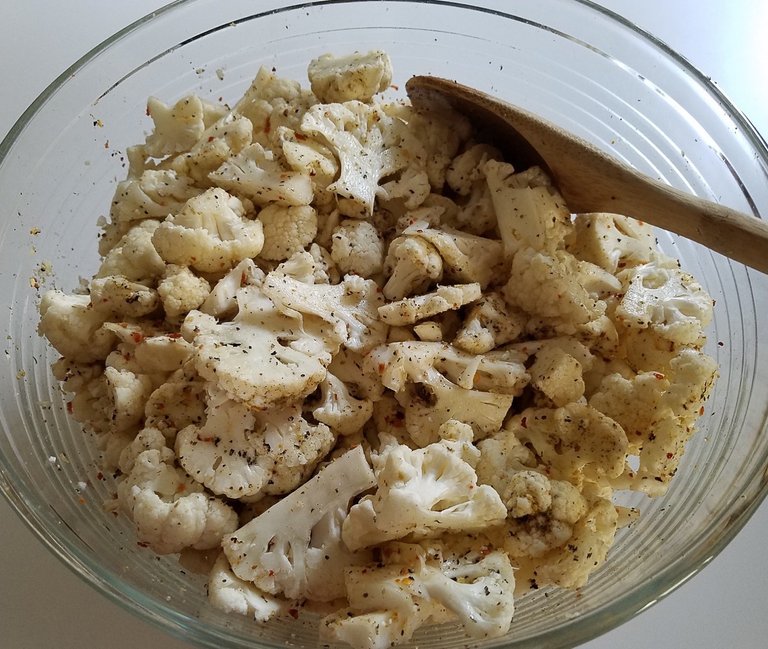 6 - Add the cauliflower to an aluminum foil-lined baking pan
7 - Broil for about 35 minutes or until you see a nice black char kissing the tops of the florets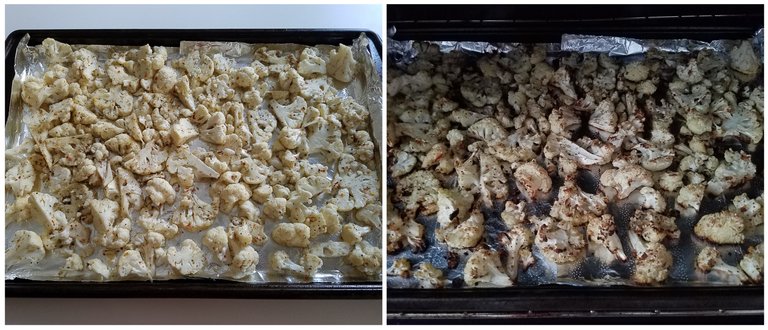 8 - Pour the coconut chicken curry over the top and enjoy!
Nothing in this world is more depressing than living the life you want to live, but are unable to because of fear. Fear of what others might think. Fear of what others might say. But especially, fear of what others might do. If through our civil disobedience against this broken and unjust system we become outlaws, then so be it. We know that privacy is important. We know that crypto is the future of a fair, trust-less and deflationary economic system. We know that cooking healthy is the key to our physical and mental well being. After all, what good is privacy, crypto and simply living life if we are bedridden from sickness? Let this be our medicine, our strength and our revolution.
Let's cook!
My contribution to the revolutionist movement will be to turn the recipes I post on this blog into The Revolutionist Cookbook and eventually open a restaurant where only cryptocurrency is accepted. Where tipping won't be necessary as everyone will be paid full salaries and where simple and healthy ingredients will meet delicious cuisine. Like open source code, all of my recipes will be available to the public in full detail and any improvements offered will be embraced and possibly added to the menu in their perfected form. Any donations to the cause are much appreciated either by up-vote or wallet of choice below.
BTC:
1FFKXs4nDU4K5RJED7J4hKZb52Ku5nuFQV
LTC:
LgmcEdMJ1k6e7jY4DbwdTK5nsza9Y3FPHQ
XMR:
49SSmcAqEdECbze28knCJXU6DBzxF2raohnMuVvCQeJ1gqU4eXSXJKBiiZCF8kpy6VKjdUaiCH6CPY3FpP4sHzfgT1ga9us