saved up 100k starbits finally now is the time to buy the 12 pack for 100k promo and open it up..
lets see if I am lucky this time..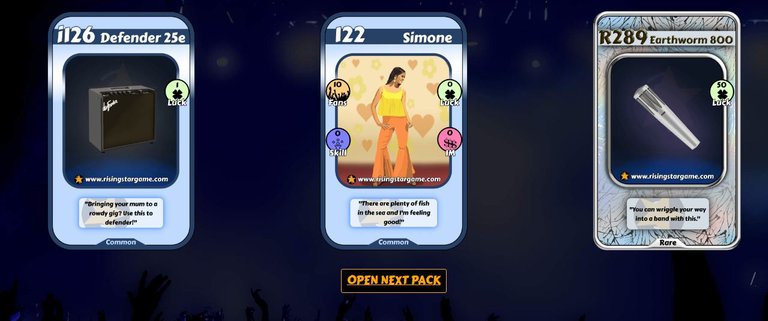 cheap ass cards buts its ok got 11 more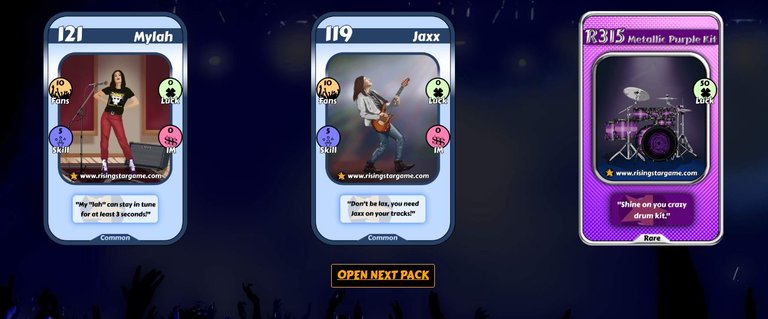 the purple one makes it look epic but it is really not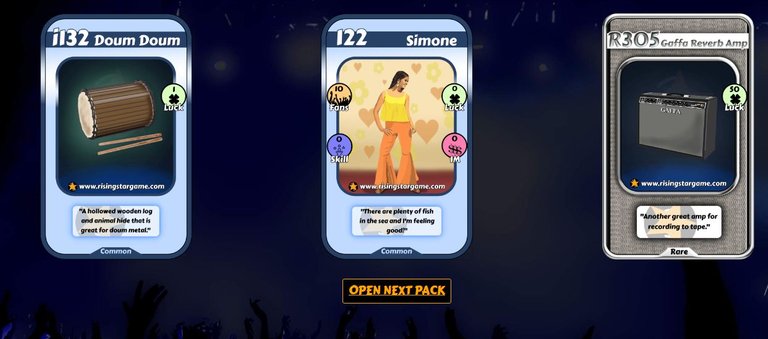 I feel bad for this pack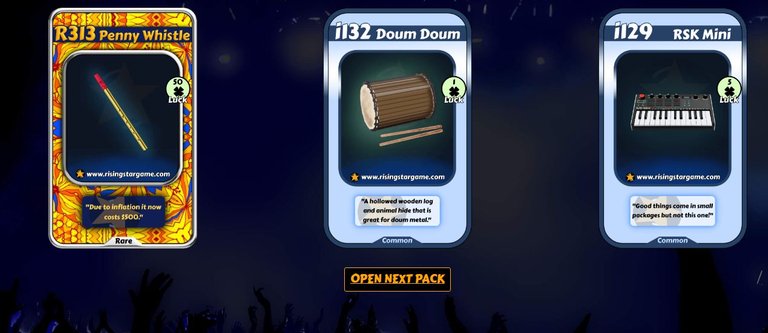 what the heck is a penny whistle lmao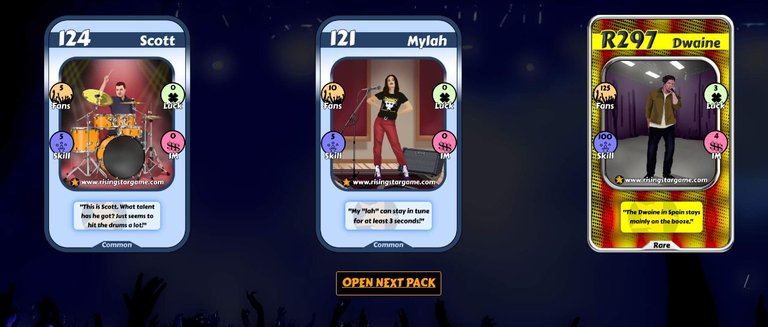 meh it's ok
7 more to go
I really need the luck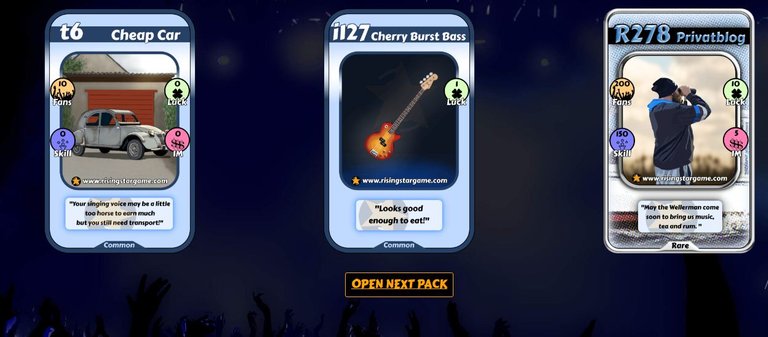 may lady luck shine upon me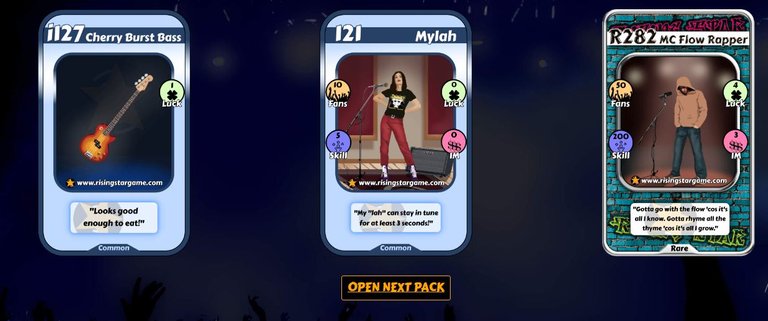 I cant complain this time I got a rapper I'm collecting those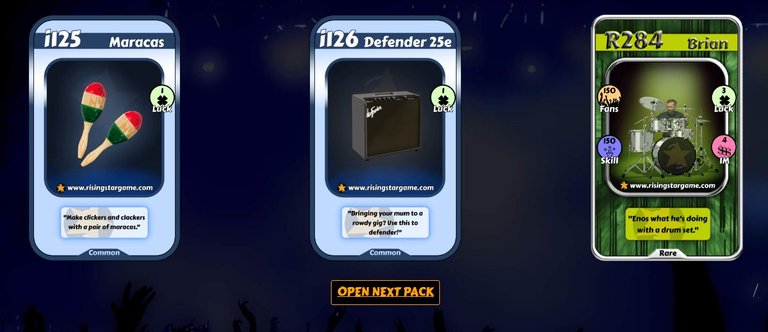 this is looking good getting those skill points up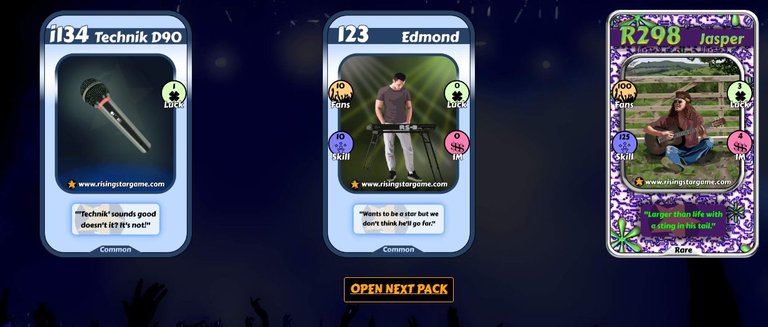 some legendary maybe?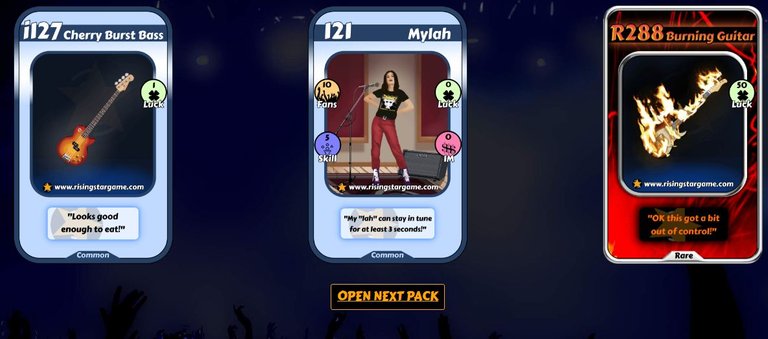 a legendary maybe?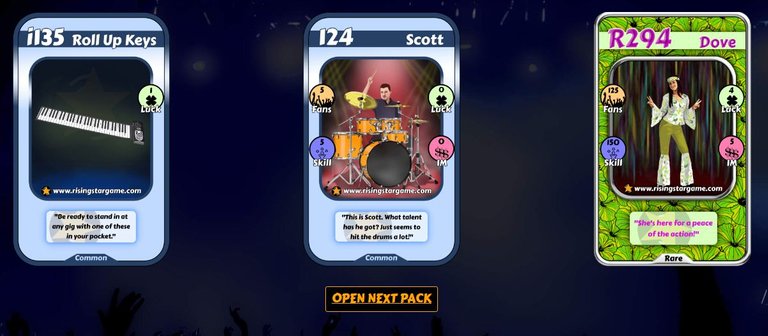 last one

oh boy well I guess thats it..
see ya next time!
thank you for visiting, and have a nice day!

If you are ready to start your slow climb to mega stardom please click
rising star