At first when I found Rising Stars, I didn't know what it was. I didn't understand it, but a friend a stream told me to check it out again.
Now after a month or two messing around with the game, I make sure I log in each day and get my missions going.
It has a lot of depth that you don't notice right away, but it is a lot of fun.
I picked up this special card today! Part of a promotion with 1Up.Zone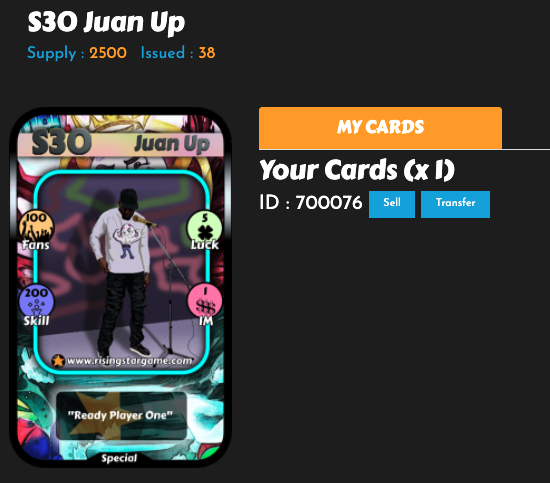 Check out 1Up Zone too if you have not... https://www.1up.zone/@walkingkeys/
There are so many cool things goin on inside the Hive ecosystem and it keeps getting better.
Do you all play Rising Stars? Let me know in the cat.