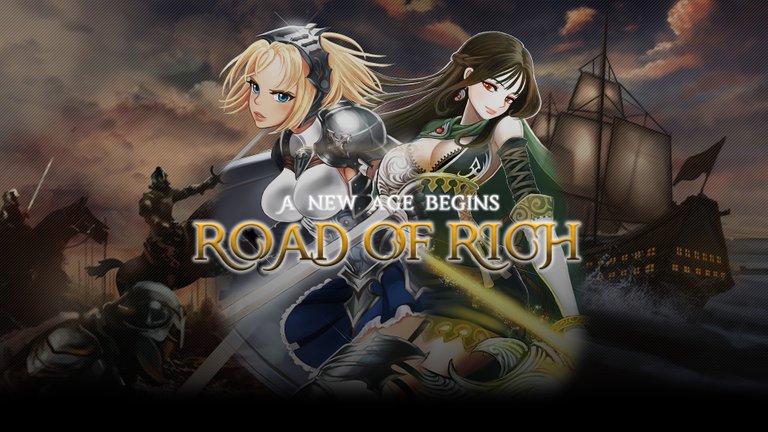 Hello, I'm ROR Team.
There's about a month left before the alpha test is released.
There's been a lot of change for the ROR team over the last month and game development is going well as scheduled.
Today, we are going to write about the development process of ROR games in STEEMIT community.
We wanted to add a lot of features in this alpha test, but we're working on a step-by-step basis to create a high-quality game.
The Alpha Test will be developed with basic combat systems, mining & gathering systems, auction house systems, item production and reinforcement systems, and mercenaries systems to be launched.
More game contents will be updated in future beta tests.
Currently, the World Map System, the most important of the many systems, has been developed and optimized.
The World Map implemented a map using hexa tiles shaped like hexagons, and will feel like the famous game which is called "civilization".
We've completed a number of tasks, including zoom-in, zoom-out and the design implementation of each tile.
If you click on the village tile, screen will switch to the village to get the necessary work done in the village. Each village has a variety of facilities, including shops, production facilities, auction houses, and training centers.
We made a short video as an intermediate display during the development process.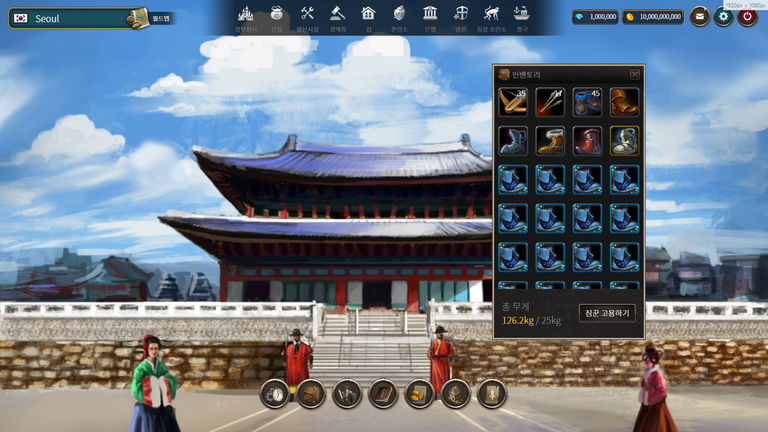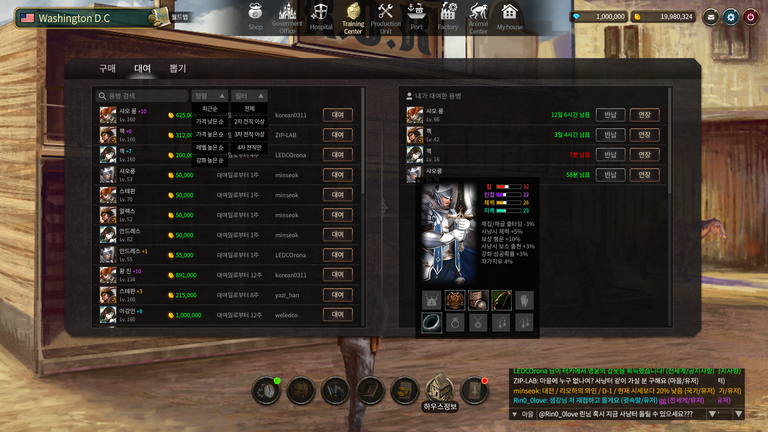 We are working on additional mercenary systems, items, and auction house systems, and it was difficult to show the results because we focused on functional implementation in the early stages of development, but since a considerable number of development of UI have been carried out, we will be able to deliver information about the game with display and video from now on.
Currently, the ROR team is developing a voting bot for the ROR token holders.
At the latest, by next week, we make sure that the voting will be implemented automatically to all RORS token holders through a voting bot.
https://passionbull.github.io/rors/
The ROR team is planning to build a ROR game community using SCOT service.
ROR game will create a space for competition, cooperation and sharing of information among the national communities, and will be developed into an additional incentive role and communication space for game players by adding a reward system.
Lastly, the second sale of the RORS token will soon be completed with the enthusiastic attention and participation of many people.
We would like to thank everyone who participated in. We will try harder and harder to make a good game.
If you have any further questions, please contact us at the discord channel below and we will reply them ASAP.
Appreciate it.
ROR Official Discord Channel https://discord.gg/vyPHGk6
ROR Official Website : http://roadofrich.com/en