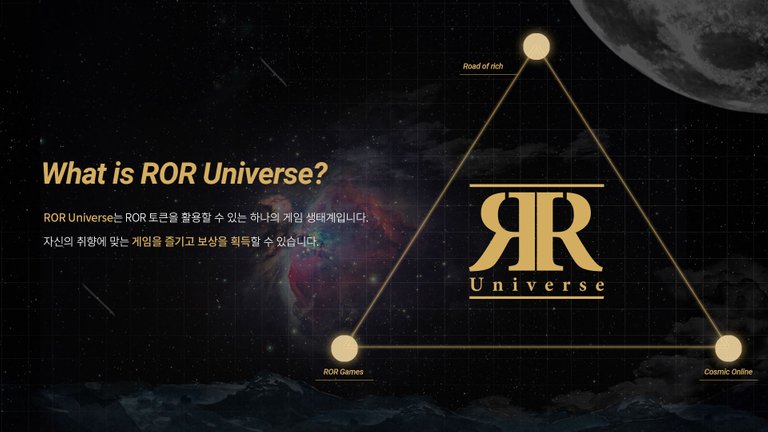 2020. ROR Universe Roadmap
Hello, This is Team ROR Universe(Road of Rich).
The year 2019 has passed and the year 2020 has come
Starting with the Road of Rich, we have now created the ROR Universe game ecosystem.
In 2020, the ROR Universe will give you more recognition for the value of the ROR token.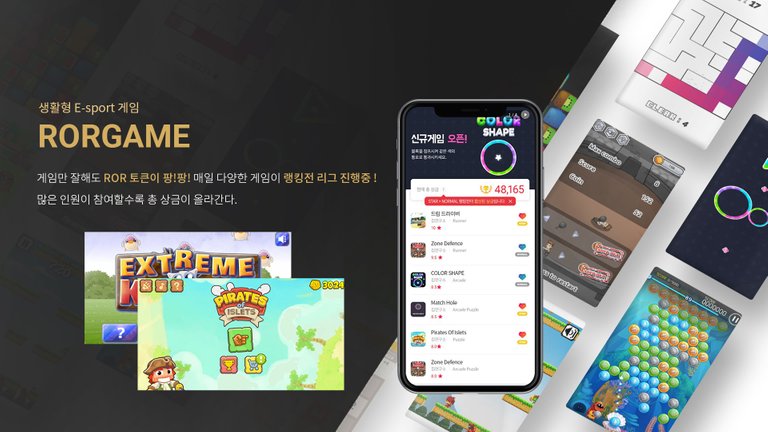 Starting with ROR GAME (HI5GAME), we will conduct global services through the mobile app (Android, IOS).
ROR GAME's mobile app is expected to be completed in mid-January, and the game is language-patched, so we expect to get started right away.
It is expected to take about one to two more weeks to implement the token economy system.
The advantages of the ROR GAME platform are the various mini-game and mobile advertising markets.
More than 30 mini-games will be built on the ROR GAME, and various mini-games will be added to the RORGAME platform through development after checking regulations in preparation for gambling games such as Go-Stop.
Players can earn DIA through payment to participate in the ranking competition, but they can also participate in the ranking competition by obtaining DIA without paying for it through watching the advertisement.
The global mobile advertising market has grown tremendously. We expect to grow further. We expect to generate significant advertising revenue from RORGAME (which is expected to be more than 10 million won per month based on DAU 5000), and some of our initial advertising revenue will also be used for events and bi-excitement for ROR token holders.
We expect a high DAU because there are so many games that anyone can enjoy lightly.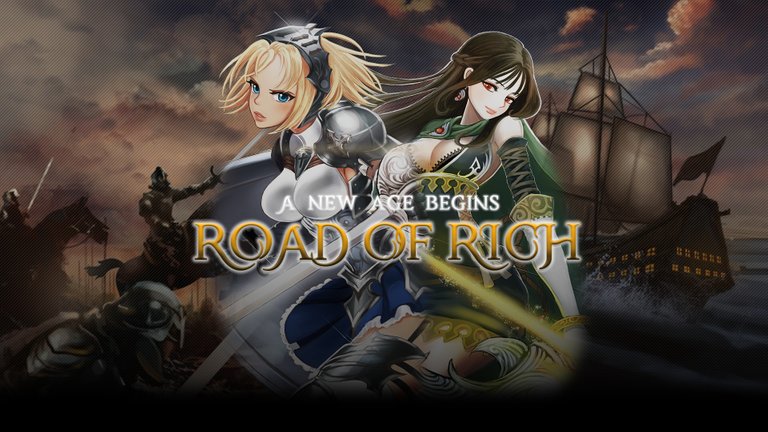 Road of Rich is an unattended SRPG game and is not a mass-produced game but a traditional RPG game.
If it is produced as a mass-production game, it will receive a big response early on and develop it quickly in a short period to get a big issue, but it will not be possible to provide long-term. The economic system and the ecosystem in the game are very important as it is a game with a token economy.
In 2020, Road of Rich needs to supplement elements that could threaten game ecosystems such as macro and abuse, and the game system will also be updated continuously, including national expansion, guild, chat function, and various items and balance patches.
It's still an alpha service, so there's a lot to be lacking, but we're going to add a lot of interesting elements to the game. So please look forward to it.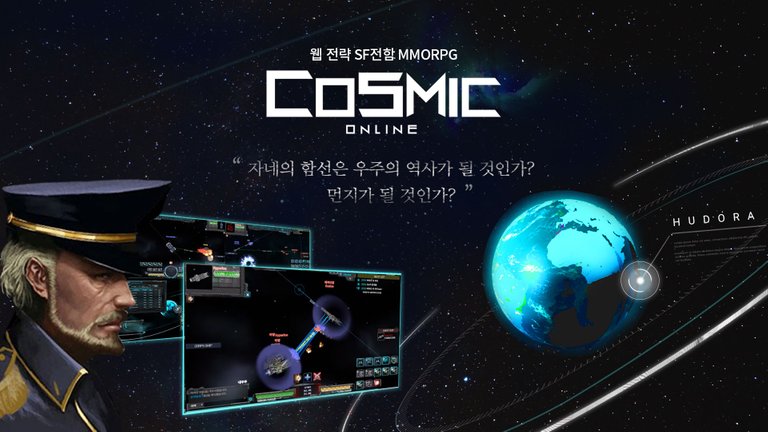 Cosmic Online is a real-time SF MMORPG game built on EVE Online motif.
We are ready for global service, but with the addition of a blockchain token economy system, we have identified the need to complement the economy and social system in the game.
In 2020, Cosmic online remakes will also take place, and we'll be back to you later.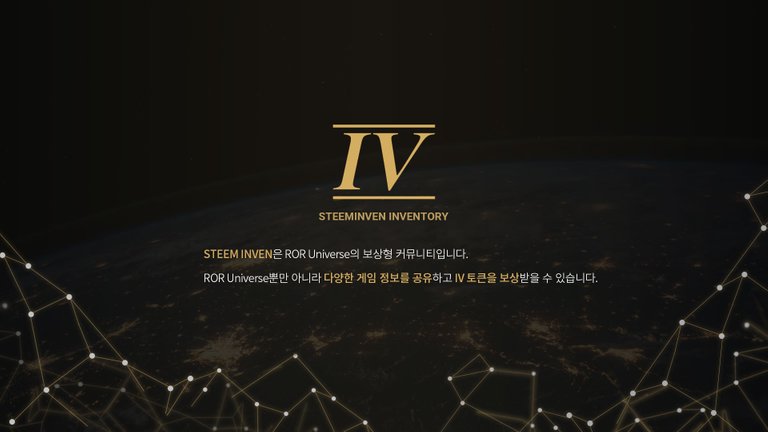 STEEM INVENTORY continues to develop with @morning.
We talked a lot with @morning, but we are still working on the development because there is still a variable called SMT. Because STEEM's SMT predicts that development will be completed around February this year, it expects a lot of changes.
The ROR Universe game will be posted on STEEM INVENTORY and a community will be formed to create more communication. Categorization may be more granular and we plan to add a separate compensation system through recommendations, rankings, etc.
IV Token plans to expand its use through ROR Universe games or markets.
Since SMT, we continue to review the development direction because there can be a way for STEEM-based coins to be expanded to external exchanges, etc.
ROR Universe partner NOX GAMING GEAR is the top Korean headset company but also a trading company.
In addition to the various gaming gear offerings, we are also preparing a wide range of products to be traded in the ROR Universe.
If there are enough DAUs available at NOX GAMING GEAR as well as active support, a fully feasible market system will be established.
Integration of blockchain
The ROR Universe game is a hybrid-type blockchain game that builds a gaming ecosystem that actively utilizes the token-economy system. We are currently expanding into the EOS blockchain.
Team ROR Universe is being developed as an integrated system, not a separation, through blockchain expansion. In a single game ecosystem, STEEM and EOS users can compete with one another and Through these game ecosystems, we are planning to create synergies that can grow bigger. We are already working with several companies and partnering internally. Details will be announced as soon as they are finalized.
ROR Universe does not proceed with ICO/IEO, paying high fees through external exchanges.
We chose a model that would distribute up to 10% of the total volume through private sales to create an early token economy ecosystem. To date, many projects have paid high fees (10 to 30%) and listed fees and excessive marketing costs to carry out the ICO/IEO and put the burden on investors.
Our ROR Universe project has minimized this, and we continue to strive to make more stable investments for investors as we have made a significant initial cost commitment
We don't know if some of you have noticed, but a lot of RORS tokens have been burned so far.
A total of 9.64 million RORS tokens have been burned and more will be burned in the future.
If you look at the current RORS token rich list, the top holders are mostly stacking, so the volume to sell is constantly decreasing.
Team ROR is very positive about RORS Token because we are constantly Burn RORS Token in a limited amount of RORS token issuance.
Global Rewards Pool System
An additional ROR Universe system has been added as a global reward pool system.
The Global Rewards Pool System is a system that uses all RORS tokens to reward the RORS token holder by bringing together the reward pool from the gaming ecosystem. Because the system is an additional revenue-generating system for all games, we have added a new reward system to the token holder as a system that could be a bonus revenue for the RORS token holder.
The Global Reward Pool system will be used as a variety of events, including policies for higher-level holders and policies for all holders, and will be operated on a non-regular basis.