Quick And Dirty Running Tips Every Friday - 5 Tips For Your First Ultra marathon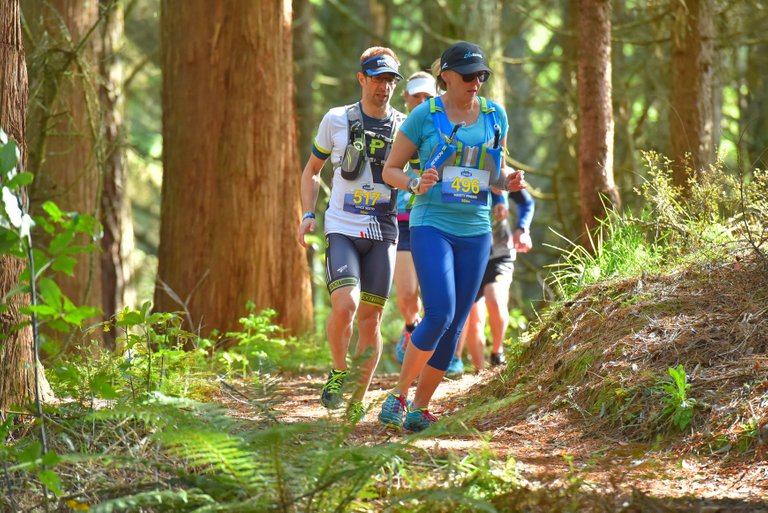 In celebration of Ultra Trail du Mont-Blanc, I thought it would be nice to have this weeks "Fast Friday" about getting into Ultra Marathons.
In my part of the world the weather is slowly starting to warm up after a Winter. Spring in New Zealand brings ultra marathon season with the snow in the mountains of the North Island melting and making way for running trails and a heap of relaxed and fun Ultra Marathons, that continue on into the Summer.
If your interested in Ultra Running, make sure you check out this post from @trevor.george
At the moment it seems like Ultra Running is going through a boom, especially in this part of the world. Even though the distances and terrain may be very different to what you're used to, anyone who has completed a half marathon or marathon, shouldn't be discouraged from running one of these races. Although I don't consider myself an expert in Ultra Running or Trail Runner, I did my first Ultra Marathon around this time last year, so with these memories still fresh in my mind, I thought I would help out anyone out there thinking of doing their first Ultra Marathon, with my top 5 tips to getting started.
Enter The Race But Give Yourself Time To Train. You'll need at least three months to train for an ultra, and probably more the longer the race. But remember, you don't need to be running the whole distance training, that you're planning to race. As long as you can cover a third to half the distance in a training run, you will be fine on race day.

Know The Course. Make sure you are prepared for what you'll be facing on race day. How long do the hills go for, how may aid stations, is the course on gravel, grass or mud. There are a heap of different factors which may effect how you might want to run the race, the gear and nutrition you bring and the shoes you will wear.

Walking Is Still Moving Forward. A lot of these races include a lot of climbing. Don't be afraid to walk, especially if you're doing a particularly long run. Walking is still moving forward, so keep those arms swinging pump those leg up the hill.

Remember Your Compulsory Gear. Sometimes the organizers can be a little aggressive on the compulsory gear, so make sure you at least have all the required gear or you can borrow some for the bag check. If you are at the pointy end of the field, there may even be spot checks by officials after you cross the line.

Enjoy The Day And See Why Its Becoming so Popular. if your an experienced runner, you'll see that ultra runs offer a completely different atmosphere compared to your local marathon or half marathon. They're a lot more relaxed, competitors a friendly, the intensity of the run is not as high, and if you are getting out in nature, this brings a whole new set of differences, so sit back, get moving and enjoy the day.
There is probably a lot more I could have included here but didn't want to take away from the whole "Fast Friday" vibe...If you have any tips or recommendations for Ultra Running, add them in below.
About the Author
Hey I'm Vince, an Aussie living in New Zealand, trying my best to make the most of the time I have. I work as a Software Engineer but love to run and all aspects of it, including geeking out on the latest science to help get the most out of my body.
Check out our previous "Fast Friday Post" here:
Written by @run.vince.run on behalf of the @runningproject