Quick And Dirty Running Tips Every Friday - 5 Reasons Why You Should Run A Half Marathon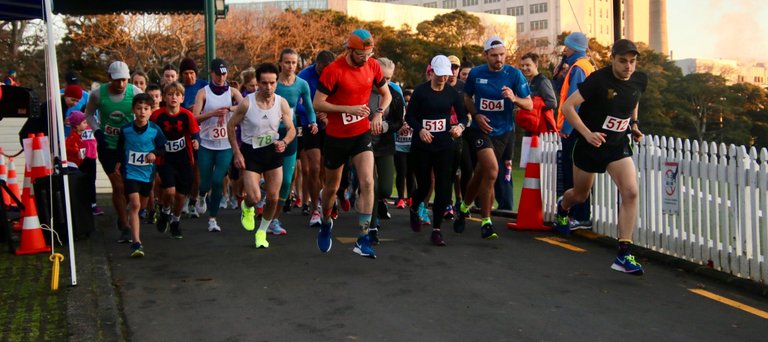 I don't wanna rain on her parade, but to celebrate her 40th Birthday this weekend, @run.kirsty.run is also running her 40th half marathon, which is an amazing achievement and something top be really proud about. A lot of people will sheepishly reply "I'm only doing the Half Marathon", but this is not the way we should look at the distance. Its a huge accomplishment to do one, and it should be celebrated. So for this weeks "Fast Friday" I thought I would got through the top 5 reasons why Half Marathons are pretty awesome.
The Challenge. If anyone thinks a half marathon is easy, they're a joker in my eyes. A half marathon pushes your limits and if you make a mistake with your pace early on, it can have you crying by the end of the race(This is from personal experience).

You Will Recover Faster. Compared to a marathon, you'll almost be walking properly in the next day or so. I remember I couldn't walk down stairs properly for almost a week after my first marathon. Despite the challenge of the distance, you'll be walking around a lot easier after a half marathon.

You Can Reward Yourself. If you can't find an excuse to reward yourself for doing a run, at least you can do it after running a half marathon. Even runners closer to the pointier end of the race will be needing a re feed after running for just over an hour.

You'll Get A Medal. If it's an official race, there is a 99% chance you'll get a medal. Not always true for shorter distance races. So if you run for the bling, this might be a good option for you. Being one of the fastest growing race categories, it's also a good chance to get some good value swag for you race entry fee.

Honestly, Anyone Can Do It. Firstly refer to point number 1. You shouldn't just get off the couch and think you'll be fine to run a half marathon. But with a little training and some perseverance it's a lot more attainable than a lot of people think.
That's just my opinion, so tell me I'm wrong, or get out and run a half marathon.
About the Author
Hey I'm Vince, an Aussie living in New Zealand, trying my best to make the most of the time I have. I work as a Software Engineer but love to run and all aspects of it, including geeking out on the latest science to help get the most out of my body.
Check out our previous "Fast Friday Post" here:
Written by @run.vince.run on behalf of the @runningproject