Little Man discovered a new toy today...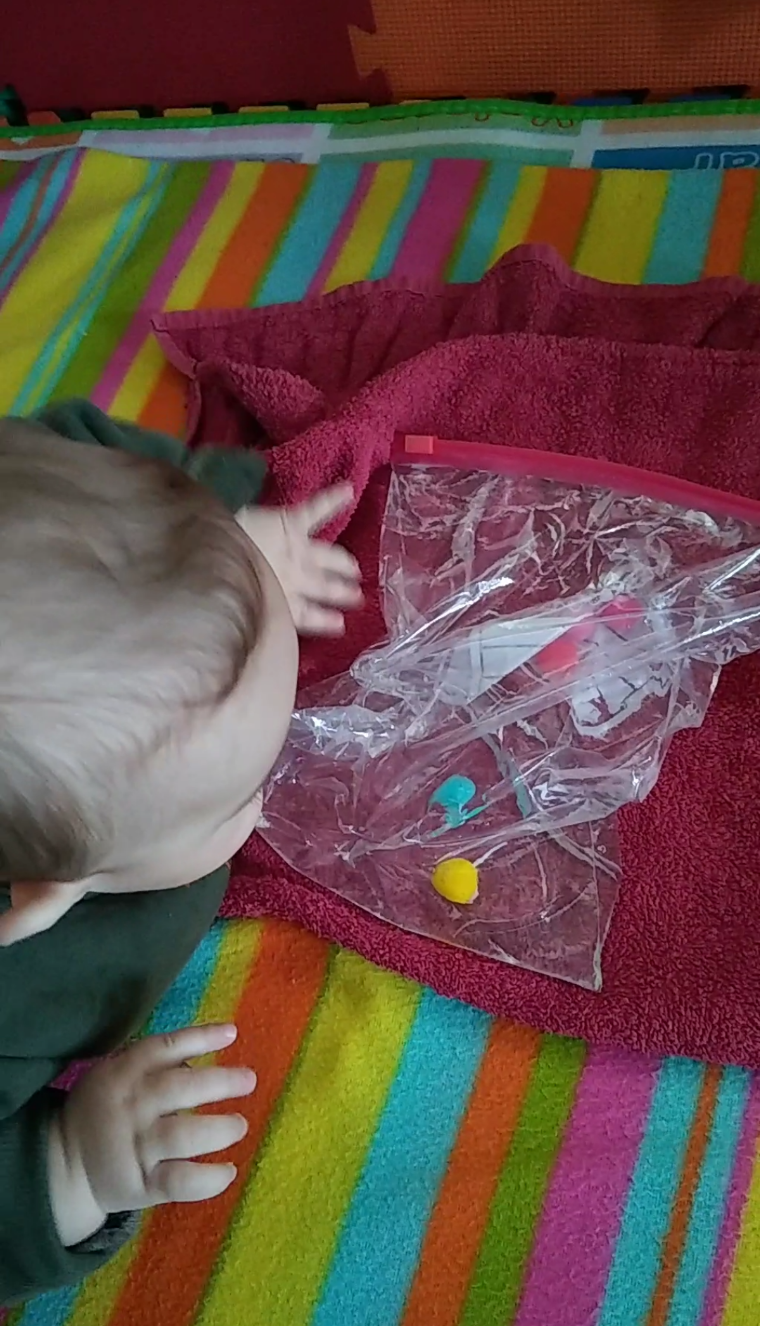 A zip lock bag filled with water and some colorful pom pons kept him busy for a while.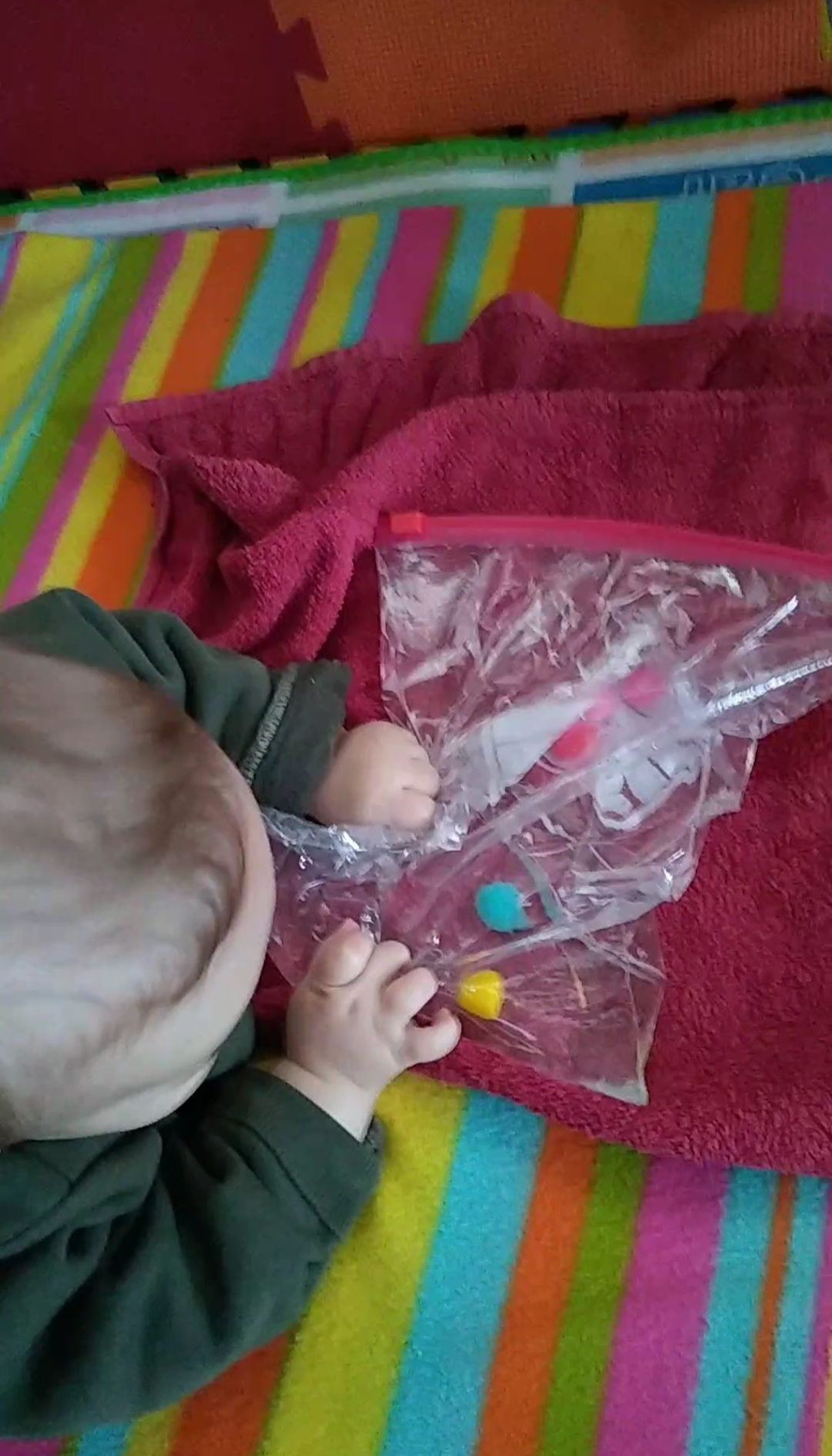 He seemed more interested in touching the bag and feeling it rather than playing with the pom pons inside. I'll try to to make a busy board for him next time to see if he'll like it!
---
Original content by @ruth-girl - All rights reserved