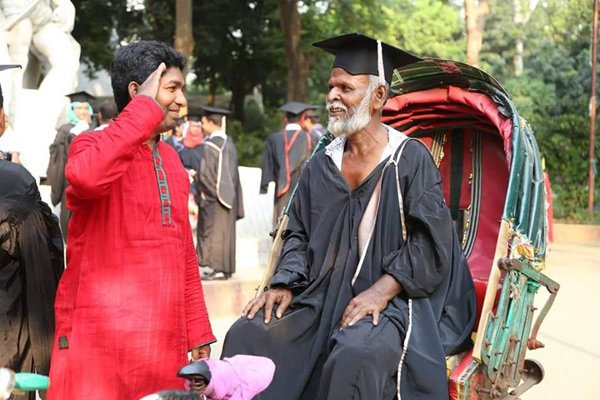 Source
There is no comparison with the mother. But father? Father is the person who works every day for his child. The person who dreams every day for his child. Whoever wants his children to make many improvements, be happy. In exchange, he does work hard and do not fall behind.
Since yesterday a picture of social media has become extremely viral. As it turns out, a boy standing beside the rickshaw salute an old man dressed in convoluted robes sitting in rickshaw. Whereas the son has placed his robe on his father's rickshaw seat and many started giving status, 'It is the best and best picture of the convincing. Surely he is the happiest father of the world, he has taught his child by rickshaw. Salute is proud father and his son.
Thank you so much to visit my blog. Stay with me & Please upvote, comment and resteem my post.