New Steem San Diego Logo banner

This will be the new banner on https://SteemSanDiego.com which will no longer be promoted as the main website.
From now on I will redirect to that website, but start using SAND as a general term for everything with SAND and not separate out the dapps per chain since they all work together via discord telegram and steem-engine gateway. And the SanDiegoCoin.org site will remain the site for the token info, we will just use https://post.sandiegocoin.org https://earn.sandiegocoin.org
Also http://sandiegoeos.com goes to our website and http://dapp.sandiegoeos.com http://earn.sandiegoeos.com going to the SAND nitrous site that lets you post and earn SAND using the SCOTBOT steem tribe with nitrous (condenser front end) by @eonwarped https://github.com/steem-engine-exchange/nitrous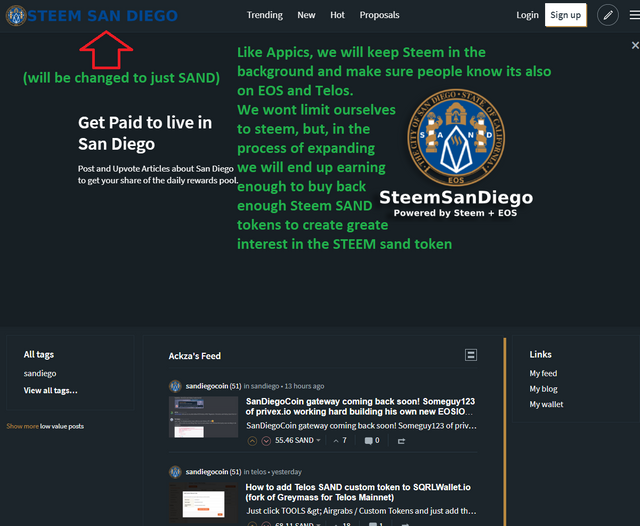 SO we will have many new combinations of https://SanDiegoCoin.org and http://sandiegoeos.com and IF YOu can think of the BEST name of the Nitrous SIte using a Subdomain off sandiegocoin.org and sandiegocoin.com let me know in the comments to earn some SAND token stake!