Blessings ... ! The peace of God be in each one of you!
In recent days, an orange sky was visible in some parts of the Australian territory, where about twenty people and almost 500 million animals have died due to uncontrollable fires.
The country is consumed under hundreds of forest fires in one of the worst crises of recent decades in Australia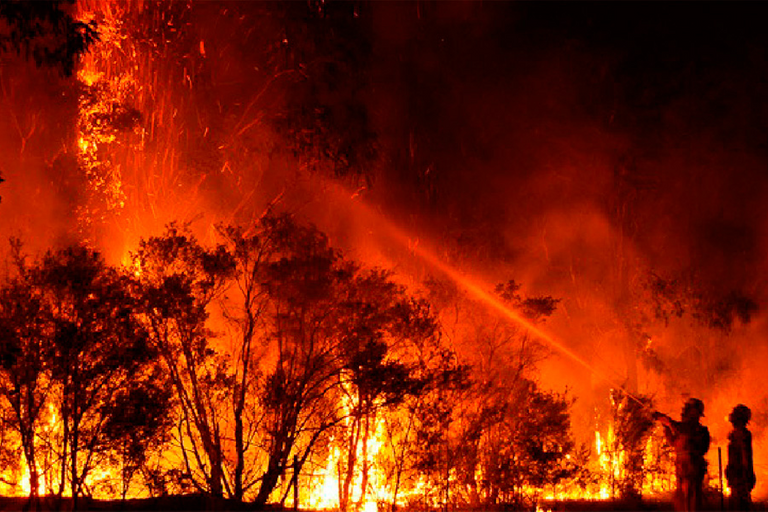 Source
Smoke caused by forest fires in Australia harmed this Saturday (04.01.2020) also to New Zealand, while experts warned that soot clouds could affect the southern glaciers.
For his part, the Prime Minister of New Zealand, Jacinda Ardern, said that " it has been devastating to look from afar; I can only imagine what it feels like to experience it directly." Referente
New South Wales, the most affected by fires
Firefighters asked tourists to leave immediately before it is too late on the south coast of New South Wales, in anticipation of "dangerous conditions" for the next few days, which are expected to record temperatures of more 40 degrees Celsius and strong winds. In this area there have been kilometer lines of cars on the roads, taking advantage that several sections have been reopened and despite the low visibility in some parts as a result of smoke.
The authorities of this state, where 3.6 million hectares have been burned, 70 percent of the calcined area throughout the country, have also ordered the evacuation of the Kosciuszko national park due to the proximity of another focus that has swept 130,000 hectares. Referente
In this sense and through this post I want to send a strong hug of solidarity to our brothers in Australia and I want to tell you that since here in Venezuela we are praying for you. We love you! In the name of the Lord Jesus Christ.
Dear brothers God loves you and loves your nation! and our prayers for you are a stimulus so that you can return your trust to God and understand that in spite of the adverse circumstances that you go through today God has not abandoned you because his mercy is forever.
Perhaps we should remember that although we remain unfaithful He is faithful and hears the cry of a people who are approaching Him at heart.
Psalm 46: 1-3
God is our shelter and strength,
Our early aid in tribulations.
Therefore, we will not fear, even if the earth is removed,
And the mountains are transferred to the heart of the sea;
Although their waters roar and their waters are disturbed,
And the mountains tremble because of their bravery. Selah
(Reina-Valera 1960 (RVR1960)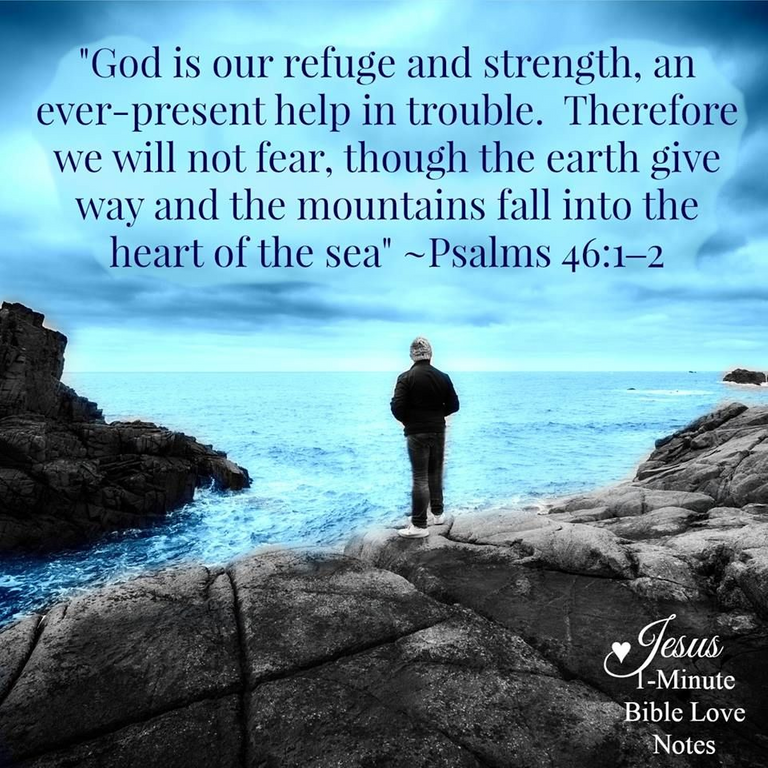 Source
There is hope and refuge in the midst of the storm and it is Jesus Christ. It is time to seek the face of God! who has mercy on all nations and Australia is no exception. He also loves them and longs for them to return to Him so that they can receive their timely help.
God is faithful and keeps his word there is no tribulation that can go on top of God for that reason today I encourage you to take refuge in Him so that you can receive rest.
Today we pray to God for the peace of Australia because in your peace you will have peace even in tribulations.
Jeremiah 29: 7
And seek the peace of the city to which I had you transported, and pray for it to Jehovah; because in his peace you will have peace.(RVR1960)
It is important that cities recognize God as their creator and invoke and humble themselves before his presence because somehow we have all rebelled before Him.
2 Chronicles 7:14
if my people humble themselves, upon which my name is invoked, and pray, and seek my face, and turn from their evil ways; then I will hear from heaven, and forgive their sins, and heal their land.
The peace of God be with everyone and our prayers today can reach them because before God today we pray for the speedy restoration of this nation.(RVR1960)
¡Australia! brothers do not be discouraged and trust in the eternal God who owns the entire universe!
In God we trust and ask for mercy for our land, that we can turn our face to God, the earth cries out the presence of God and we cry out mercy for God to send abundant rains to Australia.
¡God is the owner of everything, so we must go to Him!