There is an active region turning towards us, not earth facing yet but soon.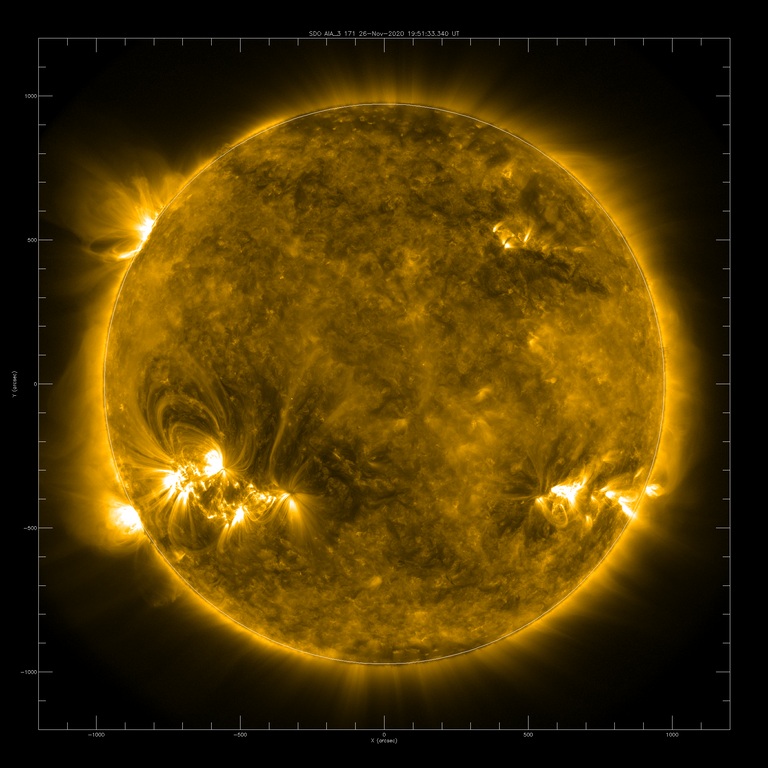 There was a C3.4 coronal mass ejection on the 25th, but my computer crashed the last time I was attempting to post about it here. I got the green screen of death, whatever that is.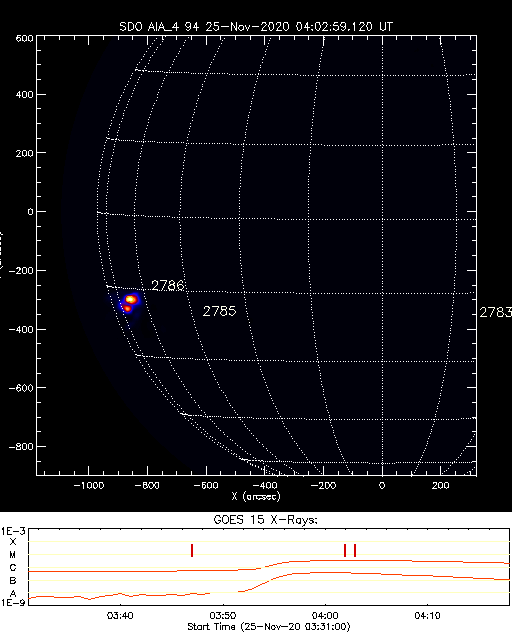 Event# EName Start Stop Peak GOES Class Derived Position
3 gev_20201125_0347 2020/11/25 03:47:00 04:21:00 04:02:00 C3.4 S17E67 ( 2786 )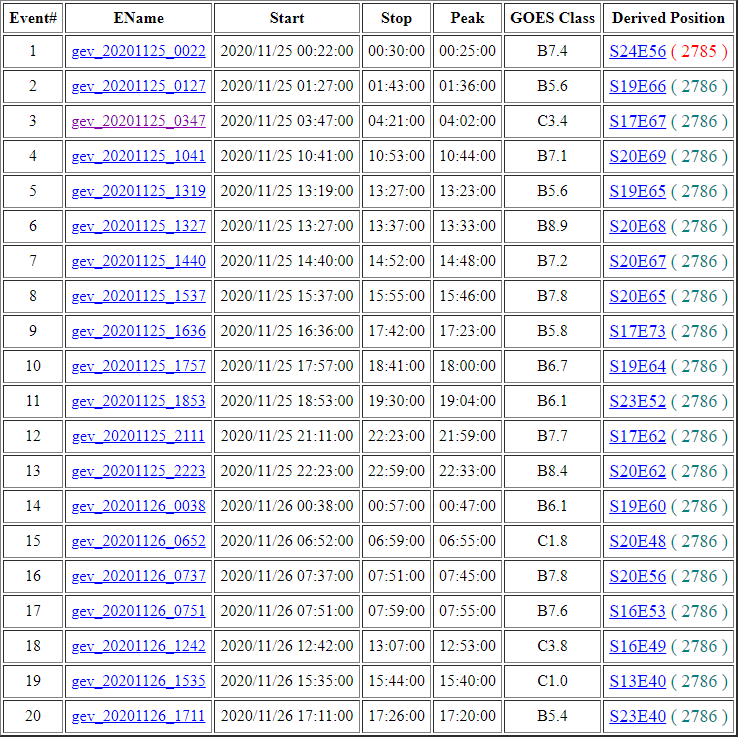 We are leaving solar minimum and can expect to see more solar action as we move towards solar max which I suspect will be somewhere around 2024-25.