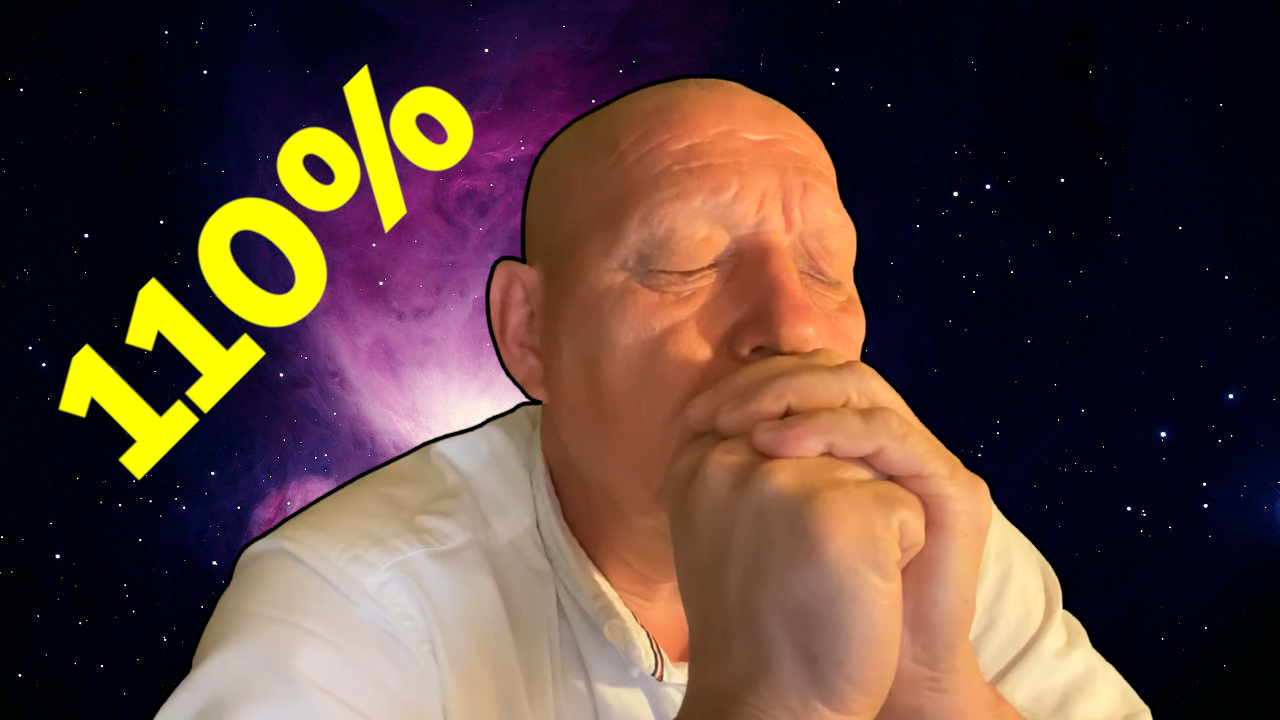 The sources / Źródła: 1 2
JACKOWSKI-CHALLENGE [ENG/PL]
🪄 🔮 🃏 ♋ 🎲
On the third of May 2021, I made
a list of twenty pseudo‑prophecies for the next three months
to check how easy can I hit by accident. By publishing on the blockchain, I can't unnoticedly change and delete posts, which prevents cheating. I didn't rely on any knowledge, but loosely incoming thoughts, from which I created specific predictions, some improbable (a man on the Moon, a conflict about Greenland, a new dogma). Despite it, 35% came true. It could be even better if I set no limit or used more imprecise language, for example, a
'well‑known politician'
instead of
'Donald Trump.'
It's not difficult to imagine what could be achieved by an intelligent analyst familiar with science, history, and current events, understanding
mechanisms
of human
perception
. An incident of Tower Bridge happened just three months after my prophecy, and the previous of those felt in the effects, over twelve years before, so believers in clairvoyance would recognize my seeming ability but ignore the 65% showing there is something wrong. When I heard Krzysztof Jackowski
foretelling the Suez Canal blockage
, I was amazed, but the magic trick lost its charm after I did the same.
Seers explain themselves by fogginess of the activity, which would be the reason for errors in interpreting and placing in time. Therefore not only mistakes aren't a problem, but words mean more than in reality. So and my 35% is 110% (such equation occurred in my head when I fell for all of it). Krzysztof Jackowski has overwhelming failures on his account, like forecasting a global war year by year, predicting a quick end of the pandemic, falsely announcing innovative technologies, or incorrectly choosing the winner in elections out of two candidates. His visions are utterly useless: you either don't know what they mean or if they will fulfill. At first, I wanted to calculate
the percent effectiveness
of clairvoyants, but after long considerations, I decided not to. With this amount of absurdity, it's their task to demonstrate credibility, but don't expect such clarity because they could lose attention. However, Jackowski is famous for finding missing people, and even a thought experiment won't help here — a reliable
"investigation"
is needed, so I must seek more information.
Trzeciego maja 2021 roku ułożyłam listę dwudziestu pseudoprzepowiedni na następne trzy miesiące, żeby przekonać się, jak łatwo trafić przez przypadek. Dzięki publikacji na blockchainie nie mogę niezauważalnie zmieniać i usuwać tekstów, co wyklucza oszukiwanie. Nie opierałam się na znajomości faktów, a luźno przychodzących myślach, z których stworzyłam konkretne przewidywania, niektóre mało prawdopodobne (człowiek na Księżycu, konflikt o Grenlandię, nowy dogmat). Mimo to spełniło się 35%. Poszłoby mi nawet lepiej, jeśli nie ustaliłabym limitu lub gdybym używała nieprecyzyjnego języka, na przykład 'znany polityk' zamiast 'Donald Trump.' Nietrudno wyobrazić sobie, co potrafiłby inteligentny analityk, obeznany w nauce, historii i współczesnych wydarzeniach, rozumiejący mechanizmy ludzkiego postrzegania. Trzy miesiące po mojej przepowiedni nastąpiła usterka Tower Bridge, a wcześniejsza zauważalna w skutkach ponad dwanaście lat temu, więc wierzący w jasnowidzenie dostrzegliby moją pozorną zdolność, ale zignorowali to 65%, sugerujące, że coś jest nie tak. Kiedy usłyszałam Krzysztofa Jackowskiego przeczuwającego blokadę Kanału Sueskiego, byłam zdumiona, ale magiczna sztuczka straciła swój urok, kiedy ją powtórzyłam.
Przepowiadacze przyszłości tłumaczą się mglistością tej aktywności, co miałoby powodować pomyłki w interpretacji i umiejscawianiu w czasie. Dlatego nie tylko wpadki nie są problemem, ale słowa znaczą więcej niż w rzeczywistości. Więc i moje 35% to 110% (takie równanie zaszło w głowie, gdy dałam się na to wszystko nabrać). Krzysztof Jackowski ma na koncie druzgocące porażki jak coroczne obwieszczanie globalnej wojny, prognozowanie szybkiego końca pandemii, chybione zapowiadanie innowacyjnych technologii, czy błędne wyznaczanie zwycięzcy w wyborach spośród dwóch kandydatów. Jego wizje są całkowicie bezużyteczne: albo nie wiadomo, o co w nich chodzi, albo czy się zrealizują. Na początku chciałam obliczyć procentową skuteczność jasnowidzów, ale po dłuższych rozważaniach zrezygnowałam. Przy tej ilości bzdur to oni powinni wykazać wiarygodność, tymczasem takiej klarowności nie ma co oczekiwać, bo straciliby posłuch. Jednakże Jackowski jest znany ze znajdywania zaginionych, a tutaj nawet eksperyment myślowy nie pomoże, dlatego potrzebne jest rzetelne "śledztwo," więc muszę jeszcze poszukać informacji.
🄻🄾🅂🄾🅆🄴 🄱🅉🄳🅄🅁🅈

🅁🄰🄽🄳🄾🄼 🄲🅁🄰🄿

✖ 1. Terroryści wysadzą wysoki budynek w Paryżu.
✖ 2. Zdarzy się międzynarodowa afera z Angelą Merkel.
✖ 3. Jarosław Kaczyński umrze.

✔ 4. Niezwykłe odkrycie naukowe zmieni oblicze medycyny.

Nowy proces tworzenia RNA otworzył drogę do leków następnej generacji.[1]

✔ 5. Tego lata stanie się coś, co zaszokuje całą Amerykę.

Odkrycie kolejnych nieoznaczonych grobów w dawnych katolickich szkołach w Kanadzie.[2]

✖ 6. Wybuchnie konflikt zbrojny związany z Grenlandią.
✖ 7. Tunel Świętego Gotarda się zawali.
✖ 8. Joe Biden umrze.

✔ 9. Tower Bridge będzie wymagał poważnej naprawy.

Techniczna awaria zablokowała most na 12 godzin.[3]

✖ 10. Drapieżny kot ucieknie z zoo w polskim mieście.

✔ 11. Azja będzie się zmagała z największymi powodziami od stuleci.

Globalne ocieplenie szczególnie dotyka Azję.[4]

✖ 12. Putin przestanie być prezydentem.

✔ 13. Nadzwyczajne wydarzenie w Afryce będzie gorącym tematem przez tygodnie.

Erupcja Nyiragongo zagroziła pobliskiemu miastu Goma (Demokratyczna Republika Konga).[5]

✖ 14. Papież Franciszek ogłosi nowy dogmat.
✖ 15. Elon Musk wyśle człowieka na Księżyc.
✖ 16. Donald Trump będzie miał poważny wypadek samochodowy.

✔ 17. Wybuchnie wulkan na Islandii.

Seria erupcji Fagradalsfjall trwała od marca do września.[6]

✖ 18. Planetoida przeleci tak blisko Ziemi, że będzie widoczna gołym okiem.
✖ 19. Greta Thunberg trafi do szpitala.

✔ 20. Rozbije się samolot z dziesiątkami ważnych osobistości.

Pięćdziesięcioro żołnierzy zginęło w największym wypadku lotniczym w militarnej historii Filipin.[7]

✖ 1. Terrorists will blow up a high building in Paris.
✖ 2. There will be an international scandal involving Angela Merkel.
✖ 3. Jarosław Kaczyński will die.

✔ 4. An unusual scientific discovery will change the face of medicine.

A new process for making RNA unlocked a path to next‑generation drugs.[1]

✔ 5. Something that'll shock all the America will happen this summer.

Discovery of more unmarked graves at former Catholic schools in Canada.[2]

✖ 6. An armed conflict about Greenland will arise.
✖ 7. The Gotthard Base Tunnel will collapse.
✖ 8. Joe Biden will die.

✔ 9. Tower Bridge will require critical repair.

A technical failure blocked the bridge for 12 hours.[3]

✖ 10. A predatory cat will escape from a zoo in a Polish city.

✔ 11. Asia will struggle with the heaviest floods in ages.

Global warming is particularly affecting Asia.[4]

✖ 12. Putin will stop being president.

✔ 13. An extraordinary event in Africa will be a hot topic for weeks.

An eruption of Nyiragongo endangered nearby Goma city (The DR of the Congo).[5]

✖ 14. Pope Francis will announce a new dogma.
✖ 15. Elon Musk will send a man to the Moon.
✖ 16. Donald Trump will have a severe car accident.

✔ 17. A volcano in Iceland will erupt.

A series of Fagradalsfjall eruptions occurred from March to September.[6]

✖ 18. A planetoid will fly so close to the Earth that it'll be visible to the naked eye.
✖ 19. Greta Thunberg will end up in hospital.

✔ 20. A plane with dozens of VIPs will crash.

Fifty soldiers perished in the deadliest aviation accident in Philippine military history.[7]
---
📃 © janinachrzan
---
Originally posted on Janina Chrzan. Hive blog powered by ENGRAVE.
---