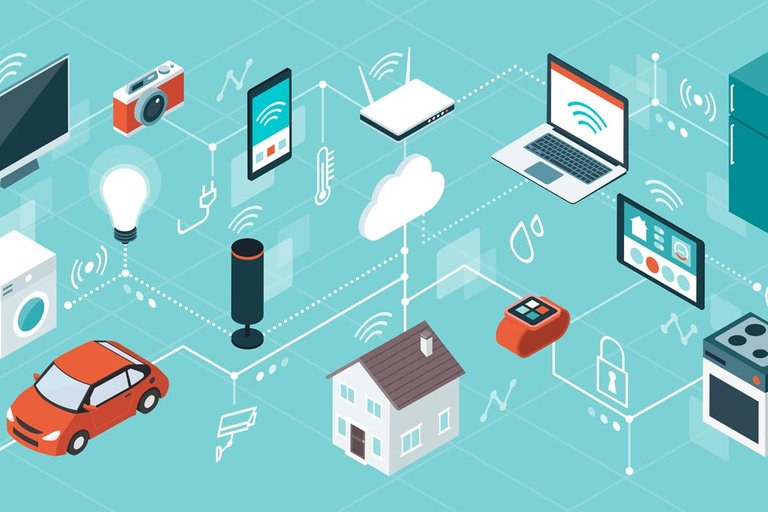 Source
As you all know, the Internet of Things or IoT is a concept that first appeared in the early 80s and refers to a digital connection between all the everyday objects that surround us, from a refrigerator that controls our food stock to an umbrella to warn us when rain is expected.
Como todos sabéis el Internet de las cosas o IoT es un concepto que aparece por primera vez a principios de los 80s y se refiere a una conexión digital entre todos los objetos cotidianos que nos rodean, desde un frigorífico que nos controle el stock de alimentos hasta un paraguas que nos avise cuando se prevea lluvia.
Although it may not seem like it today, we already have 7,000 million IoT devices in operation and it is expected that by 2025 they will have already exceeded 20,000 million devices interconnected with each other and with the cloud to make life more comfortable.
Aunque no lo parezca en la actualidad ya tenemos 7.000 millones de dispositivos IoT en funcionamiento y se prevé que para el año 2025 ya hayan sobrepasado los 20.000 millones de dispositivos interconectados entre sí y con la nube para hacernos la vida más cómoda.
One of the biggest challenges for this technology is security, being such small devices it is difficult to provide them with the calculation and storage capacities they require to process data on site, so they have to constantly go to the cloud.
Uno de los mayores retos para esta tecnología es la seguridad, al ser dispositivos tan pequeños resulta difícil dotarlos de las capacidades de cálculo y almacenamiento que requieren para procesar los datos in situ por lo que han de acudir constantemente a la nube.

Source
These trips to the cloud greatly increase the risk that the data could be manipulated by a hacker, with the danger that this can suppose especially if we take into account that some devices will regulate the traffic or the distribution of energy.
Estos viajes a la nube incrementan enormemente el riesgo de que los datos puedan ser manipulados por algún hacker, con el peligro que eso puede suponer sobre todo si tenemos en cuenta que algunos dispositivos regularán el tráfico o el reparto de la energía.
To avoid this risk, the ideal would be to be able to process the data as close as possible to the device in what has been called "edge computing" and that is what a team of researchers from MIT have designed to be able to bring artificial intelligence to these devices.
Para evitar este riesgo lo ideal sería poder procesar los datos lo más cerca posible del dispositivo en lo que se ha dado en llamar "edge computing" y eso es lo que un equipo de investigadores del MIT han diseñado para poder llevar la inteligencia artificial a estos dispositivos.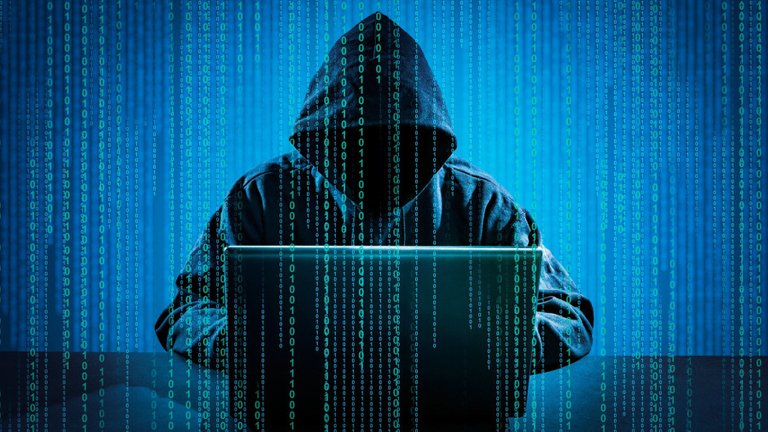 Source
The system is called MCUNet and it designs neural networks capable of achieving high levels of efficiency in deep learning algorithms that can be executed on these devices despite having very little processing power and very limited memory.
El sistema se llama MCUNet y diseña redes neuronales capaces de conseguir altos niveles de eficacia en algoritmos de deep learning que pueden ejecutarse en estos dispositivos a pesar de tener muy poco poder de procesamiento y una memoria muy limitada.
By being able to process the data on-site, not only is security improved by not having to send the data collected by IoT devices to the cloud, but also considerable energy savings are achieved.
Al poder procesar los datos in situ, no solo se consigue mejorar la seguridad al no tener que enviar a la nube los datos recogidos por los dispositivos IoT sino que también se consigue un considerable ahorro de energía.
More information/Más información
https://scitechdaily.com/mit-system-brings-deep-learning-ai-to-internet-of-things-devices/
https://www.esdelatino.com/el-sistema-mit-lleva-la-inteligencia-artificial-de-aprendizaje-profundo-a-los-dispositivos-de-internet-de-las-cosas/