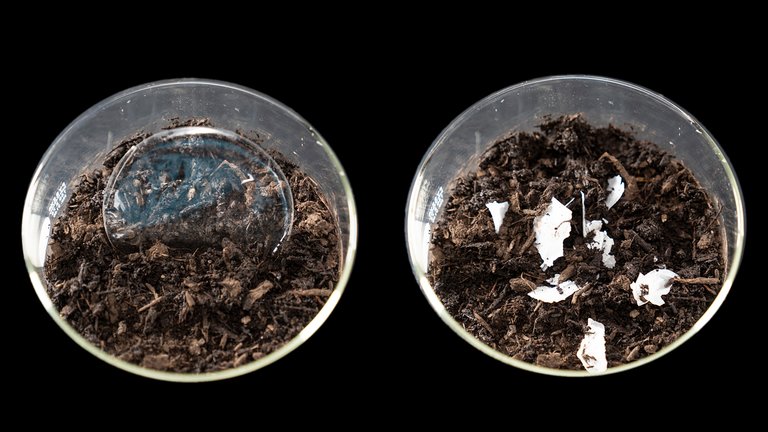 Source
Until the second half of the last century, plastic was something very unusual in homes, at least in Spain, bags were made of cloth or paper, toys were made of metal or wood and containers for liquids were usually glass, which meant having to carry an empty container in order to buy a liter of milk or similar.
Hasta la segunda mitad del siglo pasado el plástico era algo muy poco habitual en los hogares, al menos en España, las bolsas eran de tela o papel, los juguetes se hacían de metal o madera y los envases para líquidos eran normalmente de cristal, lo que suponía tener que llevar un envase vacío para poder comprar un litro de leche o similar.
From that time until today, a number of plastics of different types have been developed that are used for the manufacture of all kinds of packaging, toys, containers and various gadgets that inevitably end up in the garbage, which causes many problems due to the time that these plastics take to decompose naturally.
Desde aquel tiempo hasta hoy se han desarrollado cantidad de plásticos de distintos tipos que usan para la fabricación de todo tipo de embalajes, juguetes, envases y artilugios variopintos que irremediablemente acaban en la basura, lo que causa muchos problemas debido al tiempo que estos plásticos tardan en descomponerse de forma natural.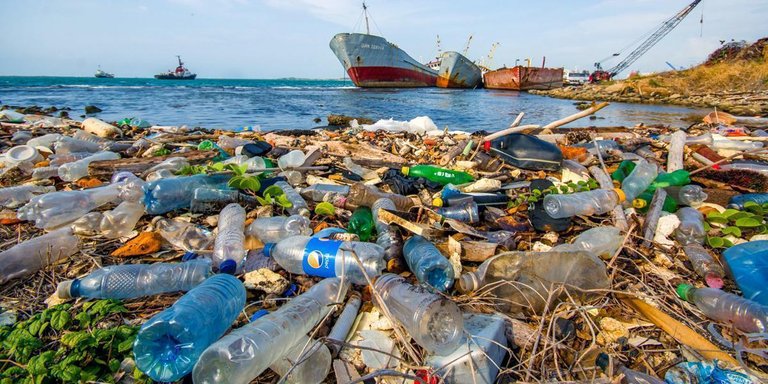 Source
In order to end this scourge, research is being done to make plastics biodegradable but, according to experts, biodegradable plastics end up in landfills where optimal conditions are not given, which causes these biodegradable plastics to take the same time to disappear as normal plastics.
Para poder terminar con esta lacra se investiga para hacer que los plásticos sean biodegradables pero, según los expertos, los plásticos biodegradables acaban en los vertederos donde no se dan las condiciones óptimas lo que provoca que estos plásticos biodegradables tarden el mismo tiempo en desaparecer que los plásticos normales.
The inclusion of enzymes in plastics can accelerate the degradation process but, according to experts, causes the formation of micro-plastics that spread through the environment can end up in our stomachs through the food chain, which is worse than having plastic bags abandoned everywhere.
La inclusión de enzimas en los plásticos pueden acelerar el proceso de degradación pero, según los expertos, provoca la formación de micro-plásticos que diseminados por el medio ambiente pueden acabar en nuestros estómagos a través de la cadena alimenticia, lo cual es peor que tenerlo todo lleno de bolsas.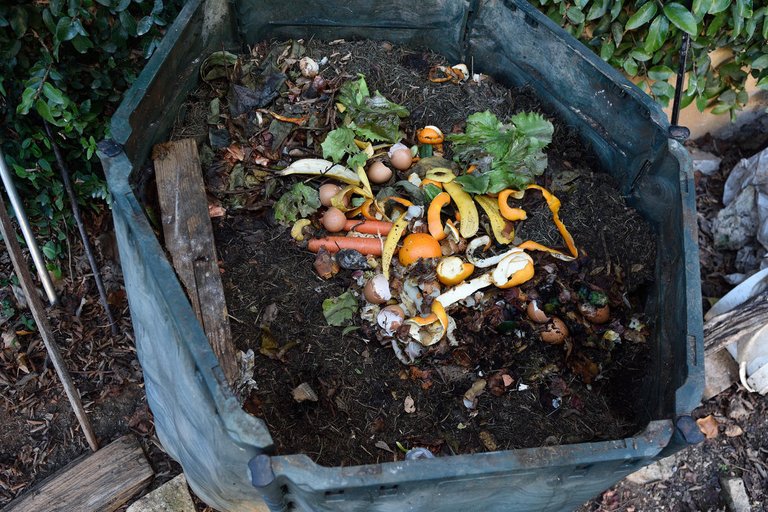 Source
But this can be corrected according to research carried out at the University of Berkeley in which an additive of its own manufacture has been added that prevents the enzymes from agglutinating and losing effectiveness, being able to degrade the plastic in a standard soil compost and water from the faucet.
Pero esto puede subsanarse según una investigación llevada a cabo en la Universidad de Berkeley en la que se ha añadido un aditivo de fabricación propia que impiden que las encimas se aglutinen y pierdan efectividad, pudiendo degradar el plástico en un compost de suelo estándar y agua corriente del grifo.
At the moment this system only works with certain types of plastic because not all have the same molecular structure but the scientific team is working to apply this technology to other types of plastics because, according to team spokesperson Ting Xu, they want to see it in the shelves in all supermarkets.
De momento este sistema solo funciona con determinados tipos de plástico porque no todos tienen la misma estructura molecular pero el equipo científico está trabajando para aplicar esta tecnología en otros tipos de plásticos pues, según ha dicho la portavoz del equipo Ting Xu, quieren verlo en las estanterías de todos los supermercados.
More information/Más información
https://www.sciencenews.org/article/plastic-compost-new-enzyme-technique-biodegradable