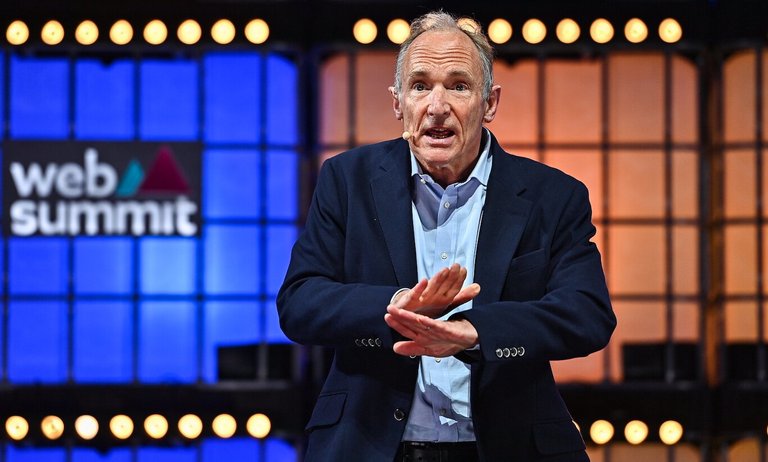 Source
First of all, perhaps it is appropriate to make a clarification, the internet is not the same as the world wide web, we can roughly say that the internet is the set of devices and protocols that allow communication between nodes, while the world wide web is a set of applications developed on the Internet to use this infrastructure for our benefit.
Antes que nada tal vez procede hacer una aclaración, no es lo mismo internet que la world wide web, podemos decir grosso modo que internet es el conjunto de dispositivos y protocolos que permiten la comunicación entre nodos, mientras que la world wide web es un conjunto de aplicaciones desarrolladas en internet para usar esta infraestructura en nuestro beneficio.
Internet nació en los años 60 en el ámbito militar y luego llegó a universidades y grandes empresas, para finales de los 80 la cantidad de información que pululaba por Internet ya tenía un tamaño considerable y empezó a ser caótico, así que en 1989 , Tim Berners -Lee, investigador del CERN desarrolló el protocolo HTTP (protocolo de transferencia de hipertexto).
Internet nace en los años 60 en el ámbito militar y posteriormente llega a universidades y grandes compañías, para finales de los 80 la cantidad de información que pululaba por internet ya tenía un tamaño considerable y empezaba a ser caótico por lo que en 1989, Tim Berners-Lee, investigador del CERN desarrolló el protocolo HTTP (Hiper Text Transfer Protocol).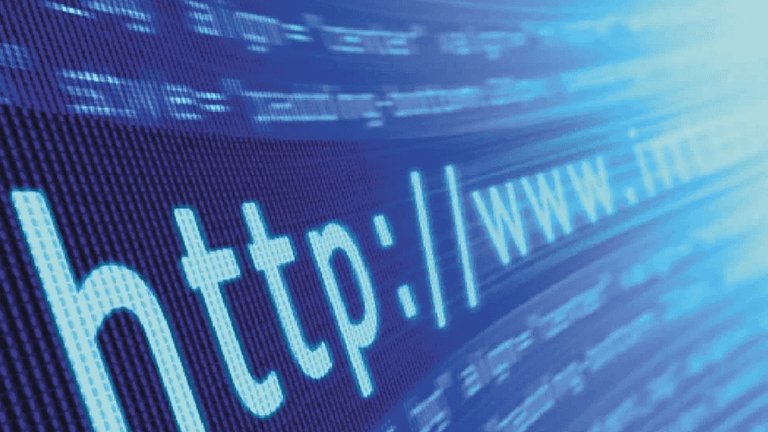 Source
This protocol (HTTP), which, as you may have observed, is the beginning of all web pages, gave rise to web 1.0, the first version of the world wide web, which served as the basis for all the wonders that can be done today on the internet, 30 years later, Tim returns to the fray with the intention of once again changing the internet landscape.
Este protocolo, que como habréis observado es el comienzo de todas las páginas web dio lugar a la web 1.0 la primera versión de la world wide web, que sirvió de base para todas las maravillas que hoy día se pueden hacer en internet, 30 años después Tim vuelve a la carga con la intención de volver a cambiar el panorama de internet.
Tim believes that the network is in the hands of a few and that it is necessary to decentralize it, but contrary to what might seem, he does not like the concept of blockchain, he thinks that projects created on the blockchain are slow, expensive and too public when the storage of personal data should be fast, cheap and private.
Tim opina que la red está en manos de unos pocos y que es necesario descentralizarla, pero al contrario de lo que podría parecer, no le gusta el concepto de blockchain, le parece que proyectos creados en las cadena de bloques lentos, caros y demasiado públicos cuando el almacenamiento de datos personales debería ser rápido, barato y privado.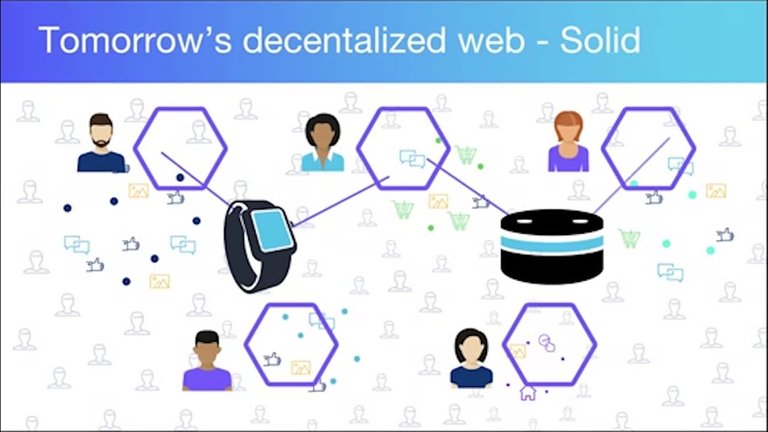 Source
Tim's proposal is called Solid and it began as an MIT research project from which the startup called Inrupt, founded by Berners-Lee himself, subsequently emerged, Solid is based on the so-called PODS (Personal Online Data Storage) that are held by each user instead of being on the servers of the different companies.
La propuesta de Tim se llama Solid y empezó como un proyecto de investigación del MIT del que posteriormente surgió la startup llamada Inrupt fundada por el propio Berners-Lee, Solid está basado en los llamados PODS (Personal Online Data Storage) que están en poder de cada usuario en lugar de estar en los servidores de las distintas compañías.
If any company or business wishes to access our data, they must request access to these PODS and it will be each user who decides which companies and at what price can access their data.
In my opinion, this may be a good idea to safeguard our privacy, but blockchain is much more than a place to store our data.
Si alguna compañía o negocio desea acceder a nuestros datos deberá solicitar el acceso estos PODS y será cada usuario quien decida que compañías y a que precio pueden acceder a sus datos.
A mi juicio, es posible que esto sea una buena idea para salvaguardar nuestra privacidad, pero blockchain es bastante más que un lugar donde guardar nuestros datos.
More information/Más información
https://www.cnbc.com/2022/11/04/web-inventor-tim-berners-lee-wants-us-to-ignore-web3.html
https://www.xataka.com/servicios/tim-berners-lee-padre-internet-ahora-quiere-descentralizar-web-su-nuevo-proyecto