With one of my online orders, I had received a free multi coloured thread bracelet. Well I think it supposed to be, but I am not sure what to do with it. So under the microscope it went.
~~~~🌈🔬~~~~🌈🔬~~~~🌈🔬~~~~
The threads themselves actually felt very soft between the fingers. It also has two thin glitter threads wrapped in between for added sparkle. After checking out the threads under the microscope, I had to do a double take on the threads with my eyes. They looked very plastic under the microscope. It reminded me of thin fishing line, but a bunch of them all twisted together to form a rope.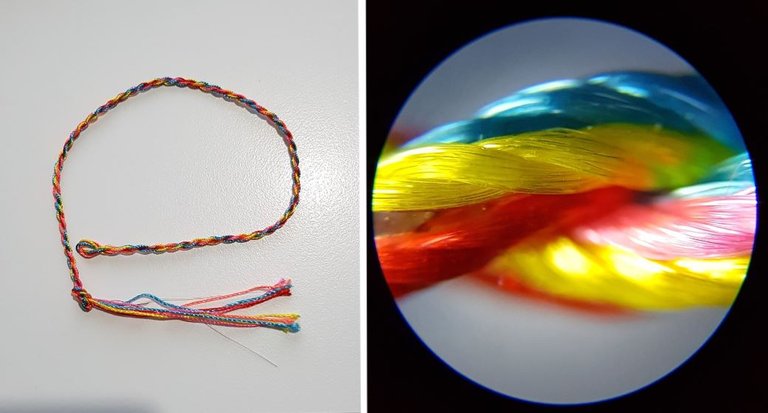 So I had a closer look at the ends where the threads have frayed. Yup they still look like thin fishing line. Also what is that thing on the red threads? It looks exactly like the thing that I saw stuck in my hair when I checked it out under the microscope. It also looks like that 'superman cape' like thing stuck on a foreign matter on a wing sample.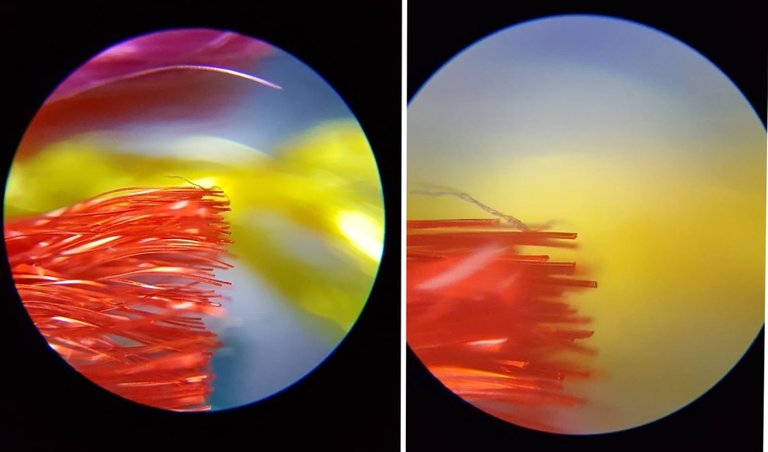 I had actually held this thread under the microscope with my shaky hands so there is no gif this time round. Looking at the video gives me a headache. The hardest part was to look at the frayed ends. Why didn't I just cut small pieces off the ends and place it onto a slide to view instead? 🤦LoL
~~~~🌈🔬~~~~🌈🔬~~~~🌈🔬~~~~
All images belong to @supersoju