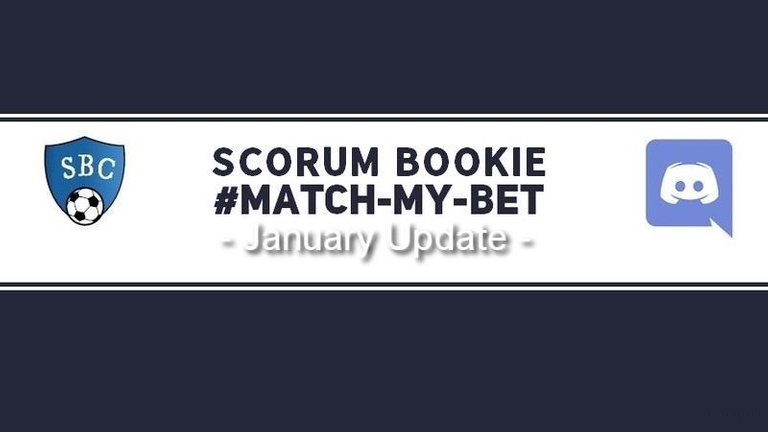 The Scorum Bookie account has been matching bets on betscorum.com offering the best available odds from the low-juice Asian bookmakers and exchanges (Pinnacle | Betfair | Matchbook | SBO | ISN | IBC ) on the #match-my-bet channel in the SBC Discord. The main idea is to help adoption and volume on betscorum (See Previous Post). Right now, it can still be a challenge to get your bets matched and nobody should have to take worse odds compared to what the Asian betting markets and existing exchanges have on offer.
---
If you are active on Steemit and have not tried out the Scorum yet, they have a Steemit-like Blogging Platform aimed at Sports / Gaming / Betting related content and a working 0% Fee Sports Betting Exchange all using the same Graphene code STEEM is running on. Creating an Account is instant and Free (same private key login works on both blogging and betting platform). Leave a comment down below if you just created an account and want me to send you some free SCR to test the betting exchange out!
---

I initially bought 5000 SCR for the bookie account to match bet request. The main purpose for this initiative is to offer liquidity without the direct need to earn SCR from it. It is also not the intention to give it away though and if it comes ever to the point where the 5000 SCR has fully gone to the ones using the match-my-bet channel, the bet matching will likely end. There is currently 4790 SCR of that left with the ones requesting offers have been doing pretty good recently.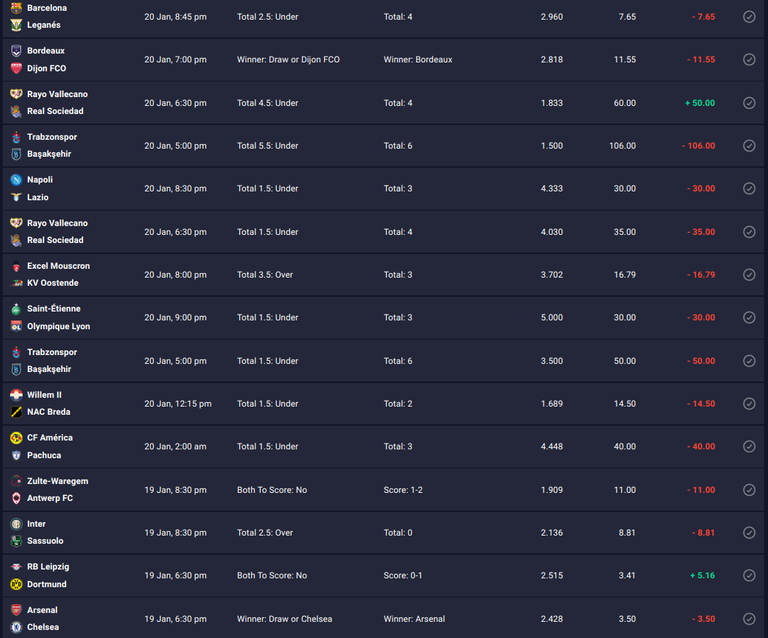 The channel has been pretty active helping many to get their bets on the betting exchange matched. Special thanks to @ufuk | @hersi007 | davor27 | @canan | @akarsufaruk| @giornalista | @fraste | @barbadosso | @prates | @keegzhawkins | ... for actively using the Betscorum exchange and requesting your bets to be matched. I will make sure all upvotes from this accounts go to the ones that are actually betting on betscorum. Activity on the betting exchange is exactly what Scorum needs right now to grow bigger.
---
The first month was a bit of a search for how to make the entire process as smooth as possible. I initially started by putting up pinnacle odds on many of the matches but it was extremely time-consuming and saw very much one-sided action while it was impossible the react to big line movements leaving the account very much exposed. So I'm sticking to matching bets directly on the #match-my-bet SBC Discord Channel.
---
HOW TO GET BETS MATCHED
I like to streamline the process as much as possible so bets can get accepted very quickly without too much time wasting. If you want to get your bet matched, this is the process.
Always try to get your bets accepted in the traditional way on Betscorum. The best way to do this is to offer solid odds on the other side that are the best on the market while you also get the best odds on the market. If the traditional betting markets combined have 1.96-1.96, request 2.01 so the offer that is put up on betscorum on the other side is 1.99. this will help the exchange move forward as people will see there are solid odds up on offer.

If you fail to get your bet accepted, come to the SBC Discord Server and check if the Scorum Bookie account is either online or away. When that is the case I have my laptop open on the side to quickly match requested bets. You can always enter a request in the channel as @btb and @stimp1024 will also be there frequently to match bets.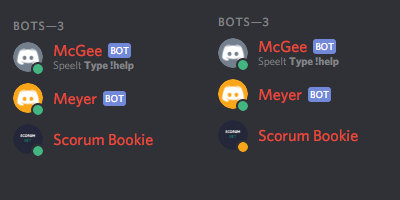 Look for the odds that are offered on Pinnacle or the Asian betting markets. This can be done by just looking them up on the pinnacle.com website or by using odds comparing platform like Betexplorer or Oddsprotal. There are cases when high juice 1x2 bookmakers have higher odds available. I will not see those as a reference and will not be able to match those.

Write or paste a screenshot of your unmatched bet the way it shows on your "My Bets" Page. The reason for this is because it's very quick for me to check if the requested odds match based on my betting broker Sportmarket Pro where I can directly compare all the best odds from different Asian bookies and exchanges.

Within a couple minutes your bet should get matched on Betscorum and I will leave a message or a checkmark that I matched it. The amount I am able to match is limited to how much the account can handle. The general rule is that I am willing to win or lose around ~100SCR maximum on each bet depending on if high or low odds are requested. So if you request 5.00 odds on something the maximum you will get matched is around 25SCR. If you request 1.25 odds you will get a maximum around 100-150 SCR matched. These amounts can change as things move forward. The basic idea is that I need to watch out for the bookie account not to get overexposed.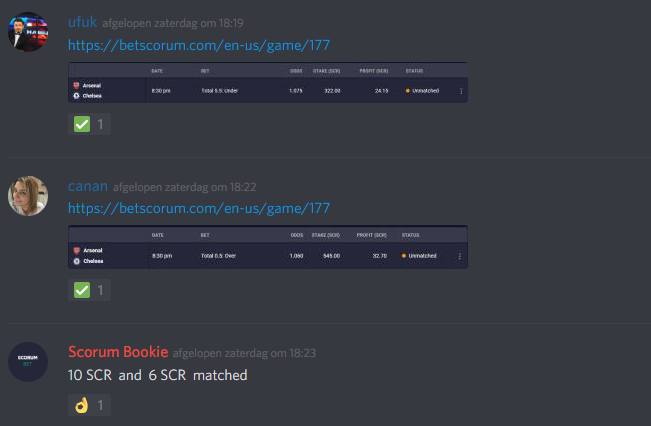 LIVE BETTING

There have been many Live betting request which can be quite tricky especially on unders because a single minute already makes a world of difference. I will be accepting all other live bets for now though. The best way to do this is to request slight higher odds compared to what the regular betting market has. So if live odds on Over 3.5 at 2-1 score are 1.80, just request ~1.95 odds and I will match those just before these odds are about to become available on the Asian live betting markets. You can keep your finger on the Delete button and cancel the request when you think it is beyond the point that you want it accepted. This way it will always be done in a fair way.
---
I will try to make an update post once every month on how things are moving along. Special thanks to everyone who is using the betscorum betting exchange adding to the overall activity. All questions, feedback and suggestions are always welcome in the comments below...
---
If you are a member of Steemit