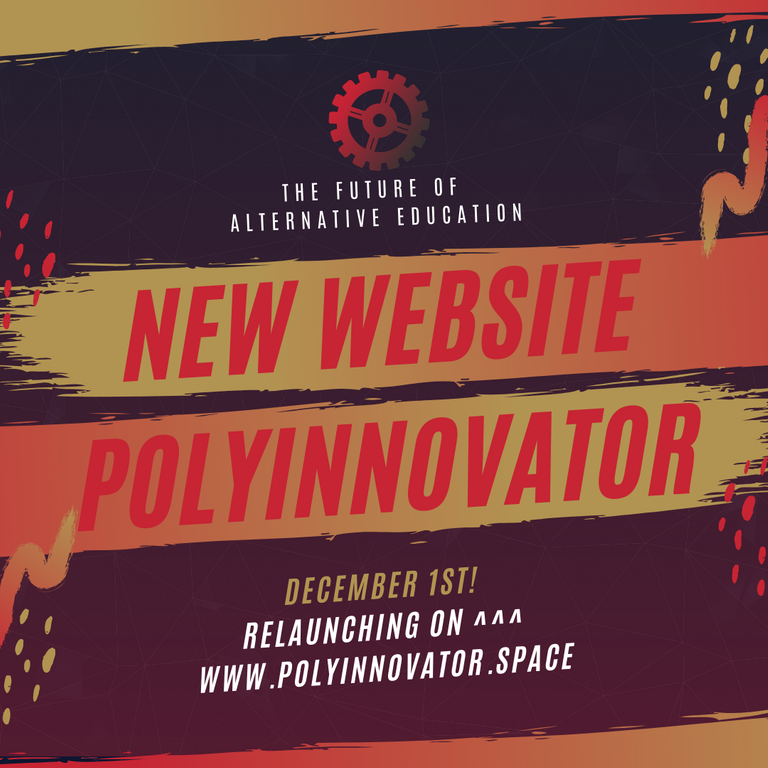 Come one, come all, and see the new and improved PolyInnovator Website. Geared towards Self-Education through the Modular Degree, and Innovation education 101!
You all might have heard that college is the only way to success, but in reality the most successful people/entrepreneurs are the ones who taught themselves.
No one learns the same way, and no one can be forced to learn. It has to come from within, and by that choice you can cultivate knowledge. Without that understand in the forefront of your mind when you are trying to set out on an endeavor, then you will fail.
What I have tried to do is cultivate a learning mindset #growthmindset, and spread that with the world through my content creation.
In all of your life there will never be a second chance, so we need to make the most out of the time that we have. I for one don't think that traditional college is the key to success. By building your own Self-curated education, through the Modular Degree framework. I believe that you will have the foundation of learning, the understanding of how to learn, and be able to achieve the goals you've always wanted.
I encourage you today to try out my free Self-Education Mini Course on the new site (coming Dec 1st, tomorrow).
Here is the link: www.polyinnovator.space
Cheers! - Dustin | PolyInnovator