Milestone of SEX Token project (https://SexToken.com).
Start building a social network for SEX Token.
10/04/2021 Domain name acquired https://SexToken.com. Completed.
10/04/2021 Token created. Completed.
10/12/2021 Enable staking to create a reward pool. Completed. Enabled staking for reward pool..
10/12/2021 Smart Contract Token to update SMT reward pool. Completed.
11/04/2021 Beta website is up and running.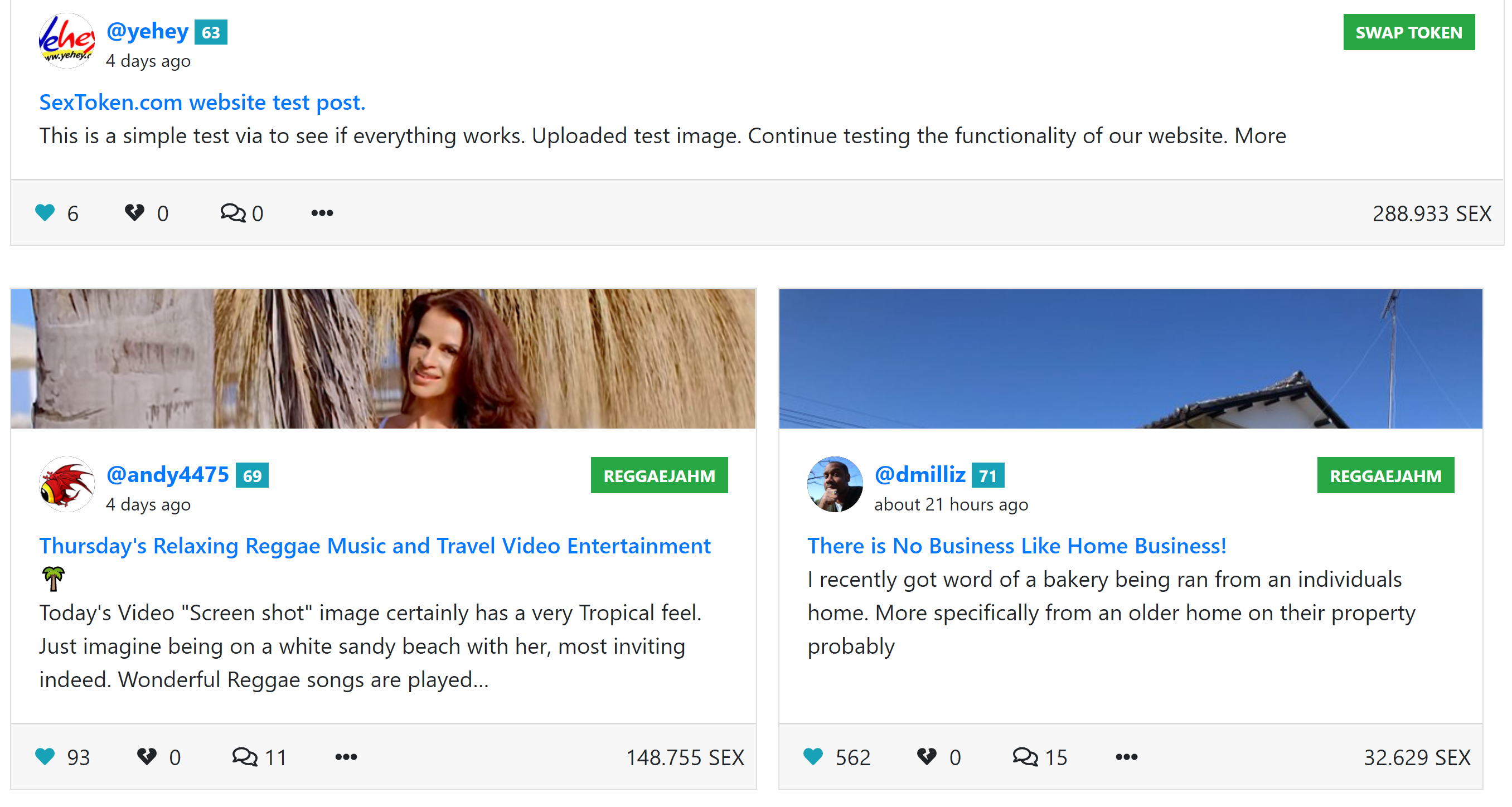 Source: https://SexToken.com website.
Pending Tasks.
Enable delegation. Pending due to budget. This is a big part of this project, we will use this to support approved influencers to boost their profile and earning. Details to follow on how to apply.
NFT and MarketPlace for the artist and models. To showcase their own portfolio and earn extra income.
High Availability for the website.
Create a template using docker for a decentralized website. The idea is anyone can create their own website and run it for private or public use.
Update https://SEX.Team website to promote this project.
You can purchase the SEX token at the following exchange websites.
= https://tribaldex.com/trade/SEX
= https://hive-engine.com/?p=market&t=SEX and
= https://exchange.swaptoken.com/?p=market&symbol=SEX
This project will continue to increase visibility and exposure of HIVE blockchain and other projects that we promote along the way. We have the right exact match domain name for brand marketing, product and services, and solid infrastructure on the blockchain.
More updates to follow.
Thank you.
@Yehey [ Witness ]
-- https://SexToken.com - Adult Industry Blockchain --