So submissions have already opened up for week 4 of SGL, so get ready to get those posts out soon. Please remember submissions open Thursday 1 am CST / Thursday 6 am UTC and will close at Saturday 1 am CST / Saturday 6 am UTC.
But I wanted to take a moment to remind and clarify a few things about the contest, how to enter and some other bits and pieces.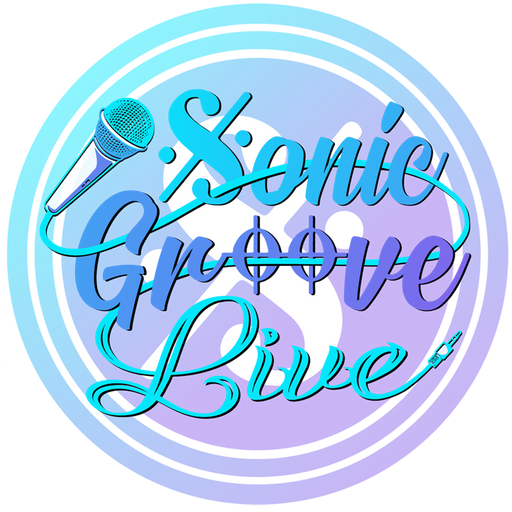 Tags
We have had a couple of issues of late with either miss-spelled, missing or changing tags. Firstly the two tags that must be included in your post are #sonicgroove and #SGL - without #sonicgroove your entry will not show up on sonicgroove.net so this causes major issues for the team.
It's a similar issue if you are missing the #SGL tag, we can have issues finding the entries. This may not seem like the biggest issue out there, but if when you hit submit on your post these details are not correct - then it is very likely even after editing to fix the mistakes, the post wont receive any SONIC payout :( . (if you do need to edit your post and are having difficulty doing so, we recommend using steempeak).
We have tried to fix this and help people but really the only way to stop this, is to double check your post and ensure your tags are always right - I'm pretty confident once tags are good, everything else should be easy to deal with (if requiring changes).
Tag's required to have a valid entry in SGL:
Other tags you can use to earn extra crypto - but are not required to have a valid entry post are:
#palnet
#creativecoin
#tunes
#spaco - only for Spanish
#jahm - only for reggae music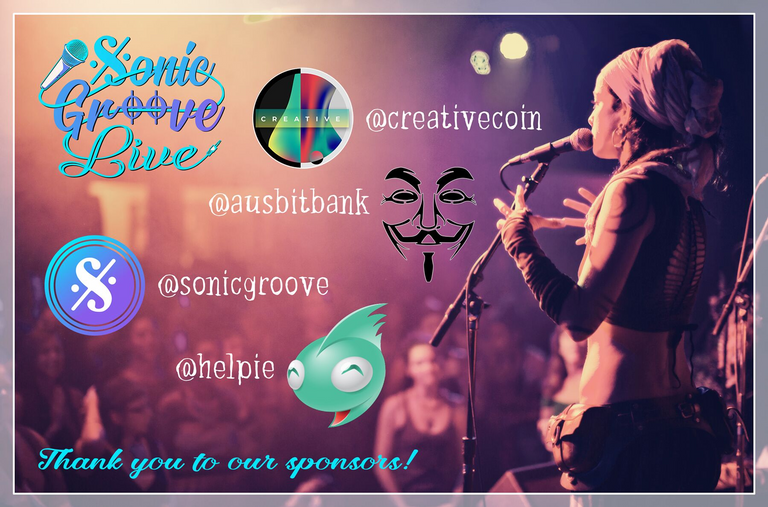 Sponsors
Before you go and wow us with your music, I wanted to also mention our amazing sponsors. The people that make SGL possible each and every week, @ausbitbank, @sonicgroove, @creativecoin and @helpie. They are the reasons we are able to host this contest each week, they are responsible for all the prizes the winners and Communities Choice winners get.
So if you have any witness votes available please consider supporting the witnesses that are our sponsors, @ausbitbank and @helpie are both witness sponsors and if you have any nominations for witnesses we would all greatly appreciate it if you would consider supporting them, so they can continue to support you!
Discord
We also wanted to mention our discord server, we have an amazing group of people that are hanging out in there and we would love for you to join us.
There are a few different reasons to join the SGL discord server, firstly its the easiest access to the amazing SGL team - be that sponsor, judge, marketing or scouting. Some of us have multiple roles to cover all our areas of focus, but this is our center of operations.
We all try and drop in as often as possible, we are there to answer any questions you may have or ideas you'd like to share with the team. This is your direct line to the SGL team as a whole and better then that, it's also a place we go to hang out and have some fun.
Better than all of that if you join and are active in the SGL discord, you have the chance to get random coin drops to active chatters - this means if your in the discord and chatting with people interacting with the community, you have a better chance to just be given crypto for being in there!
Also we are looking into starting some semi regular events hosted through our discord server, we are looking to see if anyone is interested in some Karaoke, dice bitches, trivia nights, random cash drops and well plenty more ideas in the works.
So if you haven't already you really should consider joining the SGL discord server, it will open up some great opportunities and who know's what else we will add in the coming weeks and months!
Don't forget entries for week 4 are now Open!