From twitter:
Announcing the #Antminer S19 Series! The #AntminerS19 has 2 variants, a 95 TH/s and 90 TH/s model, with a power efficiency of 34.5±%5 J/TH. The #AntminerS19Pro has a 110 TH/s and 105 TH/s model, both with a power efficiency of 29.5±%5 J/TH. Learn more at shop.bitmain.com
Bitmain has released a new antminer the S19. Likely still a 7nm miner with minor performance benefits over the antminer S17.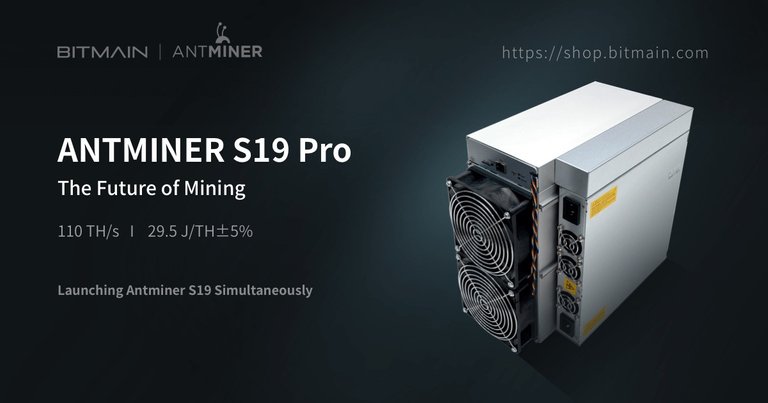 Bitmain expects the antminer S19 pro to perform at a record breaking efficiency of 29.5watts per Th
Want to purchase new or used miners? Let me know on telegram
So far there is no word on antminer T19.