Hi Friends!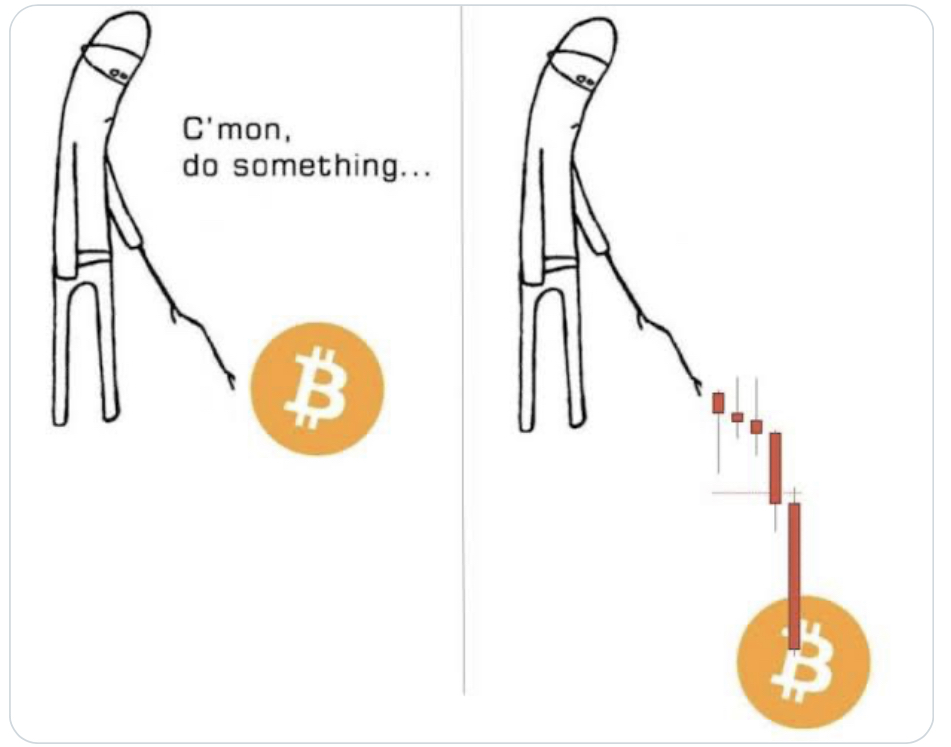 Well holy freaking hell!!! I hope none of you decided to ape into Safemoon last week…
I did… and was a wee bit early!
😳😲🙃😫😖😤🤯🤬😵🤢🤮😵‍💫🤕😱🥶
Check out the 2 week Safemoon chart (below)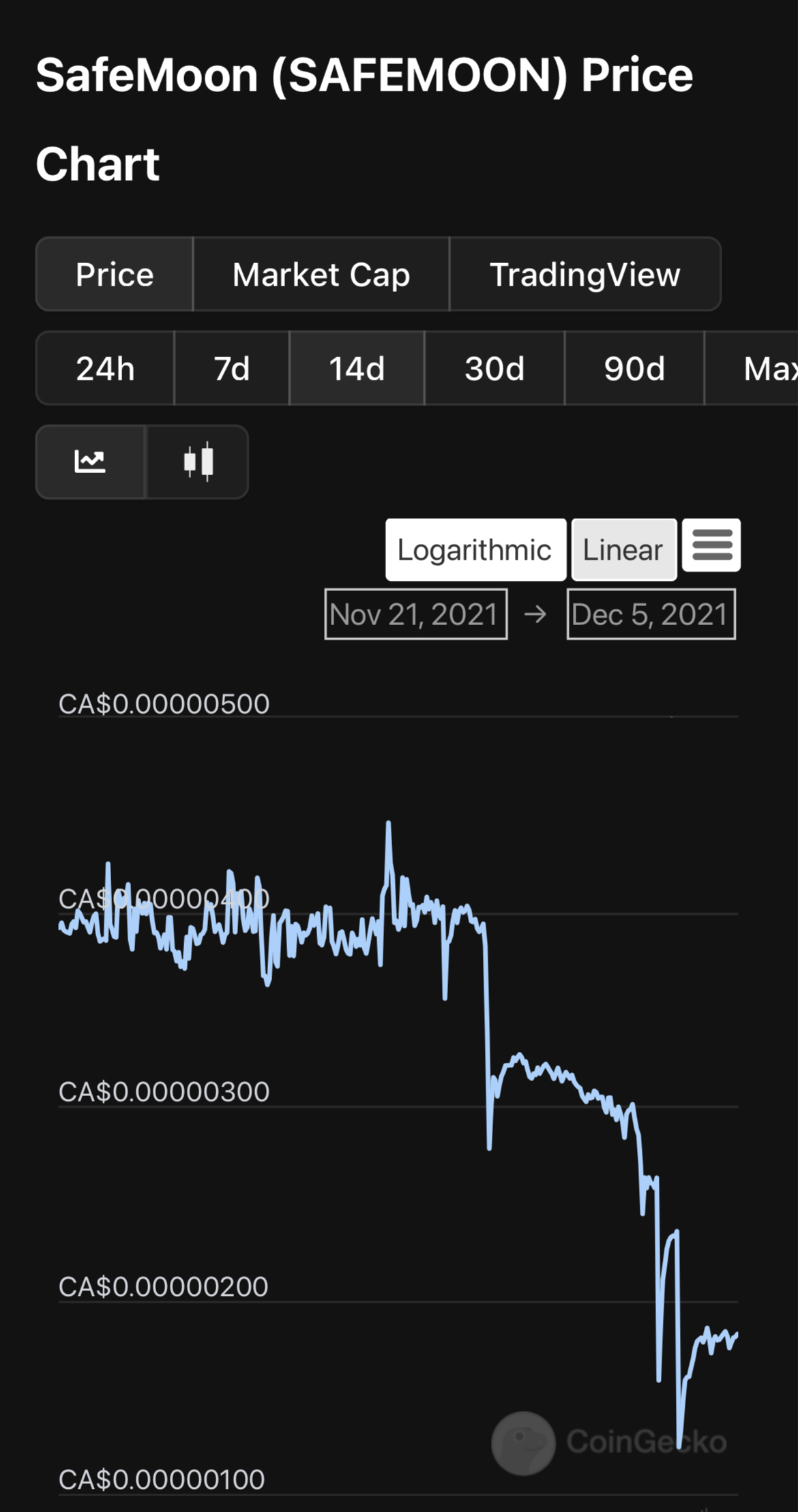 What a drubbing! The first big spike down was a 15t whale unloading his bag all at once, and the market ate it all up pretty quick. But then, a large exchange-hack occurred, on BitMart, and they got fleeced for like 200m dollars! The perp sold off like a mofo and totally decimated several projects, including Safemoon.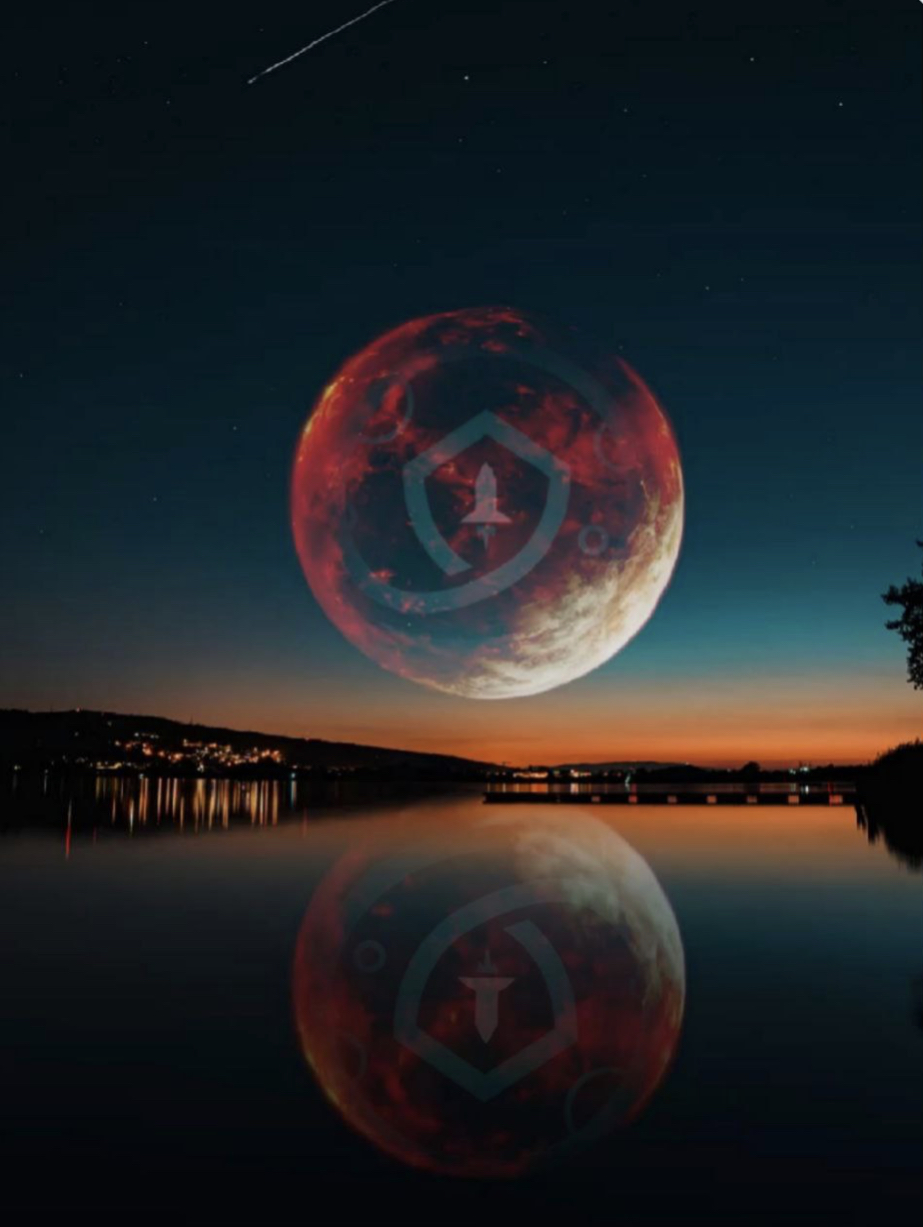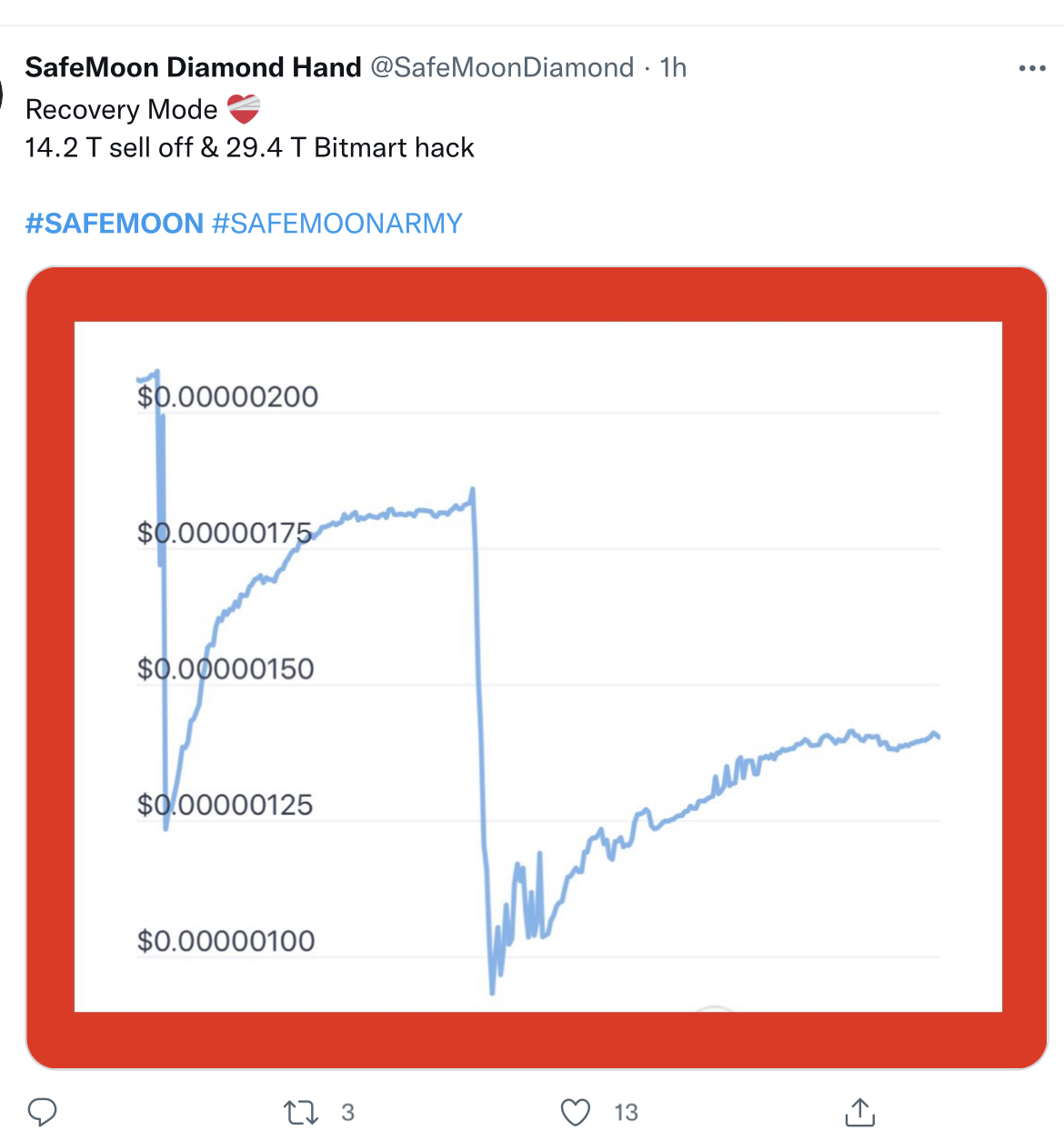 However, it is plain to see from above chart that this token has A LOT of support. And even though the value of my Safemoon holdings has decreased dramatically, in dollar terms, I was lucky to find some ice-cold Brass Balls deep in my pocket, and I bought Safemoon all the way down… and my bag got bigger!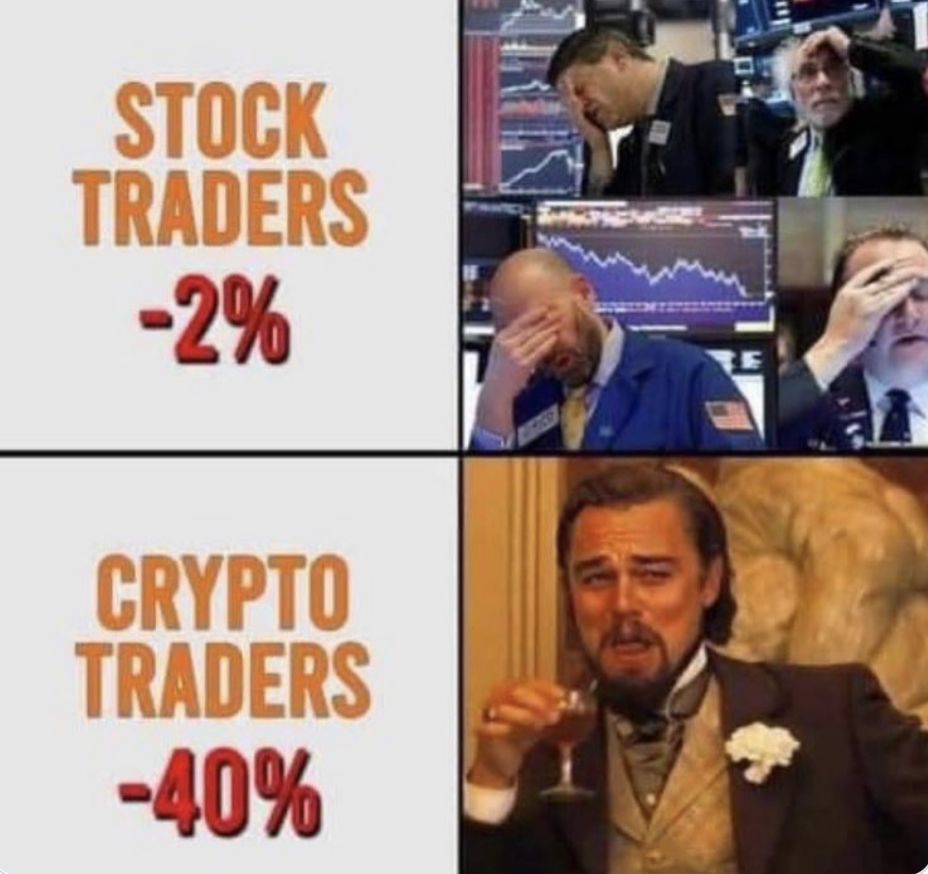 Seriously, if you can't handle the 70% dips, then you won't be in the game for the 5x and 10 baggers. But it can, and does happen if you buy well and just hodl. A great example of this is Luna. I think good ol' @silverd510 has mentioned this one, and I wrote about selling it at $64 (*cad) and buying it back at $52. And what did this one do while Safemoon and the broader crypto market bled red?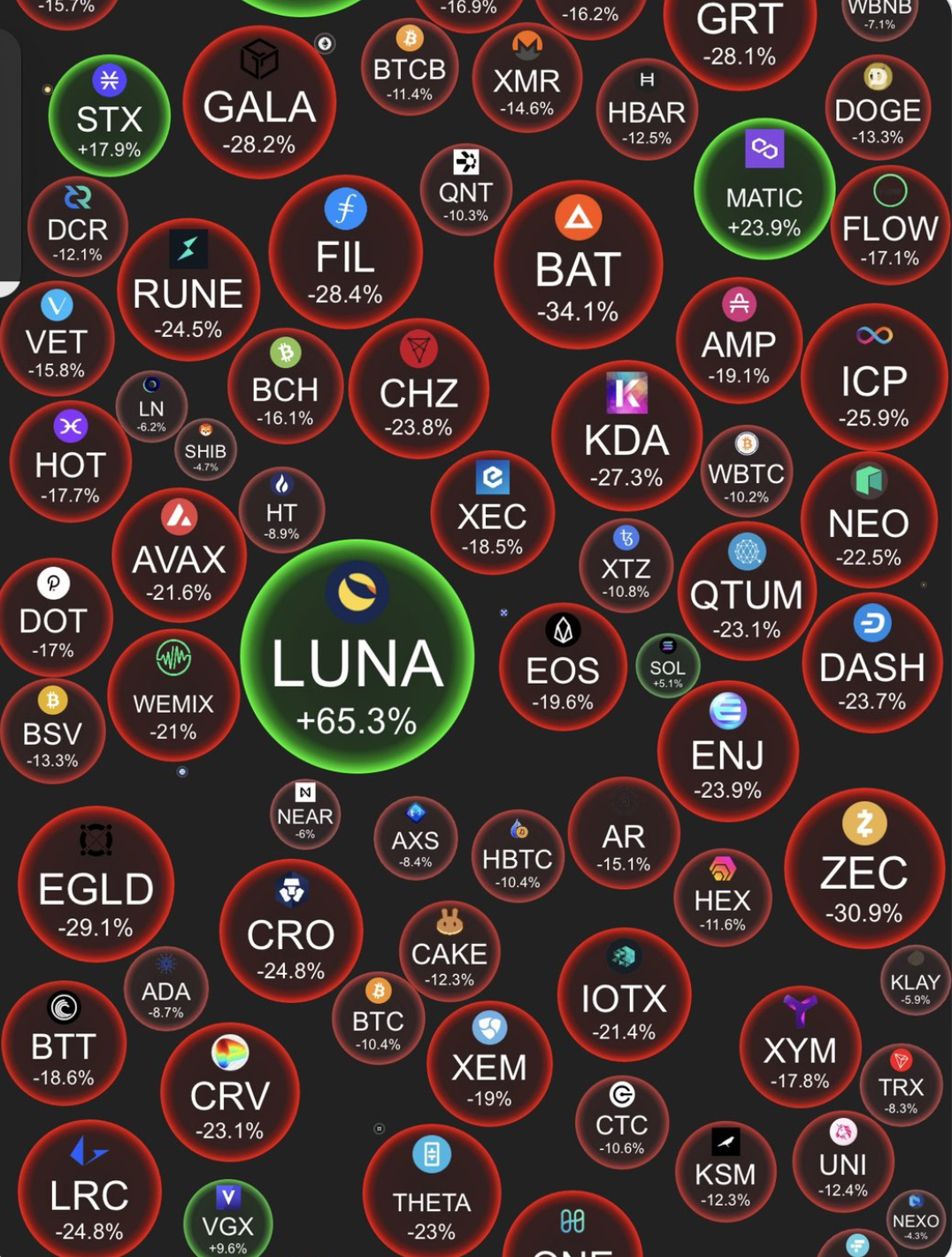 Came all the way up and tickled Seniõr Hunski's ball-sack!!!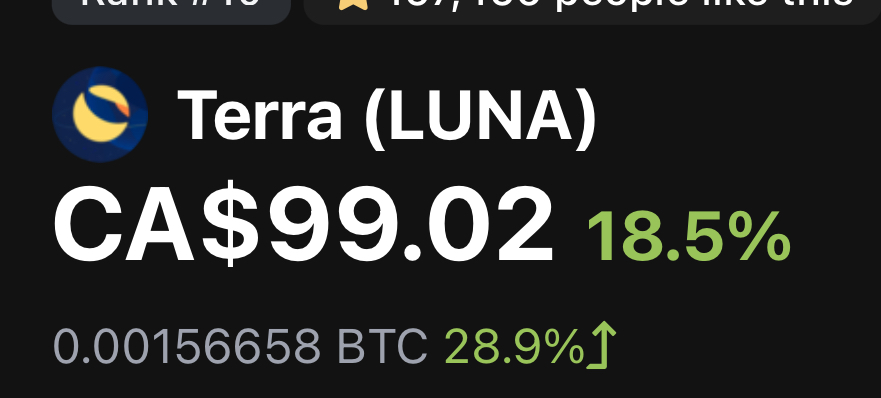 Presently it is $83.
Now let's go back 6 months and see where it was at: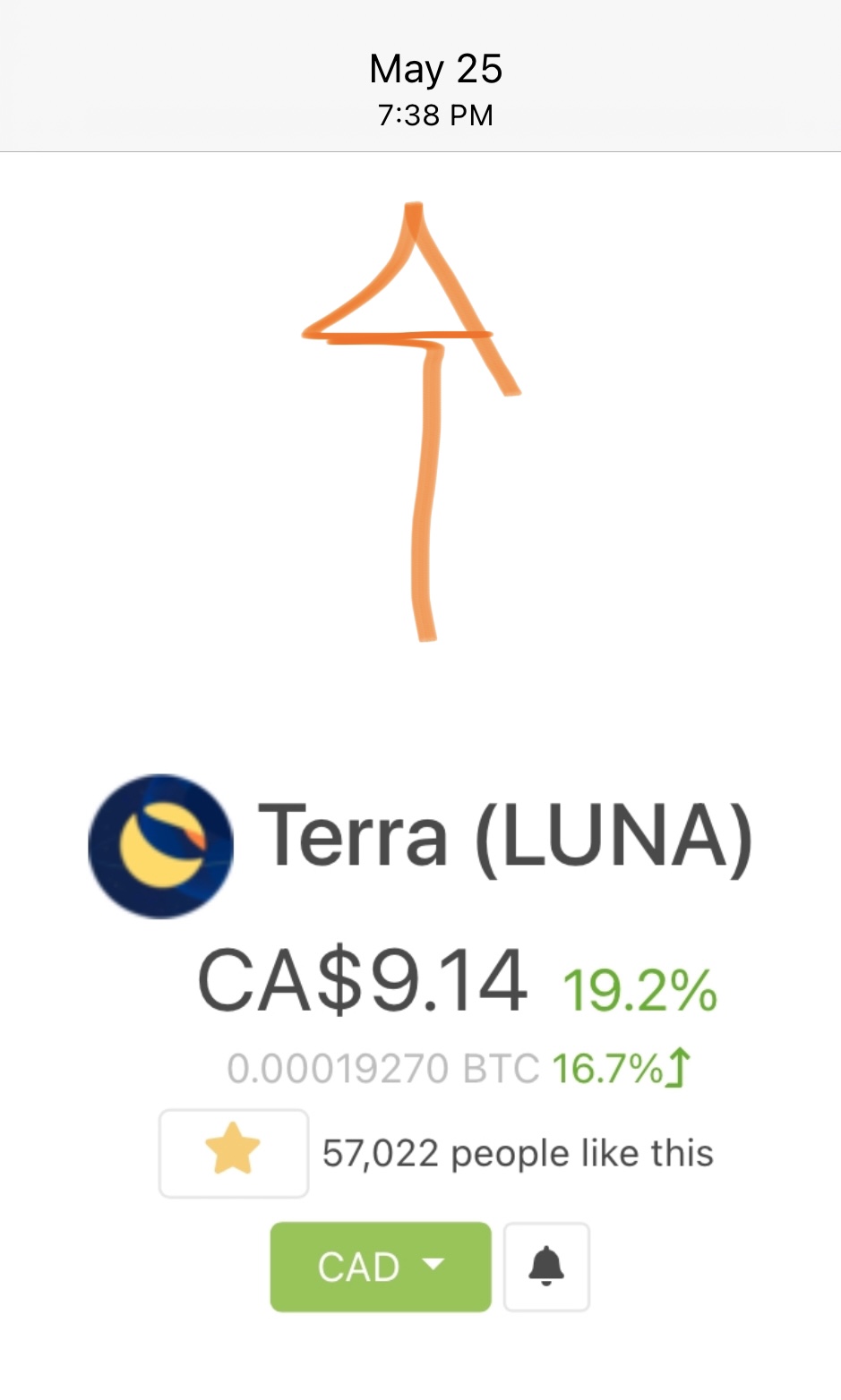 Boom! Talk about a good hedge against inflation. And if we get a nice rebound tomo in bitcoin then I am thinking "everything" will react accordingly. And of course I'm talking about Safemoon too. Already it has come back 70% from the depths of $0.00000102 usd and now sits around $0.00000175 — And just to give you an idea of what this baby could do — we have already seen a high of $0.000014 usd. And therefore, we have a nice 900-1,000% gain from here if we can regain ATH. But hell! Even if it goes back to a modest 0.000005ish (which it could do in days…) that is a 3x right there.
And so when there are these black swan event(s) don't be sad and fret, but instead get out there and eat the dip — it's fun! — and can be very lucrative.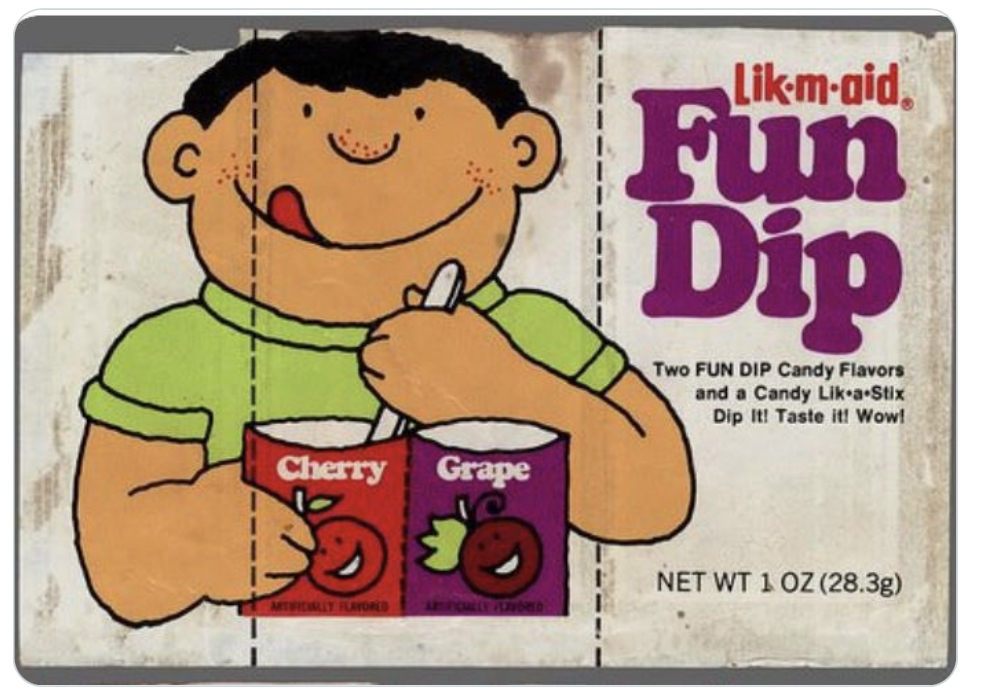 Now of course none of this is financial advice. As they say in the space DYOR and really think about what you learn. There are literally thousands of crypto projects out there and most of them will be gonzo in a year. Look for healthy volume, level of adoption (holders) and a solid community. And of course, think about what the coin (or token does), its marketcap, and whether it has a max supply or not. These are just very basic parameters, but they are handy to keep in mind.
Finally, don't listen to me or anyone else. Do Your Own Research and Trust your gut! There's plenty of debt notes out there for everybody! I think currently there's something like 600-800 trillion dollars of debt in the world which begs the question: who the fuck do we owe? …Saturn!!?
And just to emphasize this shady practice of nefarious earthling bankers, let me show you some pics that illustrate how quickly things can change.
Here is a gov't note that was printed in 2007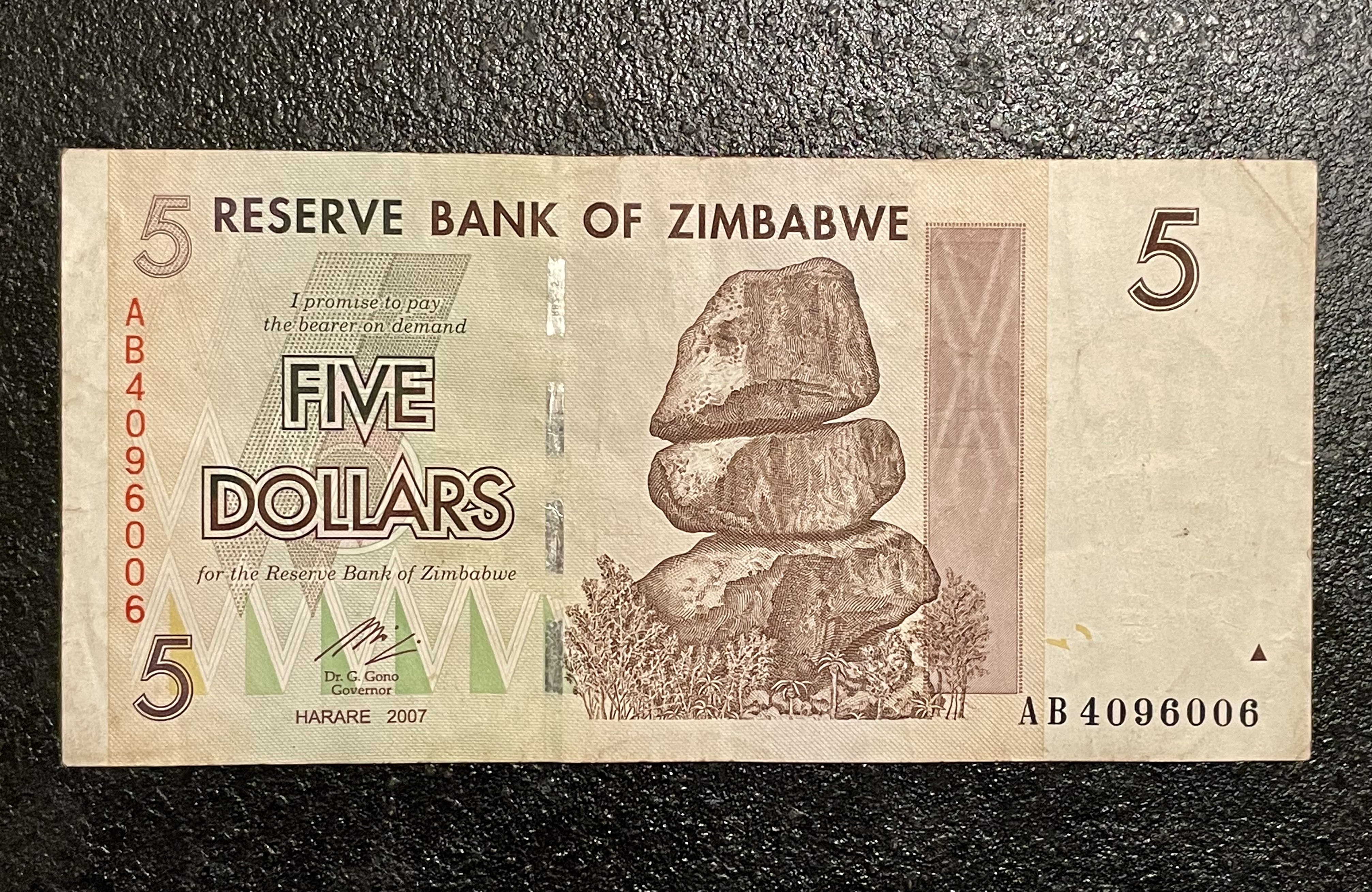 And here's another one from the same year, only "larger."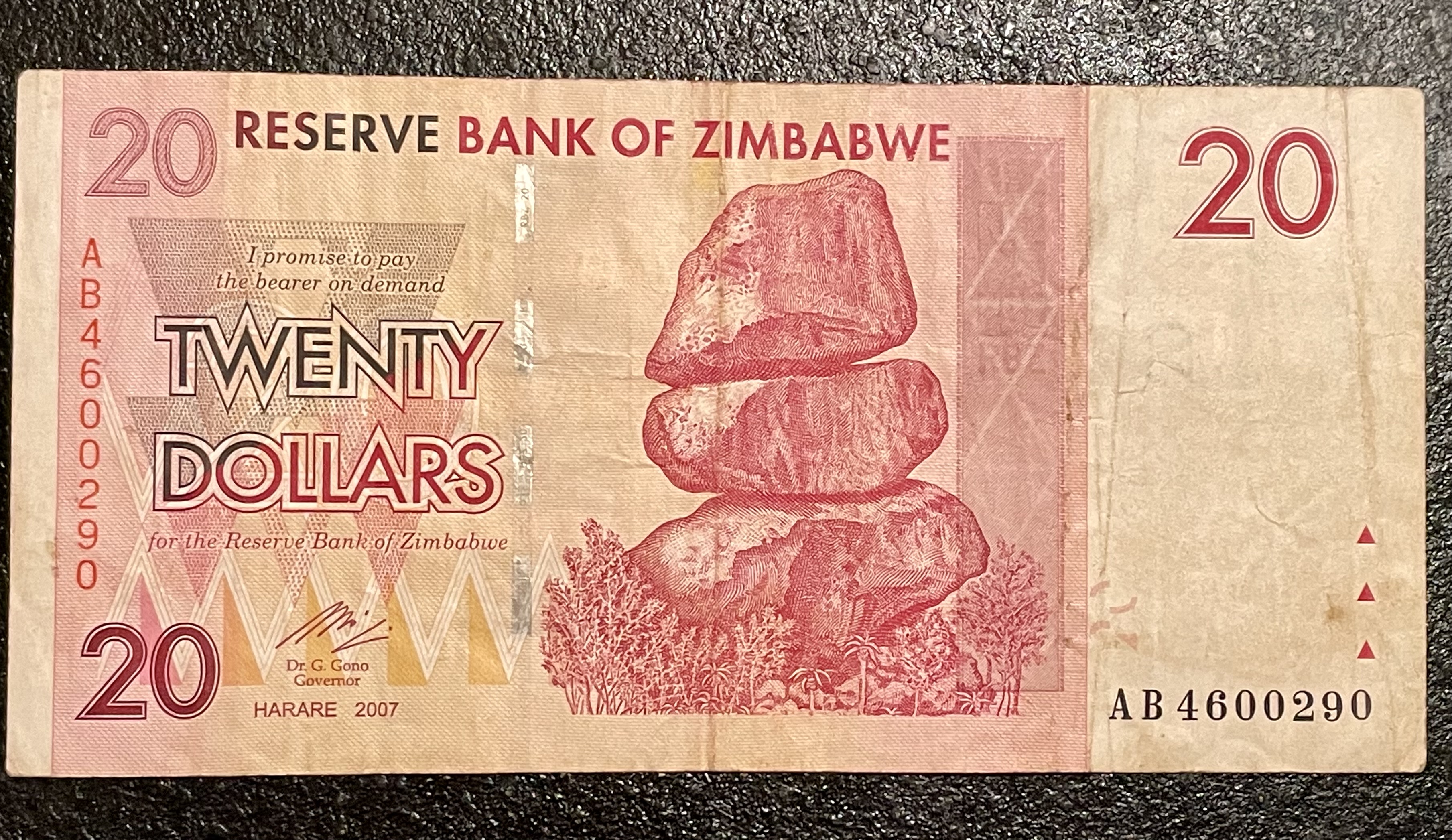 Now I'm not sure what having a beer was like in Zimbabwe in 2007, but save for the foreign debt-notes it might'a looked something like this: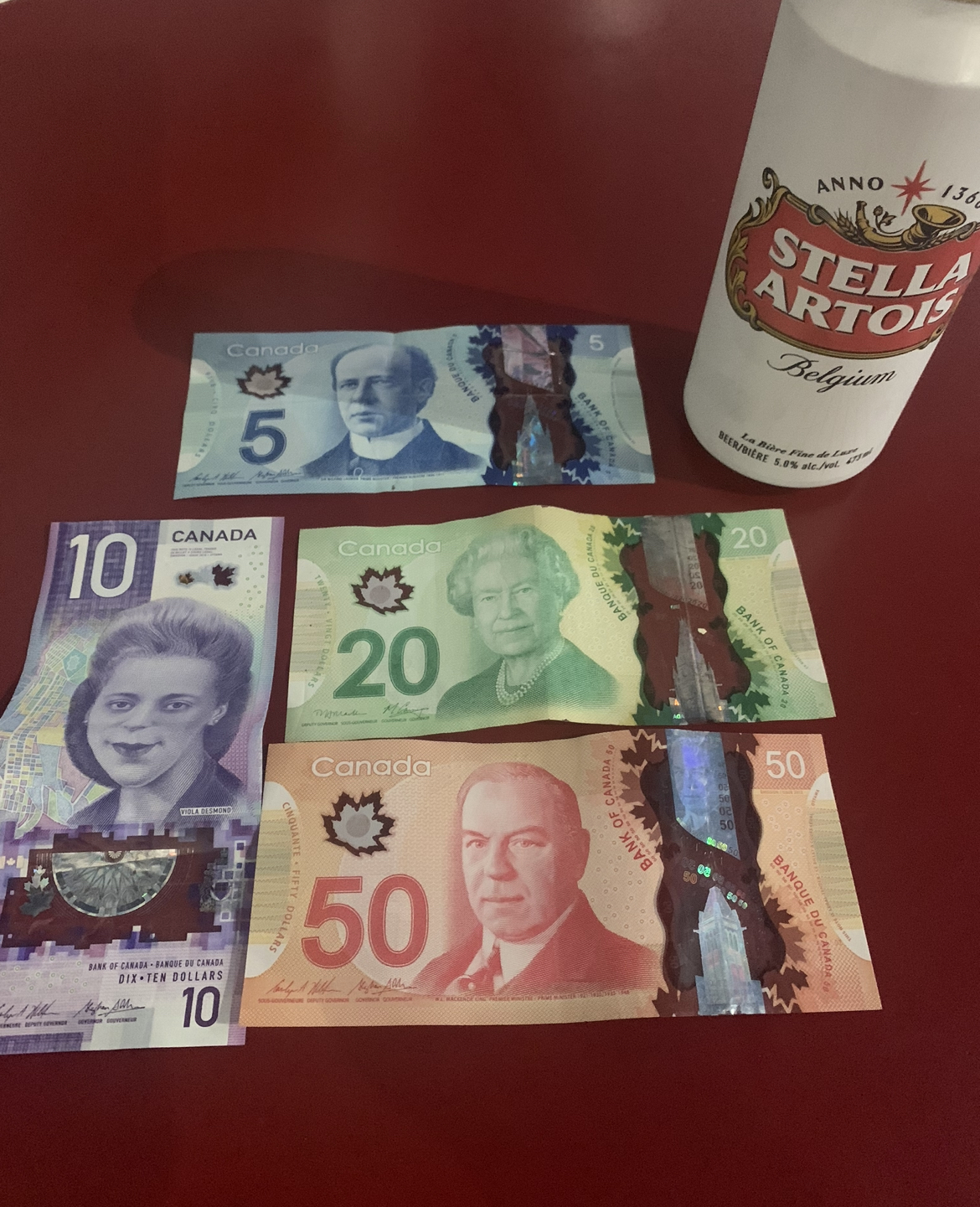 Now of course Canada "seems" a little more economically stable than Zimbabwe, but my point is that "hyperinflation" is more possible — even here — than it is impossible. Yeeesh! How crazy would it be to see our "dollars" and "Euros" and "whatever-elses" to experience the same fate as Zimbabwe's currency? Now check out these bills from just 1 year later, 2008
Think it couldn't happen here?
It is already happening here! The price of everything is going up in "dollars" (and other sovereign issued currencies) and perhaps the best measure of this is: the truth teller, the honey-badger, the King of Kings —> bitcoin
In May of 2009, 2 large pizzas were delivered to an address for the agreed upon payment of 10,000 btc (famously known now as "bitcoin pizza day") 12 years later 1 bitcoin could buy 3,000 x $20 Lg pizzas, and probably have enough left over to buy the delivery guy's car.
This is what it looks like in fiat terms — here's a picture of $1 worth of bolivars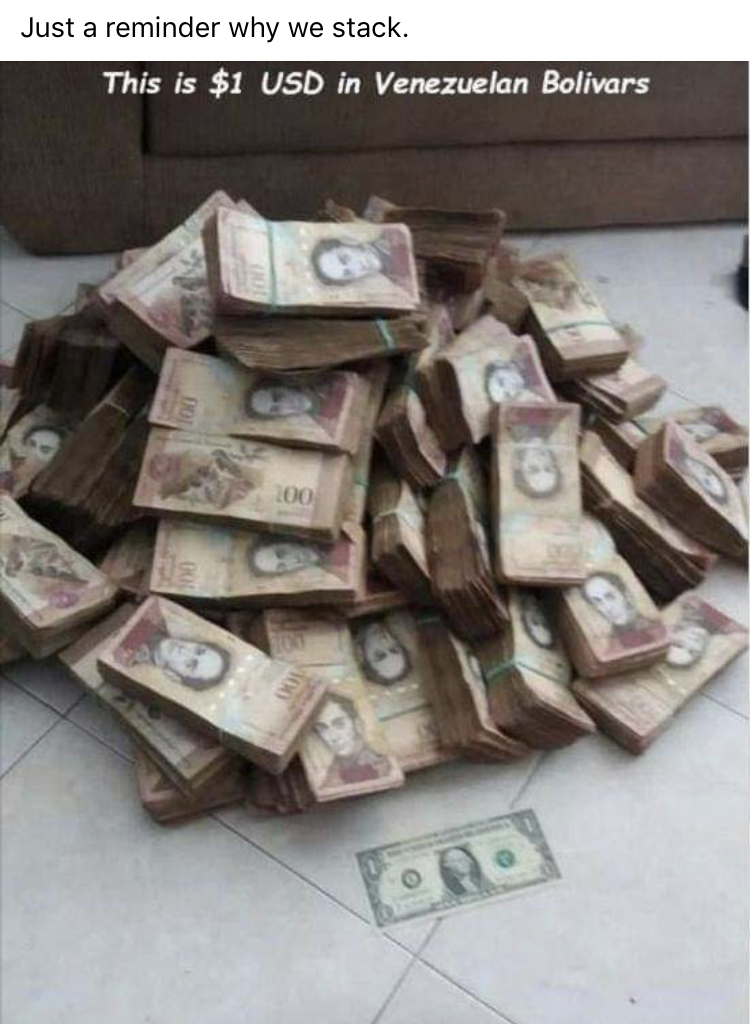 It's no wonder that El Salvador bought the dip — Nobody wants to experience the full Venezuelan! …or be subject to a real Turkey of a currency, yep —> the Turkish Lyra is a cooked goose! Currencies all over the place are inflating like the egos of those that are printing them. But what happens when the buck stops!!? Like, not metaphorically, but when it stops functioning the way money should — like silver and gold coins use to do?
The answer to that is inevitable: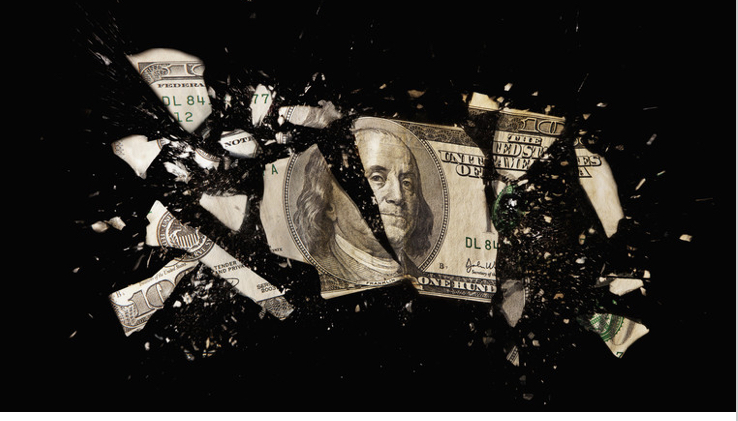 The longer you hold your dollars the more of their power will be stolen from you. Fight back!!!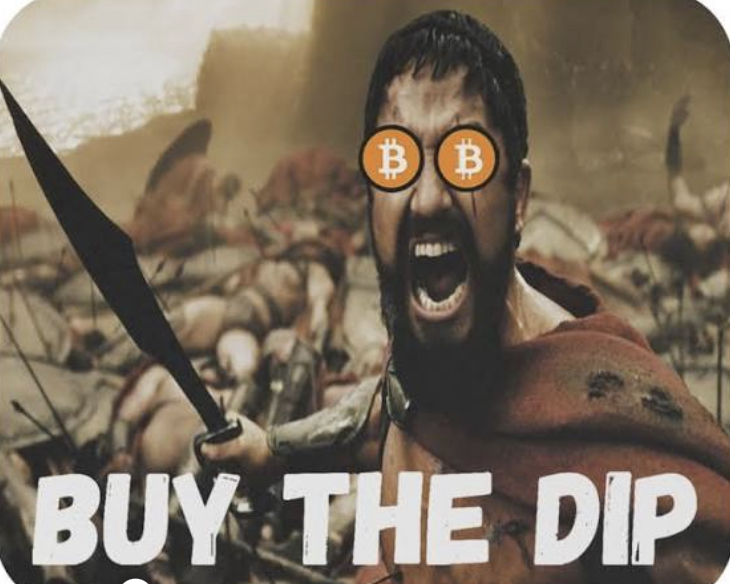 'Cause they ain't just gonna' give you the boat!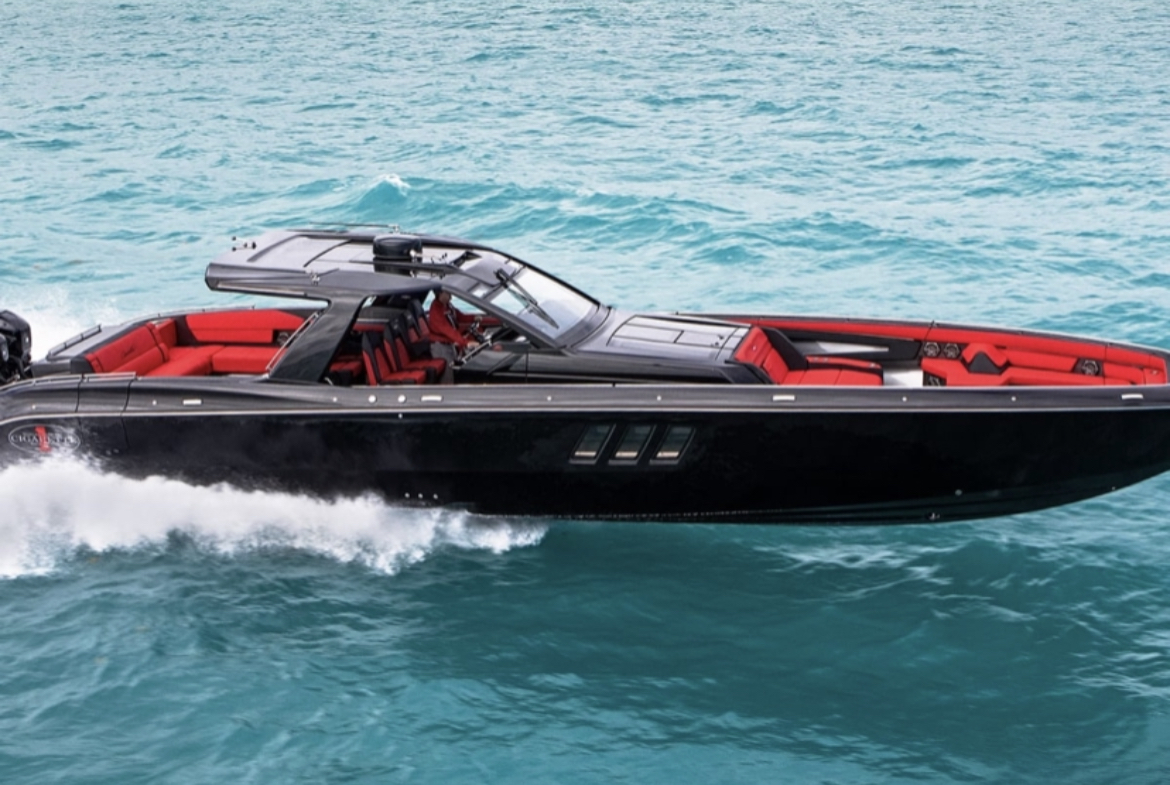 And please never say that I didn't both: offer a cautionary tale, and, share the wealth…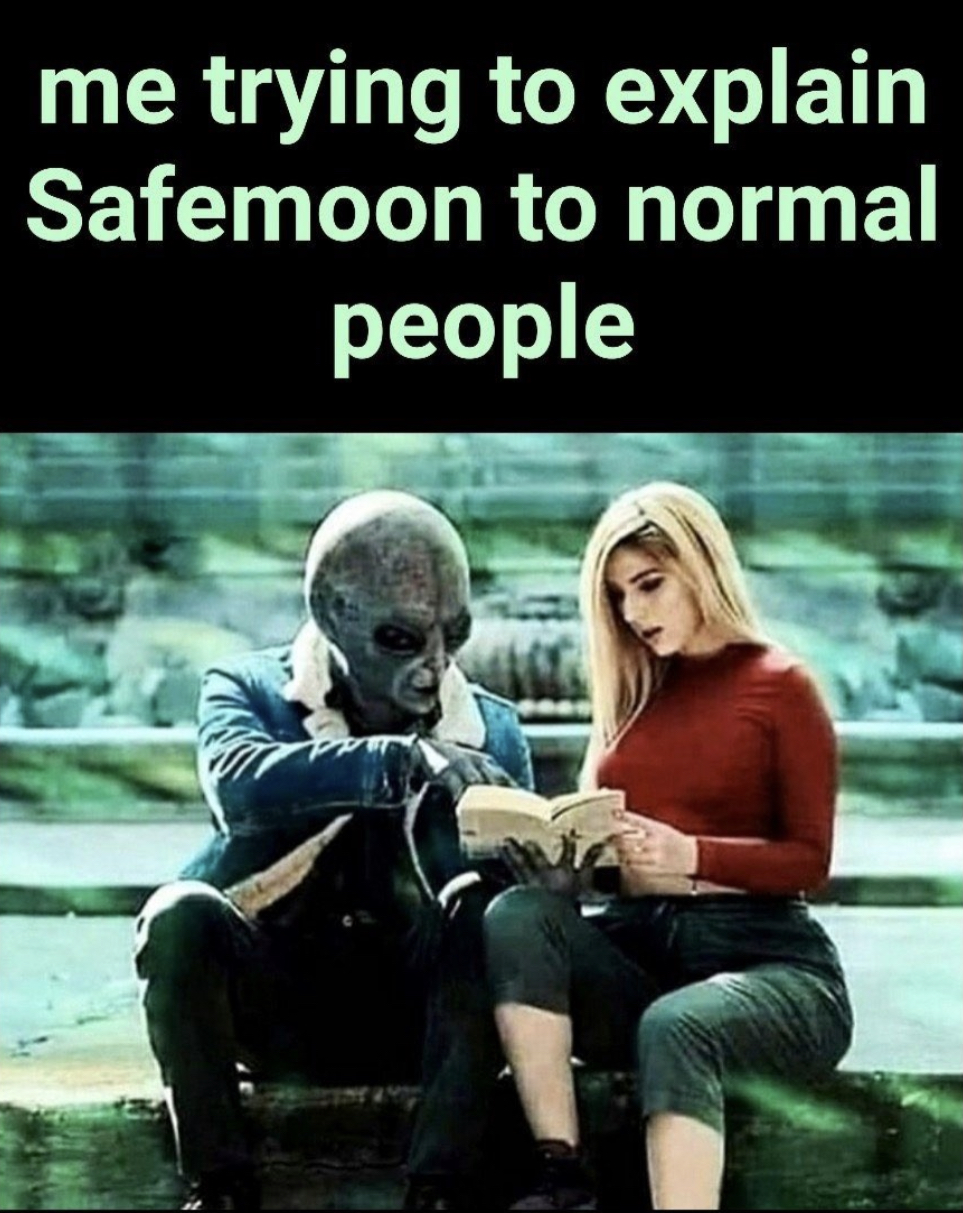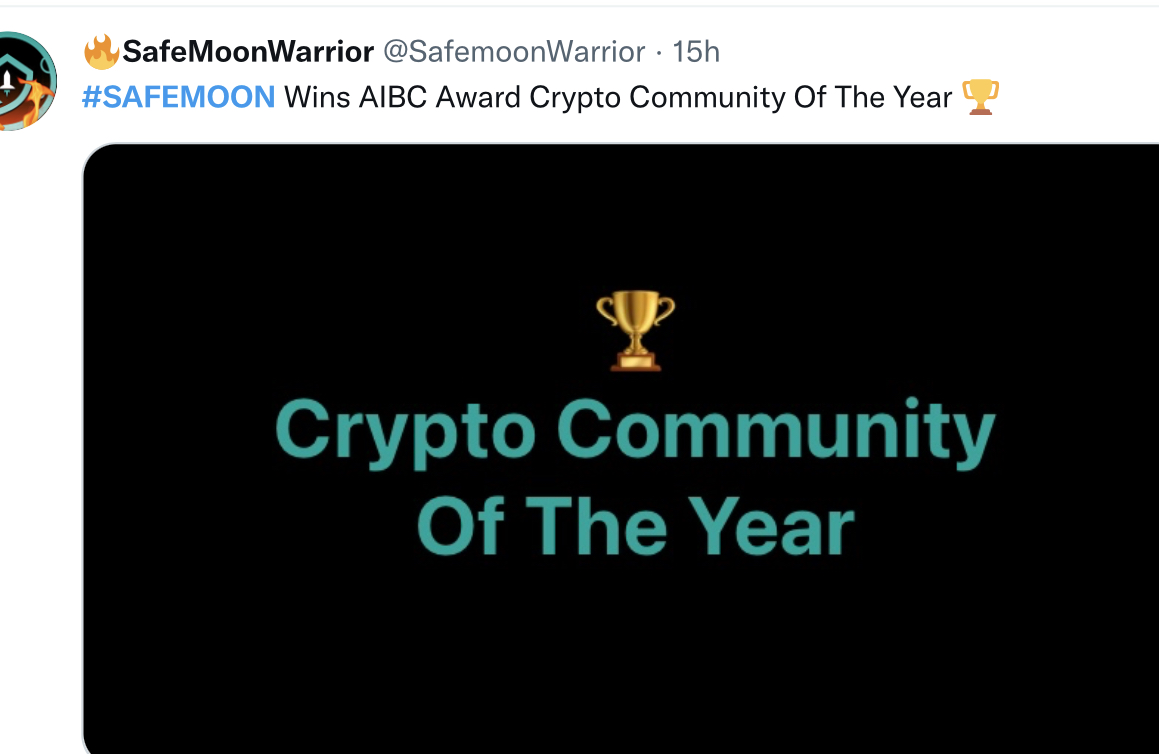 Cheers! from @thedamus
🌑🌘🌗🌖🌕🌔🌓🌒🚀