Hi Friends!
Och, what an epic weekend.
Starting Friday night (for me) the whole gang of SGS down here in Vegas came over to the suite me n Mrs. D and our boys had. It was awesome and kind of surreal: a whole bunch of friends drinking, laughing, sharing goodies and stories, and crazily, most of us had never even met before! Anyway, we all drank (some of us smoked) and then we all threw in for the Big Yahtzee Game — winner take all! Well, after @enginewitty rolled 3 (Three! Fucking! Yahtzees!) in the one game, he was clearly the winner. But holy hell, all together there were like 5 or six thrown throughout the game, which, was a fun and spectacular rarity.
And then, after the Yahtzee, the 80's music and all getting to know each other a little better, things went a little wonky — I mighta' had a few extra swigs of the Jamos…
Downstairs in the casino I couldn't be stopped! Stopped, that is, from pissing away a wad of loot Lofl. I was having a blast! But Lordy Lordy, what a goon…
The next day we all met up again at the coin show which was a lot of fun too. I got a few kooks I wanted and a dynamite 3ozer poured by Pit Bullion — who was there himself! Freaking cool to just do an old school glad-hand cash deal right there on the spot. Also, I had brought down a tube of 2oz Krakens to swap for USD. @silverd510 gave me some sage advice about how to wheel at a coin show, and armed me with the spot price in USD. From my perspective I feel like I slayed: $75 over spot price for the tube (although the dealer got a wicked deal too as it was a sealed tube straight from the mint and he'll mark'em 5-10 dollars a coin). Well here's the shiny I acquired.
3 kooks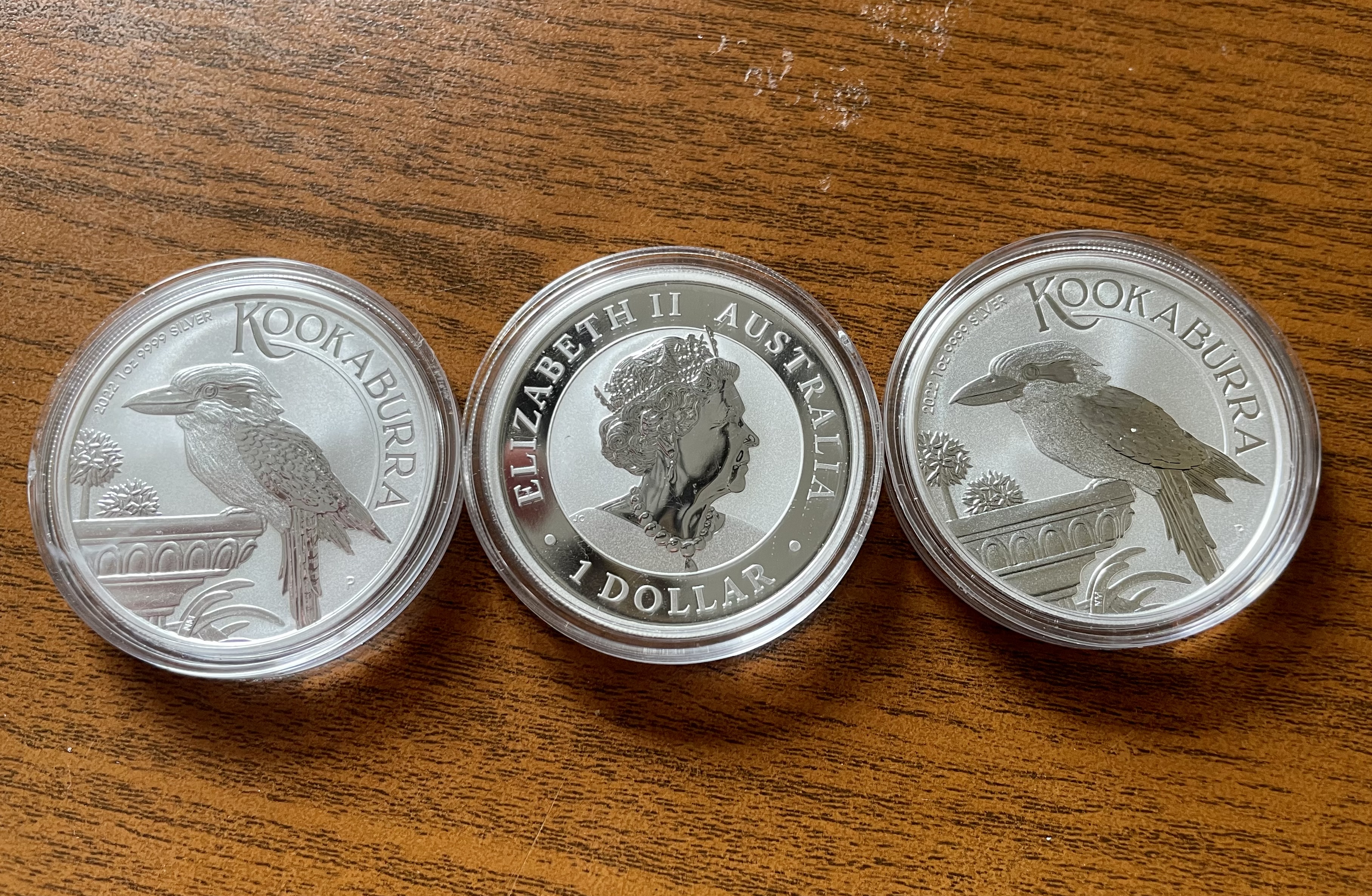 And a 3oz Tiki Idol (sml for scale)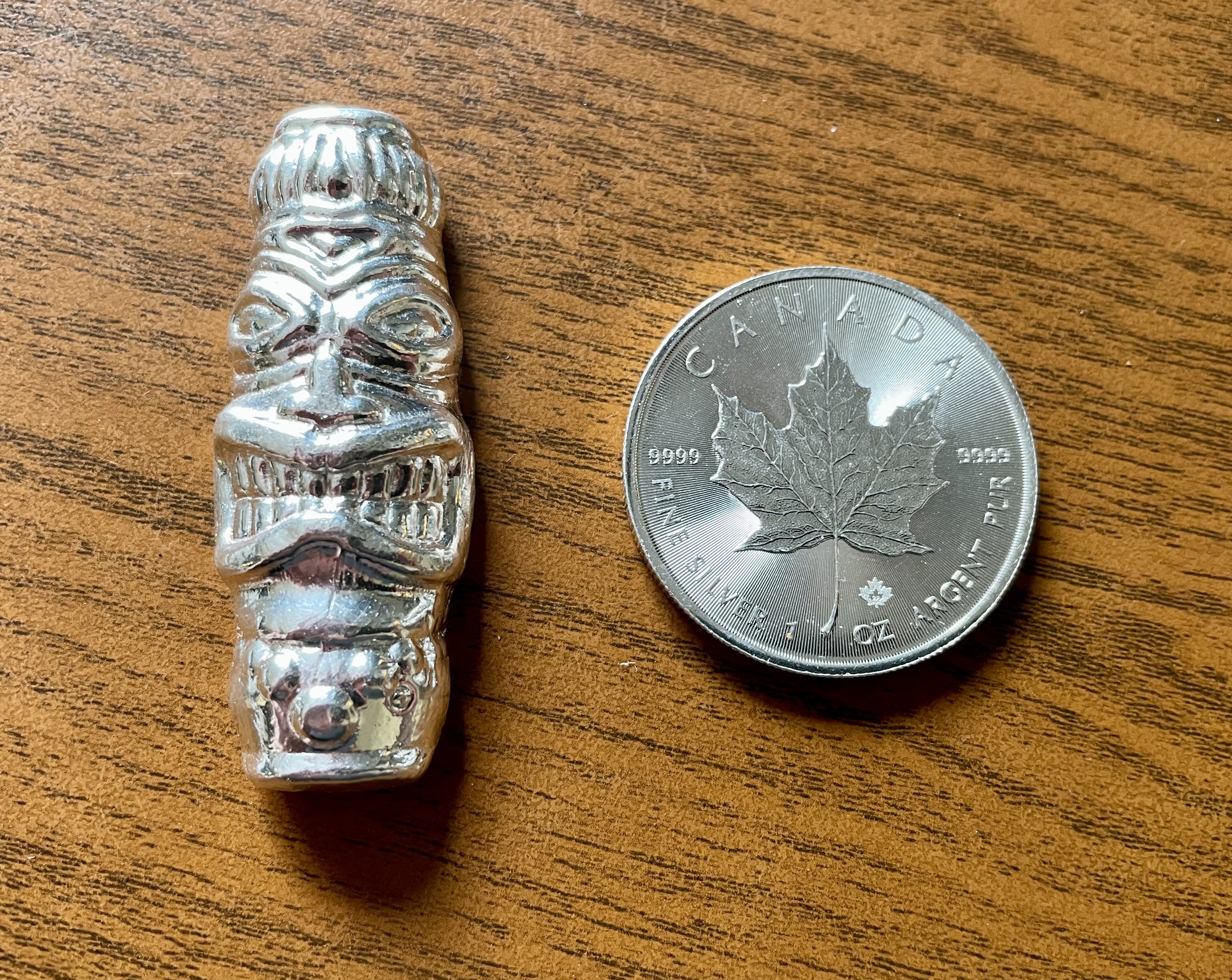 After the coin show everyone was starving so we all went out to a deadly resto/bar on the strip. I was so hungry I ordered bbq brisket nachos AND a cheeseburger! Afterall, it was still 3 hrs to dinner! 😳😜🤣
Dinner was awesome —> at a French restaurant in Paris directly across the street from the Bellagio: famous fountains spouting as much jackassery as our table of 7! I didn't get lots of photos, but here's me and witty outside having a smoke in between apples and main course 🕺🕺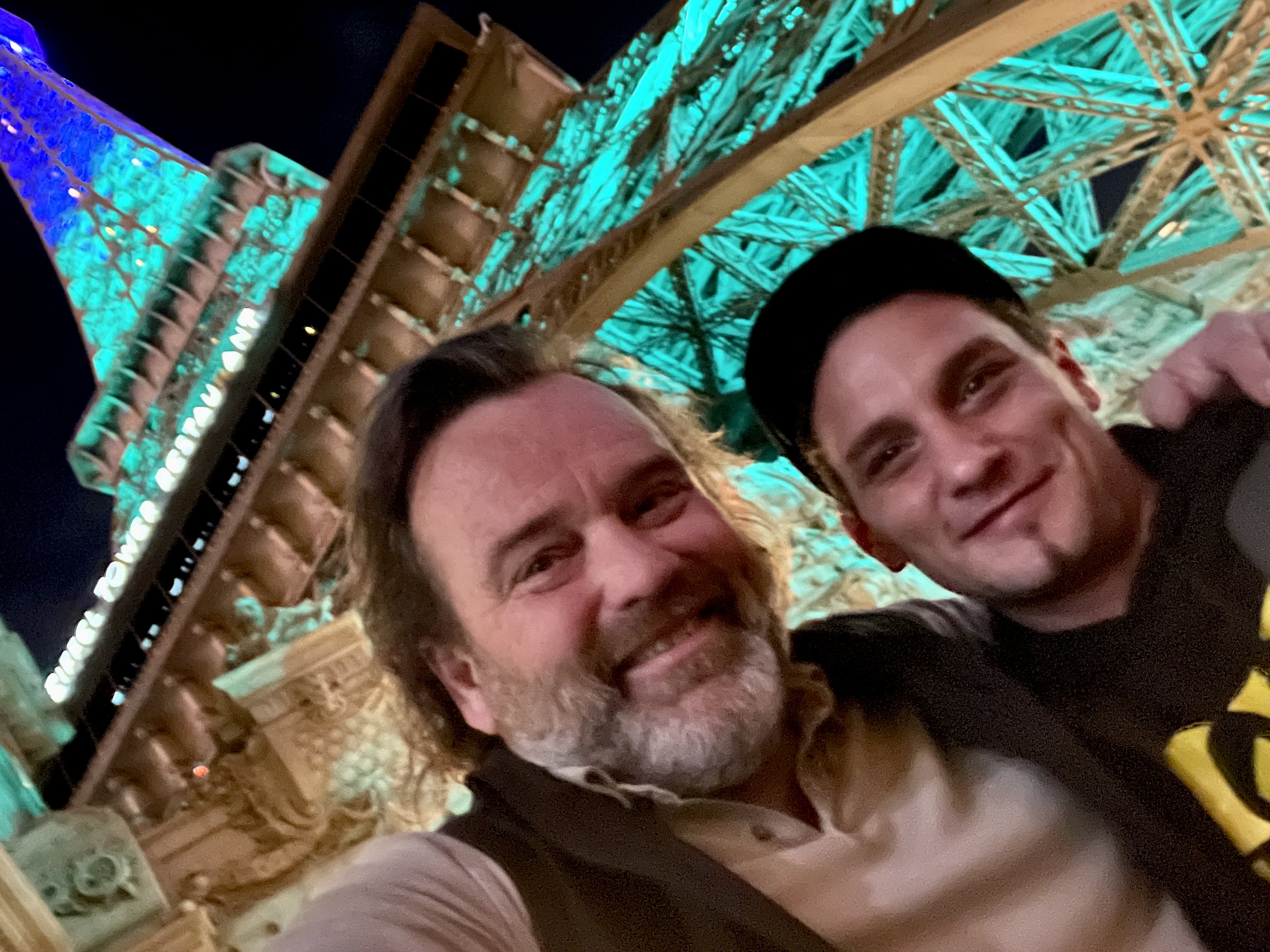 Yo @saffisara, check this shit out!!!
Witty & thedamus in Vegas!
After dins we headed into the casino at Parisienne and got busy. Everyone kind of spread out a bit and played their own stuff. I sat with D510 at a couple blackjack tables and lit up some more cash. Then, a little later, I found @summertooth and witty playing at the craps table. We all gathered round (I had never played craps before) and watched the spectacle. Tooth and witty we're having so much fun I joined in, and I am happy to say I went up 50% (which means I recovered some loss 😜) and played for like an hour or two! …I must add: it was really fucking fun to be a roller on a busy craps table!
The next day @dfinney, @brian.rrr and @enginewitty jetted out, but I was able to hook up with the remaining three for some drinks and laughs and to watch "that shitty band" lmfao at the Excalibur.
I'm still laughing about all the jokes about dfin's taco but will not repeat them here — although that would, of course, put the cherry on top!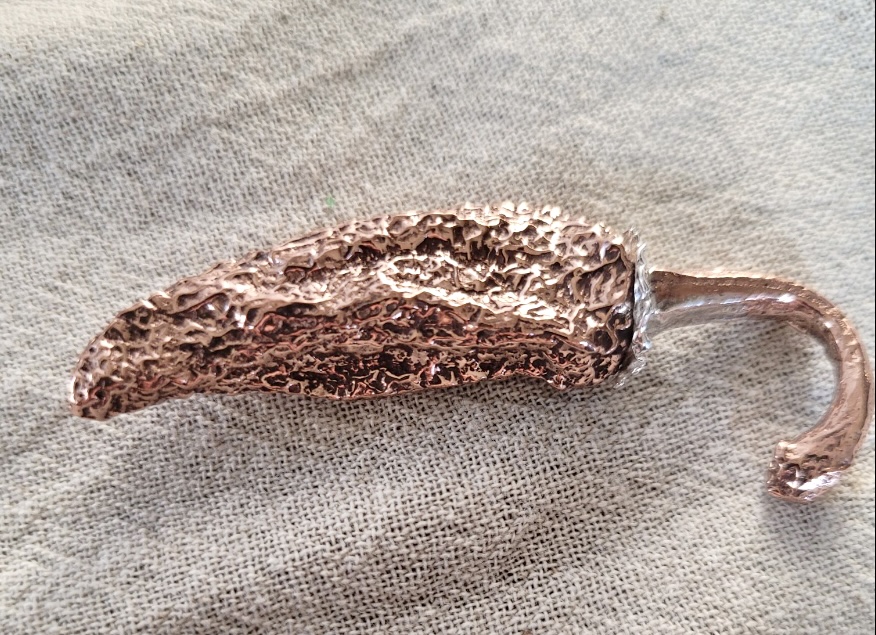 (Copper pepper, 999 silver stem) —> and that's just the… o never mind 😳😜🤣
Here's a couple other pics from the trip:
A view from my bedroom on night 2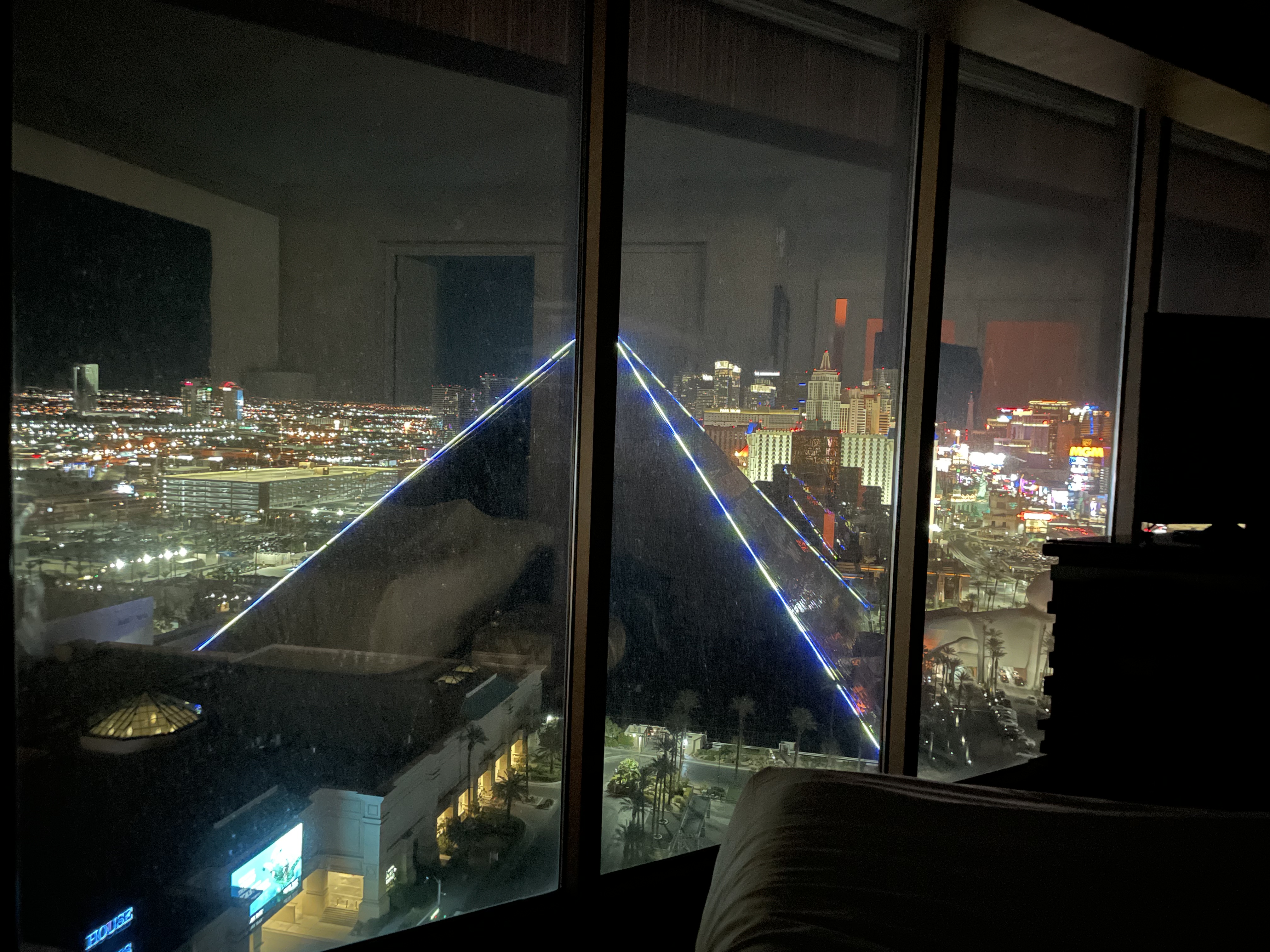 The "Vegas Sign" from our taxi coming back from getting our Covid tests (earlier today)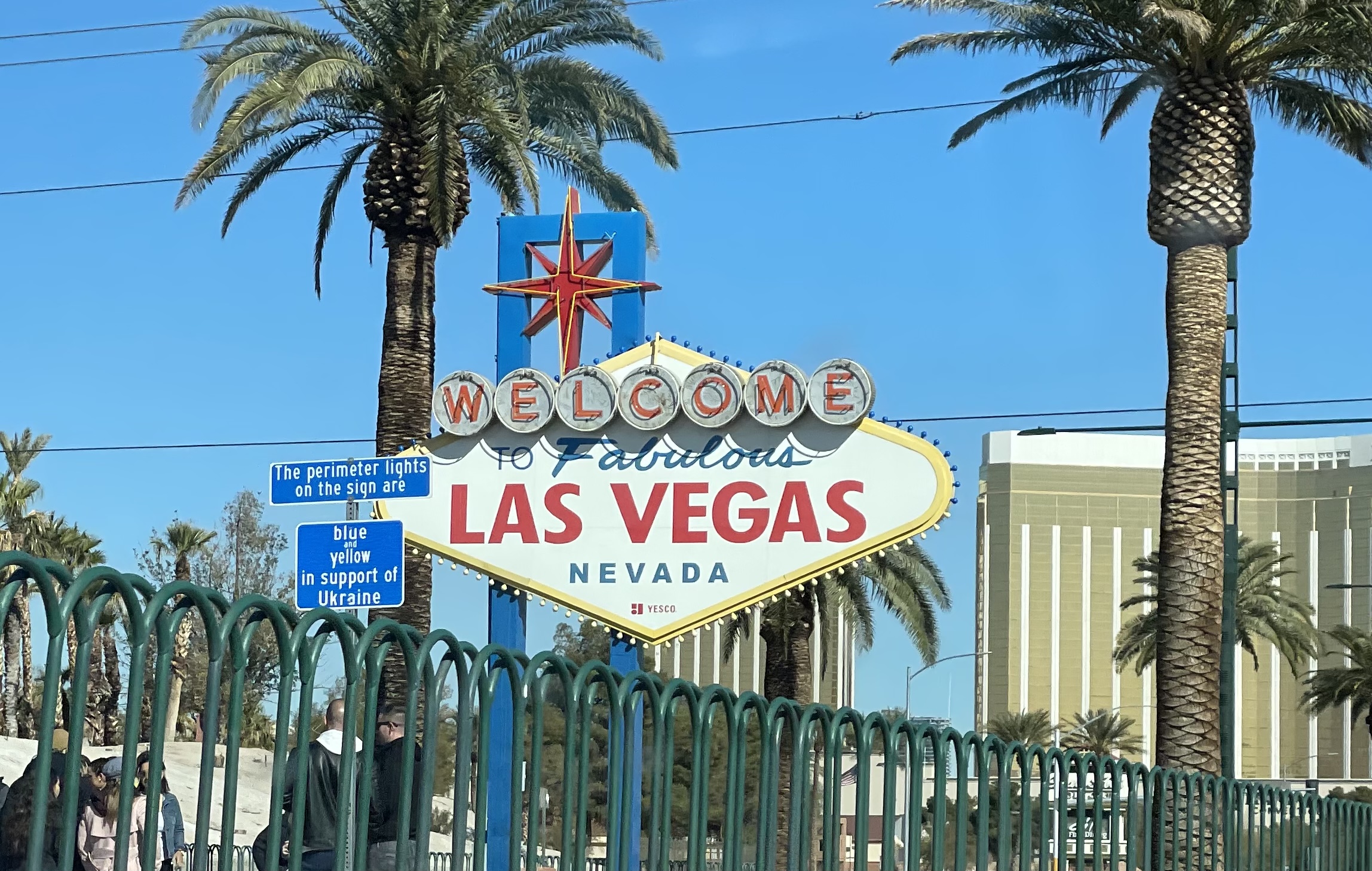 And here is an exact replica of @welshstacker's village — quite decent of them to put one here I'd say. Lmao 🤣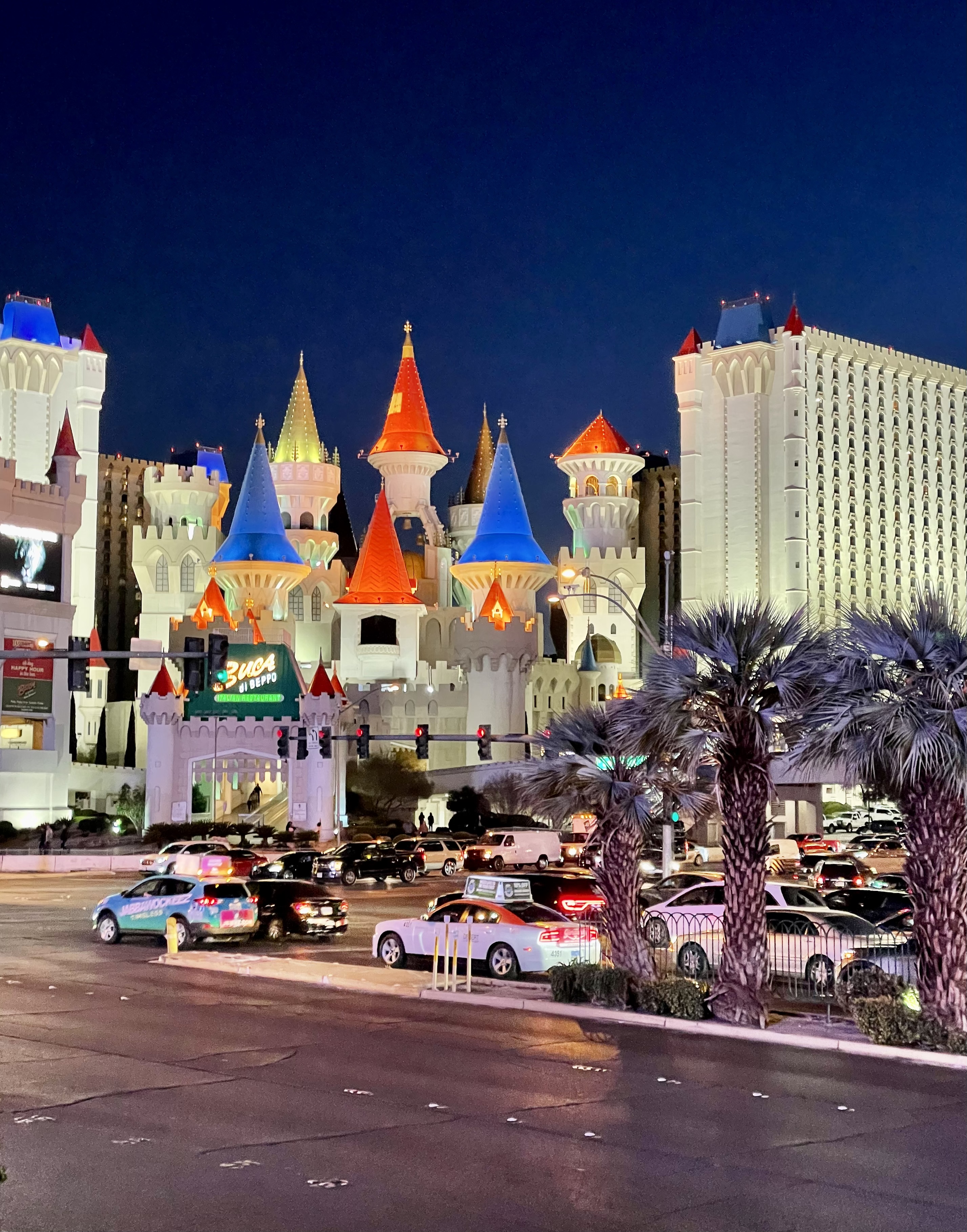 And finally, the wave pool and front court at Mandalay Bay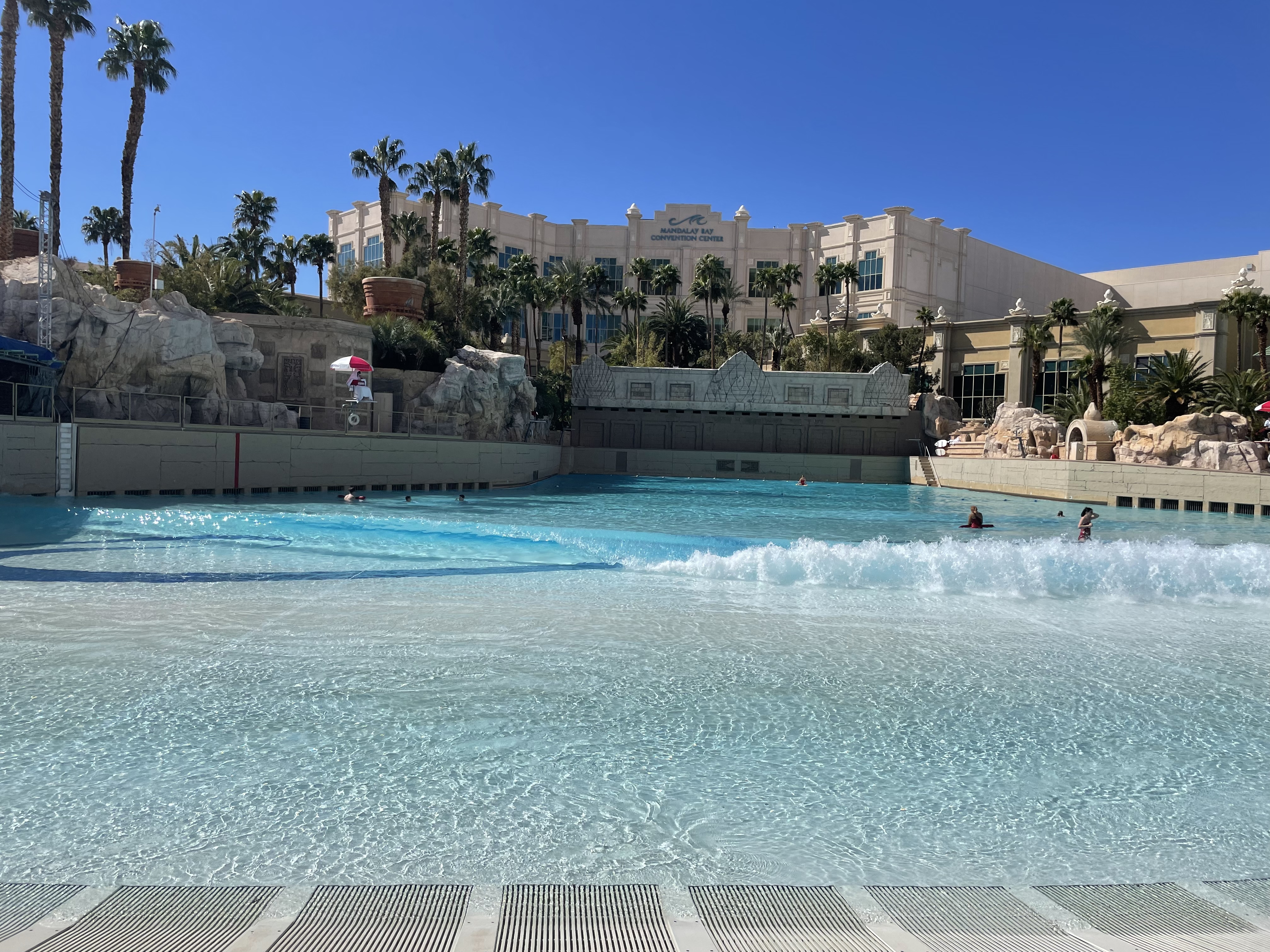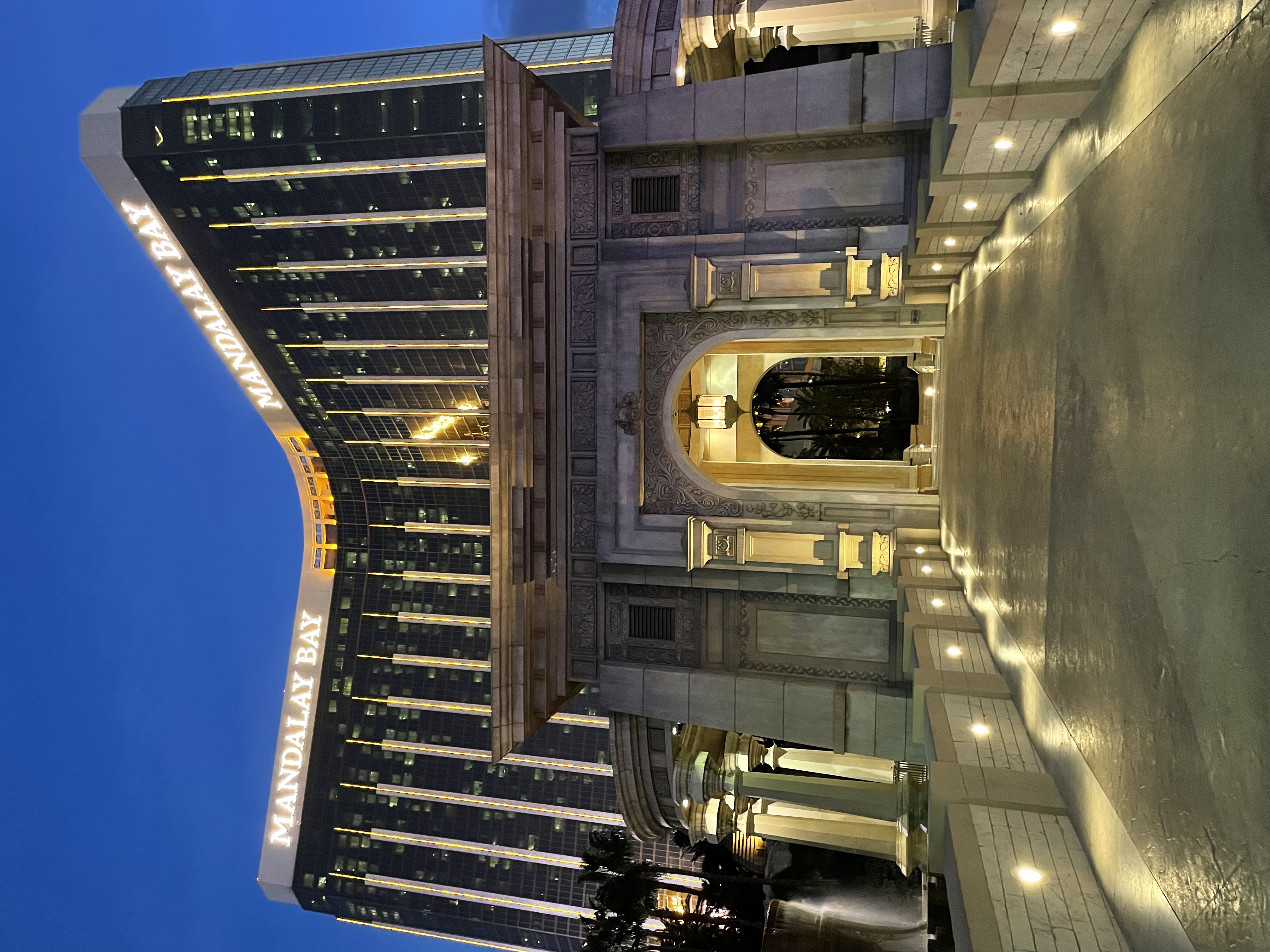 And just to leave it on a shiny note, here are some of the "presents" that were gifted amongst ourselves — I wish I had a pic of the awesome "grab-bags" Dfin put together.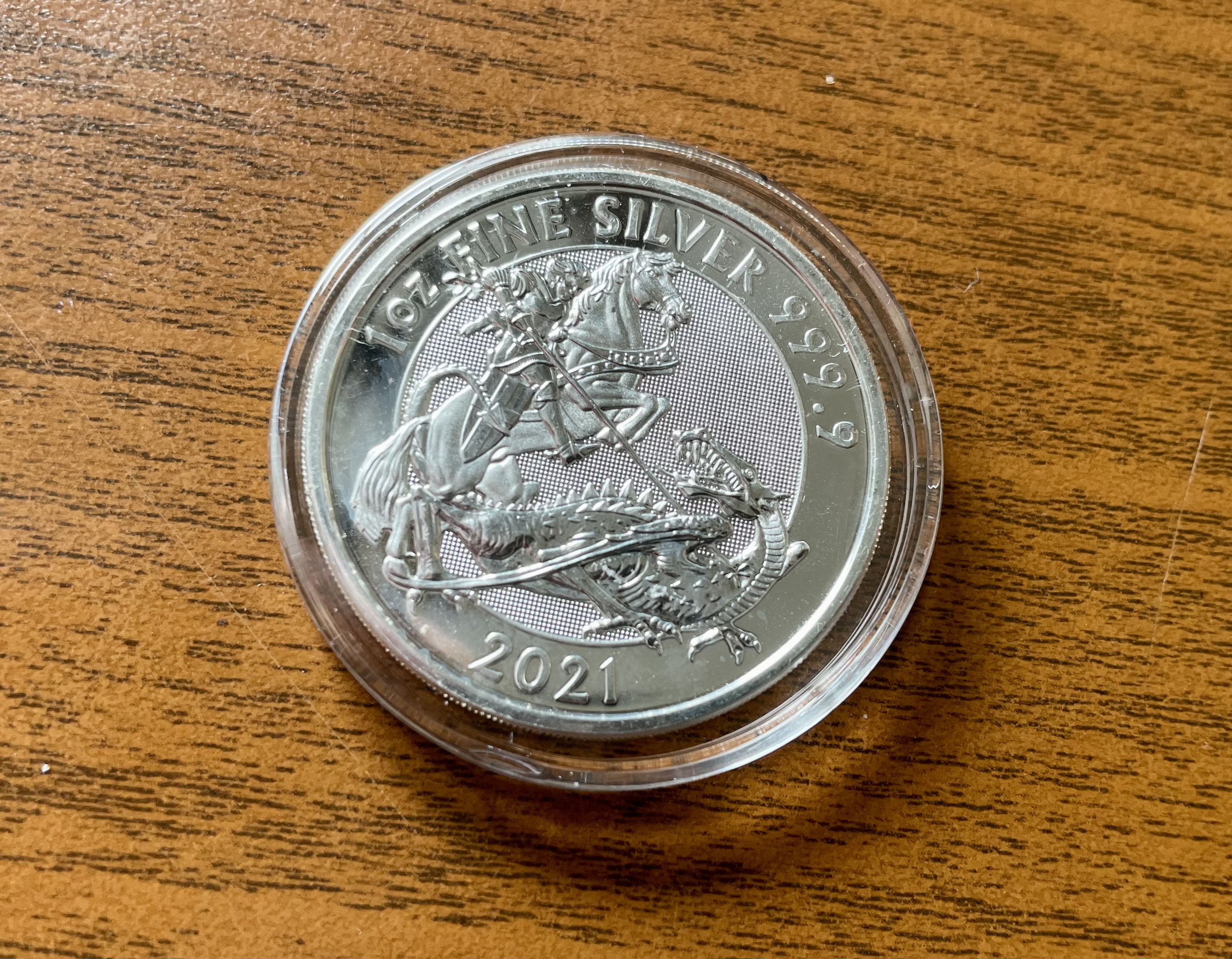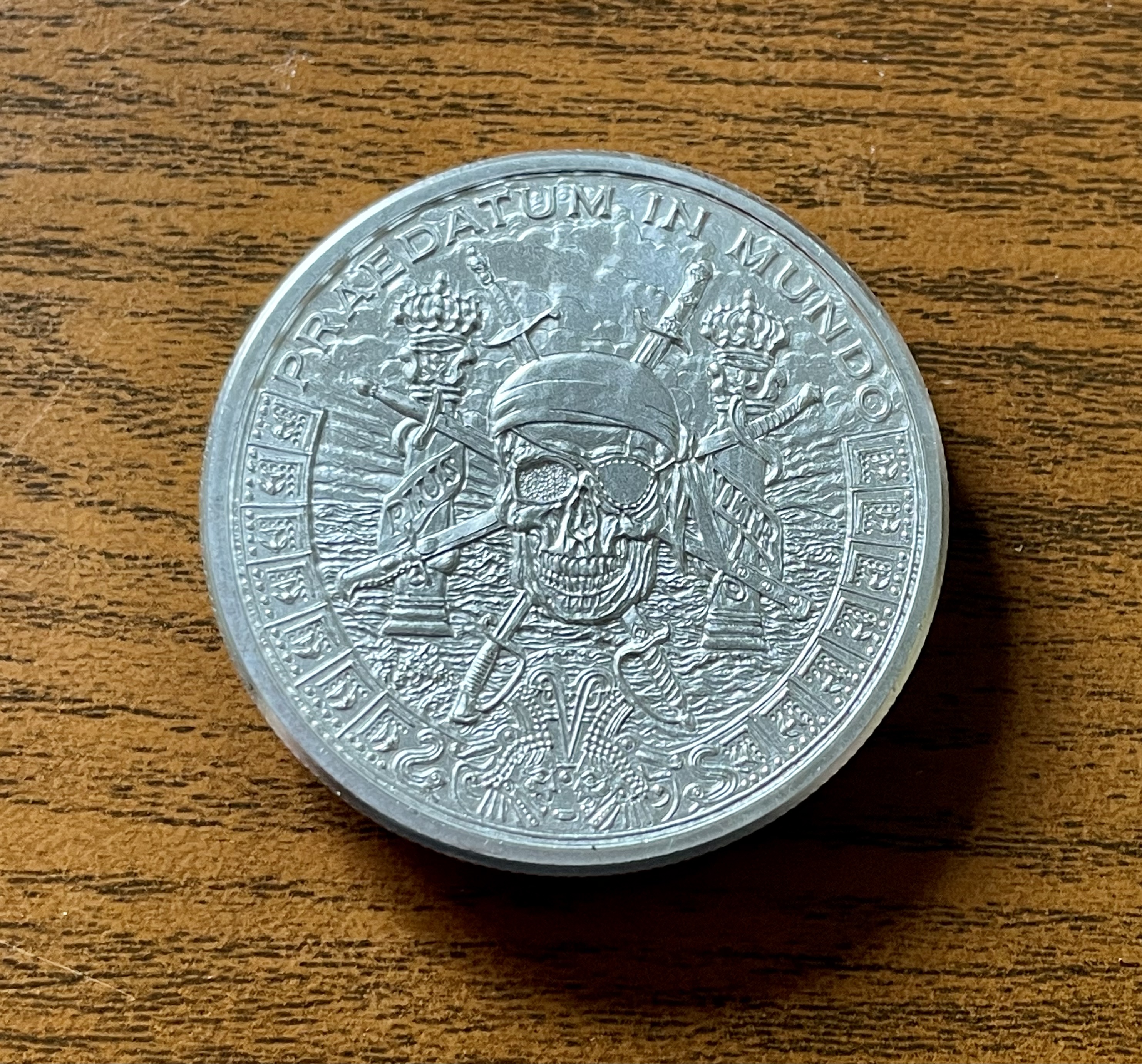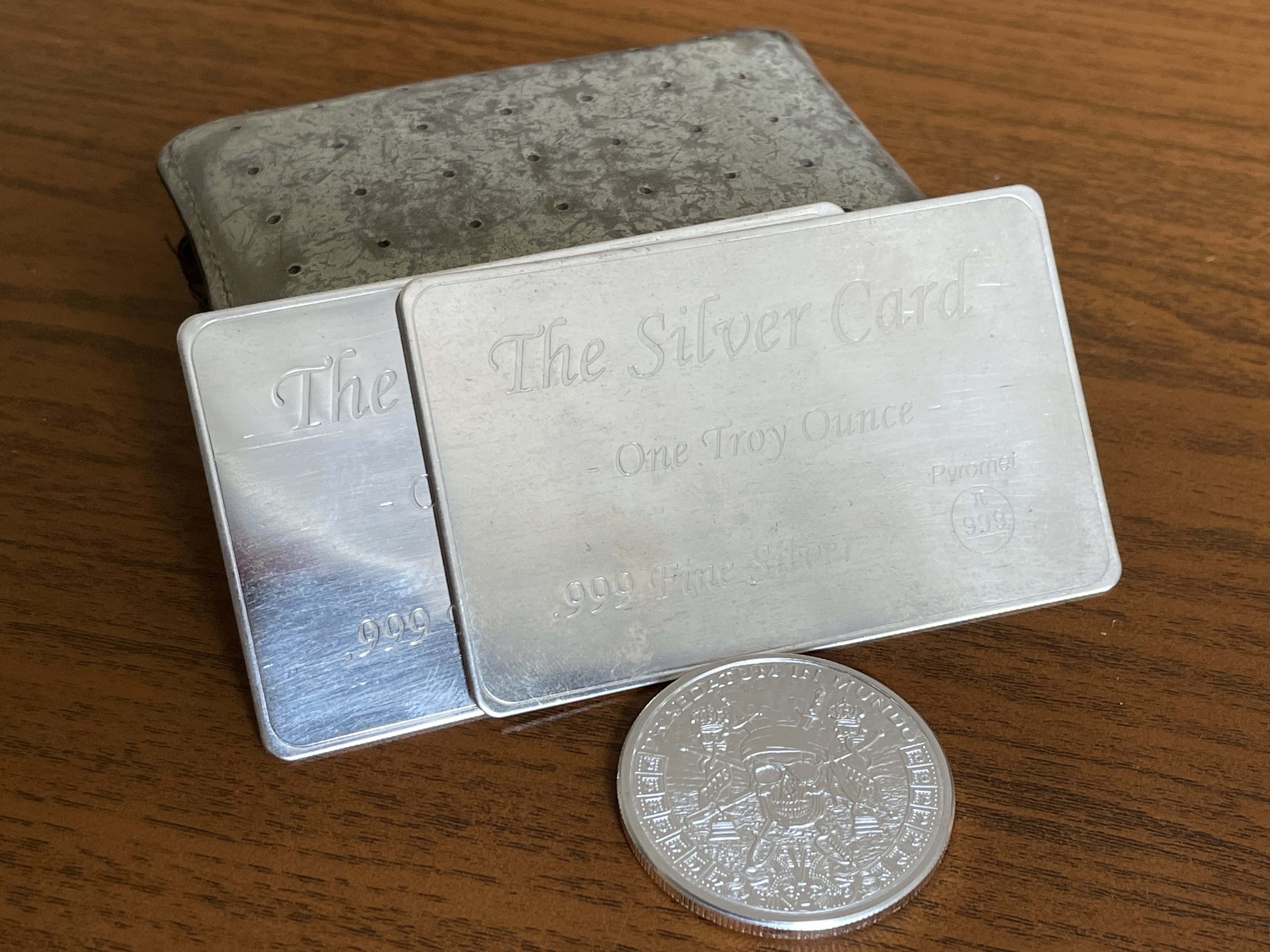 What a great bunch! Thanks friends!!!
I had a friggin' blast and look forward to the next time — Moo Ah Ha Ha Haaaaaaaa!!!
Cheers! from @thedamus
🎲 🎲 🎲 🎲🎲