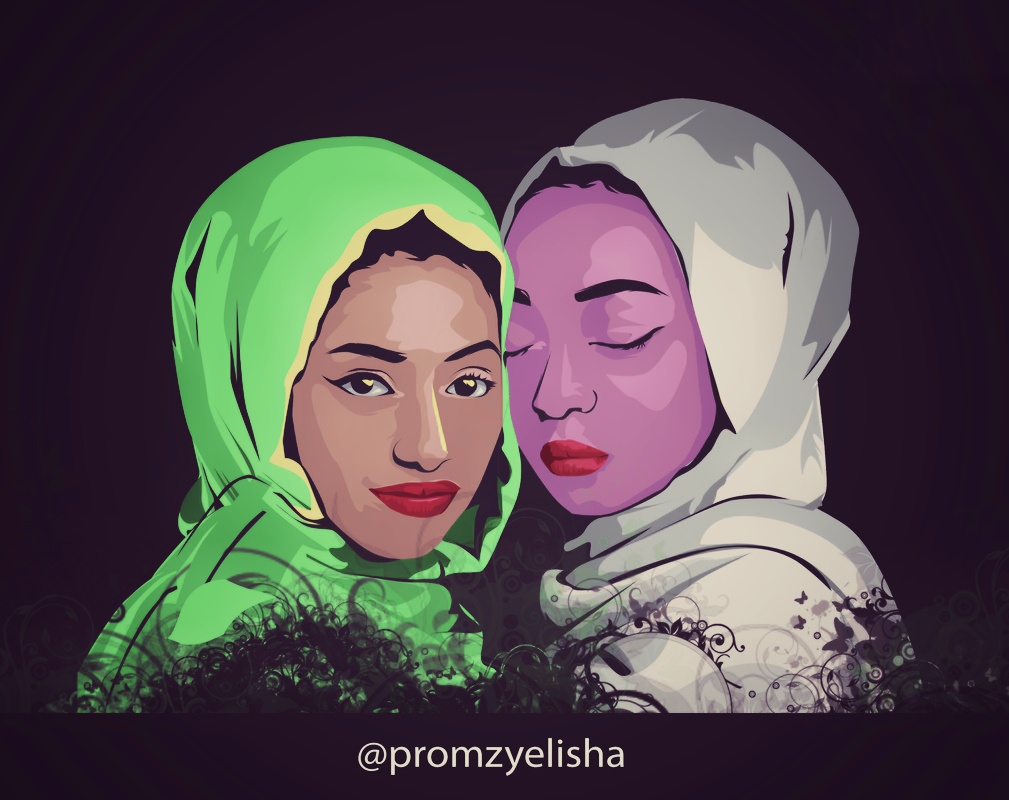 I am promzyelisha and I am an artist/photographer by heart and I will be sharing tons of ma creativity with y'ol.
Its another moment for my art series. For today, I couldn't get a proper title for this art, i was thinking of proximity. Forget it, i don't think thats a nice theme!!😀
Without wasting much time, today am gona drill you how how i achieved this digital work and the softwares i used. Artists use different softwares for their creative exploration depending on the ones they are conversant with and the nature of the art itself. It could be zbrush, corelpainter, sketchbook, photoshop, corel draw, illustrator and more click here to know more about these softwares. But ama fan of adobe illustrator and photoshop.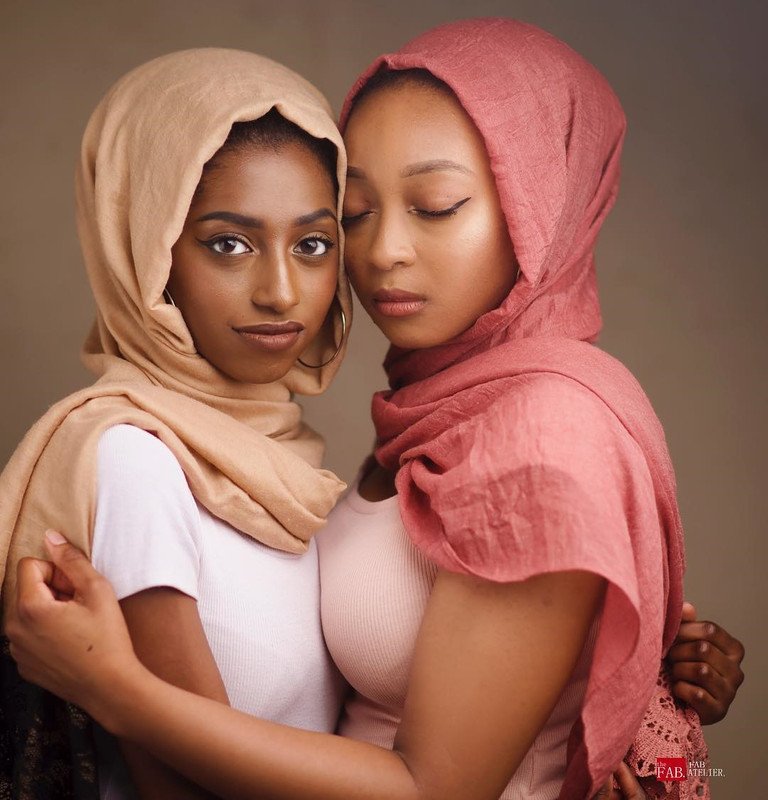 Here is the reference photo i picked from instagram, though i cannot place the user i think @Fab. Source:Instagram
The makeover illustration i posted earlier is quite similar to this one. Where the art Itself is a bit different from the reference image( ie some elements have been added and subtracted). leme not bore you with all the grammer.
Step one:
Get a reference photo and make a sketch/outline from it or make an imaginative sketch.
Step two:
Start adding the details, artists have different ways of approaching their works, follow the procedures you are conversant with. I start by creating the eyes and brows and adding shades to it. Then slowly i migrate to the lips and hair before descending down the neck and body.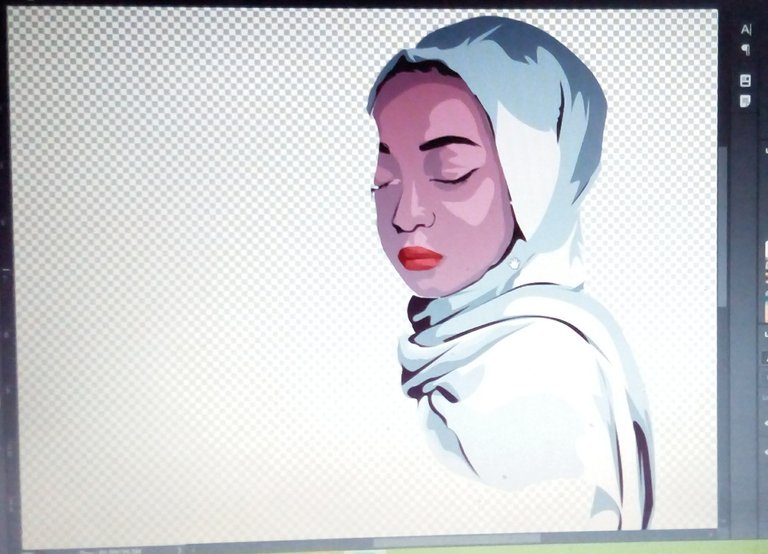 After working on the first lady, i moved to the other lady. As i kept turning my mouse around and nodding to the cool music from my earphone, the face became visble!!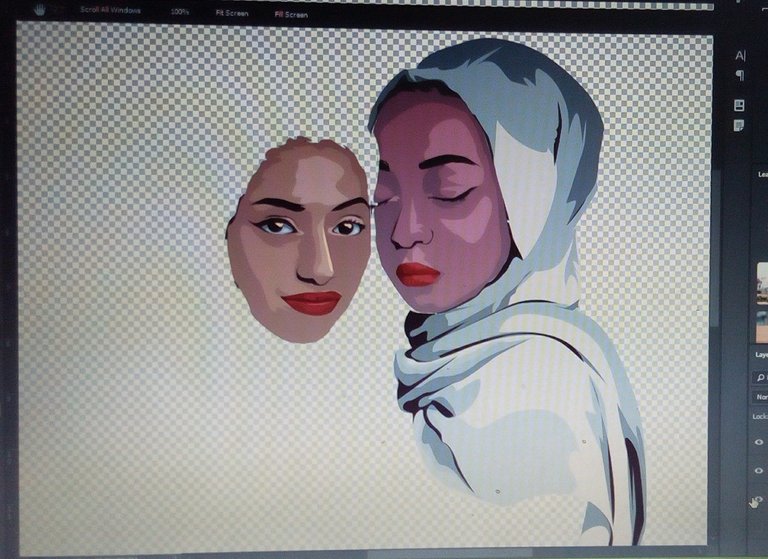 I also worked on her hijah(a piece of cloth that covers both the hair and neck) while paying close attention to light and shade(ie flow of tones from the darkest part to the lightest part)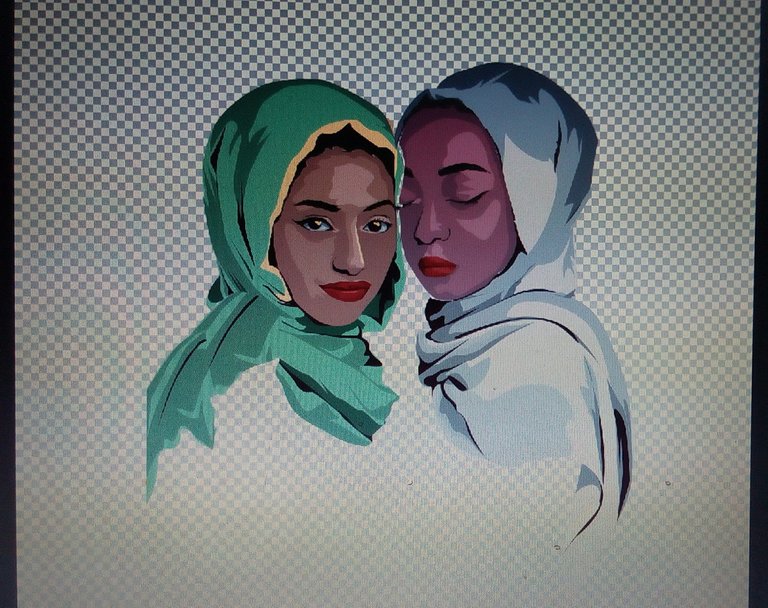 Boom! The illustartion was 80% done and i was left with just the background. I needed the backgroun to be plan and simple with a touch of flower effects. So i first of all filled the background with a plain colour= dark purple.
I needed a calm colour for the background and dark purple was the perfect complement.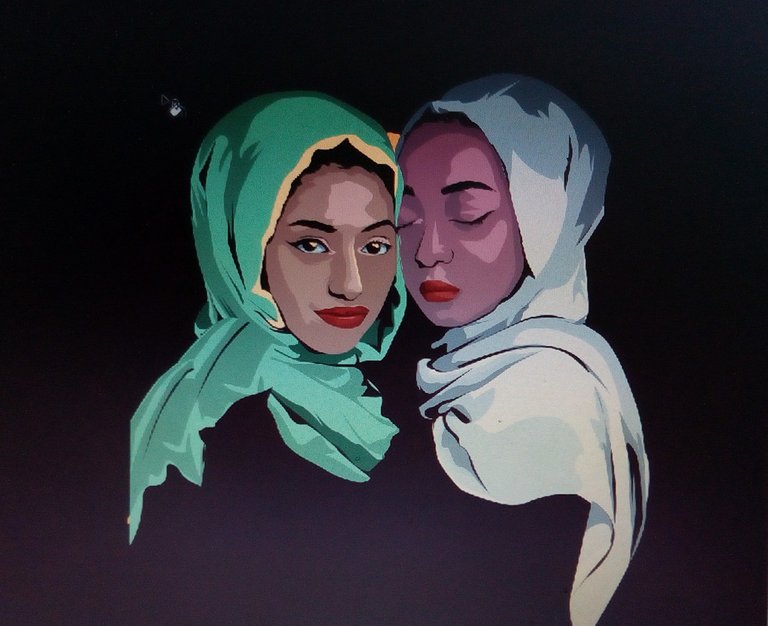 Finally, here is what the finished work looked like this!!😍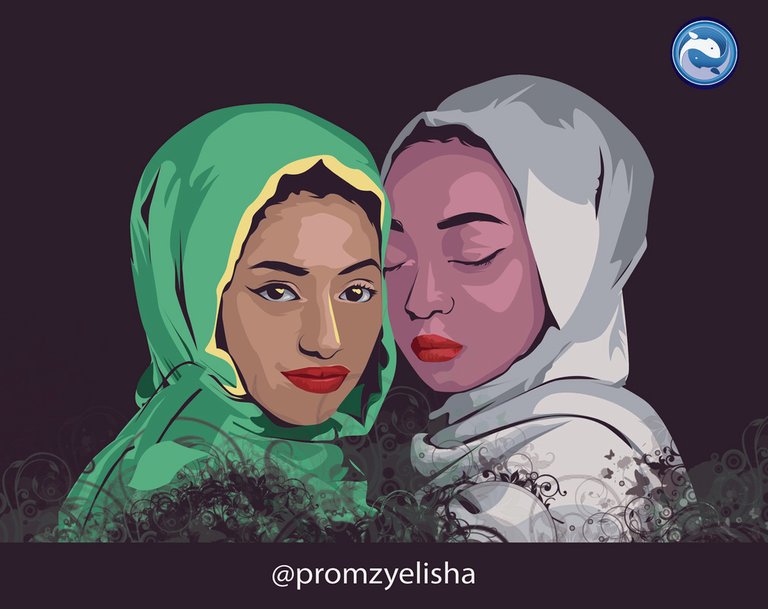 I hope you every bit of it.....drop ya questions and crictisms below, am open to all.