❝Is attempting the impossible as possible is performed❞
• Henry Barbusse •
---
¡Greetings, steemianos!
First of all, I apologize for my absence for almost a month. I have had many difficulties to draw, because my hands tremble too much and that has limited me to the moment of drawing the sketch. However, thanks to an "intense treatment" of folic acid, my pulse has improved markedly and that is why I have been able to draw again. Today with much enthusiasm, I share with you a colorful and animated drawing of "Harry Potter with a Golden Snitch", the third and smallest ball used in the Quidditch game of this magical saga. For some time I wanted to make this drawing and when finally my pulse improved a little, ¡Do not hesitate to take my pencil and start drawing!... I hope you enjoy this post and of course, the next, inviting you to have a lot perseverance and above all PATIENCE before any adversity.
---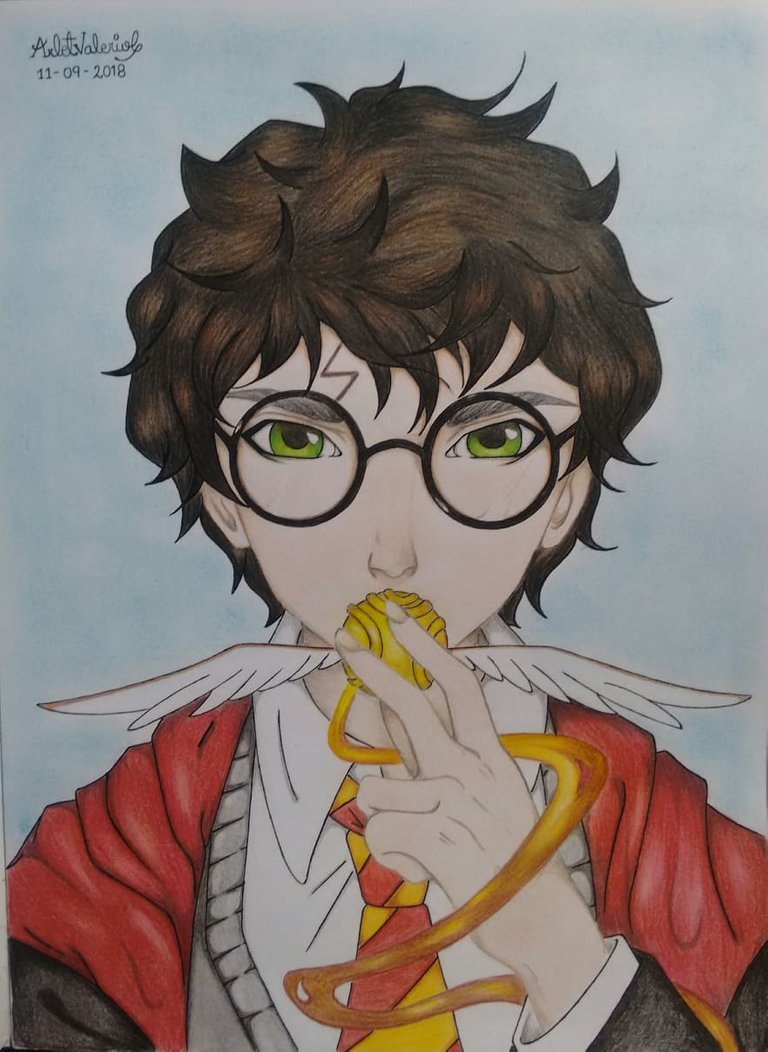 ---
⚡ Sketch and Outline ⚡
As in all my drawings, I first made a pencil sketch of the elements that would make up the drawing in general. In this case, I drew to Harry Potter holding a Golden Snitch and pressing it to his mouth, because Harry in his first Quidditch game "caught" her with his mouth. Once the sketch was finished, I outlined a large part of it with a black marker 0.7 mm, except for the eyes, for which I used a marker of 0.5 mm. (✿◠‿◠)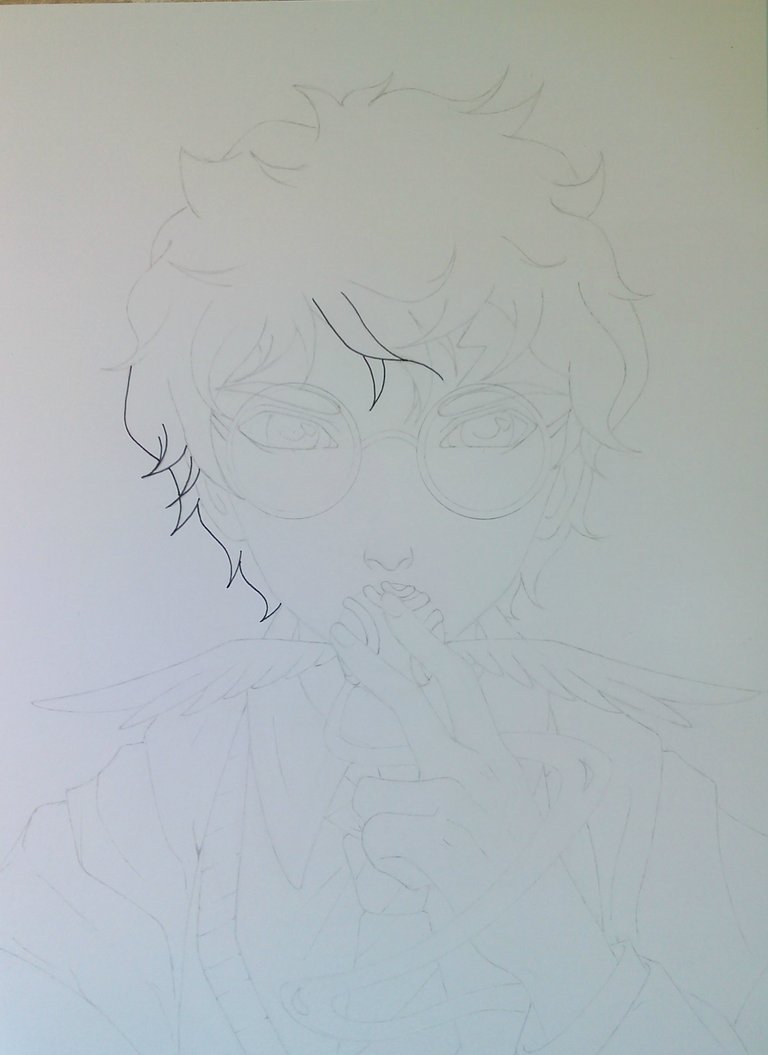 ---
⚡ Colored ⚡
Before the delineation of the eyes and lenses, I used a flesh and brown color to color the skin of this character and then I colored the hair and all the elements that make up the face of it. (。>﹏<。)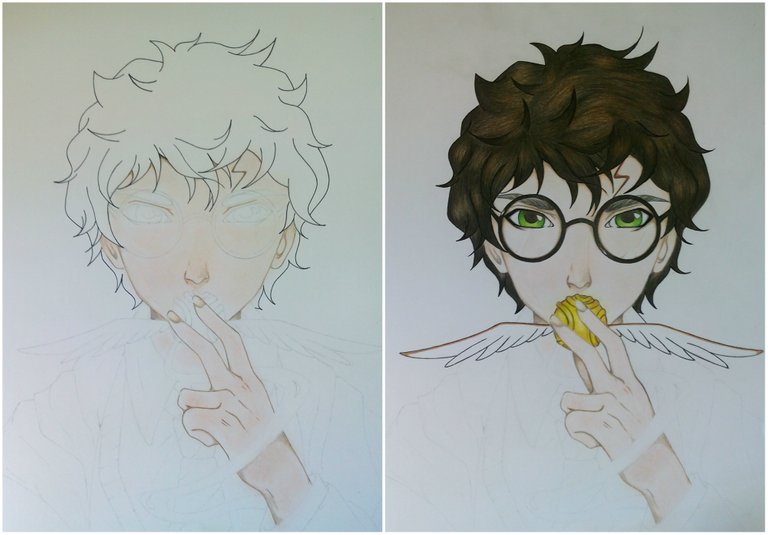 ---
When I had already colored much of the drawing, I noticed a terrible mistake... (。ŏ﹏ŏ) Harry's scar, he had drawn it from the wrong side. (ಥ﹏ಥ) So to correct it, I drew a strand over the scar and drew it from the other side. Subsequently, I finished coloring the drawing.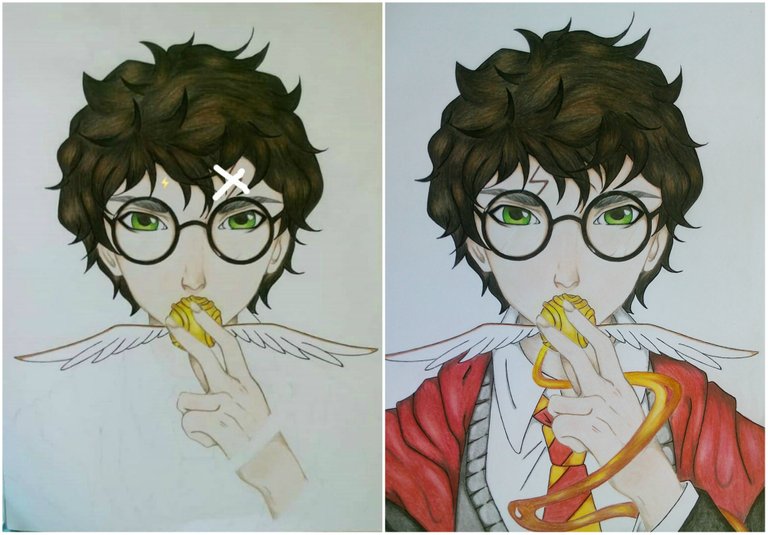 ---
⚡ Finished Drawing ⚡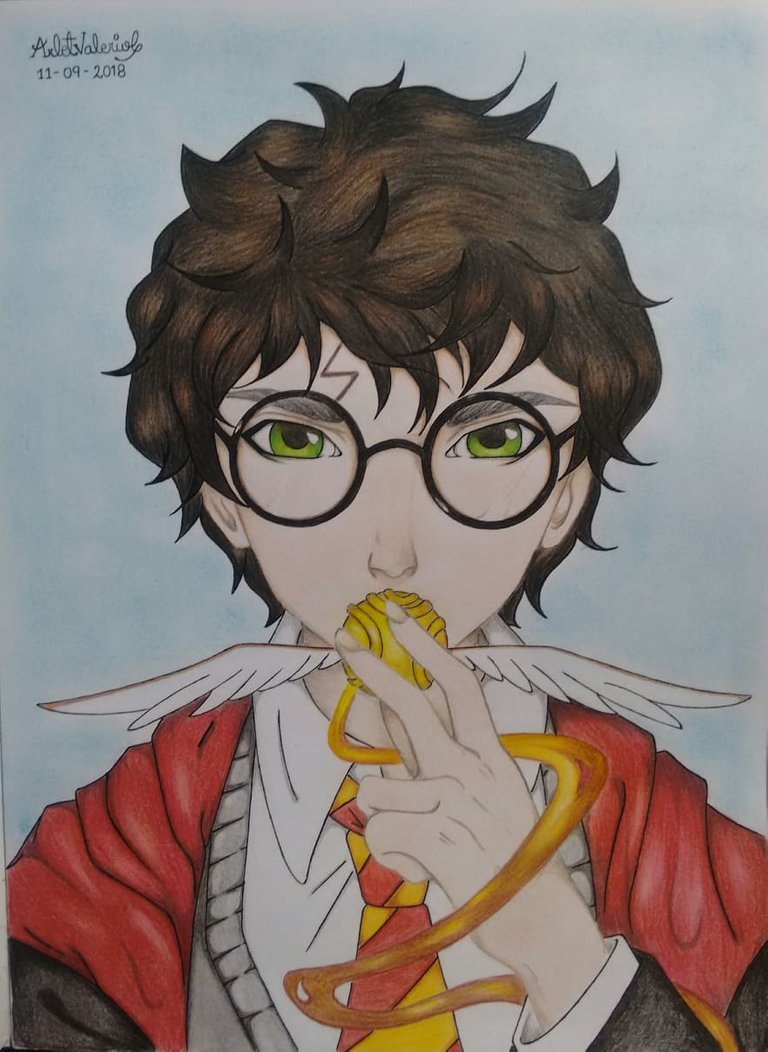 ---
✎ Drawing Details ✐
✤ Materials
Graphite pencil 2B
Colored pencils
Marker 0.7 mm and 0.5 mm
Black Ballpoint
• • •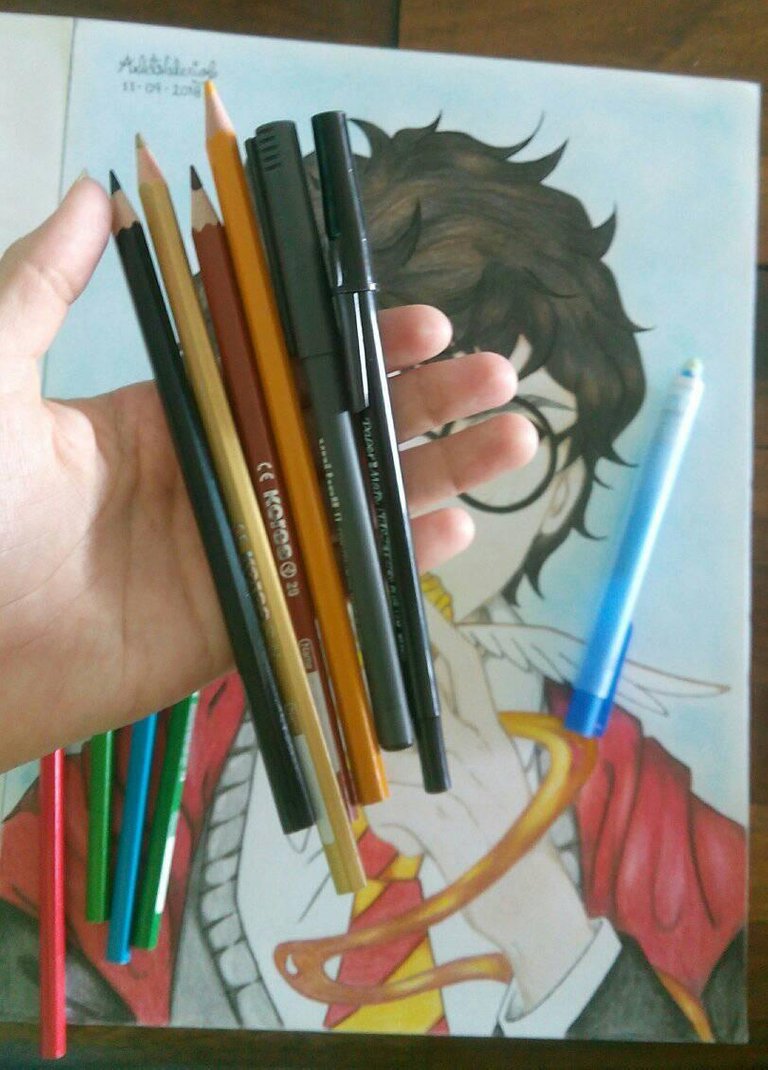 • • •
Thank you very much for reading my post. If you liked it, I hope you can support me with a comment, suggestion, retest or your valuable vote. It would help me a lot. Without further ado, I say goodbye and wish you a good day.

---
If you want to use my ArtWork, don't forget credit me



This work is licensed under a Creative Commons Attribution 4.0
International Licens

Previous Post
Spanish Version