Have you noticed that I'm really active on steemit nowadays? I mean reaaaally active, especially in posting art-related blogs. It's because of the people who find my artworks good or even great. It's because of the people who appreciate them and criticize them. They give me excitement and made me more enthusiastic about arts.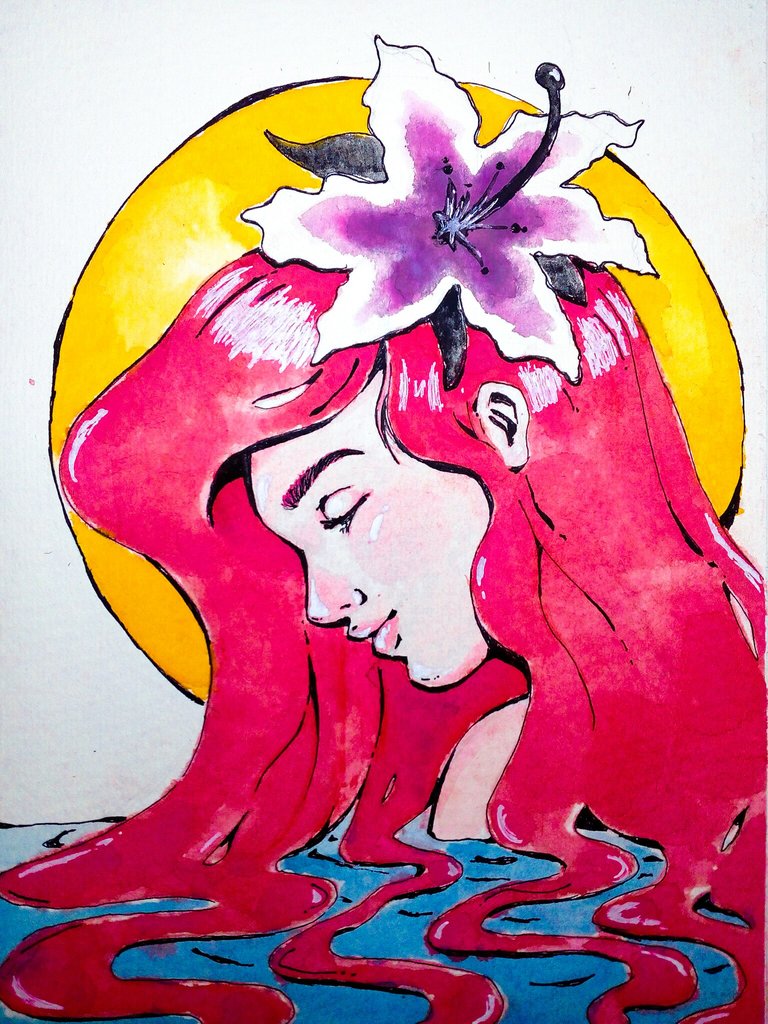 This today's achievement! It's a portrait of one of my favorite Disney princesses, Ariel, the little mermaid. So, again, as I was scrolling through my instagram feed, I stumbled upon a watercolor portrait of this Disney character and I just fell in love with it, and I decided to make my own version of it .
I love Disney princesses. Since I was a kid, I've always looked up to these princesses not just because they are princesses but also because THEY SING! You know how much I love to sing. So without further ado, may I present you the materials and process.
Materials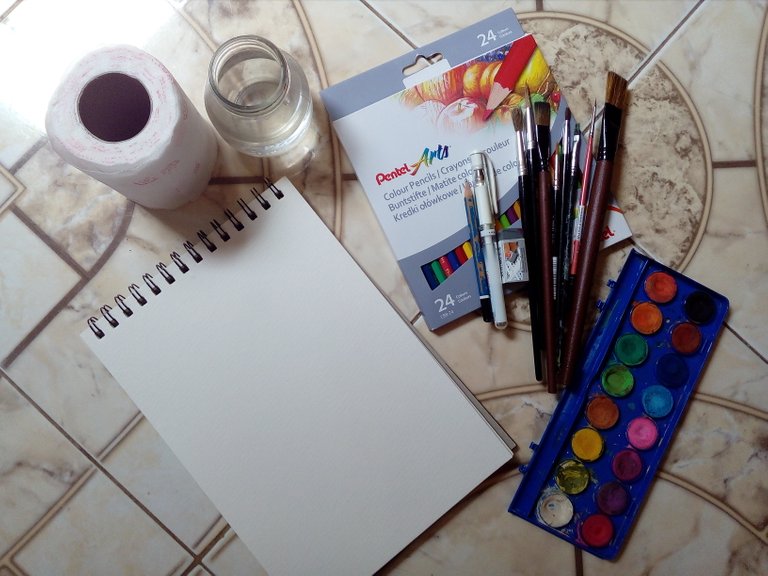 All photos are mine and I used my Oppo A37 in taking these pictures. And the materials that I used were:
✔️ Pentel Arts Color Pencils
✔️ White Pen
✔️ Water
✔️ Tissue
✔️ Watercolor set
✔️ Paintbrushes
✔️ Eraser
✔️ HB Staedtler pencil
✔️ Berkeley watercolor pad
✔️ 0.3 Fine Tech Pen
Process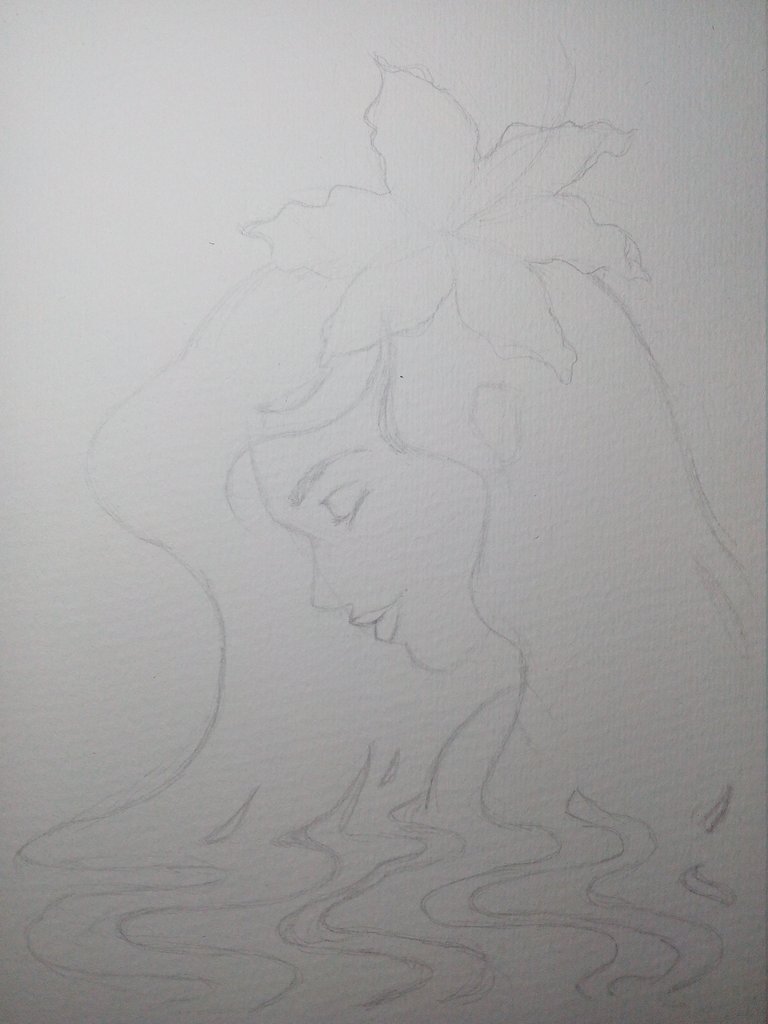 I did the sketch.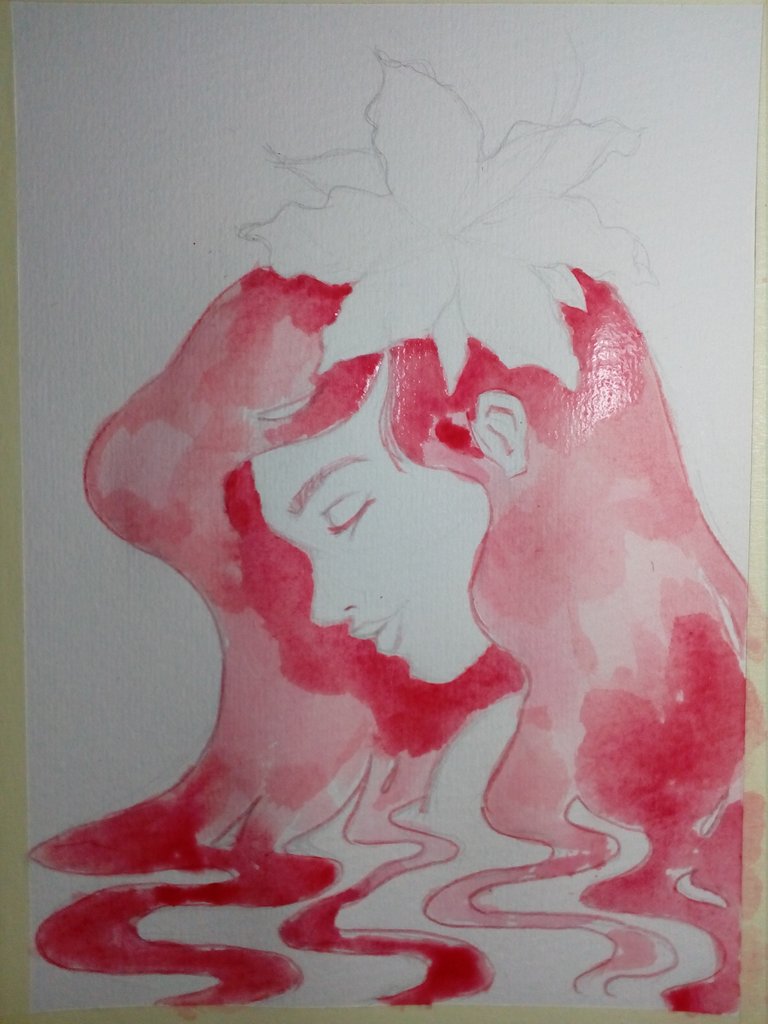 Then I applied color to her hair and then I let it dry. Usually I apply color on the skin first. I don't know why I started applying on the hair.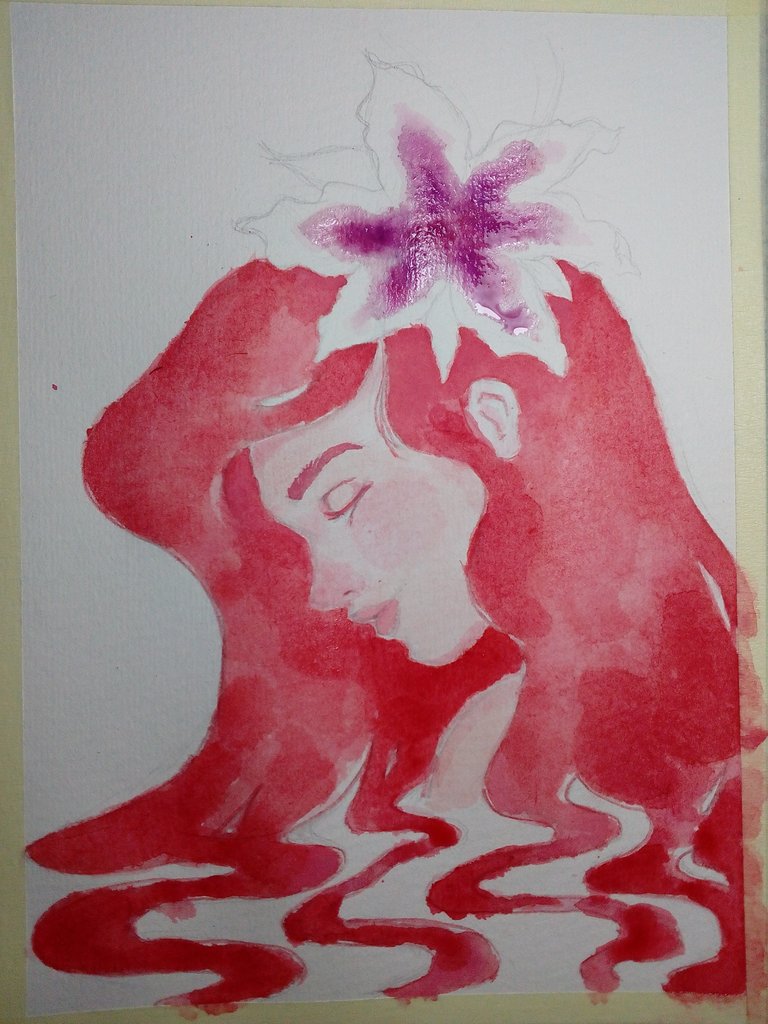 Next, I started to apply colors on the flowers and on her skin and added some details like the eyelid, the lashes, and the eyebrow. I also did some layering on her hair.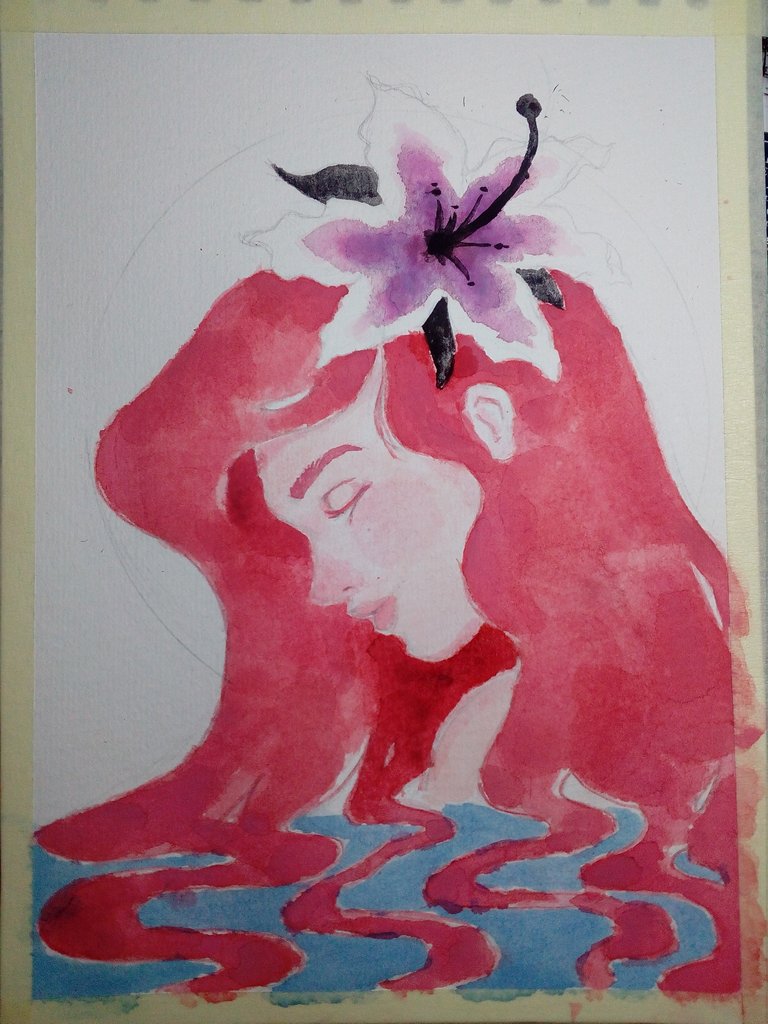 Then applied color to the leaves, the stamens, and the pistil of the flower. Also, I painted the water blue.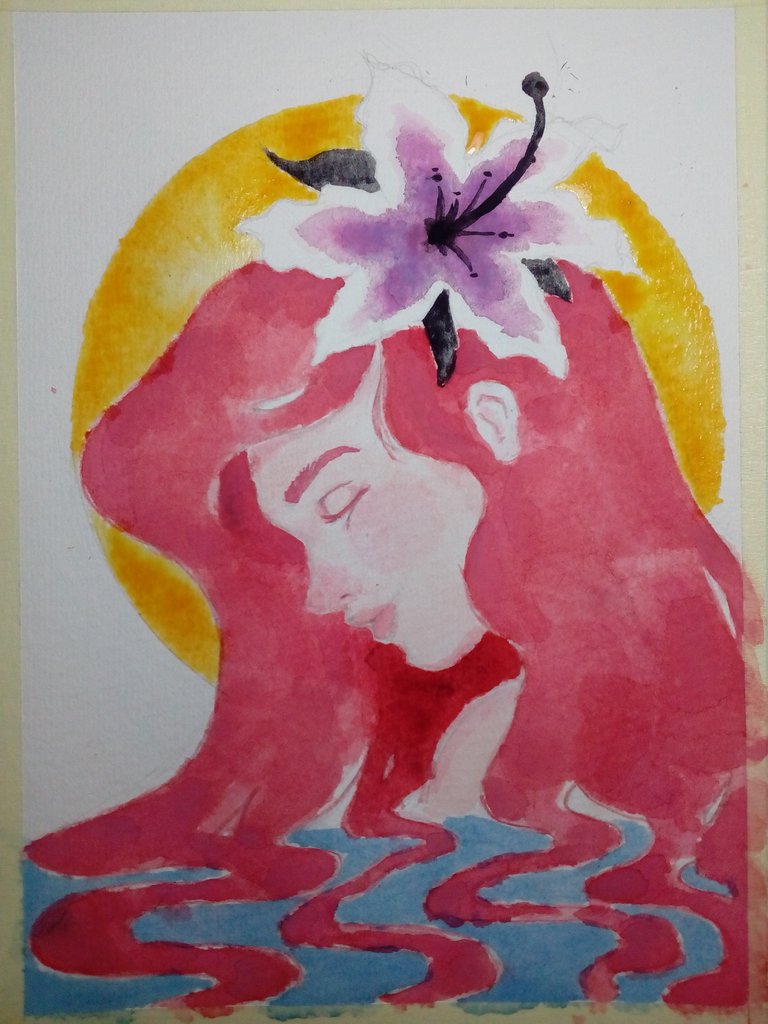 Then added the background.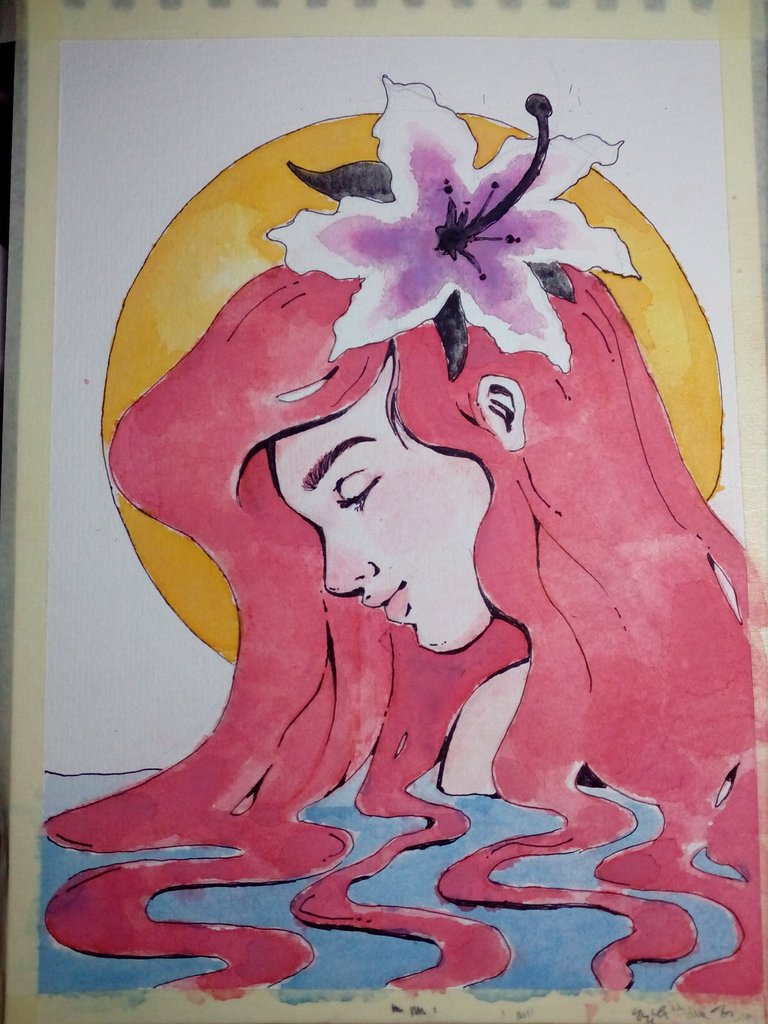 And yes! Line art! I love doing this because it gives life to the subject.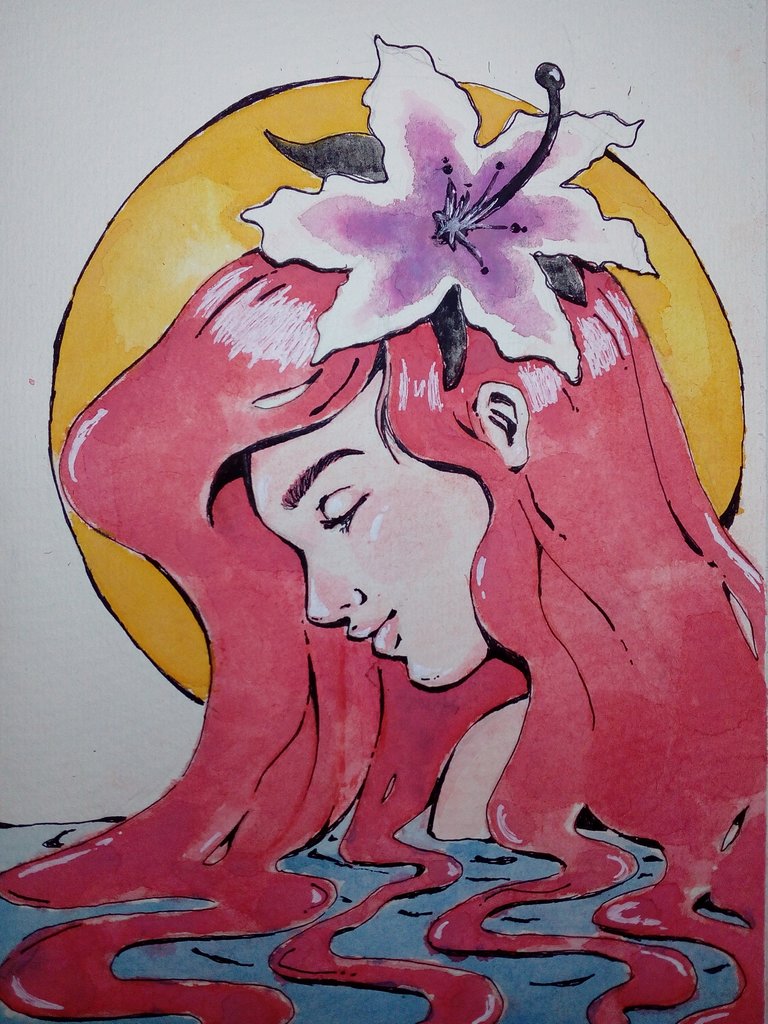 Then highlighting! And, I'm done.
GIF of the process

I made this GIF in giphy.com. Link to my GIF in giphy.
Final Product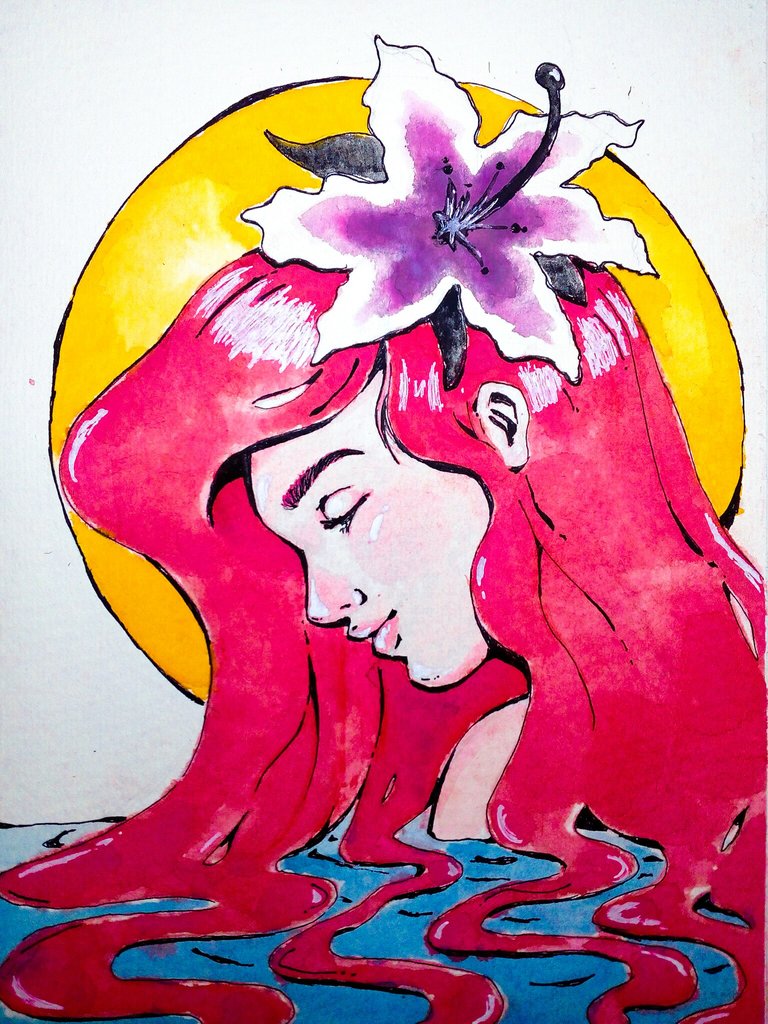 Photo edited in Adobe Lightroom CC
I will gladly accept criticism so that I may apply it on my next artworks and be able to improve myself. Thank you so much. I hope you guys like it. 😊 That would be all, my fellow steemians. Follow me for more content. Keep on steeming! 😊💕
xoxo,
@kwenkwennnn
My recent artworks:
ART EXPLOSION WEEK 42: NO THEME | Purple Mermaid (An Entry)
#ULOG: I Took Part in a #DrawThisInYourStyleChallenge
Noticing My Improvement In Painting (Artwork #18) | A Step-by-step Illustration

This work is licensed under a Creative Commons Attribution 4.0 International License.