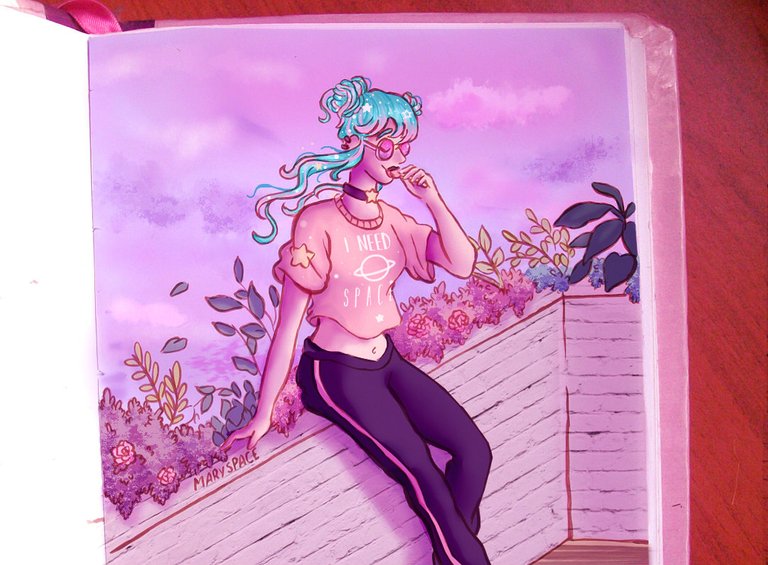 Hello everyone welcome to my space!
I know that a long time had happened since #Drawthisinyourstyle was popular in the art community but I wanted to share my process of this one.
Let's start !
Just when I thought that I wouldn't participate in more drawings in this challenge, suddenly appears this beautiful piece...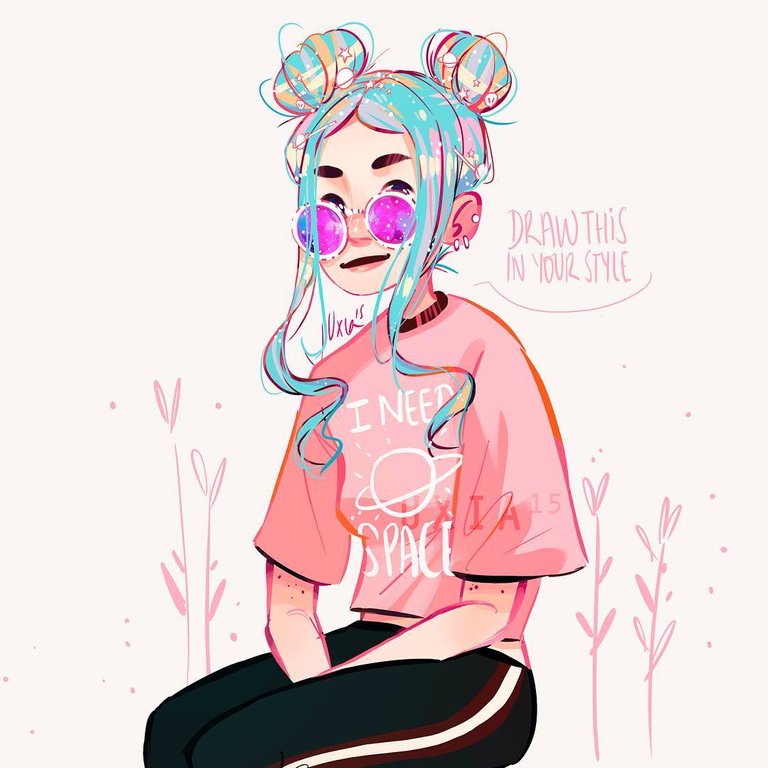 This drawing belogs to @uxia15
After the moment when I saw it, immediately wanted to start sketching it.
I had some trouble with the sketch of the pose that it was in my mind, mostly because the legs, seriously I really tried to make them seem decent at least, but it took me plenty of time drew them and felt satisfied with the result.
The next step was basically the lineart, I love brown lineart, I was really careful drawing every line.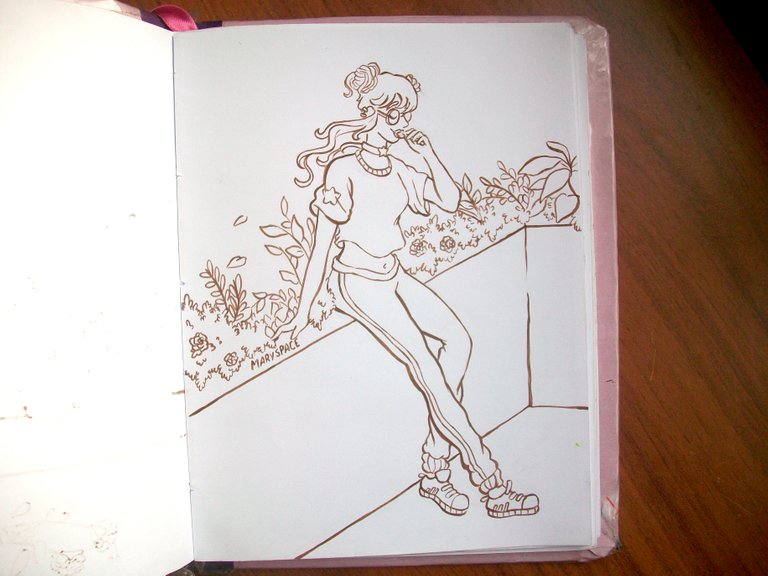 I took a photo to the draw (since scan it would be really messy), then I started to paint it with Paint Tool Sai.
The colors of the original one were soft and lovely, based on that fact I tried to combine it with pastel colors that i usually work on, the first step with the painting part was the base colors of the space girl.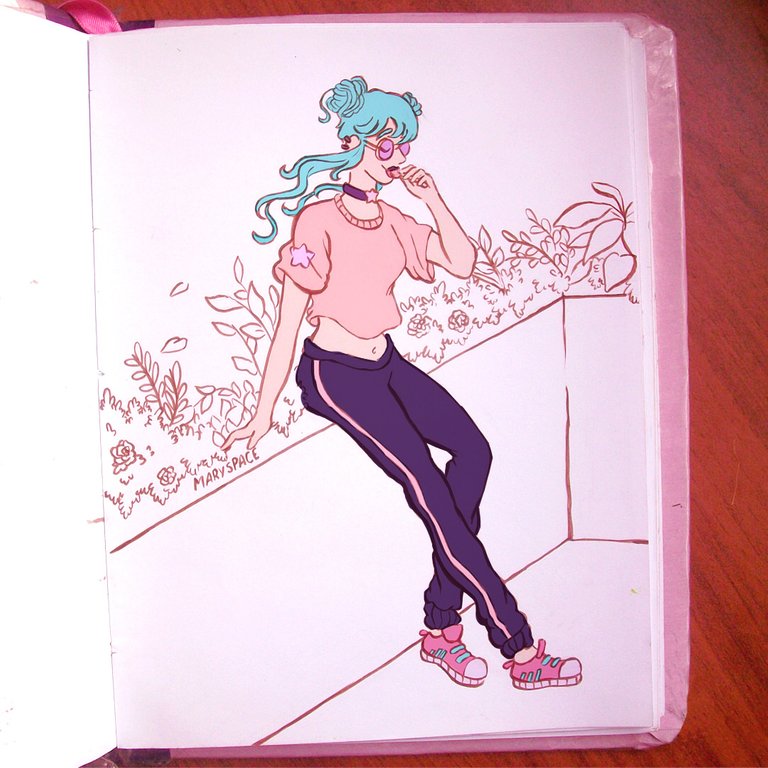 Later I added the base colors for the sky and the whole background, I'm a huge fan of dawns so I painted it like one, this part is really especial is relaxing and confortable, using some specials brushes for the clouds helped me to make it seem better.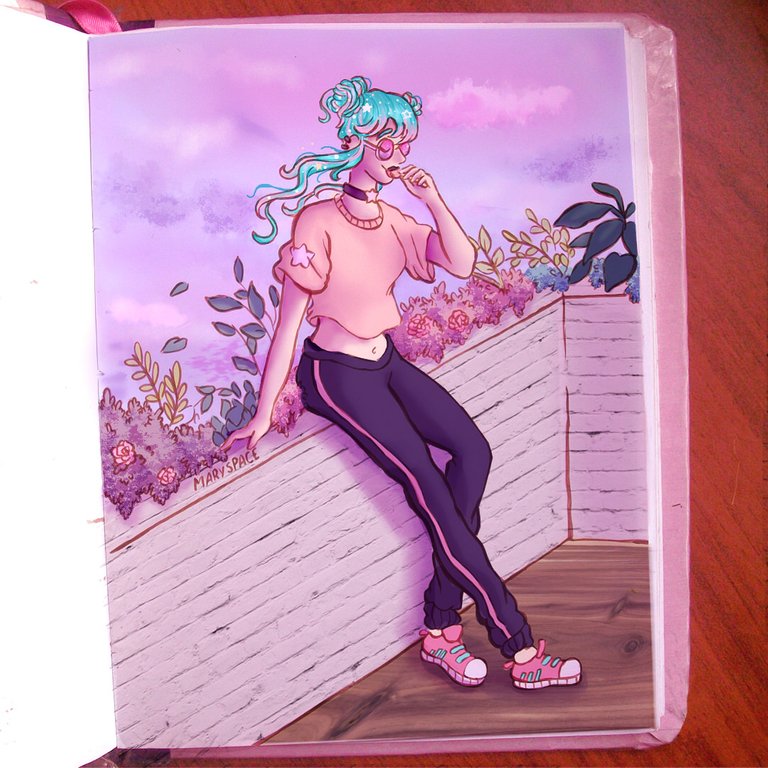 For the last part basically it was adding some lighting, shadows also some textures.
The Happy Ending
An interesting fact is that I never thought that the original artist could see my draw, but guess what.... SHE DID IT AND A WAS SO HAPPY AND EXCETED.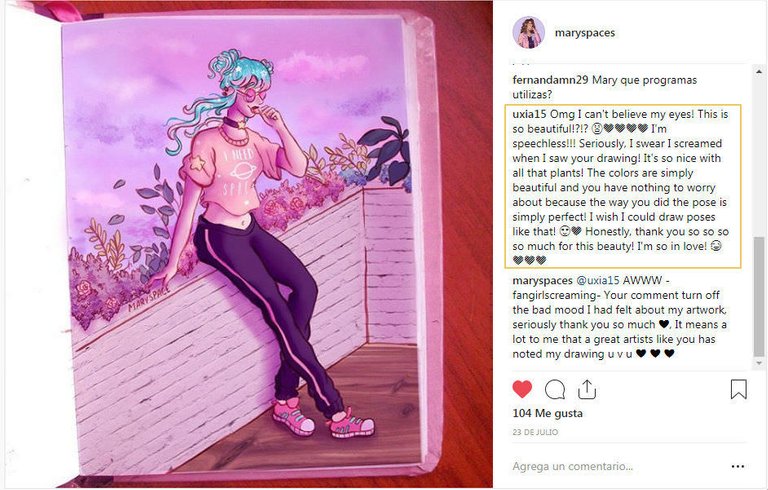 The comment she wrote in my photo was so lovely, motivated with a lot of hope, it made me felt that my whole effort totally worth it. She even shared it in her stories ❤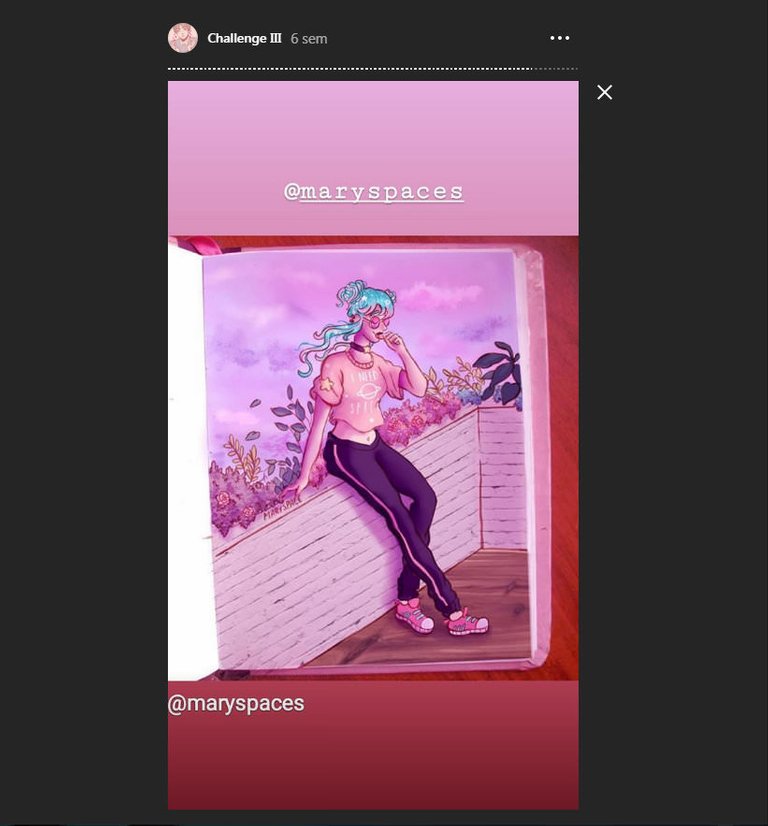 When I got supporting comments like this, it really helps me with my self-teem as an artist because I'm always thinking that I'm still not good enough and i need to practice more and more.
Sometimes you can help someone just expressing the positive elements or aspects of their artworks. Supporting each other we can create a better community day by day.
Thank you so much for reading!
❤See you in the next post!❤


Credits for decorating stuff:
Nerdy-pixel-girl
DiddyLyn
Yesirukey