Hello Steemians!
The other day New York City had a record 70 degree weather day! We enjoyed a great big blue sky and lot's of sunshine! It was a thrilling reprieve from the wintery cold and like many New Yorkers I made sure to get outside.
Finding myself downtown near Ground Zero, I decided to pop over to visit the reflecting pools set in the footprints of the former Twin Towers, designed by architect and artist Daniel Libeskind which are poignant and lovely, honoring the souls lost on September 11. They are meant to reflect absence and when you are standing there, you feel that mightily. The thirty foot waterfalls above each pool cascades an astounding 52,000 gallons of recycled water a minute. The gentle sound it produces is conducive to quiet reflection, and indeed one hardly notices the hustle and bustle of the city all around poised at the edge of either pool. Or under the awesome gaze of the famed 104 story One World Trade Center otherwise known as Freedom Tower. Surrounding each pool is a bronze parapet in which the names of everyone lost is inscribed, it is both heart-rending and beautiful. With similar poignancy, there is a tradition of placing a single white rose on the name of the person whose birthday it is and one can not help but get choked up. There are lovely white oak saplings, up to 400, planted in the surrounding pedestrian plaza, which offer a sense of new life growing at Ground Zero - it's wonderful how these newly planted trees dot the landscape and are reflected in the glass of the museum. In fact everywhere one looks at the memorial these little saplings rise up in a way that only mother nature can. It is altogether deeply moving!
Although, there is still construction ongoing from 2011, right next door is the Oculus, the new Trade Center transportation hub. It's open! And it's stunning! It was designed by Spanish architect Santiago Calatrava. We have nothing like it in New York City! It is an unusual, awe-inspiring place both inside and out though some liken it to a dinosaur carcass because it looks as if it has 'ribs' or even a Pokemon, but I don't see that. I do however love it and think it a marvelous architectural addition to NYC.
Just across the West Side highway, there is a fancy-pancy mall called Westfield World Trade that leads to a wonderful promenade overlooking to ever-rising skyline of New Jersey and, of course, the watery jewel of New York, the Hudson River. There, you can enjoy the lovely view or simply stroll along, some jog, and eat in the number of restaurants, many of which have lovely outdoor seating.
This area in downtown New York City is all new, built since 2001 and If you are ever here for a visit, I highly recommend the Memorial and Museum at Ground Zero, it is a stunning tribute, and the surrounding area, too - it is a sight for the eyes, heart, and senses!
---
Freedom Tower & Ground Zero Museum
---
---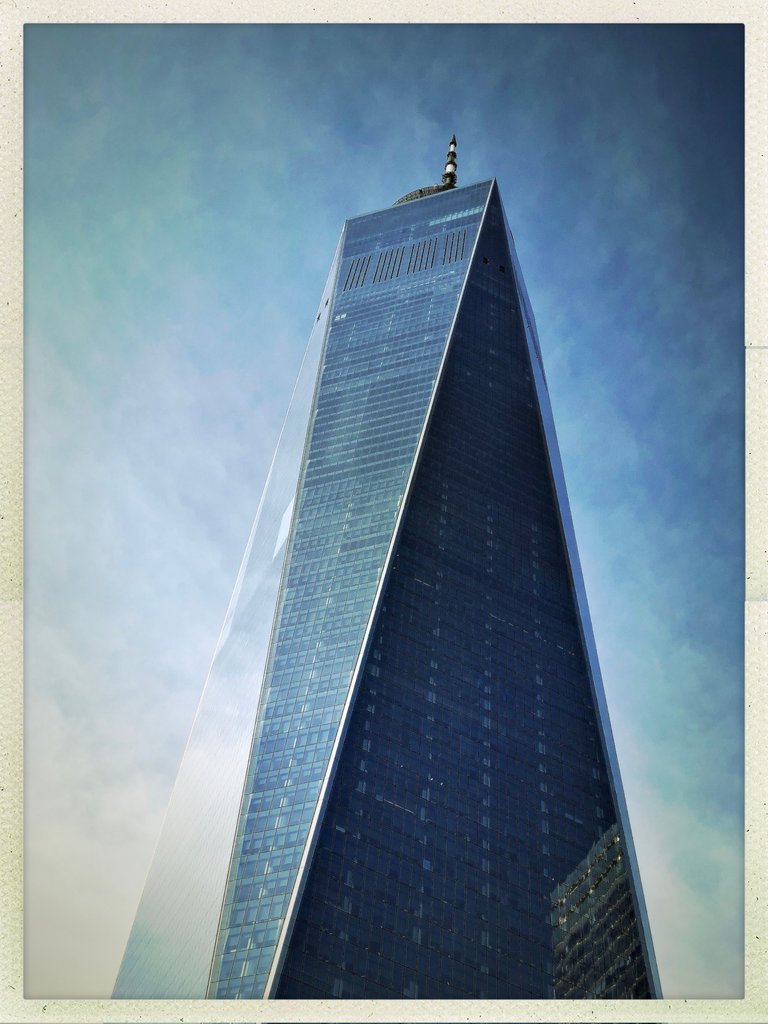 ---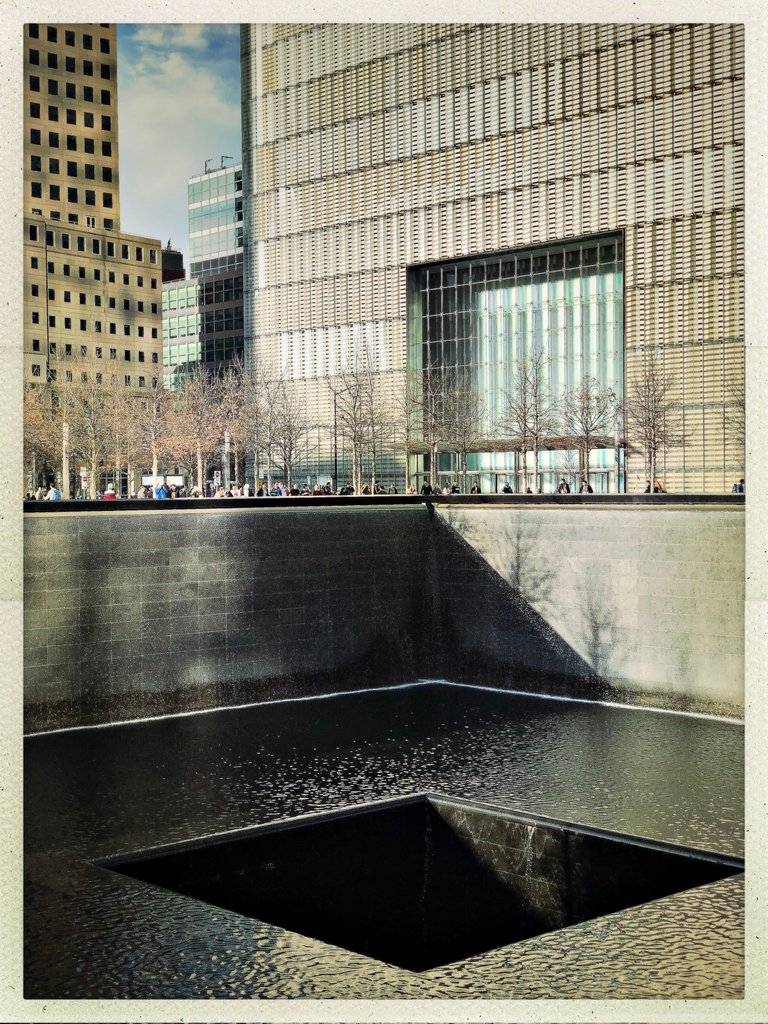 ---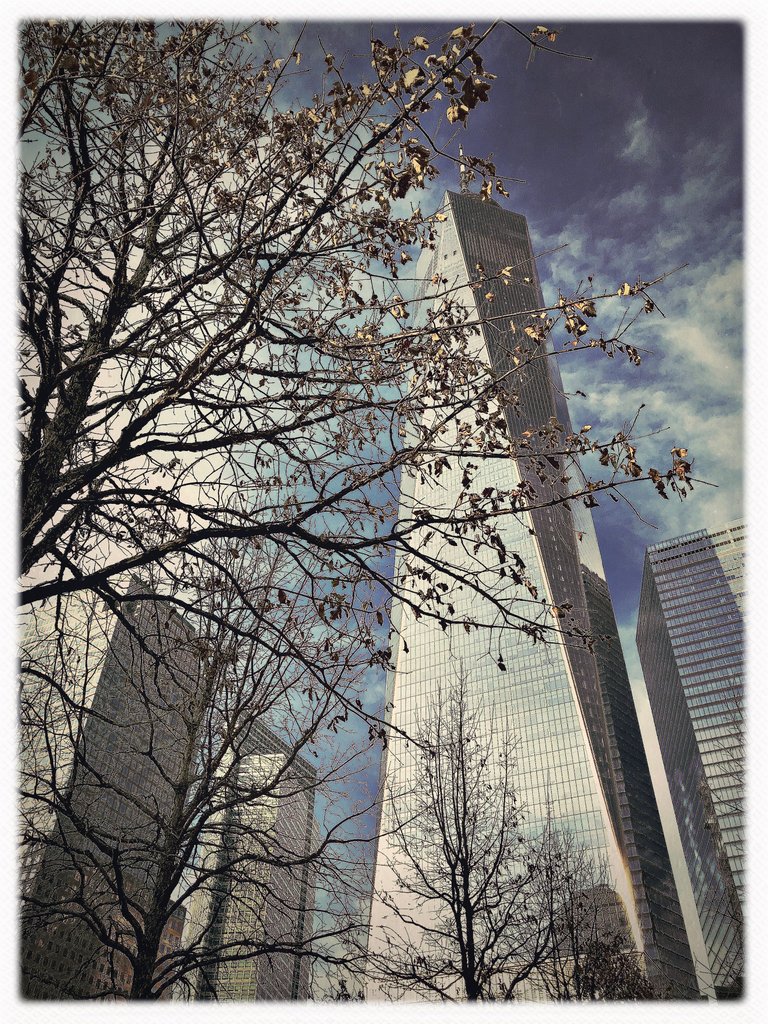 ---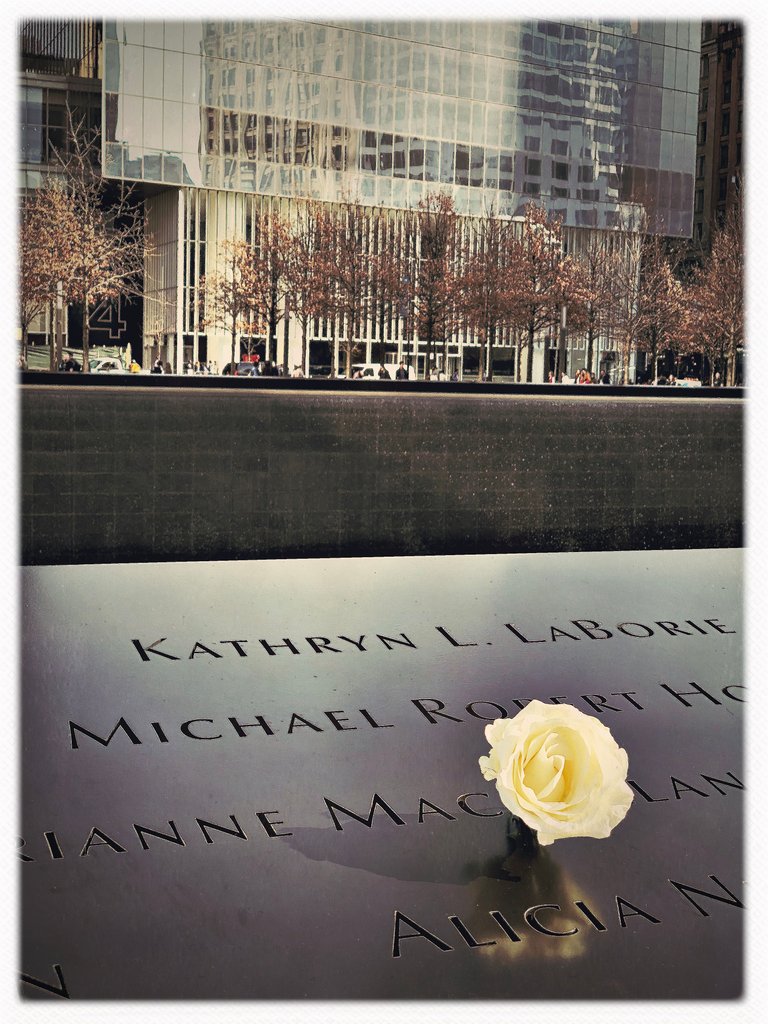 ---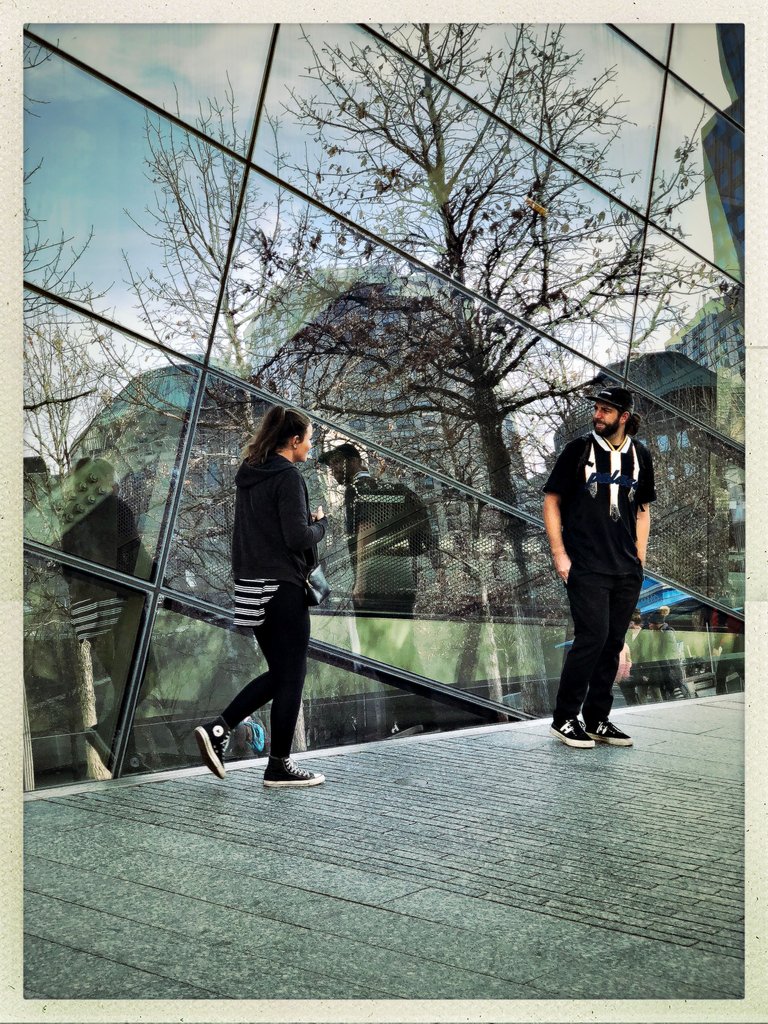 ---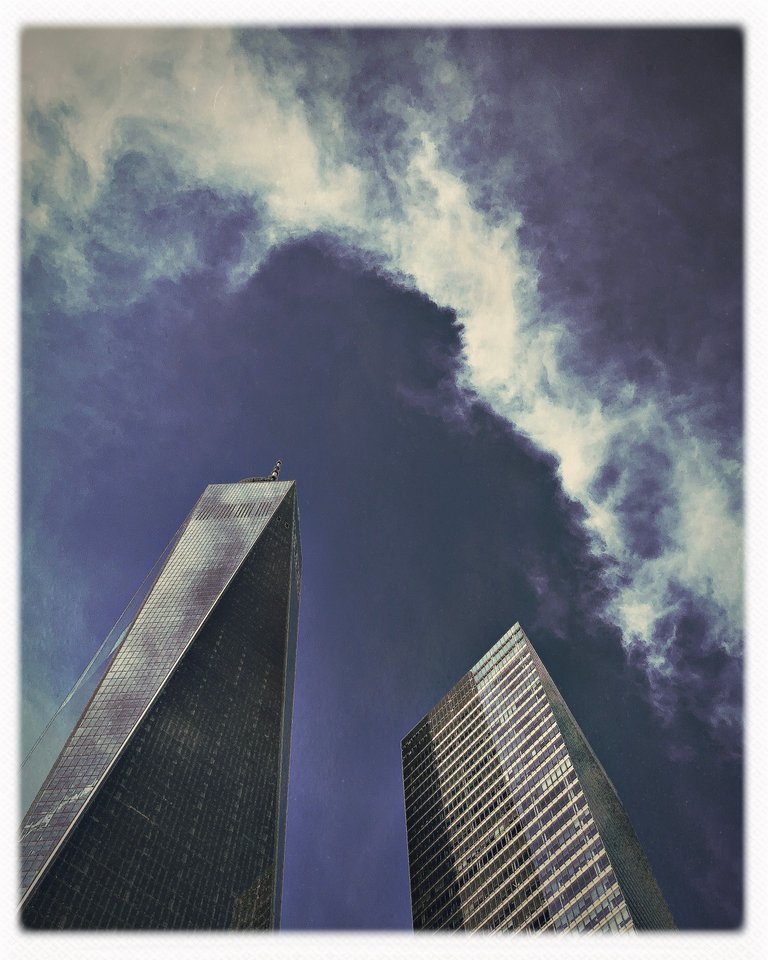 ---
---
The Oculus (inside and out)
---
---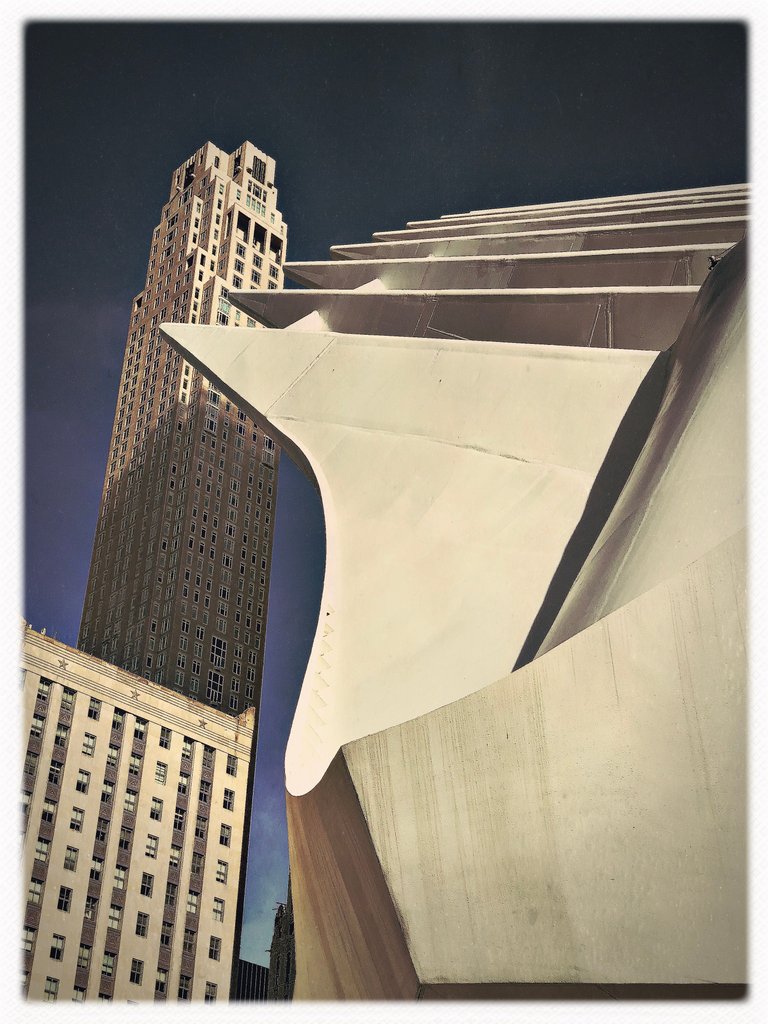 ---
![HipstamaticPhoto-541180982.279073.jpg]
(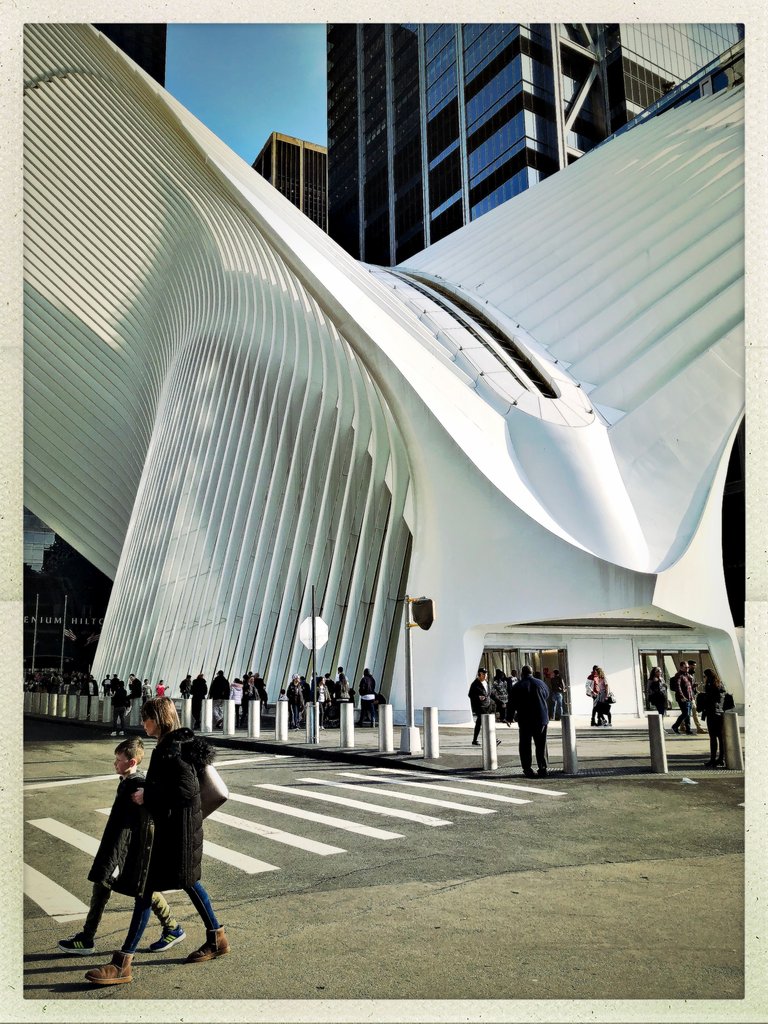 )
---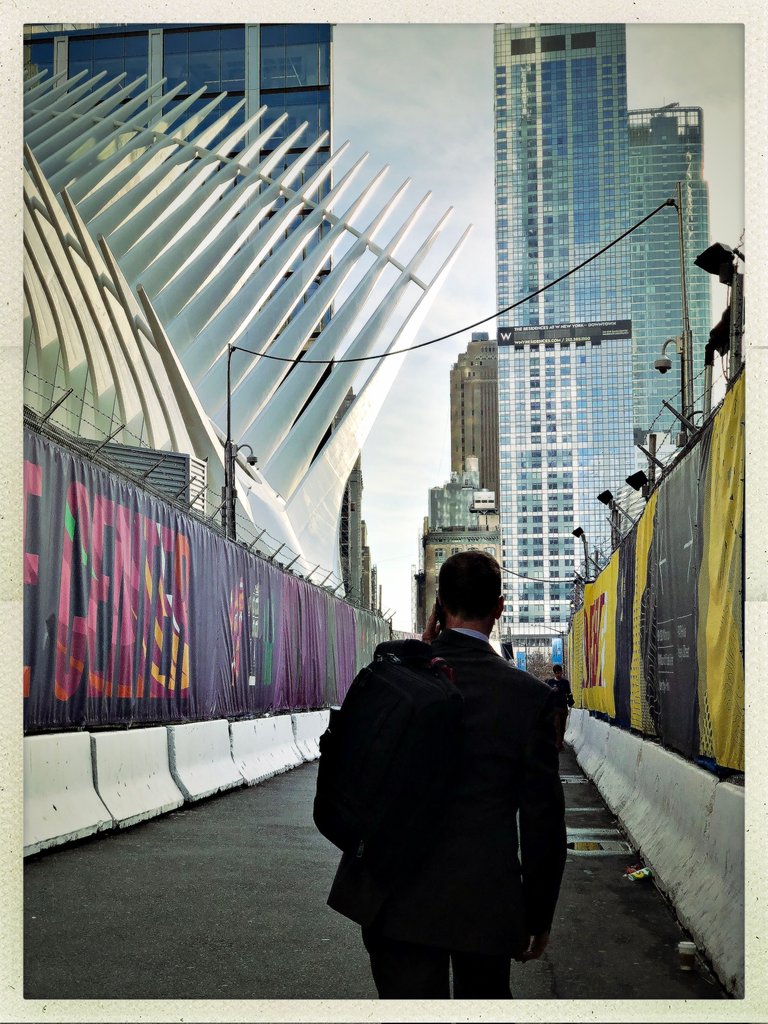 ---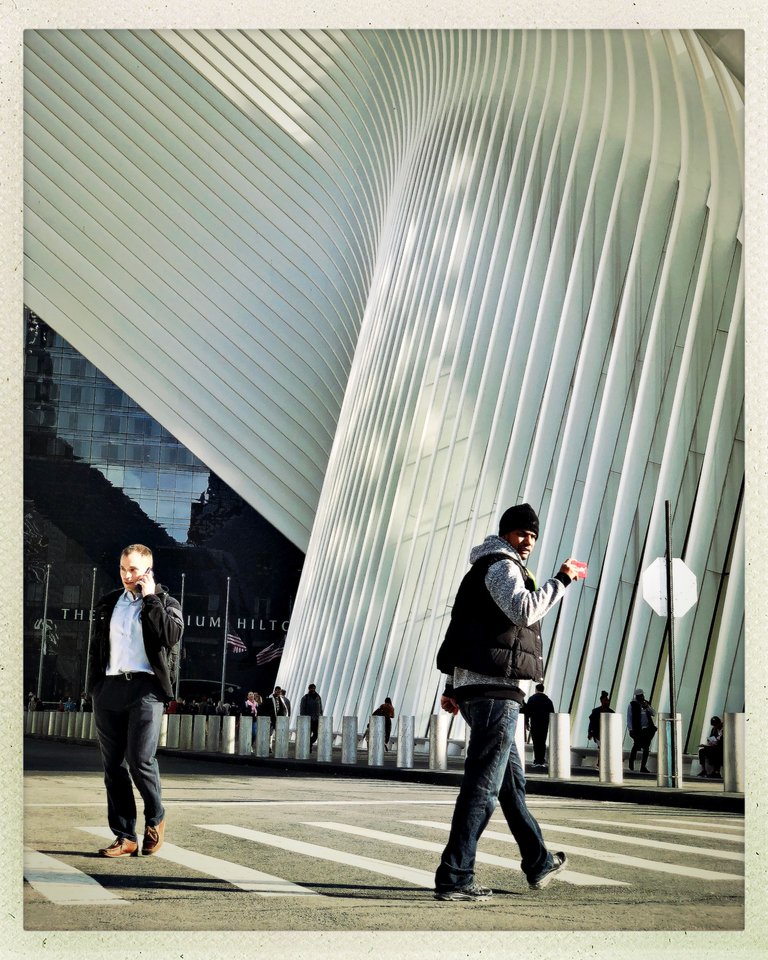 ---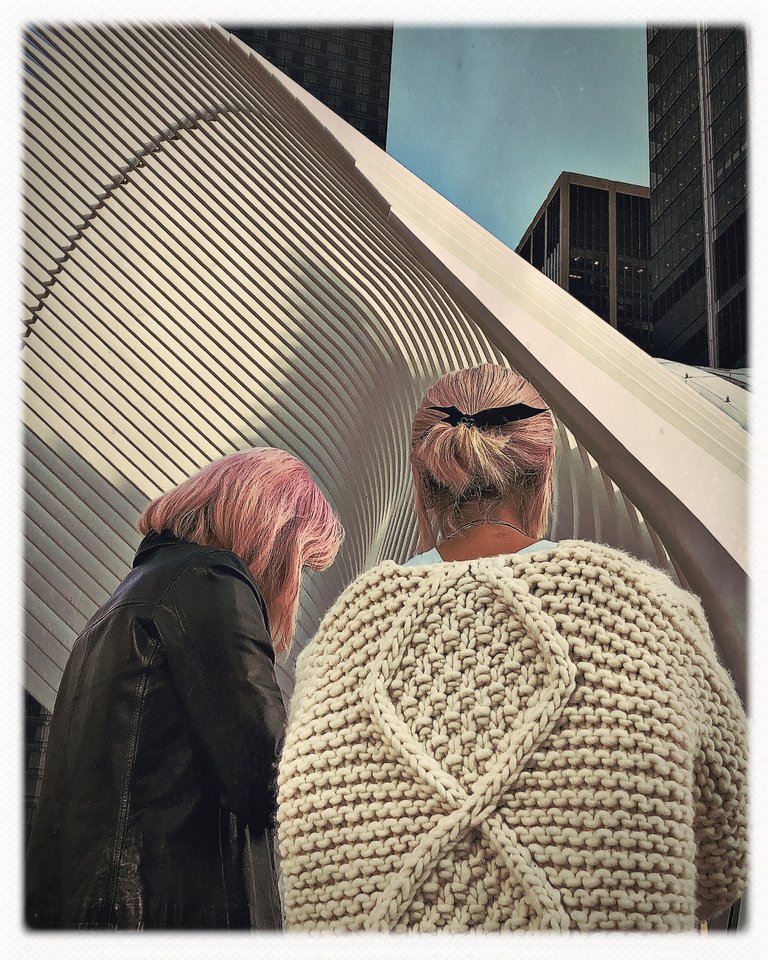 ---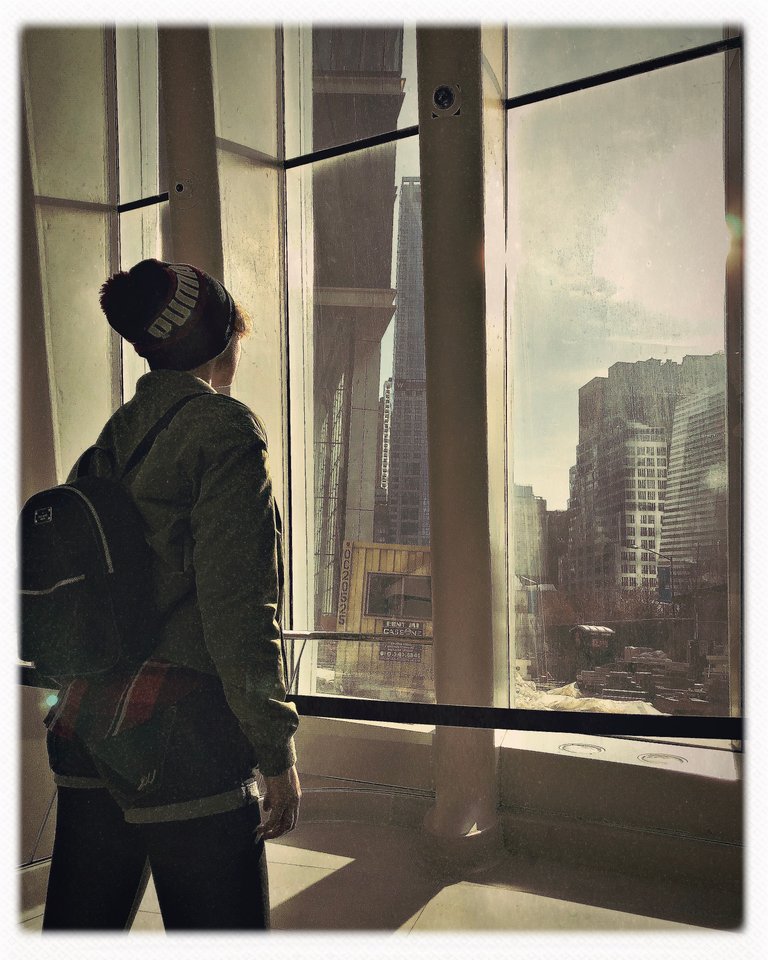 ---



Westfield World Trade and Promenade (overlooking New Jersey)
---
---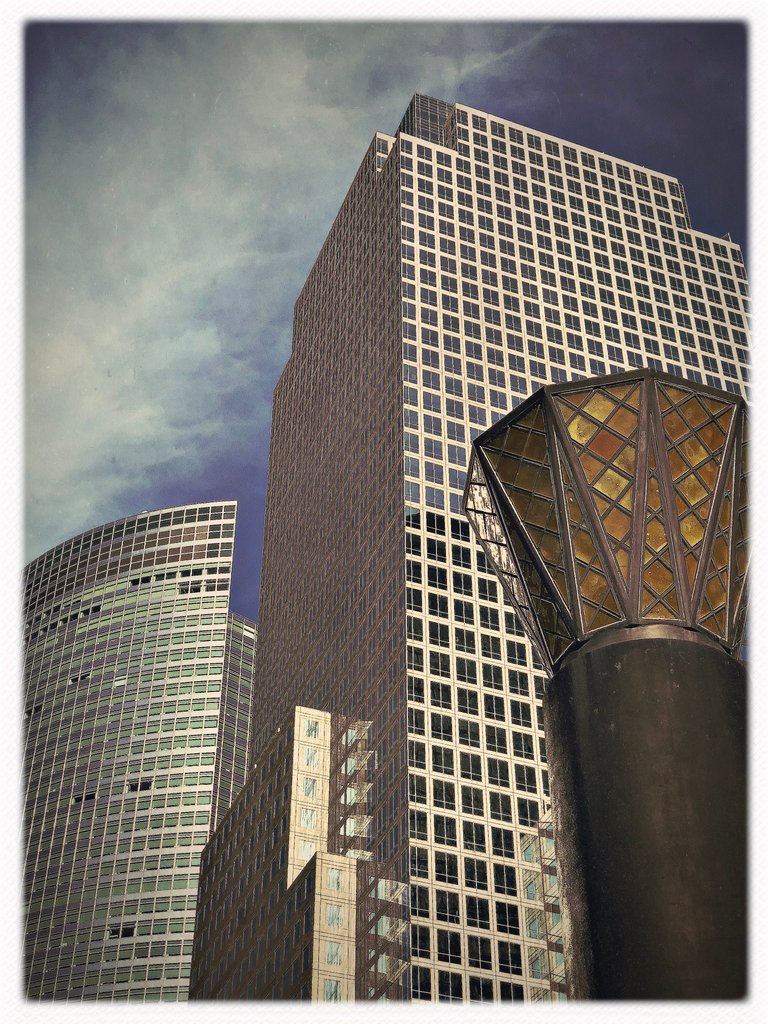 ---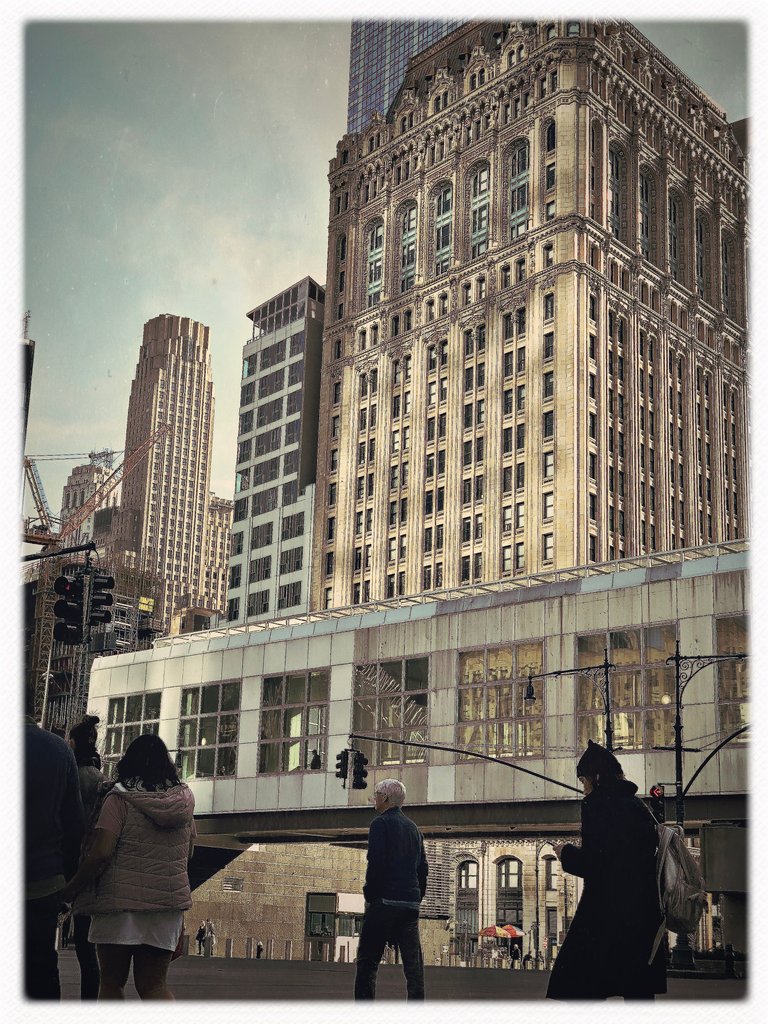 ---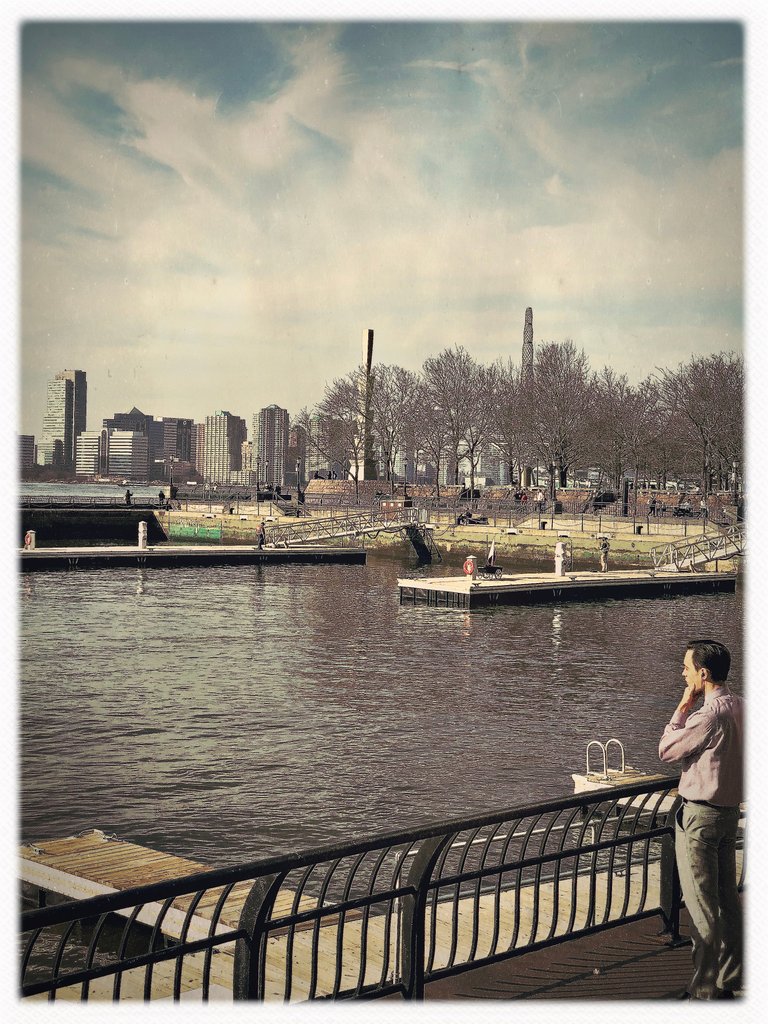 ---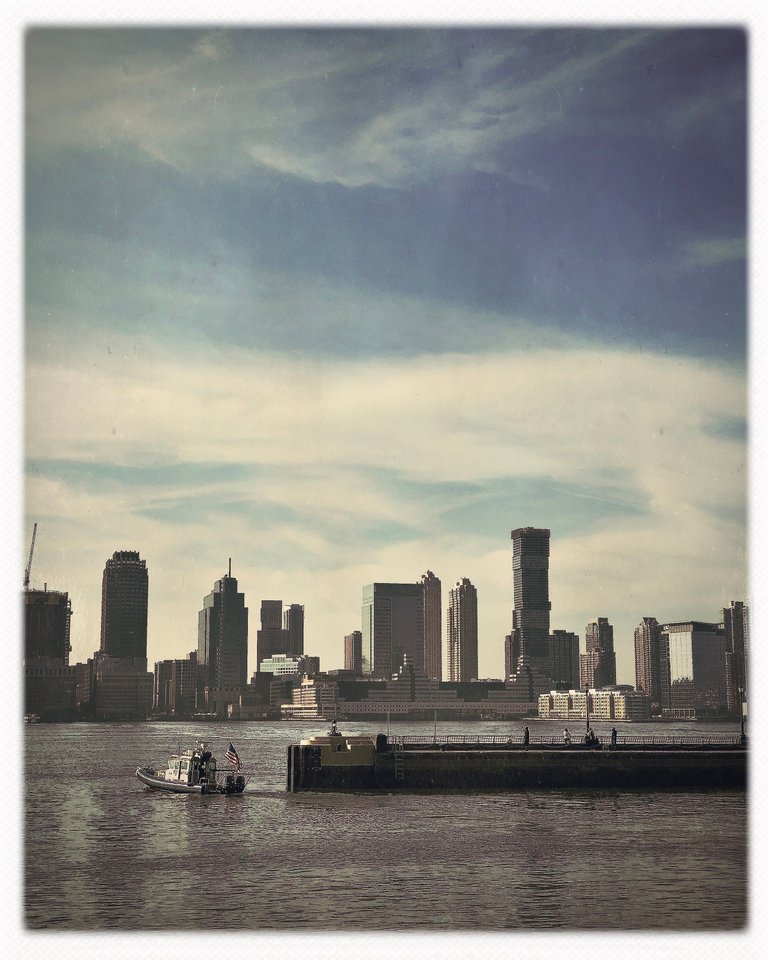 ---
Hope you enjoyed this post. To check out my previous posts or to follow me, please click here.
Thank you!