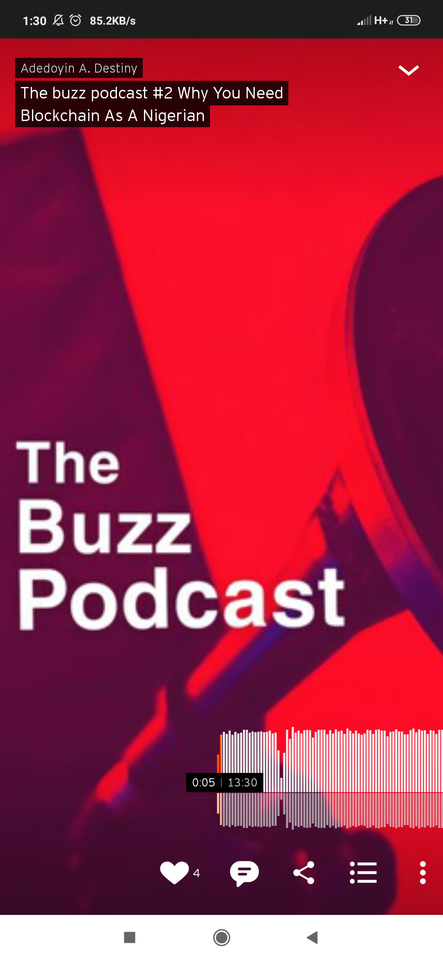 His edition of the podcast is geared towards the newbies, in this, I explain what a blockchain is, what we do with blockchains, how we can use blockchains in Nigeria and an oversimplified view of how a blockchain operates!
I also speak a little about the steemit in Nigeria 3 event going down this year in akwa ibom uyo , Nigeria.
You can listen using the link below!
Listen to The buzz podcast #2 Why You Need Blockchain As A Nigerian
https://soundcloud.com/adedoyin-a-destiny/the-buzz-podcast-2-why-you-need-blockchain-as-a-nigerian
Or if you don't want to log in into your SoundCloud account all the time, listen via twitter.

enjoy!