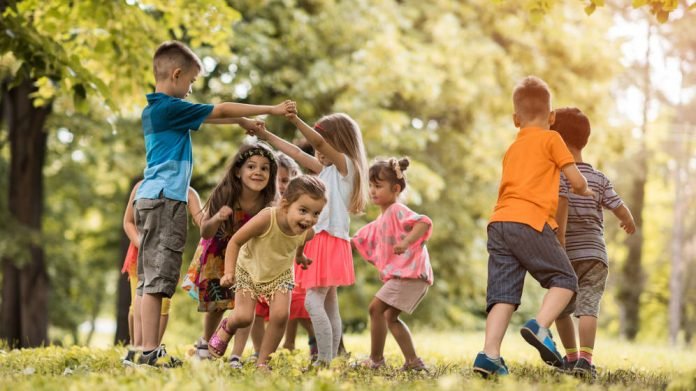 When I was little they never hit me, they taught me that you do not learn to beat people, nor do you teach them.
Cuando era pequeña nunca me pegaron, me enseñaron que a los golpes no se aprende ni tampoco se enseña.
First of all, when your children, nephews, small cousins ​​do their own, with education and respect. you can help them learn.
Primero que todo, cuando tus hijos, sobrinos, primos pequeños hagan de las suyas, con educación y respeto. puedes ayudarlos a que aprendan.
If they misbehave, you can take away the television, not go out and play with their friends, take away what they like most so they do not misbehave again.
Si se portan mal, puedes quitarle la televisión, no salir a jugar con sus amigos, quitarles lo que mas le gusta asi no se portan mal de nuevo.
When they raise your voice, it is not advisable to shout at them because they are more upset and generate conflicts, but it is to tell them with calm and respect that they do not raise the voice that they should respect their parents or elders.
Cuando te alcen la voz, no es recomendable gritarles por que se alteran mas y generan conflictos, es pero decirles con tranquilidad y respeto que no te alcen la voz que deben respetar a sus padres o mayores.
When I was little I was always taught with education, my parents did not hit me for some prank even though my mother tells me that I was very calm, that I did not do as many hard times as my sister.
Cuando era pequeña siempre me enseñaron con educación, mis padres no me llegaron a golpear por alguna travesura aunque mi madre me dice que yo he sido muy tranquila, que no hacia tantas tremen duras como mi hermana.
My sister was not beaten to learn to behave, she was always with respect, without raising her voice. Although my sister has a very different character to mine, she is very serious in her things, she has a strong character.
A mi hermana tampoco la golpearon para que aprenda a comportarse, siempre era con respeto, sin alzar la voz. aunque mi hermana tiene un carácter muy diferente al mio, ella es muy seria en sus cosas, tiene un carácter fuerte.
I am more calm and relaxed, until they make me obstinate, there if I put on the character that I normally do not have.
Yo soy mas tranquila y relajada, hasta que me hagan obstinar, ahi si se me pone el carácter que normalmente no tengo.
The words, gestures, expressions and looks say a lot that we feel, that's why we should talk to the babies when they are in our womb.
Las palabras, gestos, expresiones y miradas dicen mucho que lo que sentimos, por eso debemos hablarle a los bebe cuando están en nuestro vientre.
You should always try to put discipline and limits but without threats
Debes tratar siempre de ponerle disiplina y limites pero sin amenazas.
Most of the time we should let them have their own experiences so make mistakes.
Las mayorías de las veces debemos dejar que ellos tengan sus propias experiencias así se equivoquen.
Always recognize good things, so that they always have what is good and what is bad.
Siempre reconocele las cosas buenas, para que siempre tengan en cuanto lo bueno y lo malo.
We must give our confidence, so that they trust us so we can help them if they wish
Debemos darle nuestra confianza, para que ellos confien en nosotros para asi poder ayudoarlos si ellos lo desean.
I hope and this post will help you how to treat and guide your children well, so they are not bad people.
Espero y este post los ayude a como tratar y guiar bien a sus hijos, para que no sean malas personas.