That's right, follow @speakyourmind, re-steem this post and comment below to receive a free upvote (in addition to the promotion below)!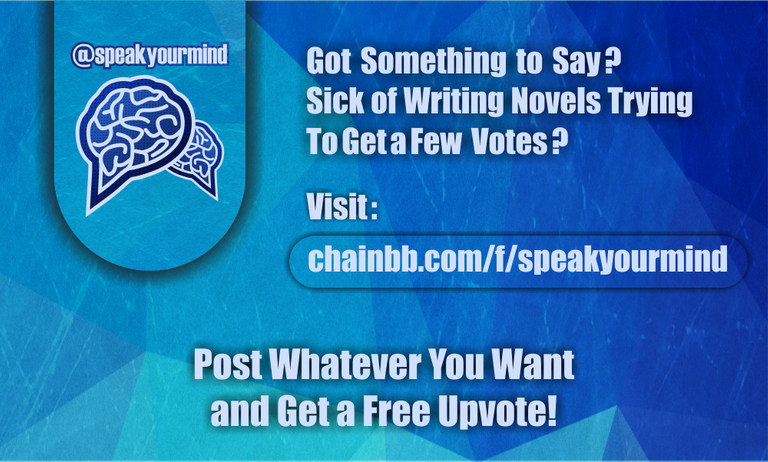 Post on chainbb.com/f/speakyourmind and get a free upvote! The post must be made on chainbb! (yes, I can tell)
I will also be giving out 1-2, 100% upvotes each day to posts in this category!
What can I post?
Whatever the hell you want.
How often can I post?
As often as you want. (just don't expect a vote on every post)
What can I expect after posting?
A vote. Size, reward amount, etc. is not guaranteed.
Votes will not be immediate and will be reviewed.
Why are you doing this?
To show everyone there is value to content that doesn't take 90 minutes to write.
Promote chainbb and the great work @jesta has been doing to build a Steemit alternative.
Giving out free votes is fun.
(Please note: as with all posts on chainbb, 15% of post rewards are shared between chainbb and the forum owner)