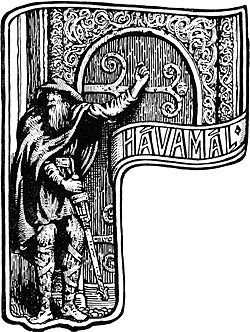 Verse: 35
A guest must depart again on his way,
nor stay in the same place ever;
if he bide too long on another's bench
the loved one soon becomes loathed.
Yes, do not stay too long as a guest
you might stay over your welcome.
Go home to your loved ones
or go to another friend.
Posted using Partiko iOS