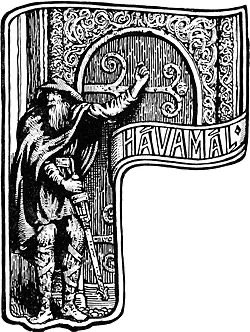 Verse: 44
Hast thou a friend whom thou trustest well,
from whom thou cravest good?
Share thy mind with him, gifts exchange with him,
fare to find him oft.
Yes, if you have a friend,
that you like being with,
that you really trusty in.
Make sure to exchange gifts
and meet him often!
Posted using Partiko iOS